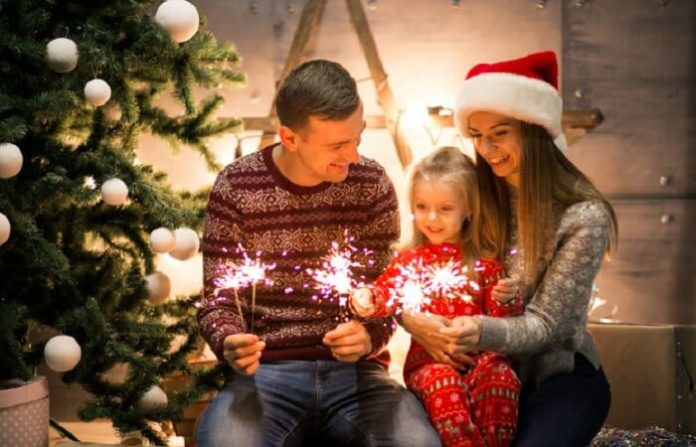 We hope you love the products we recommend! Just so you know, Trendy Mami may collect a share of sales or other compensation from the links on this page.
Everyone has the same objective when finding and buying the best ugly Christmas sweaters: To ensure that you (and your SO or family) look like the biggest idiot/s at all of your holiday parties this year. If that's your main goal when shopping for hideous Christmas sweaters, you're on the right track.
Wearing ugly Christmas sweaters is tradition in my household, and it's one of the best things about our Christmas shenanigans. Well, that and the heavy consumption of alcohol. But before you can consume a hefty amount of liquor, you must get your attire right. You have to find the best ugly Christmas sweater you can get your hands on. Not to sound dramatic but without it, your entire Christmas holiday will be ruined. Yes, that's how serious the sweater game is.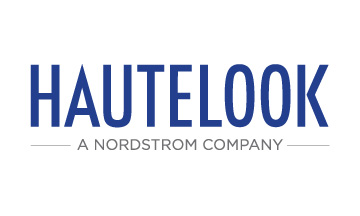 So without further ado, here are our best ugly Christmas sweaters for this holiday season.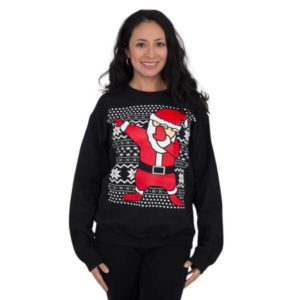 Bet you didn't think this one was coming! Get dabbin' son!
If you think dabbing is the cringiest thing of 2019, you're probably correct. Of course, a dabbing Santa sweater would make an appearance on our best ugly Christmas sweater list!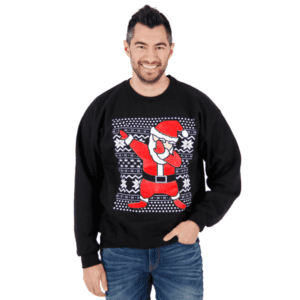 You bet couples can rock there dabbing Santa sweaters together this holiday season! Be prepared to be the most ridiculously dressed pair at your holiday functions. Warning: This ugly dabbing Santa sweater does not permit the wearer to dab. Dabbing is still forbidden. You've been warned.
Save 10% on $75+ Orders. Use code UGLY10!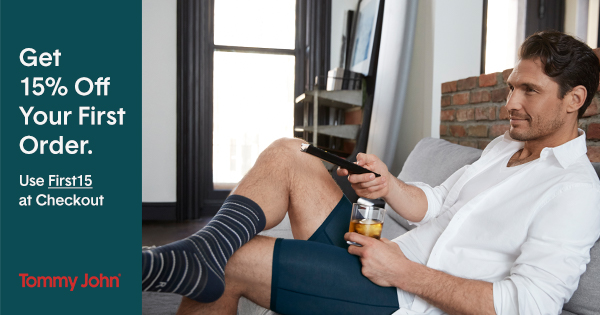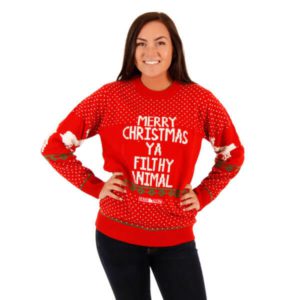 Of course, this classic Home Alone ugly Christmas sweater was going to appear on our list! We don't care what anyone says, you must own a hideous movie themed Christmas sweater. And this one takes the cake, any day!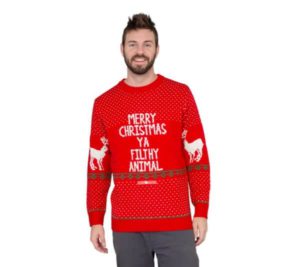 Any couple who rocks up to a Christmas function wearing these ugly and funny Christmas sweaters will be the real OG's. Everyone knows where this line comes from (we hope) and it always manages to bring out drunk people's "Johnny" impersonations, with them spitting a ton and thinking they sound like a machine gun, followed by the line "keep the change, ya filthy animal." Ah, you've got to love a classic!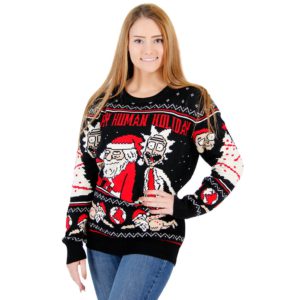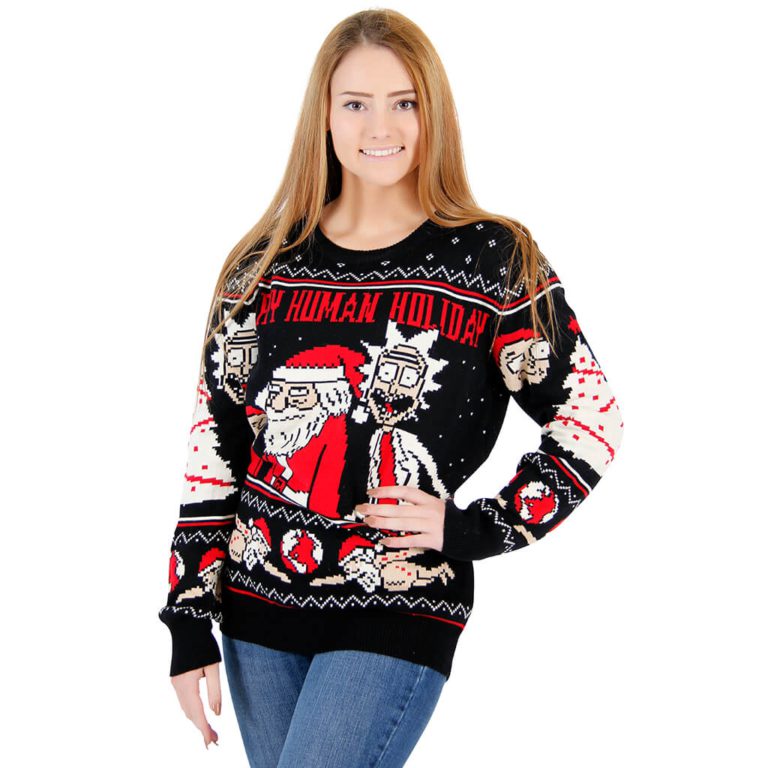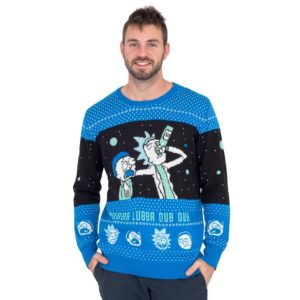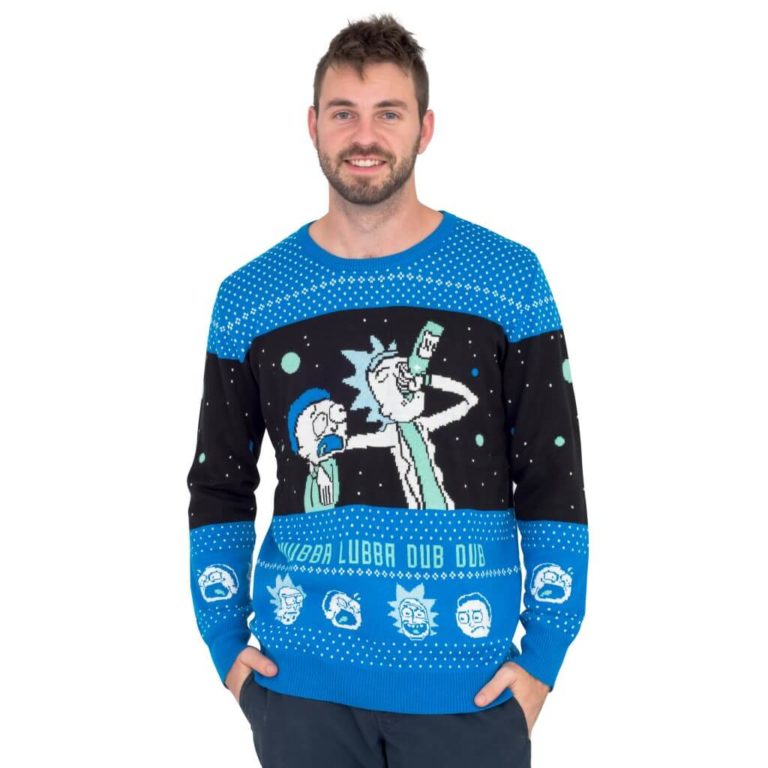 Wanna bring some good ol' Rick fun to the Christmas day? We picked a few of these too for our favorite this season!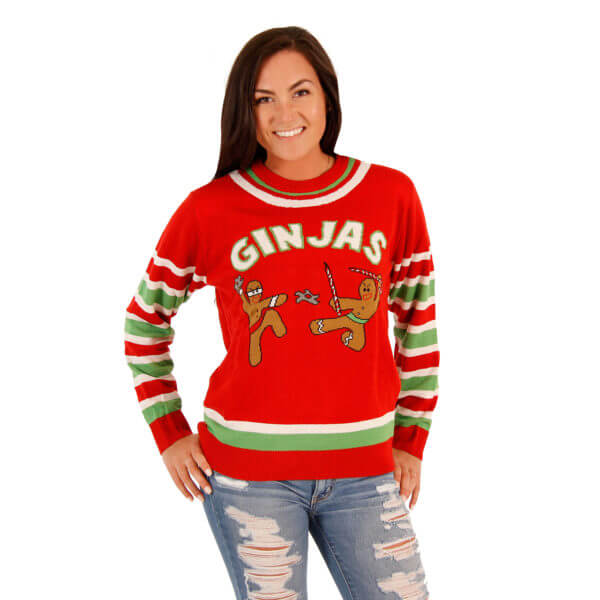 Are we the only one's laughing at this sweater? Gingers ninjas… Ginjas? *crickets* Okay, definitely just us. If you're looking for the best ugly Christmas sweater to win you a prize at your family's annual competition, this one may be the lucky winner. Combine the cringe-worthy concept along with the ugly colors and graphics, and you've got yourself one hella ugly sweater! Enjoy!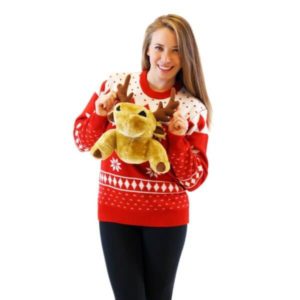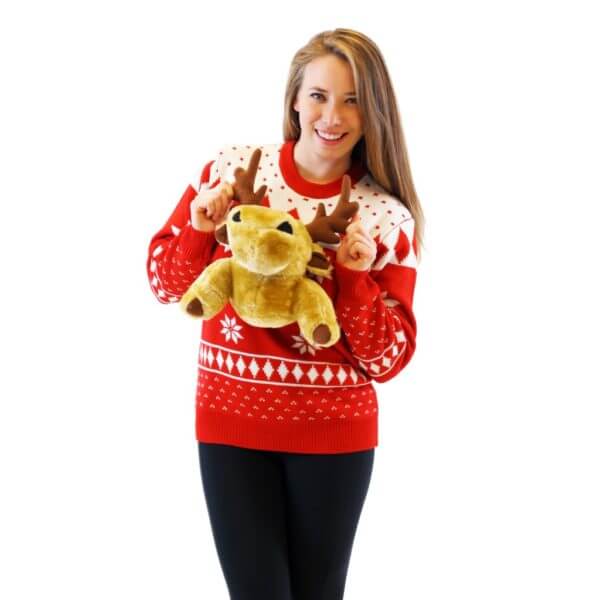 Okay, okay, here us out. This "ugly" Christmas sweater has to be the cutest one on our list! How can you call the stuffed moose in the center ugly? You can't. There's just no saying it. Show off your Christmas cheer and wear this "ugly" Christmas sweater with pride.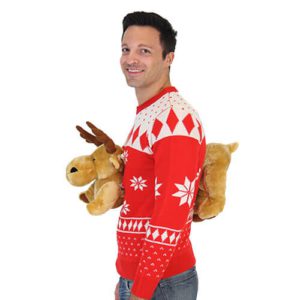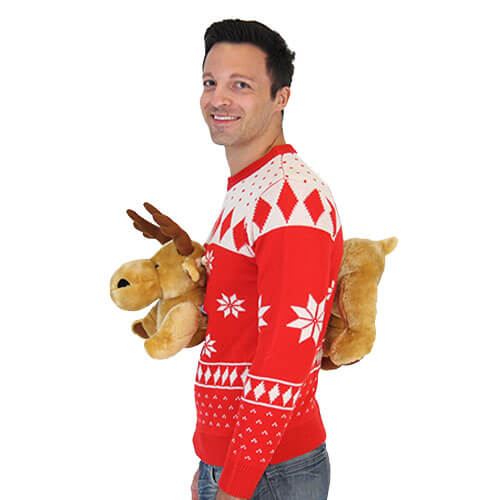 If you and your SO rock up to a holiday party in these bright red, protruding moose sweaters, you're going to be the life of the party. Let's be real, who doesn't want to dance with THAT couple? The correct answer… No one!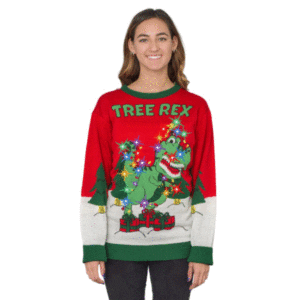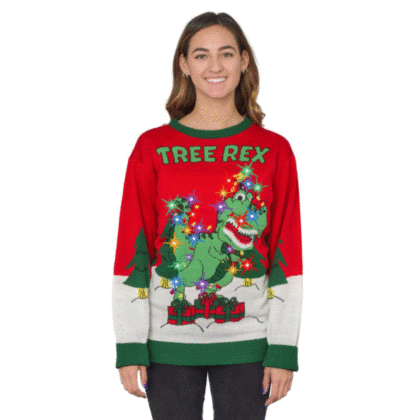 Okay, seriously, who doesn't want an ugly Christmas sweater that LIGHTS up? This sweater is a winner just because of that awesome feature. Never mind the hideous T-Rex and cringe-worthy joke splattered on the front.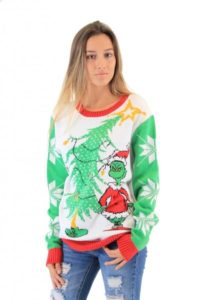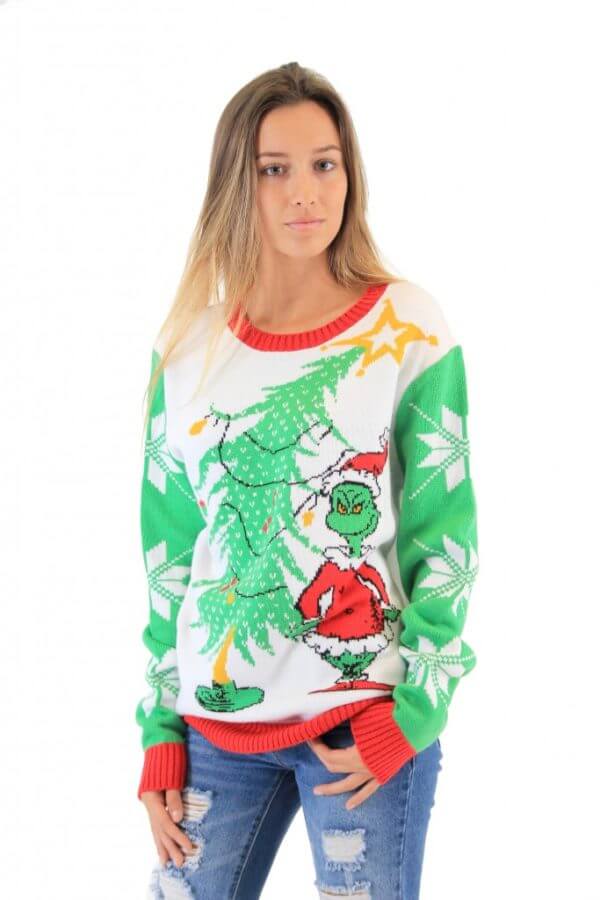 Are you a true Grinch at heart? Don't hide your true colors this Christmas and show off your likeness to the grouchy lovable character from the wonderful Dr Seuss. This Grinch sweater is the best ugly sweater for the people who loathe this time of the year.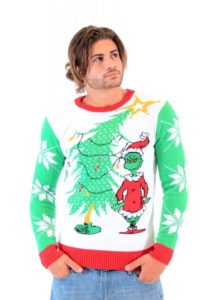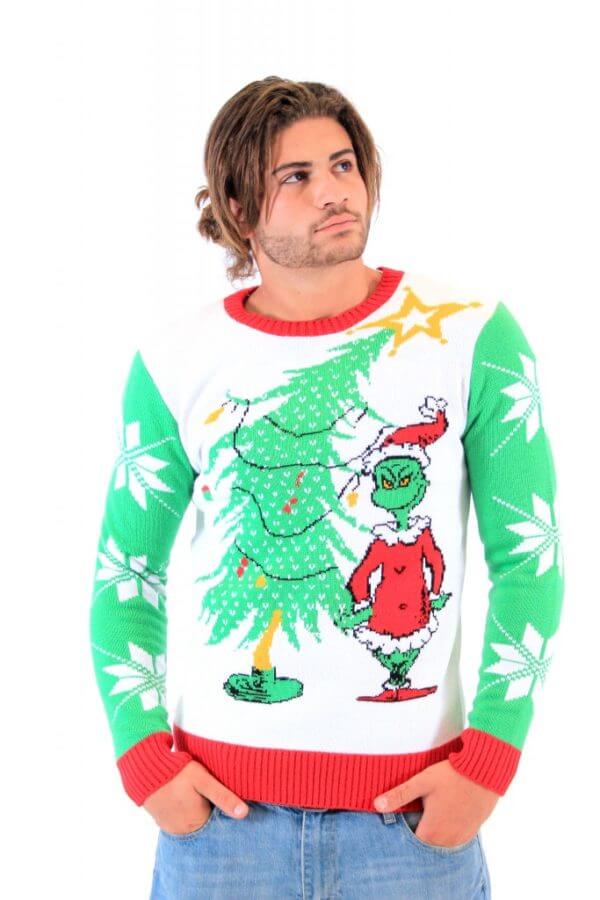 That's right, the Grinch sweater is perfect for the couple whose a little more grouchy this time of year! You and your SO can rock these Grinch sweaters at any holiday party to show some holiday spirit (even if you don't have a whole lot).
We hope you enjoyed our article on the best ugly Christmas sweaters for this holiday season! If you did enjoy, you may also like some of our other Christmas articles, such as Delicious Gluten-Free Zucchini Cake "Christmas Trees" – Video Included! and Perfect Christmas Outfits Ideas For Every Style. Stay tuned for more fun Christmas themed articles, coming to you soon!