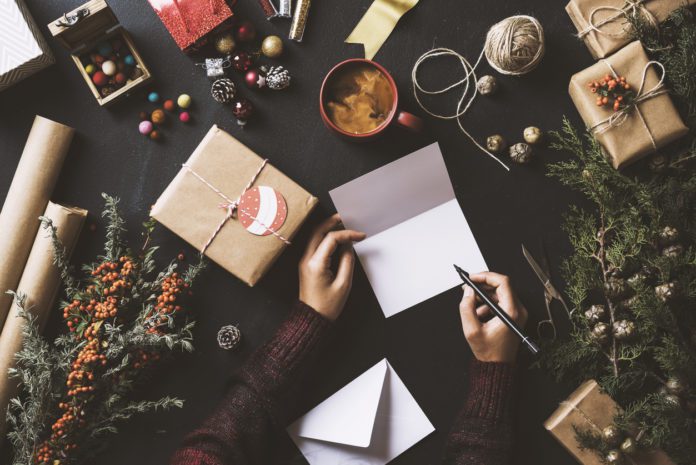 We hope you love the products we recommend! Just so you know, Trendy Mami may collect a share of sales or other compensation from the links on this page.
So you have some holiday cards you have to send. What do you write? Contrary to popular belief, a short "happy holidays" won't cut it, at least not for everyone.
Don't worry, I always get stumped when I write these too. What do I say to a cousin twice removed who I met in passing at a family event? Or to my partner who I've said everything to?
Here's a step-by-step guide on how to make the best holiday cards your family will keep for years.
The basics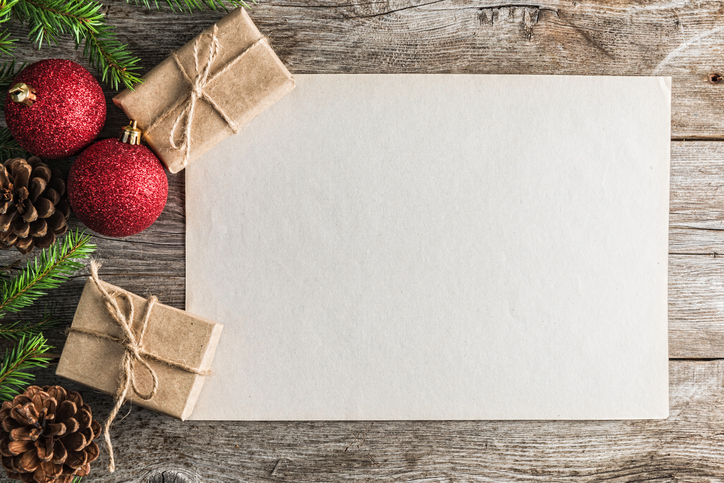 Stock up: Make sure you have enough cards to give to everyone in your social circle. You only need one per household.
Keep it short and sweet: There are many ways to greet someone over the holidays, but you want pictures to tell the story. Something like "Merry Christmas and Happy Holidays" will suffice.

Pictures, pictures, pictures: Dress up in some nice clothes, or have your family don ugly Christmas sweaters if that's more your style. Make sure to have them oriented to make an interesting layout.
Fun style: Choose a playful, fun style for your card that evokes the holiday spirit. Something like lights, big cursive fonts, and Christmas trees can do the trick.
Family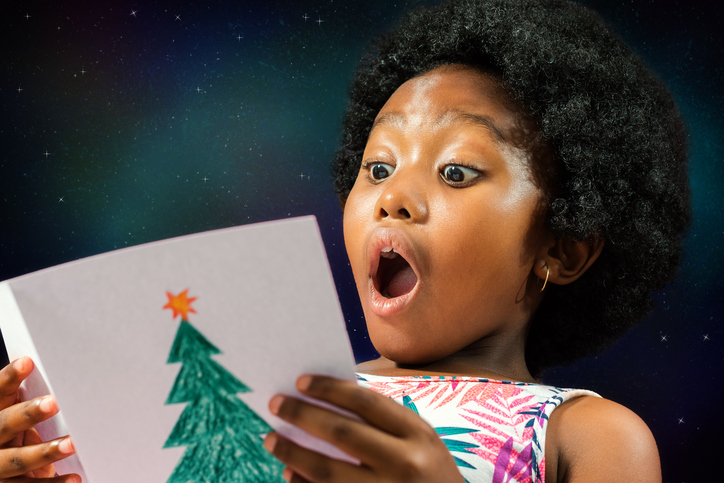 Family always comes first, and it comes first on this list too. Here are some poignant messages to write on your card.
"Merry Christmas and happy holidays with thanks and love,"

"Having parents like you is the best Christmas gift there ever could be."

"At Christmas and always, what a blessing you are."

"So glad we're family…and so grateful for all the great holiday memories we share."

"Merry Christmas to our favorite L.A. niece. We've had fun keeping up with your photos and blog posts! Wishing you many more adventures in the new year!"

"For me, the holidays start when we get together. Looking forward to talking and catching up soon!"

"Merrily and gratefully,"

"Thinking of you with lots of love at Christmas."
Friends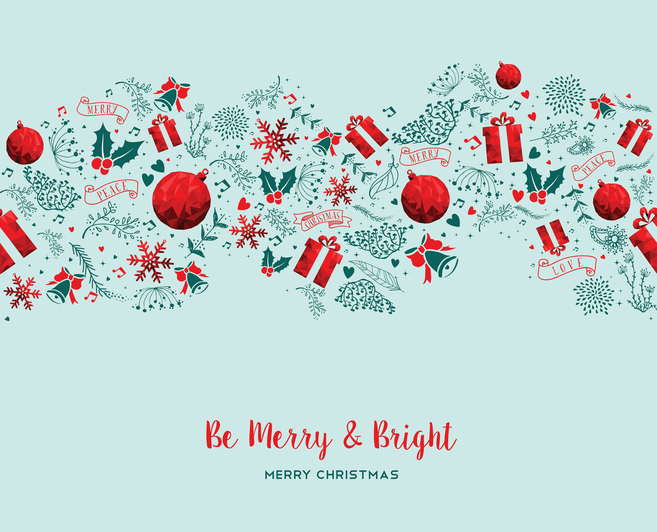 For something a little less personal but still warm, here are some other greetings.
"Peace and joy to you and yours this Christmas season."

"Thinking warmly of each of you and wishing your family an extra measure of comfort, joy and hope this holiday season."

"Have the best holidays ever!"

"Merry Christmas with lots of love,"

"May your season be merry and your presents underwear-free (unless you really need some!)."

"So grateful to have a friend like you during the holidays and all year long."

Coworkers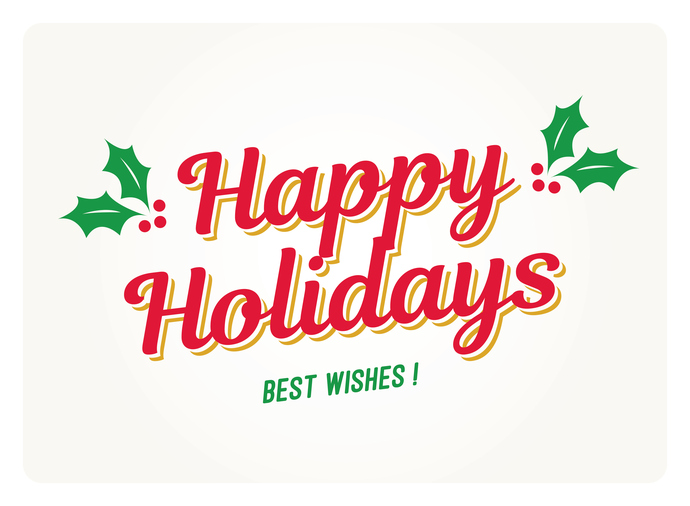 Can't forget about the relationships you've formed at the office, right?
"Happy Holidays and all the best to you in the year to come!"

"It's a pleasure to work with you and a joy to wish you a merry Christmas!"

"You make work a lot less like work and more like a caring community. Merry Christmas, with thanks for all you do!"

"Holiday time and all the time, I so appreciate the great work you do."

"Wishing you some well-deserved downtime over the holidays. You've earned it!"

"Wishing you the beauty, blessings and joy this season brings."

"Hoping that the new year brings you new opportunities and new possibilities."

"Warmest wishes for a happy holiday season,"
Closings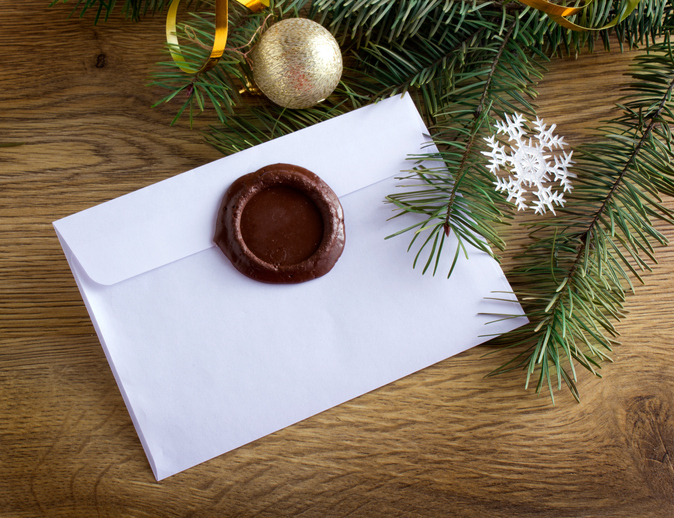 You can't write a letter without closing it, right? Here's a set of closings you can use for anyone.
Warmly,

Love,

With love,

Lots of love,

Love always,

Much love to you,

All my (or our) love,

Best wishes!

Warmest wishes at Christmas and always,

Merry Christmas!

Happy Holidays!

Wishing you joy,

Warmest wishes,

Gratefully,

Blessings,

Christmas blessings,

God bless,
Standardized greetings
More and more I'm seeing the trend of a standard greeting card for everyone — friends and family. The card is usually as big as a postcard and has a collage of family portraits with a simple greeting. These can be made with simple software such as Adobe Photoshop, or if you're less tech savvy, Canva. Save it on a USB thumb drive and take it to your local office store to have it printed on photo paper. Alternatively, you can save some trees by simply emailing the card to your loved ones. This is especially handy if you don't want to spend the extra money on fancy paper or have tons of people to send greetings to.
Wishing you joy,
The Trendy Mamis
What's the best holiday card you've received? Tell us in the comments below!