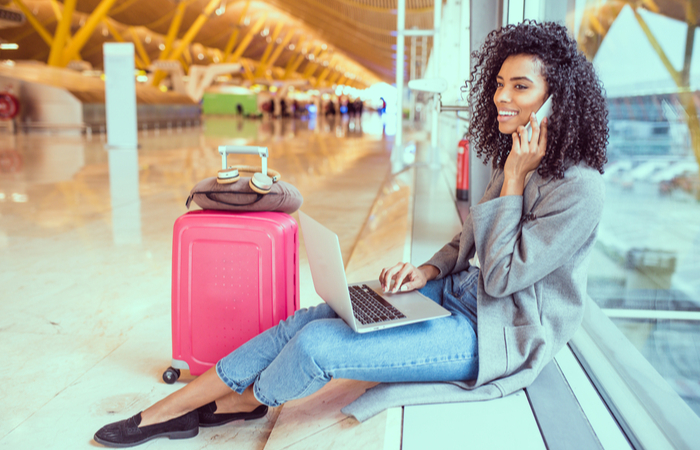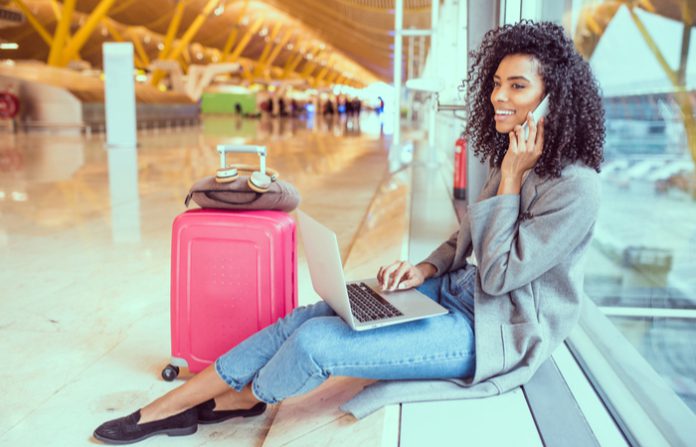 We hope you love the products we recommend! Just so you know, Trendy Mami may collect a share of sales or other compensation from the links on this page.
If you are wondering what to wear on a flight, we've got you covered. From weekend getaways to long-haul flights, you can be comfortable while still looking like a Rockstar with these airport-approved outfits. For those of you not only looking for amazing deals on flight outfits but also great deals on flights and travel themselves, check out Hotwire.
Your suitcase may be packed with all of your favorite vacation outfits, but have you decided what you'll wear on the plane? Knowing exactly what to wear on a flight can be tricky, especially if you want to be comfortable, warm, and fashionable at the same time.
What to Wear on a Flight – 12 Outfits to Copy
From flowy skirts and fleece-lined joggers, we put together this list of travel-approved outfits that'll give you that flawless airport look. Just because you'll be sitting on a flight, doesn't mean you have to sacrifice style for comfort!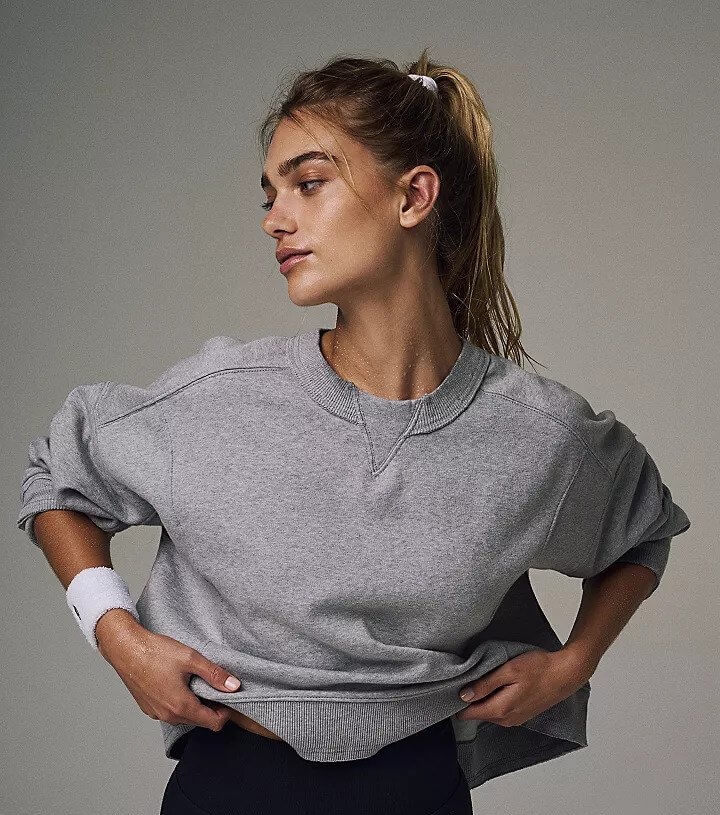 When you're on a plane, you want outfits that are cute, comfortable, and versatile. If just the thought of sitting in a pressurized cabin makes you chilly, get the Intercept Pullover and throw it on over your Inspire Tee. For comfortable bottoms, combine them with the Mesmerize Me Pant. For more great options, check out the FP Movement collection!
Stylish Sweatshirt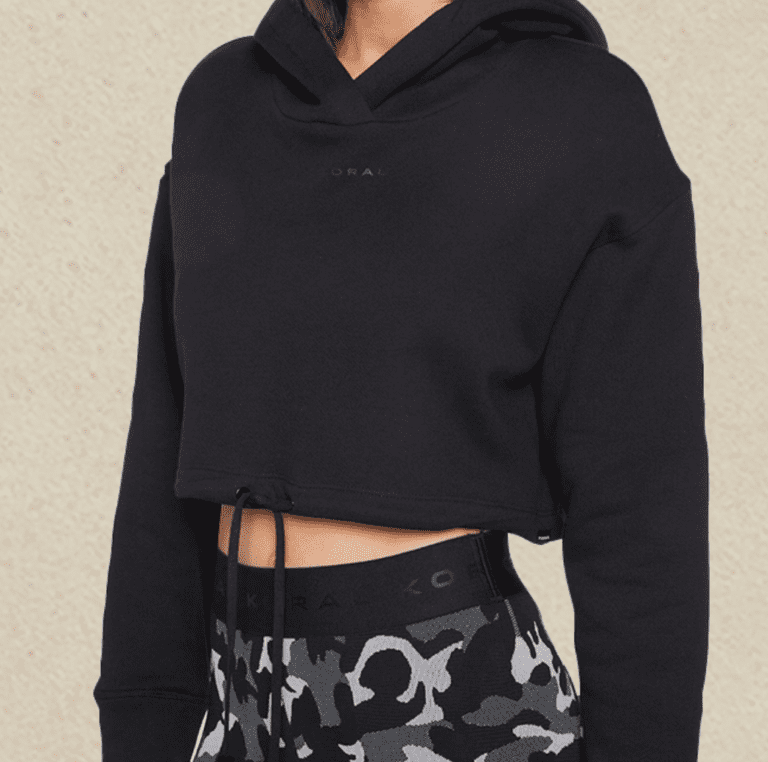 Long-haul flights become so much easier if you're wearing something comfortable. The Clover Matte Cropped Hoodie from Banana Republic is the perfect comfy yet stylish option. Check out their site if you want to pack up more sweatsuits or check out sweatpants to match.

~Advertisement~
Casual Pleated Skirt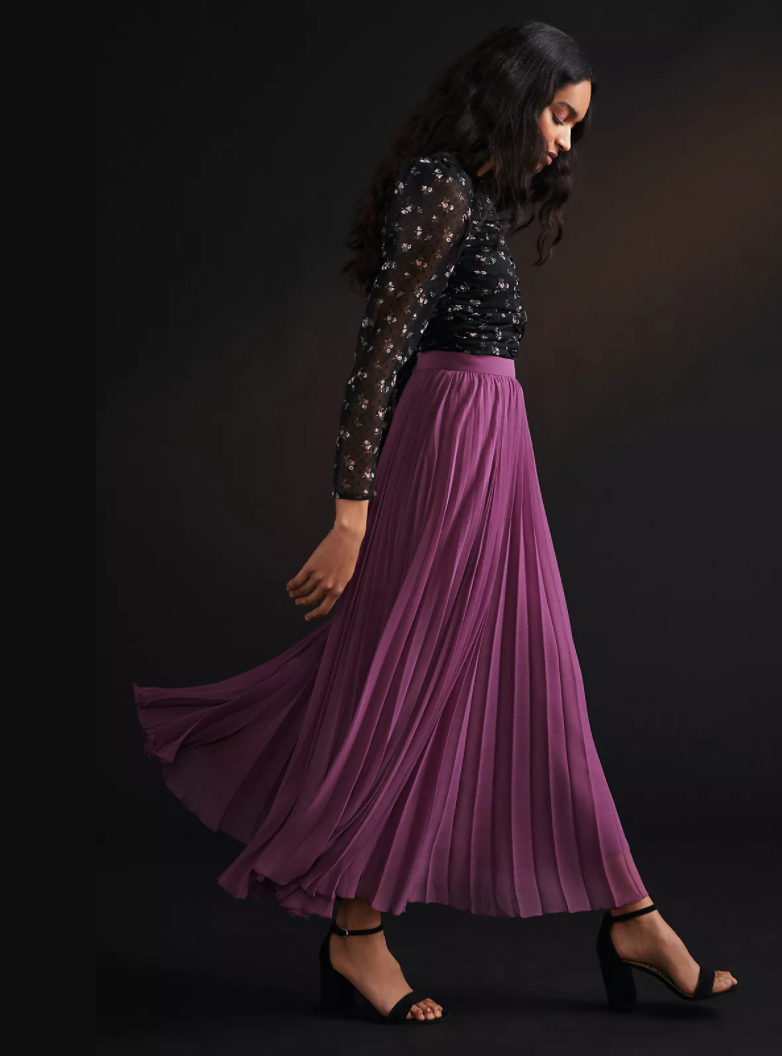 For those who feel too constricted in pants, this adorable maxi pleated skirt by Anthropologie is the perfect alternative if you want to know what to wear on a flight. Available in multiple colors, it's made from machine-washable polyester that's light and flowy so that you can stretch out in comfort while remaining classy. Match it with a simple white T-shirt and sneakers for a cool and effortless look.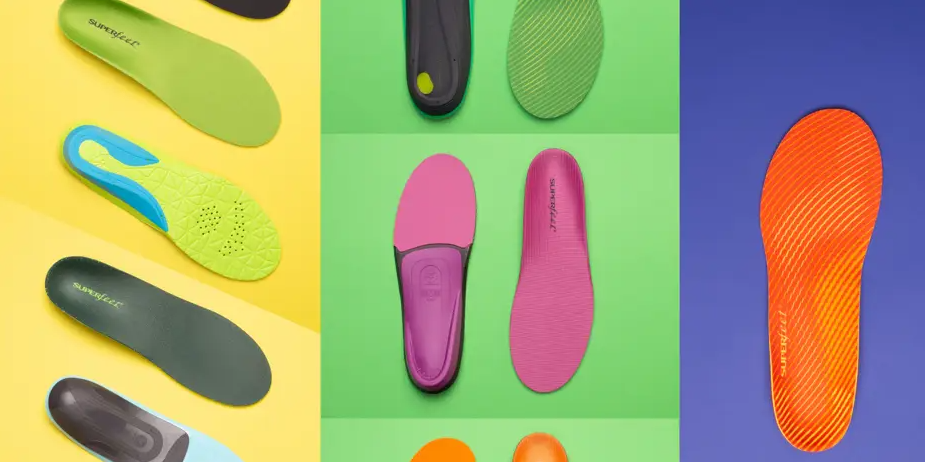 Oftentimes, traveling can take up your whole day. From rushing to the airport to the never-ending lines, expect to be standing for a long time! To prepare for these long travel days, insert liners in your shoes to prevent any discomfort or pain when you are on your feet all day.
Insoles are a great way to provide comfort, a better fit, and offer support to the soles and arches of your feet. Superfeet has a variety of different insoles fit for your needs including running, hiking, and just standing. If you are not sure what you need, they have a brief (but thorough) quiz to guide you to your perfect insoles. You can even choose which parts of the body you would like relief on. I got matched with the Superfeet Everyday Comfort.
These insoles are designed for everyday wear and are made with Memory Cloud™ memory foam that delivers heel-to-toe cushion. Do your feet hurt from standing all day? It might be time to try it out
Comfortable Sneakers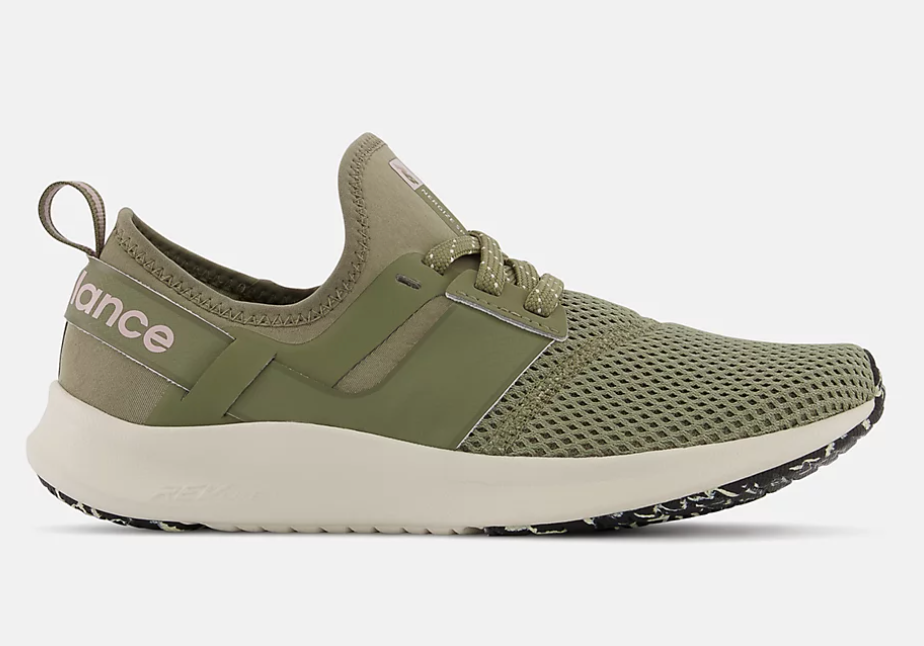 Most airport visits involve a lot of walking around terminals and entrances. So, wearing a comfortable pair of walking shoes from New Balance is the best idea for your trip. Match them with a loose pair of boyfriend jeans and a large coat and you'll be comfortable, warm, and stylish the whole flight.
Stylish Maxi Dress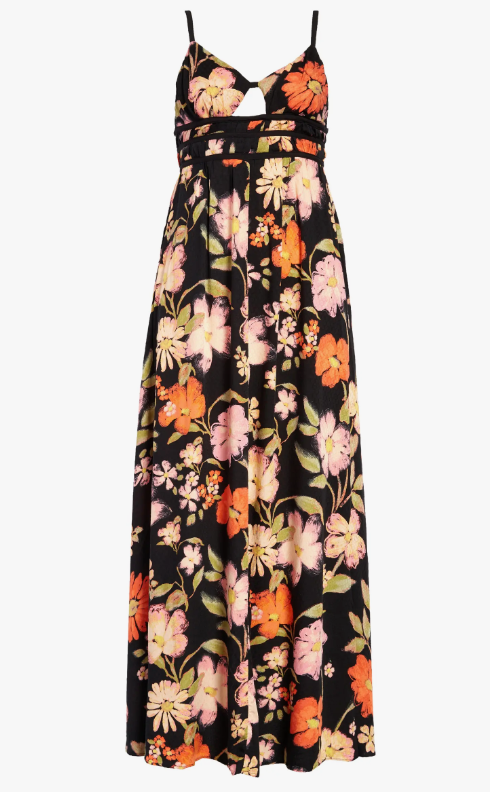 Ideal for those vacation escapes, this Wisteria Floral maxi dress is the perfect outfit if you're wondering what to wear on a flight. With a plunging neckline and airy kimono sleeves, you'll be prepared for the beach life before you even arrive at the resort.
Find similar styles of dresses at Nordstrom. Nordstrom offers cute pieces that will make you feel timeless and beautiful.
Plush Sweatshirt Dress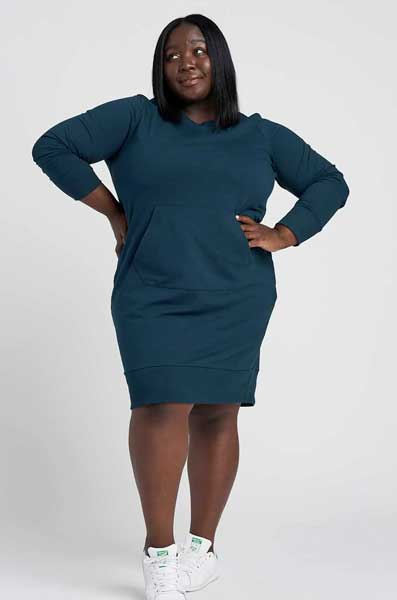 This ultra-comfy sweatshirt dress is the perfect outfit for your flight. You'll enjoy the cozy feel of a sweatshirt (it even comes with a full hoodie pocket) with the chic appearance of a spring or summer dress. And it comes in four different colors to suit all fashion tastes. Size up if you're looking for something more loose-fitting.
Also, have a look at Liberty London. They have a wide variety of cute dresses, and also includes shoes, activewear, accessories, stylish homewares, and sumptuous beauty products.
Cozy Zip Up Hoodie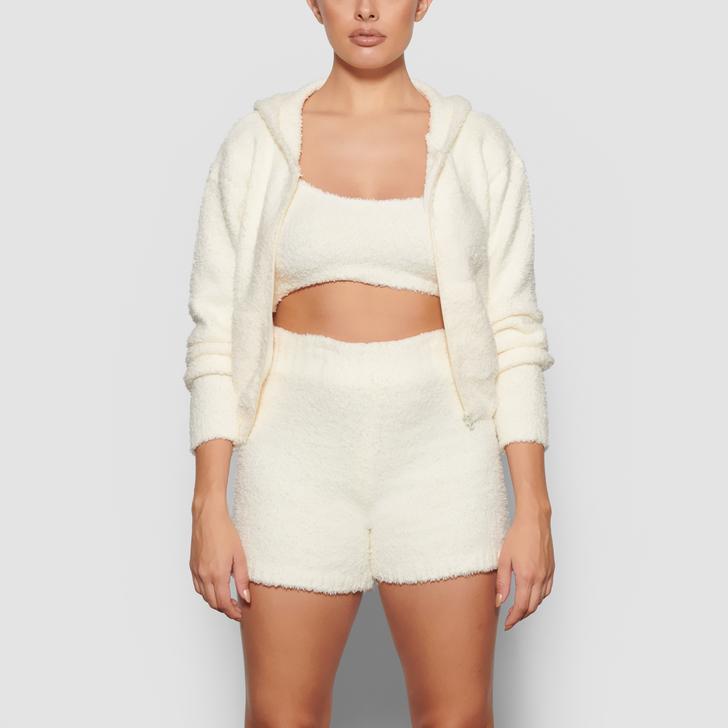 Protect yourself from the cold cabin air conditioning with this soft zip up hoodie from Skims. It's made with boucle yarn that is guaranteed to be the softest material you've ever felt in your life! It also has a single-layer hood (great for napping) and kangaroo pockets to keep your hands nice and warm during the flight.
Faux Leather Leggings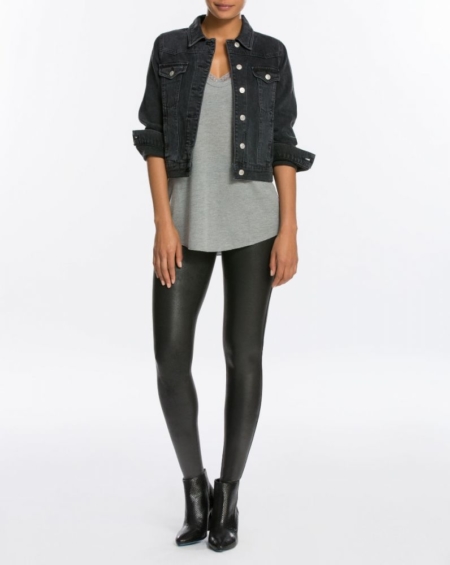 Try on a pair of these faux leather leggings, and you'll see why they're one of SPANX best selling products. When restocked, they often sell out in 72 hours! With a tummy-contouring waistband and center-free seams, these stretchy but supportive leggings will give you the body shape of your dreams. They're so versatile that you can match them with practically any item in your closet.
Fashionable Track Pants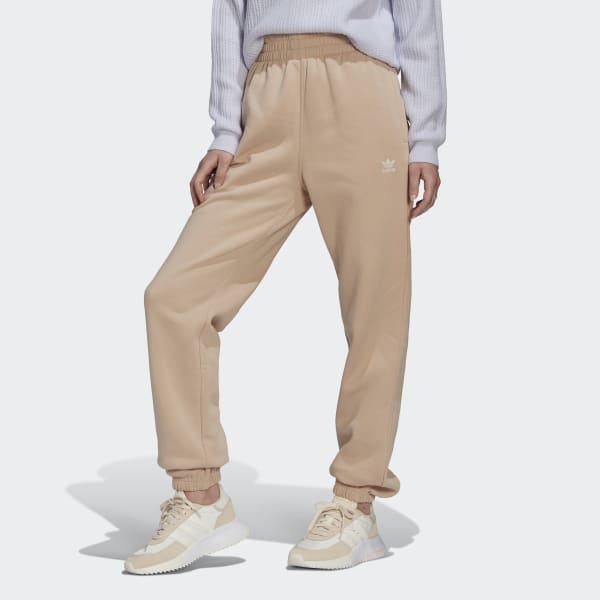 Say goodbye to dated 90s track pants and hello to these modern joggers. Jogger pants from Adidas are fitted to flatter practically every body shape. Pair them with a white sneaker and a loose sweatshirt or hoodie. It's the perfect mix of sporty, comfort, and fashion that's guaranteed to give you that cool casual look.
Wide Leg Pants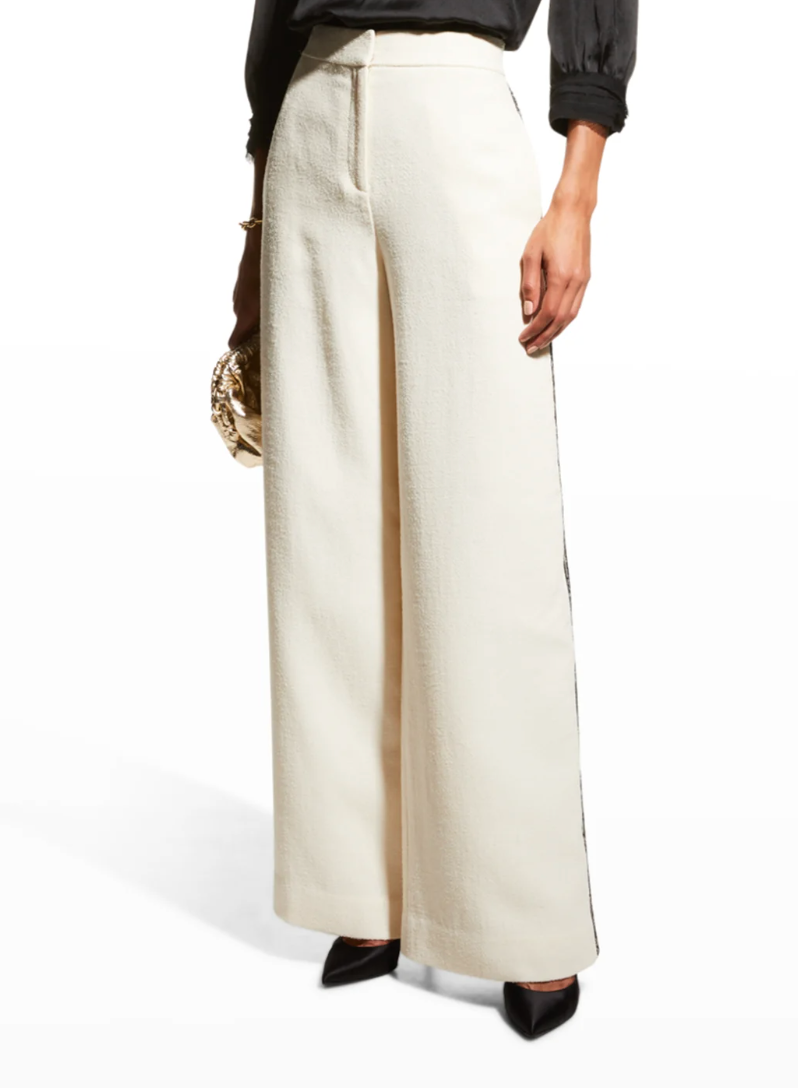 Are you wondering what to wear on your flight? Consider these terry wide-leg pants by Tory Burch at Neiman Marcus. These relaxed-fit pants are perfect for short or long-haul flights, as they are fitted with an elastic waist that can easily be pulled on or off. The side pockets are perfect for keeping your hands warm, while the ankle-length hem can be matched with any type of flat.
Soft Cargo Pants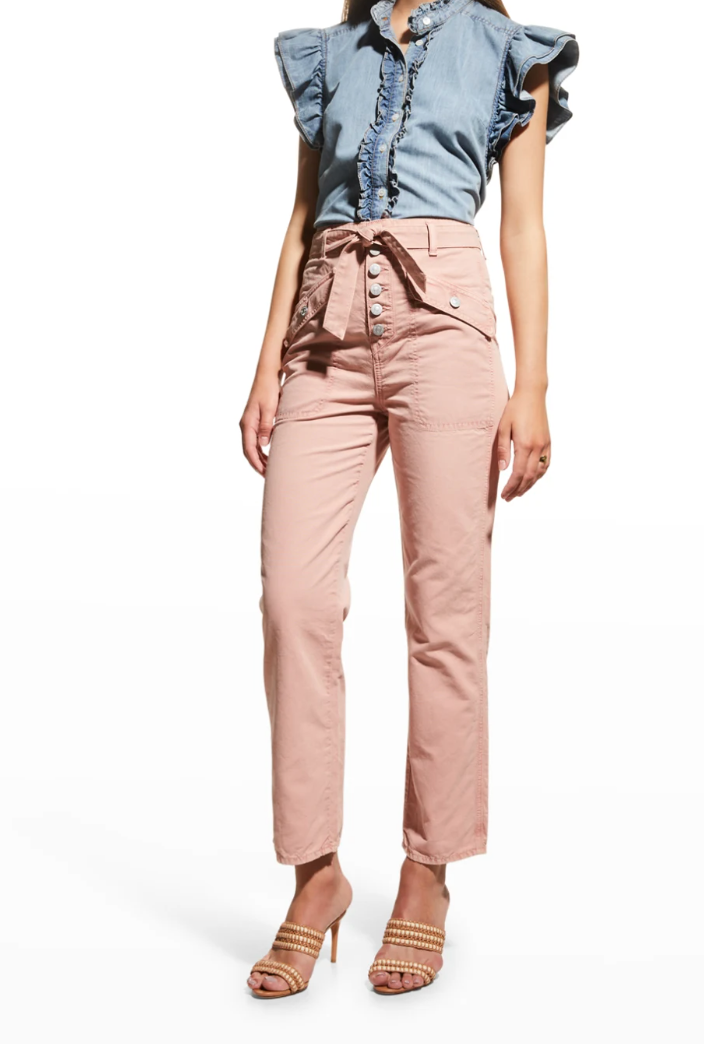 Don't be fooled by the appearance of these blush cargo pants. We love the look of these cargo pants with a black platform sandal and a simple, white T that looks timeless and stylish at the same time.
More Destination Ideas
Sometimes when traveling to a beachy destination, we don't always want to wear full coverage. Missha has got the best BB Creams with SPF that offer great coverage and sun protection. With its convenient packaging, it is easy to throw in your travel bag!
When you're packing for your next vacation, don't forget to consider what you'll be wearing on the flight! For more travel inspiration, read our article on how to pack like a pro, or check out these packing tips from travel experts on how to pack light.