We hope you love the products we recommend! Just so you know, Trendy Mami may collect a share of sales or other compensation from the links on this page.
As any parent knows, to fly with kids isn't always easy. It's not so bad when you're traveling by vehicle because you can stop for a break if it's needed. You can't do that when you're traveling by plane, which is why long flights have the potential to become a nightmare if you've got fussy, sick, or grumpy kids.
In preparation for a recent trip to Disneyland (which included a four hour flight with my rambunctious two-year old son), I did a some research and planning to make the trip more bearable for me, my son, and everyone around us. With a little extra effort I managed to make sure the whole flying experience was relatively peaceful. It was so nice to be able to fly without being totally frazzled that I wanted to share these methods with other parents. If you've got a trip coming up and you're stressing over how your kids will act on the plane, take a look at these tips. Hopefully you'll be able to make your own flight as smooth as possible!
Give Yourself Plenty of Time
Nothing stresses everybody out like running behind, particularly when you've got a plane to catch. If you want to get your trip off to a good start, make sure you leave yourself plenty of time to load up the luggage, your kids, and yourself and still get to the airport ahead of schedule.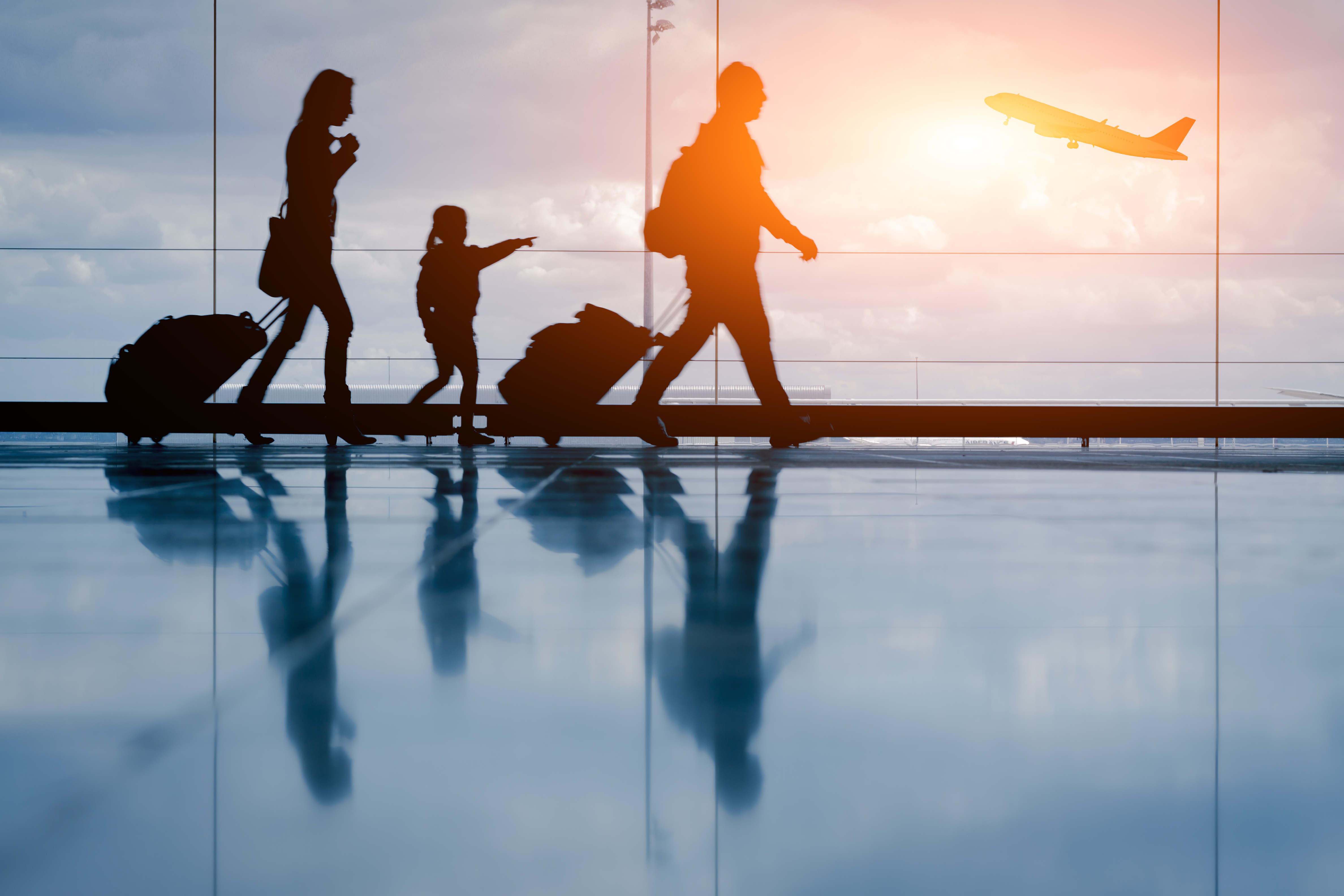 Board Early
Most airlines allows families with infants and children to board before other passengers. Do yourself a favor and take advantage of this when you fly with kids. You can get your bags squared away and your baby/kids settled before everyone else starts getting on the plane.
Anticipate Ear-Popping
The way the air pressure affects our ears during ascent and descent is uncomfortable. Most kids hate it (especially if they're sick). Bring something to alleviate their discomfort. A pacifier or sippy cup can work for the little ones, while chewing gum or a candy to suck on can work for older kids.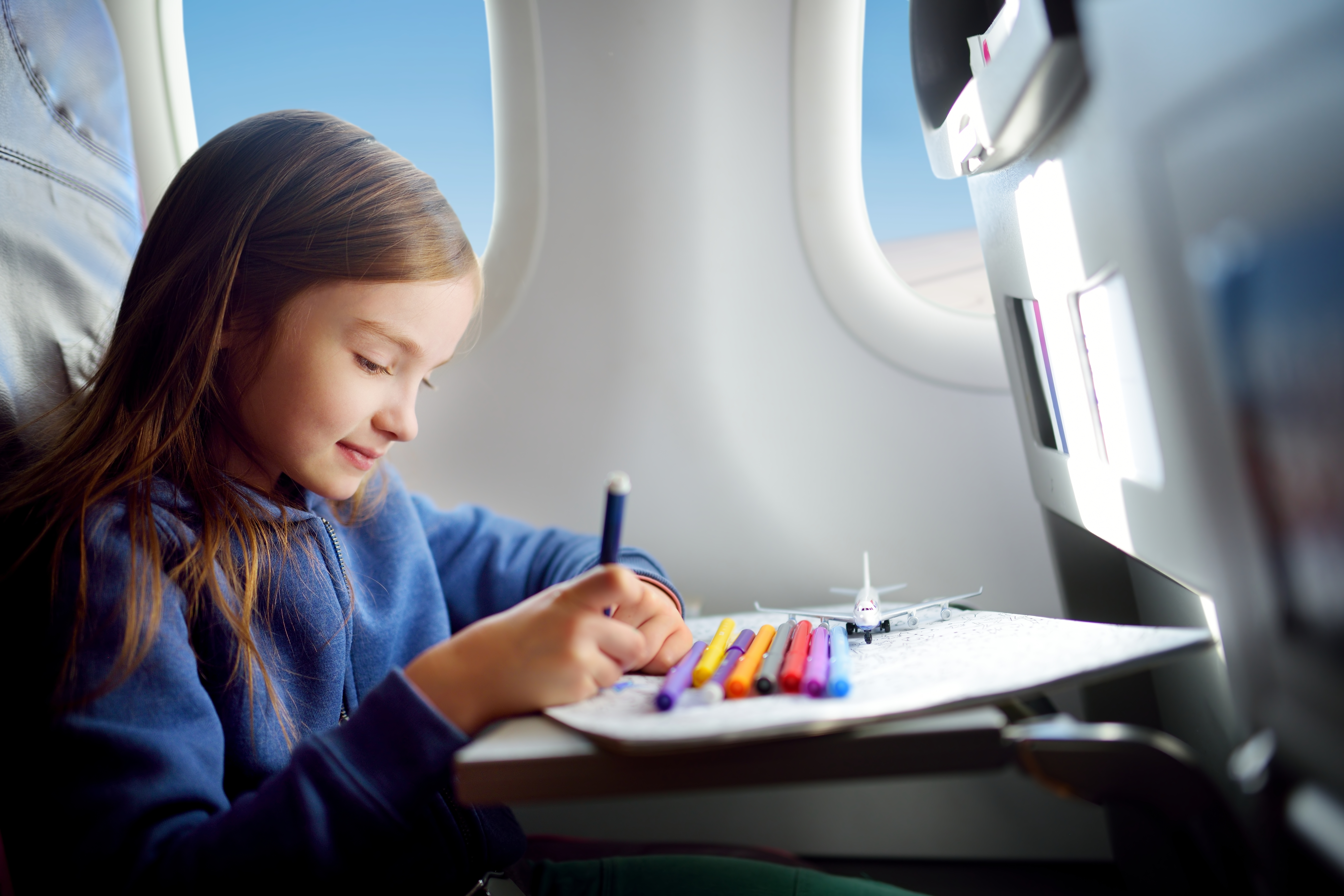 Pack Distractions
Boredom tends to make kids grumpy. When you fly with kids, to keep them from crying or whining because they've got nothing to do, plan ahead and pack some distractions. Some good things to bring to make it easier travelling with kids:
    Coloring books (don't forget the crayons!)

    Search and find books (like

Where's Waldo?)

    Kids card games (like Old Maid and Go Fish)

    Tablet or handheld gaming device
On our trip to Disneyland, I decided to bring a portable DVD player on our flight. It was a godsend. My son was more than happy to spend a couple hours contentedly watching "The Good Dinosaur" for the 900th time. If your kids tend to get fully distracted by movies, I can't recommend this enough.
Bring Snacks
Depending on the length of your flight and which airline you're with, you may not get meals or snacks on the plane. This is why it's such a good idea to make sure you pack your own snacks in case your kids get hungry. Dried fruit packs, string cheese, nuts, and granola bars are all good snack choices that don't take up much room in your carry-on.
Pack Goody Bags for the Other Passengers
If you find yourself stressing over how your crying baby or toddler might upset other passengers, packing goody bags for them might help ease your mind. Include three or four items such as earplugs and some gum or other kind of candy. If you want, you can type up a note explaining that you're sorry in advance for your fussy child and that you thank them for their understanding.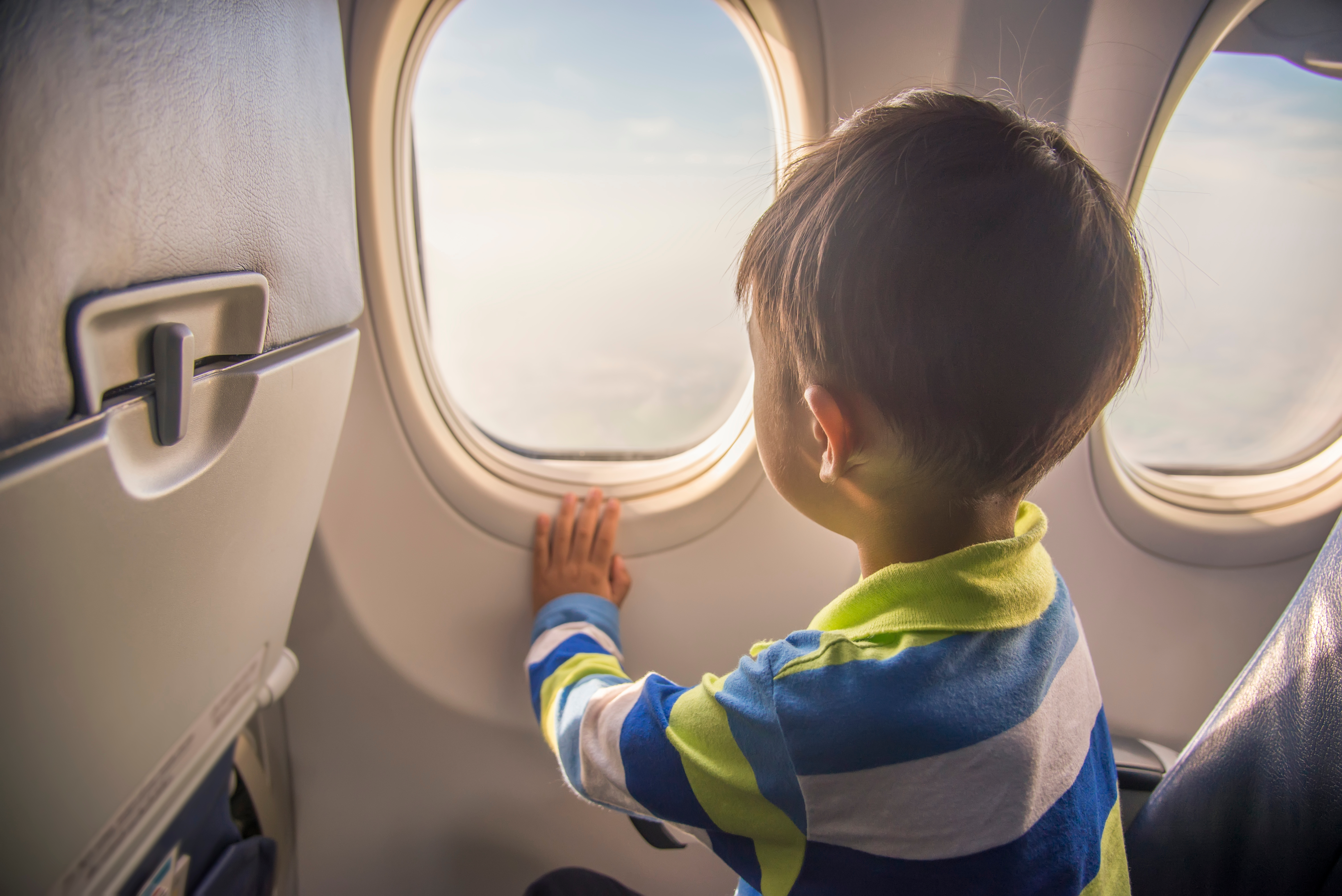 Plan and Prepare
Children don't do well cooped up in cramped spaces for long periods of time, which is why flying with them can be so stressful. Instead of working yourself into a state about your upcoming flight, do your best to plan and prepare for it instead. You'll be doing all you can to make the trip easier on you, your family, and the other passengers, and that's more than enough. Remember: the flight won't last forever and that soon enough you'll be on the ground ready to get your vacation started!