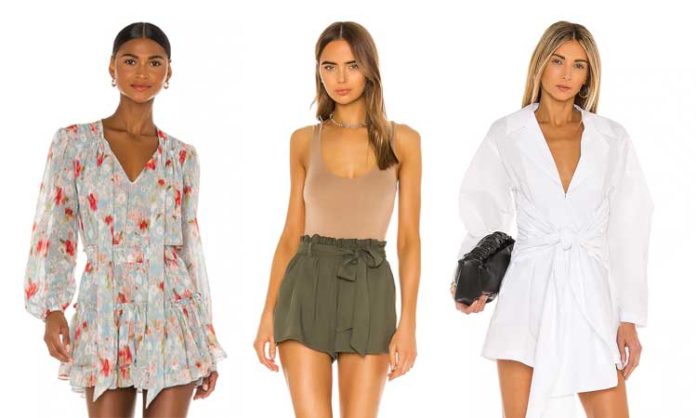 We hope you love the products we recommend! Just so you know, Trendy Mami may collect a share of sales or other compensation from the links on this page.
Spring's biggest trends have already hit the stores (or online shops), which means now is the perfect time to treat yourself to some retail therapy. With the warm weather just around the corner, now is the time to pick out some of the best Spring 2021 Fashion items that are hot off the runway. So put away the gloves and say goodbye to winter boots because these stylish outfits are here to stay!
Spring 2021 Fashion Must-Haves
1. Printed Blouses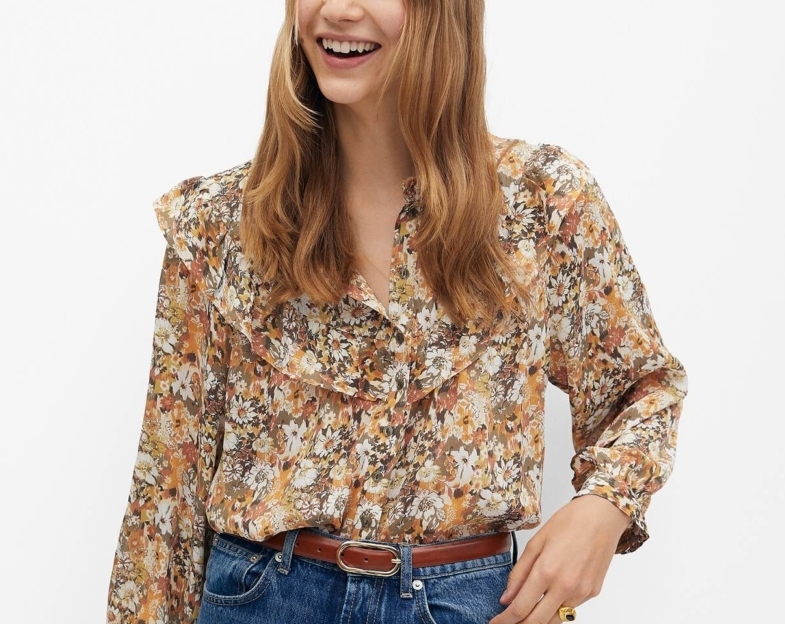 Breezy, flowy, and available in a wide variety of adorable prints, a sheer blouse is the perfect piece to layer with your cute spring outfits. Mango has released a few different blouses for spring, including this one with a ruffled collar and this one with puffed, button sleeves.
2. Shirt Jackets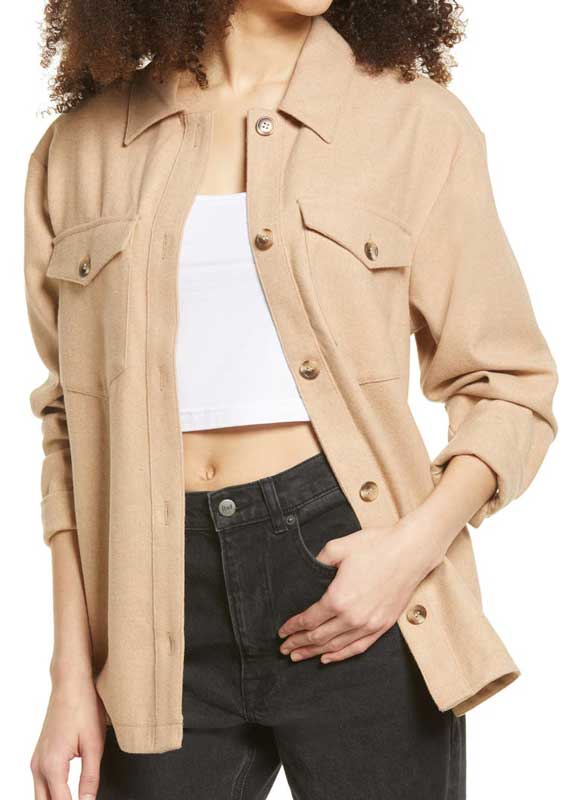 Light enough to stay cool but thick enough for unpredictable spring weather, this versatile shirt jacket is a must-have for your spring 2021 fashion wardrobe. You can toss it over a tank or sundress for an effortlessly chic look that you can wear almost everywhere (plus, it's easy to pack). We also love the tan color that can be easily paired with a wide variety of colors.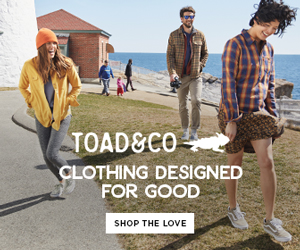 3. Tie-front Shorts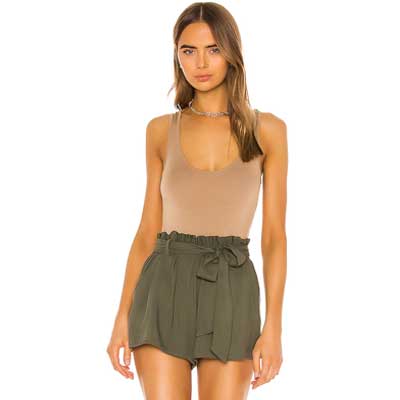 Are you looking for something different from all those cut-off jean shorts in your closet? Then how about a pair of  tie-front shorts? Guaranteed to upgrade spring outfits for women around the world, tie-front shorts look both preppy and effortless at the same time. Whether you're walking down the runway or just walking around the grocery store, you'll turn heads with this stylish addition to your outfit.
4. Floral Prints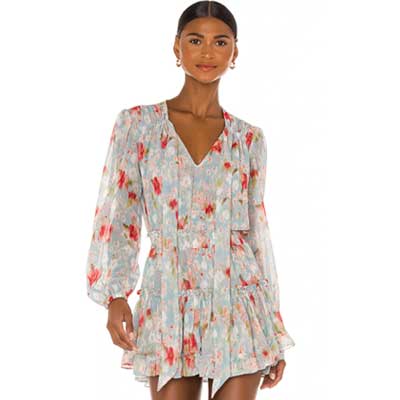 70's vibes are coming back stronger than ever this spring, so this is a great opportunity to pick up that floral dress you've been eying on Revolve. Pair it with ankle boots and a leather jacket to add a bit of edge to this stylish spring 2021 fashion outfit.
5. One-Piece Swimsuit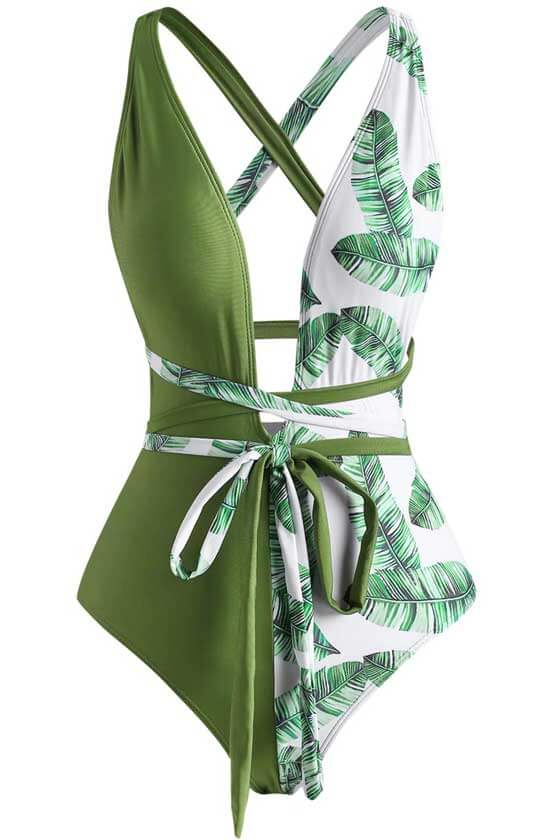 With the weather getting warming by the day, you're probably dreaming of beach vacations and poolside cocktails. That's why this season, you need to invest in a curve-accentuating one-piece swimsuit. We absolutely love the two-tone style of this tropical one-piece. It has a deep-V cut with a wraparound tie so you can show off that bootylicious body of yours! All you'll have to do is book a trip somewhere warm to wear it to.
6. Sweater Dresses
It's not quite warm enough to break out those floral summer dresses just yet. However, a cozy sweater dress is the perfect compromise for anyone who wants to look sexy and warm at the same time! Made from textured knit cotton, this sleek sweater dress comes in three neutral colors that you can wear to either a romantic dinner with your loved one or a casual brunch with your besties!
7. Espadrilles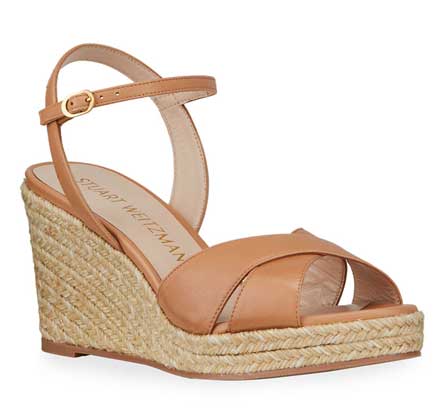 Turn any outfit from "meh" to "wow" with a cute pair of espadrilles. When it comes to spring 2021 fashion, these sandals not only give you height while also provided cushion and comfort so you can stay on your feet all day long. We love this open-toed wedge that comes in a neutral color that easily pairs with your favorite colors of your cute spring outfits, like purples, pinks, and baby blues.
8. Rompers and Jumpsuits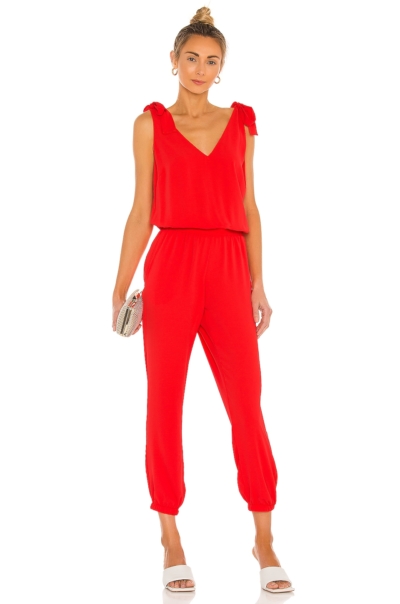 Rompers and jumpsuits have always been one of our favorite spring fashion trends of the last decade, but also for spring 2021 fashion. Although there are many styles, patterns, and colors to choose from, the slim-cut and fit of this Amanda Uprichard red long-pant jumpsuit  make it a closet basic that will look good on practically every body shape. Pair it with a pair of sneakers for running errands or with nude heel for last-minute date nights. It's so versatile that you'll want to wear it everywhere you go!
9. Spring Cardigan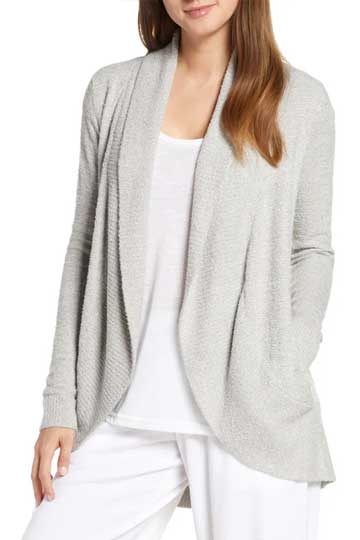 You can instantly make cute spring outfits just by throwing on this ultra-plush cardigan. Made with 75% nylon and 25% rayon, this cardigan is the perfect statement piece for both inside and outside. It's warm enough to walk around town, but it's also soft enough to wear while curled up around the fireplace with a good book.
10. Shirt Dress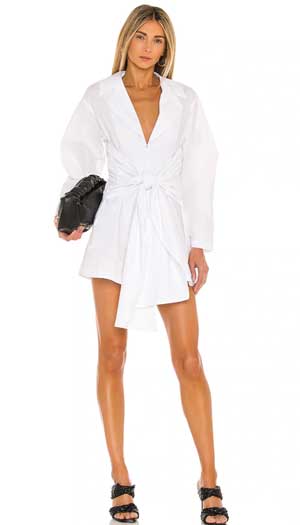 The sophisticated, cool vibes you'll be giving off while wearing this spring outfit is guaranteed to turn heads wherever you go. This dress from l'Academie is perfect for spring since it's made from 100% breathable cotton.
From plush knit cardigans and flowy blouses to adorable miniskirts and lightweight jackets, this year's spring fashion is all about classics, colors, and comfort.