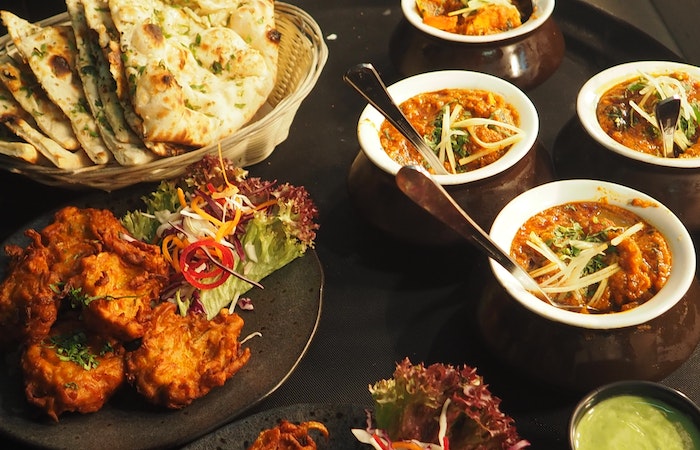 We hope you love the products we recommend! Just so you know, Trendy Mami may collect a share of sales or other compensation from the links on this page.
If you're here, you've got someone in your life who absolutely loves food. Not in an "I'll eat anything" way, either. You'll see them across the table at meal times savoring the flavors. They like to try new recipes, go out to eat, and try new and interesting dishes, and they might like to try seemingly strange fusions of flavors. So, it's best if you buy Christmas gifts for foodies!
Food is a welcome gift for just about anyone, but it's an especially great idea for a gift for foodies. But how do you know what to get them? How do you find something that's interesting enough to show you really care? 
We've put together a list of 7 of the best Christmas gifts for foodies, so you'll have plenty of gift ideas, whether your loved one is a meat aficionado, a plant-based gastronome, or someone who appreciates the finer things in life. 
Before moving forward are you planning to send some holiday gift baskets for your special ones, then 1800Baskets.com is the right place for you. These Gift Baskets are filled with chocolates, nuts, savory snacks, orchard fruit & more!
8 Best Gifts for Foodies This Christmas 
1. Cast Iron Skillet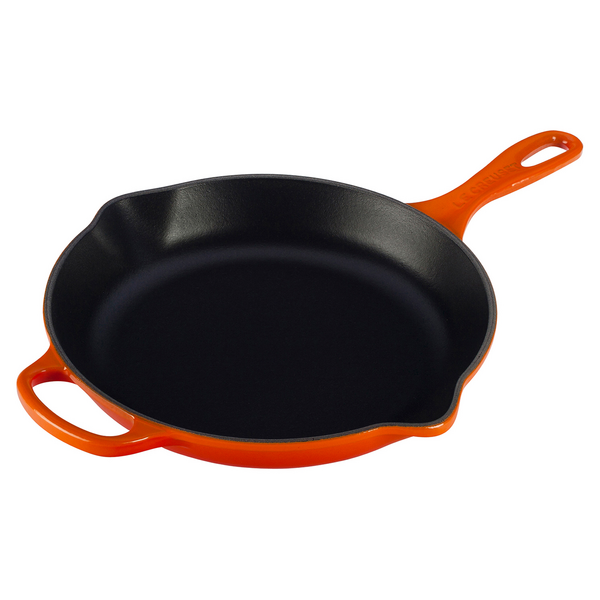 Le Creuset is like the Bentley of the kitchen – it's stylish, comes with prestige, is of the highest quality, and is built to last. Yes, their products are a little on the more expensive side (especially if you're happy to buy your cookware from Target!), but any foodie will be beside themselves with joy when they receive a gift like this. Their Dutch Ovens are a classic choice, but a cast iron skillet like this one will probably get more use.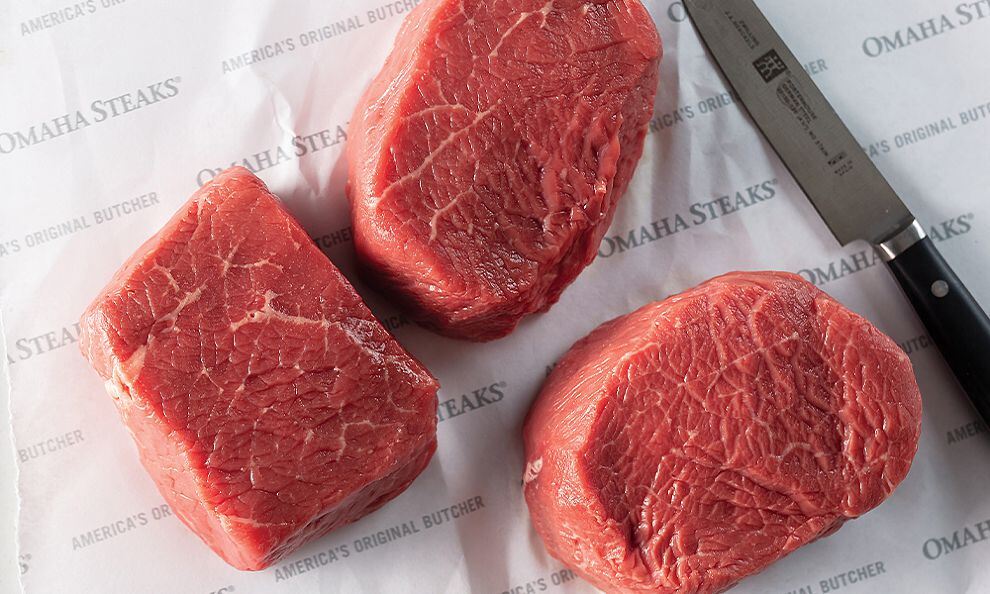 Want to surprise a foodie with the best food they've ever had? Get them the Premier Holiday Gift from Omaha Steaks! This mouthwatering package will deliver butcher's cut top sirloins, boneless pork chops, filet mignon burgers, and Kielbasa sausages. Then, they can top the steaks off with the Omaha Steaks seasoning and then finish the meal with individual scalloped potatoes and caramel apple tartlets. Even better, this option comes with free shipping, so you can save money for other people on your Christmas list!
Send our all-time gift giving favorites in our Signature Crowd Cow gift box. Handsomely presented steak boxes make an ideal gift package for steak lovers and grill lovers alike. These are the perfect gift for family, friends and co-workers for anytime of the year.
Each package comes in a premium gift box with beef sourced from our featured farm Frigorifico Pando Pasture-Raised Beef.
3. Sur la Table Cooking Class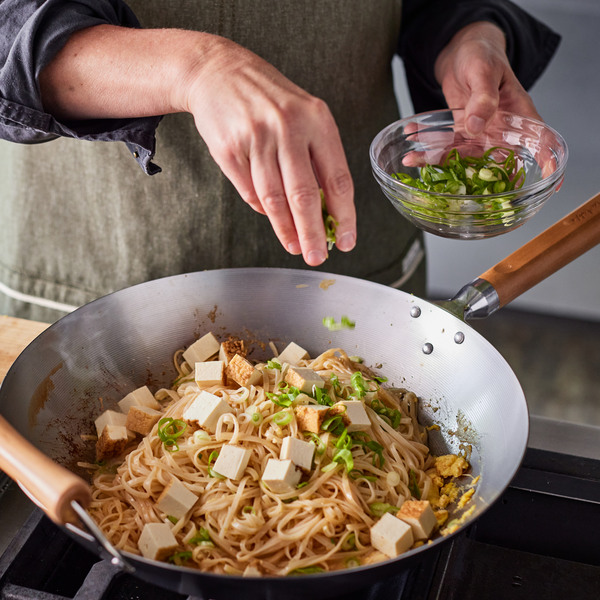 If there's a Sur la Table location within a reasonable distance of them, a cooking class is a great option. They have a wide range of classes to choose from, and this Date Night: An Evening in Thailand should be fairly intriguing for most foodies. Classes last for 2.5 hours, are limited to no more than 16 people, and they'll make a range of dishes. 
4. A Gift Basket Full of Taste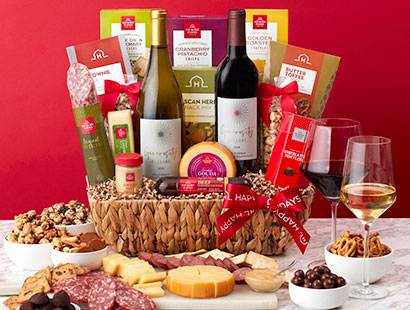 A gift basket for the holiday season is as traditional as a Christmas tree and stockings over the fireplace. But if you're looking to gift something this year that a foodie will love, you really can't go wrong with a gift basket full of all of their favorites. You can of course find delicious baskets full of holiday essentials at Hickory Farms!
5. Professional Set of Knives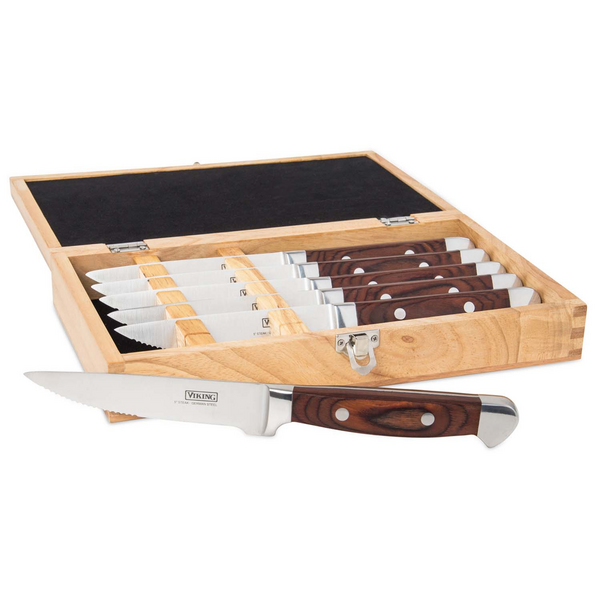 A professional set of knives is a life-changing addition to the kitchen. Not an overstatement. If you have a foodie in your life with no good knives or only one, gift them a set. Not only will they last for years (if not decades), but they'll give them the tools to cook better and faster. 
6. Cheese Knives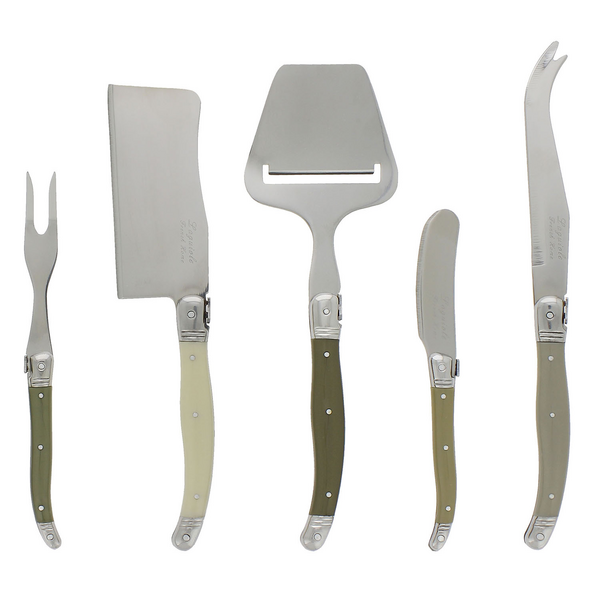 If your foodie loves cheese, uplevel their cheese board experience with this French 5-Piece Cheese Knife Set. Complete with a fork-tipped spear, cleaver, spreader, slicer, cheese fork, and wood storage tray, this gift is ideal for those who love a little after-dinner nibble with their nightcap.
7. Caviar Gift Set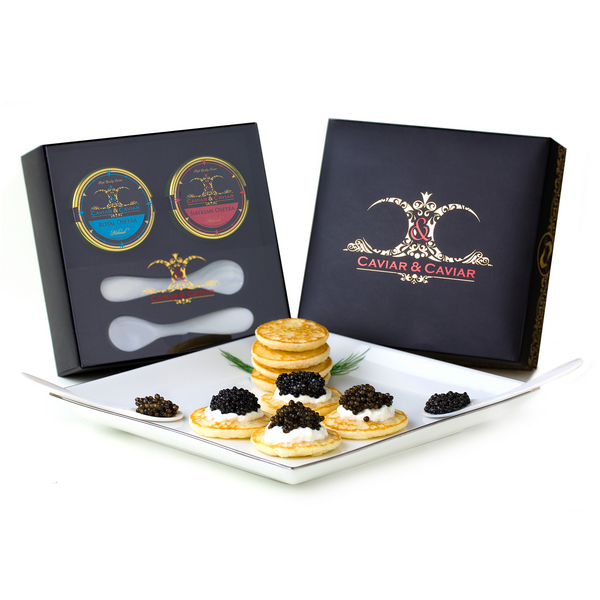 Is anyone really a foodie if they haven't tried caviar? While we would argue the answer can be yes, any foodie with a refined pallet should try caviar at least once. This caviar gift set gives them the opportunity to try caviar and royal caviar. 
8. Traditional Christmas Cookies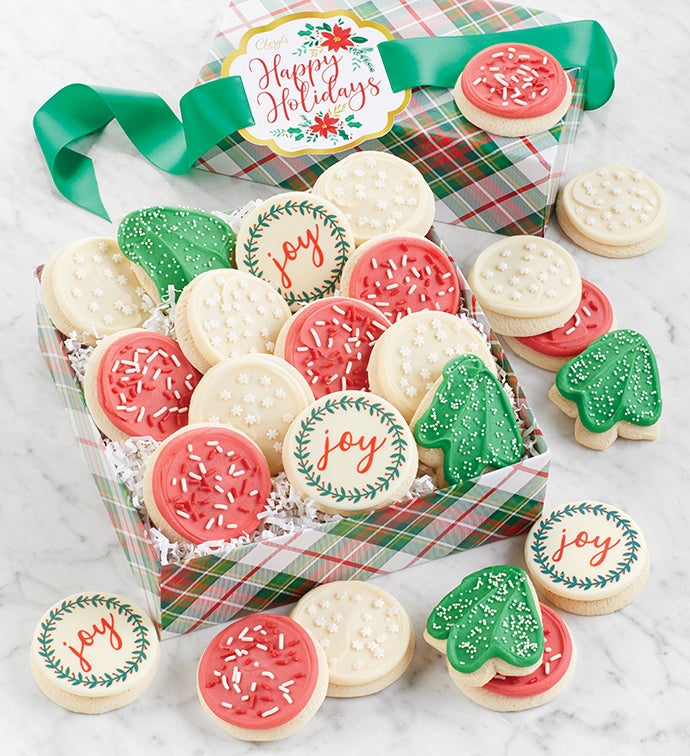 Sometimes even the most avid foodies just want a simple, sweet treat. That's where Cheryl's Cookies comes in! You can order traditional Christmas cookies in boxes of 12, 24, or 36, or you can treat your sweet-toothed loved one to an Advent calendar so they don't have to choose just one flavor! They also offer Kosher, vegan, gluten-free, and sugar-free options, so no one has to miss out on a delicious snack this year!  
Get Something Tasty for Everyone on Your List!
We hope this list of Christmas gifts for foodies has inspired you to select something meaningful this Christmas, and we're certain that whichever item you choose from the list will go down a treat! If you're also tasked with feeding them this Christmas, we've got 5 Creative Holiday Food Recipes that are sure to impress.