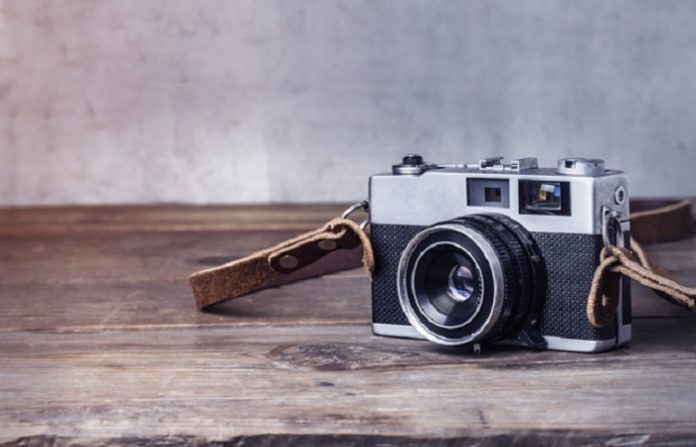 We hope you love the products we recommend! Just so you know, Trendy Mami may collect a share of sales or other compensation from the links on this page.
If you're going on vacation, you want to make sure you have a reliable and good quality camera to capture all of the fun, sun and laughter! But which camera should you take on holiday? Check out our list of the best cameras on the market for top vacation pictures.
Before you do, you might also want to consider looking into using your phone as a great way to capture your vacation photos! If you have an awesome camera in your phone, we highly recommend looking into getting something from Lumee and you are all set to go on vacation. Lumee has a variety of cases that have built in lighting for the perfect pictures!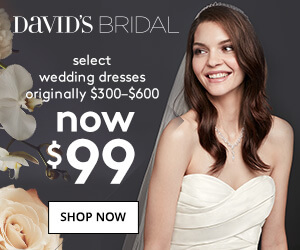 But if you are still convinced that your phone is just not enough for they type of photos you want to take, read on and see which camera will fit your needs the best!
Also, be sure to check out Luminar to spruce up your photos and Focus for all your photo equipment needs, they have great deals!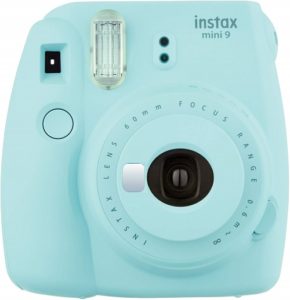 Price: 49 USD
Where to find it: Amazon
This is the most budget-friendly and beginner-friendly instant Polaroid camera to get your hands on. It's great fun for families on vacation. Its best features are below:
Its compact size makes it a perfect camera for traveling as it's easy to pack and you can carry it anywhere.
The cheap price makes it super budget-friendly.
Easy usability makes it a beginner-friendly camera.
It has auto exposure that takes the hassle out of composition.
Has a fun color range to choose from.
The hand strap prevents any slips or drops whilst holding.
Its selfie mirror on the lens barrel makes selfies a little less of a hit-and-miss.
Indicator on the back of the camera shows how many shots are remaining in the current pack, preventing you from accidentally opening the tray and ruining the rest of the pack.
Its fun and vintage photo finish, allowing you to embrace the retro design and results.

Looking for something a bit more affordable? Don't want to budge on quality? Capital One Shopping can help you save on products like you need! With Capital One Shopping you can get better prices with real time help from other shoppers.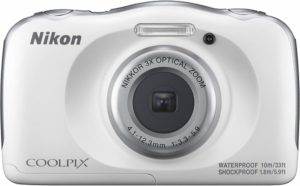 Price: 119 USD
Where to find it: Amazon
This fun waterproof camera is perfect for summer vacation! Capture beautiful images on land or in water with this easy-to-use Nikon camera. Its best features include:
The ability to go down to a depth of 33-feet underwater.
The camera is shockproof from a 5.9-foot drop.
Its freezeproof down to a temperature of 14°F.
Its just over $100 which makes it quite inexpensive.
Easy-to-understand menu makes it perfect for all ages.
Easy-to-hold rounded body with grip is also perfect for all ages.
Its ability to capture excellent 13 mega-pixel stills and full HD videos.
Has Bluetooth connectivity to Nikon's app, SnapBridge.
Spruce up your photos with Mixbook! With Mixbook you can create totally custom photo products that reflect your personal style! Or perhaps looking to make your summer vacation photos into a video? Check out Animoto a video creation service and create your own video today!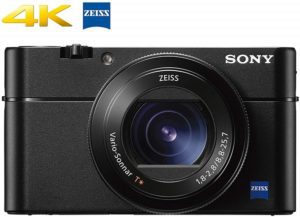 Price: 844 USD
Where to find it: Amazon
For all of the big spenders out there, this camera is for you! This lightweight, top-notch quality digital camera will enhance your summer vacay with 20 megapixel stills and 4K videos. Its best features include:
Being pocket-friendly design which makes it an easy camera to take traveling.
Has ability to fast burst capture.
Very high-resolution qualities which make it a great camera for summer holidays, with its ability to capture every detail.
Also has high-quality 4K video with uncompressed HDMI out.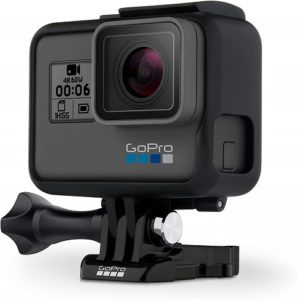 Price: 257.99 USD
Where to find it: Amazon
For the adrenaline junkies whose summer vacation is going to be full of cliff jumping, cage diving and other thrill-seeking adventures, the GoPro HERO6 is the way to go. Capture all of your exciting activities on a high-quality, waterproof camera, with features like:
An amazing electronic image stabilization.
Ability to capture superb 4k image quality.
Ability to go underwater, up to 10m, without a case.
Advanced video analysis capabilities – QuikStories. This feature automatically transfers and edits your footage for you.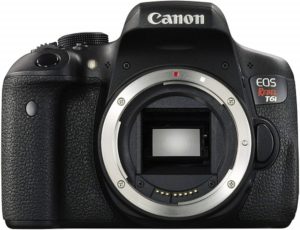 Price: 749 USD
Where to find it: Amazon
Take your photography to the next level this summer vacation! This entry-level camera is perfect for beginner photographers who want to capture amazing shots this summer. Its best features are:
A top-notch design; providing a comfortable, steady grip for steady shots.
High-speed continuous shooting up to 5.0 fps which allows for capturing fast action shots.
EOS Full HD Movie mode which allows for excellent results in MP4 format.
Its built in WiFi feature is super convenient for uploading your photos straight to your social media accounts, such as Instagram and Facebook.
Has a speedy software.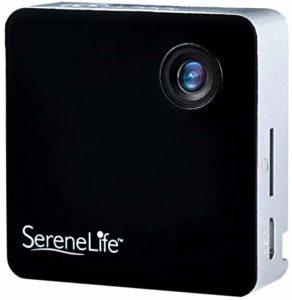 Price: 39.99 USD
Where to find it: Amazon
This clip-on camera is perfect for capturing all of your summer vacay activities on land, such as hiking, sports, cycling, fishing, camping, etc. No need to worry about forgetting to take your camera out, just clip this camera on and you're all set! The best features include:

This camera is unique, ultra-light and wearable design.
Ability to snap high-resolution 12 mega-pixel images & record full HD 1080p videos.
1.8 inch LCD display screen which allows you to view & playback your pictures and videos.
Built-in WiFi is perfect for wireless connectivity & control.
A micro SD card slot which makes file sharing & file transfers easy and fast.
If you're looking to spend a little less for the same quality, we'd also recommend checking out KEH Camera. They are an online re-sell market where users can both buy and sell their used cameras and camera equipment. Many of the cameras we have listed above can be found at competitive prices here.
We hope we could help you decide which camera is best for you and your summer vacation needs! Capture all of your favorite memories, full of laughter, fun and thrill-seeking adventures this summer vacay with our top-quality camera picks from Amazon.
Oh and once you're done with your vacation you can go ahead and showcase all your pictures in these cute picture frames!
Want to take a vacation this summer, but just not sure where to go? Here are a few of our recommended places!
Need help packing? Here's how you can bring all your goodies with while still staying light!
Capital One Shopping compensates us when you get the Capital One Shopping extension using the links provided.