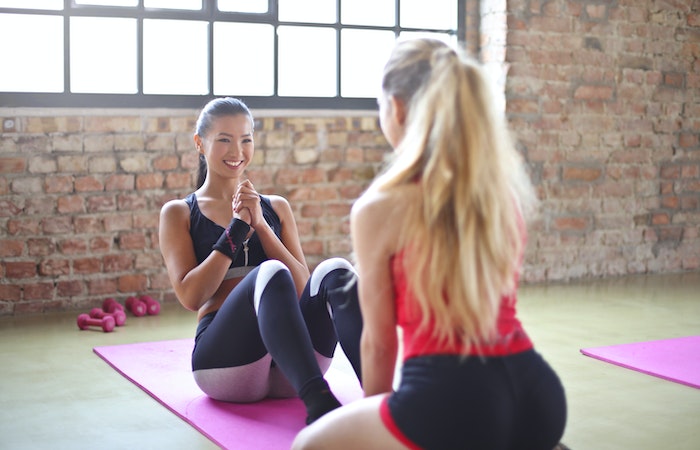 We hope you love the products we recommend! Just so you know, Trendy Mami may collect a share of sales or other compensation from the links on this page.
Feeling motivated to hit the gym or slip on your running shoes? While any new workout regimen seems exciting in the first week or two, it soon loses its shine. If you suspect that buying new designer workout clothes will give you the motivation you need to either start exercising for the first time or to continue maintaining your habit, you'd be right! There's little as motivating as knowing you've got a brand-new pair of leggings or a new t-shirt to wear when you go to work out. 
Since beauty must be matched by functionality when it comes to our workout clothes, we've rounded up the very best designer workout clothes money can buy so you feel ready to give each workout your all (and look great while you do it!). 
Before moving forward if you're looking for a water bottle or workout equipment, Have a look at one stop fitness shop Five Below. It offers a wide collection of wellness and fitness products starting at just $5 or less!
Best Designer Workout Clothes 
Leggings 
1. Sweaty Betty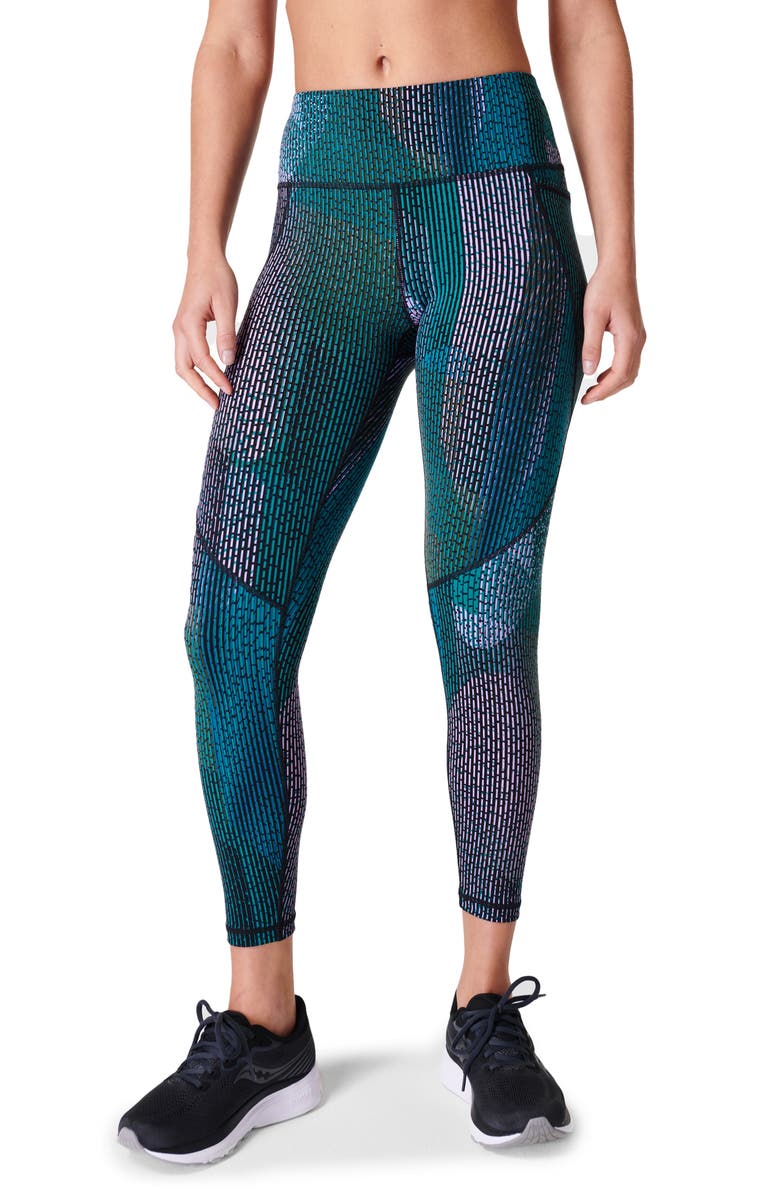 Sweaty Betty is a UK brand you can buy at Nordstrom, and while their leggings are a little on the pricy side, the quality you get for that money is almost unbeatable. Their "Power" leggings come with a pocket and plenty of bright patterns and are comfortable enough that you will want to wear them all day, not just through your workout. 
2. Free People
Free People's activewear line FP Movement is becoming incredibly popular. Their Set the Pace leggings provide you with the performance you need from your leggings with stylish ruching on the sides of the hips.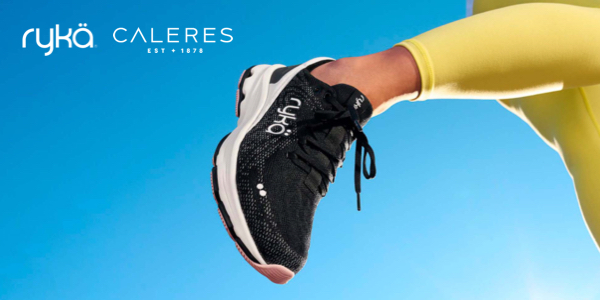 3. Old Navy
If you prefer to buy leggings for less than $50, Old Navy's Seamless leggings are ideal for any activity. They are high-waisted, helping them to stay up and in place, and have a wide waistband that does wonders for your figure. 
Shirts & Tanks
1. Beyond Yoga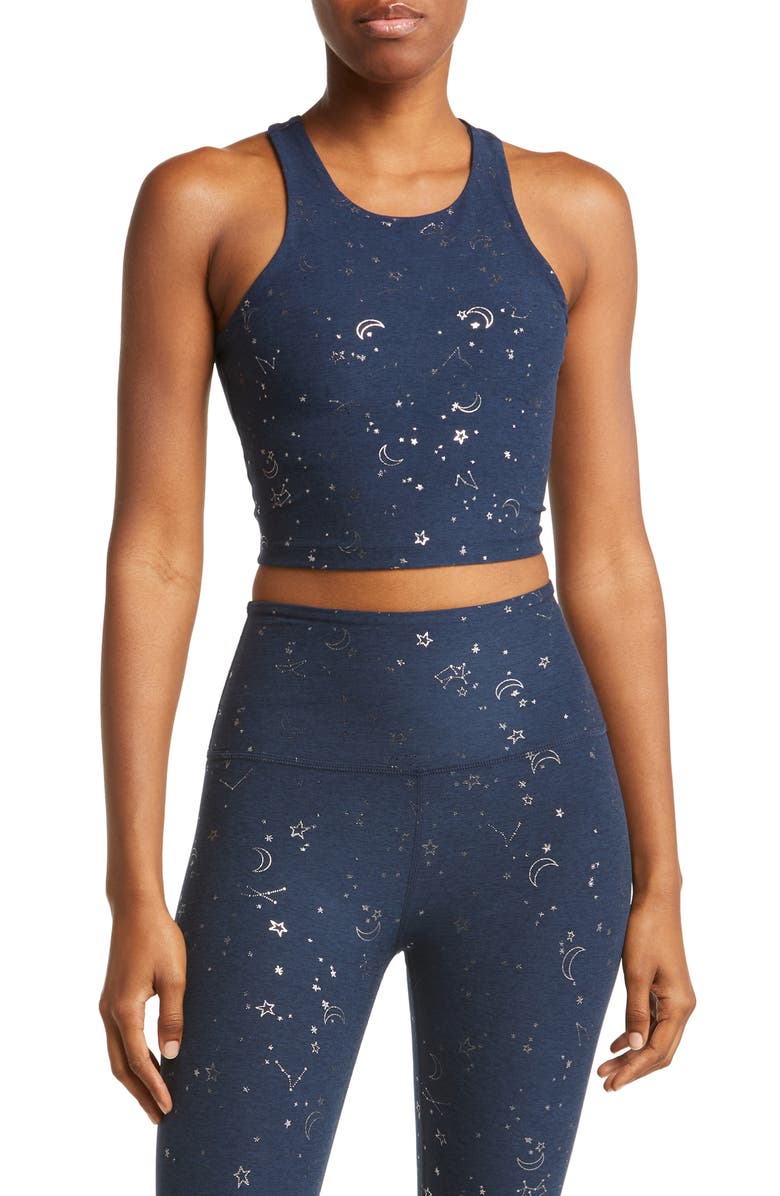 Who said activewear had to be boring? Beyond Yoga makes some beautiful designer workout clothes, and this Focus Foil Crop Tank is a must for anyone comfortable showing off a little midriff. 
2. Free People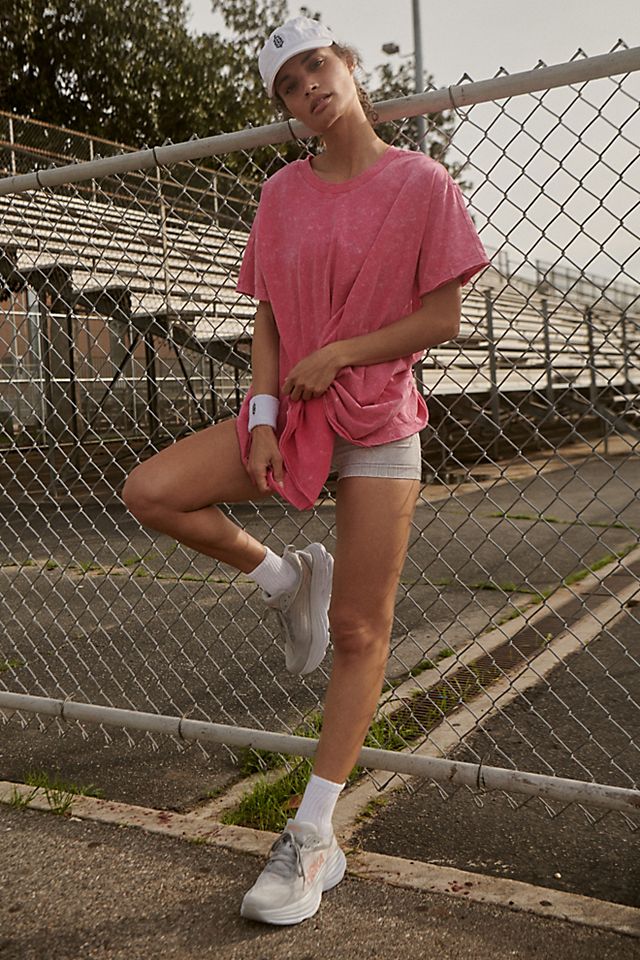 You know those days when you know you've got to do a workout, but putting on your tight-fitting workout gear sounds like torture? FP Movement's Leg Day Tee is designed for those days. It's big, it's loose fitting, and it's ideal for days when you just need to get your workout done in style and comfort. As such, it's one of the most ideal women's designer activewear!
3. Old Navy
There's nothing more versatile than a thin-strapped tank top. Old Navy's PowerLite Lycra Adaptiv Racerback tank top is one of the best. The racerback style keeps you cool. In addition, the neck is low enough to be flattering without making you uncomfortable if you prefer to stay covered.  
Long Sleeves & Sweatshirts 
1. Zella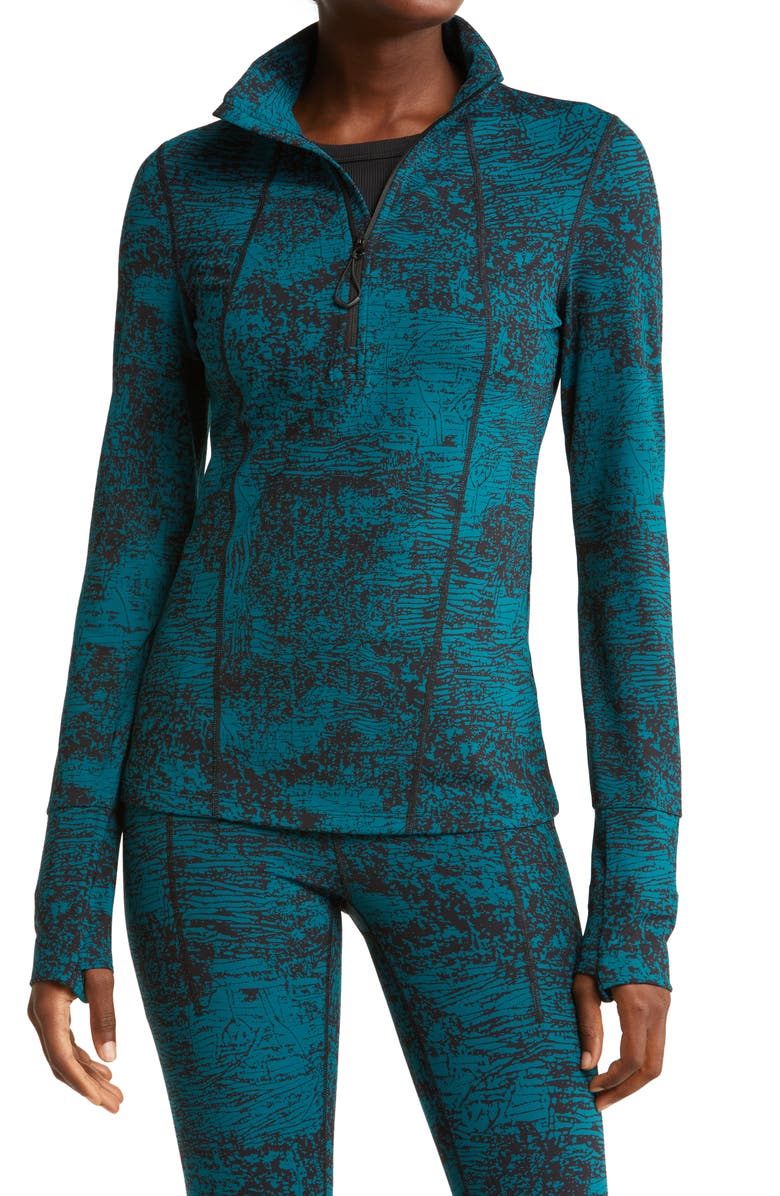 Zella is a popular choice for anyone looking for quality clothing without a high price tag. This Basalt Jacquard Half Zip Running Top is one of the best. Its unique print is bright without being too busy. Plus, the stretchy, sweat-wicking fabric will keep you comfortable no matter what you're doing!
2. Free People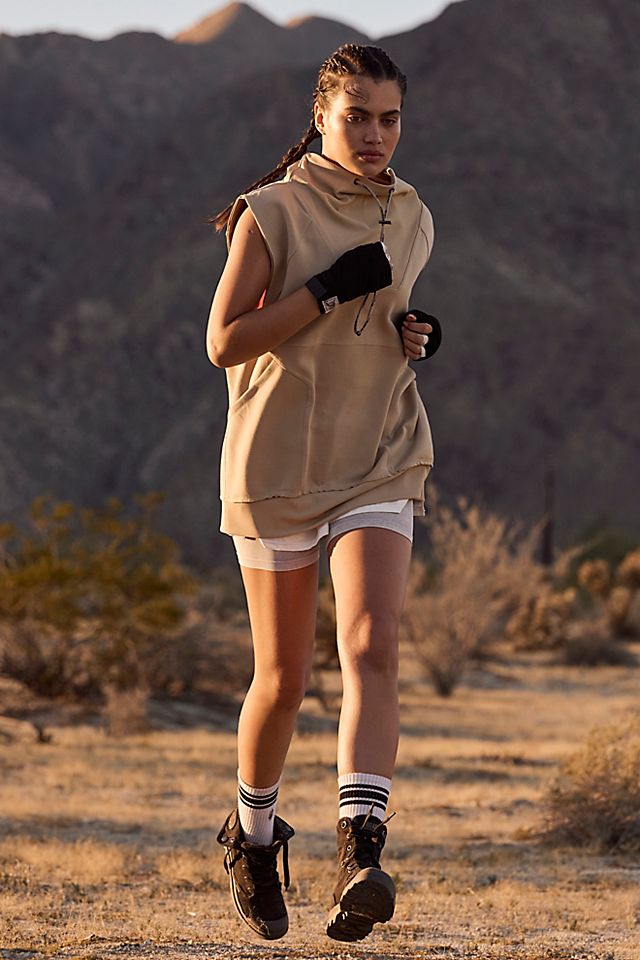 It's difficult to decide what to wear when it's cold out. You often need an extra layer, but you know you're going to get warm later. That's when a layer like the Supernova Sweat is ideal. This offers you full upper body protection from the cold while leaving your arms uncovered. 
3. Old Navy
If the two options above made you wince at the price, this Dynamic Fleece Half-Zip Sweatshirt from Old Navy will offer you comfort and warmth at a lower price point. With over 420 five-star reviews, this is a great staple to add to your winter women's designer activewear wardrobe. 
Sweat in Style!
We hope you've found something new to add to your women's designer activewear wardrobe. Any of the products we listed above would make an ideal addition! If you've been struggling to get out the door to work out, why not stay in and do a quick workout at home? Burning calories is good no matter where you are. We've got some great workout routines for you. Try our upper body bodyweight workout, a 20-minute full body HIIT at-home workout, or our 10-minute abs and butt workout. You can do all of them in your new designer workout clothes!