We hope you love the products we recommend! Just so you know, Trendy Mami may collect a share of sales or other compensation from the links on this page.
Deciding what to wear to a baptism as a guest may be confusing. After all, there are certain unwritten rules to follow. However, baptisms are far less strict compared to other traditional ceremonies, which means you have more flexibility in terms of outfits.
As a rule of thumb, guests should plan on dressing conservatively. That means no low-cut tops, short skirts, or exposed midriffs! It's also a good idea to cover up your shoulders, although thick-strap tank tops or short sleeves are usually acceptable in hot weather.
But if you're still asking yourself, "What do you wear to a baptism?", we're here to help. These outfit ideas can be used as inspiration to make sure you look good while also dressing appropriately!
What to Wear to a Baptism as a Guest – 6 Outfit Ideas for Inspiration
You can't go wrong with a long-sleeved floral dress. They're casual enough for a fun celebration but conservative enough for attending a church baptism.
Ideal for a spring or summer baptism, this Ted Baker London floral dress is a great outfit option. It has long sleeves with elastic cuffs that can be rolled up if the weather gets too warm. And the flouncy peplum around the waist gives the dress a light and breezy look.
You can also check out Modlily, a professional online fashion clothing boutique. They drop a large quantity of new products every week, so you always have the latest looks for less. And they are offered at incredible prices.
A maxi skirt is a fun and flirty outfit idea that is still baptism ceremony appropriate. It's modest but still can be dressed up or down depending on the look you're going for.
Plus, you have so many combos and options to choose from! For example, this pattern skirt looks great with a white long sleeve top. But if you prefer a solid color maxi, then a floral top works wonders too!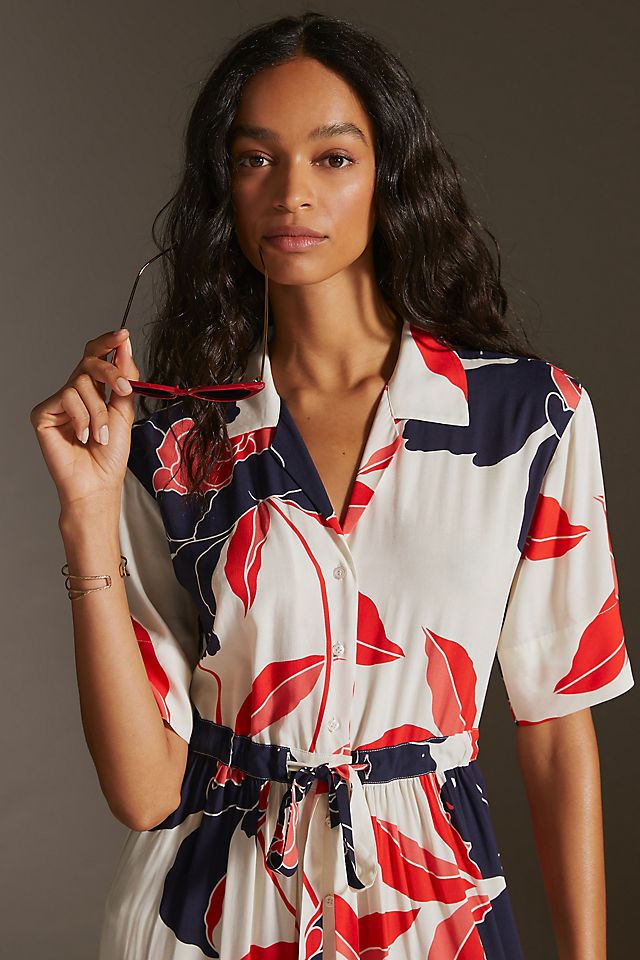 If you're looking for a classy and timeless baptism guest outfit, choose a collared dress. The collar instantly enhances the dress and makes it look more formal. This collared T-shirt dress is stunning with flats or heels. Or you can opt for a maxi-collared dress (but keep it fun with a bright color).
And don't forget to add the accessories. A gold necklace or bracelet adds a pop of glam to make the outfit more playful.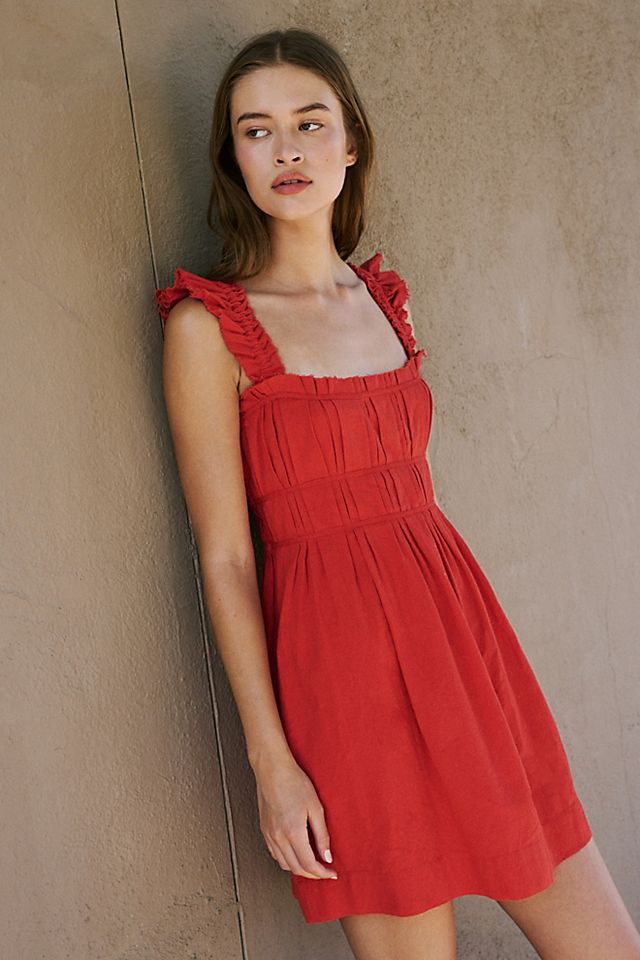 Even though baptism guests should dress modestly, you can still wear your favorite sleeveless dress. Just make sure you wrap a cardigan over your shoulders during the ceremony. For example, we love the look of this bright-colored mini with a chunky sweater.
But since this specific dress is on the shorter side, we wouldn't recommend wearing heels or anything too high. Instead, look for a pair of flats or booties.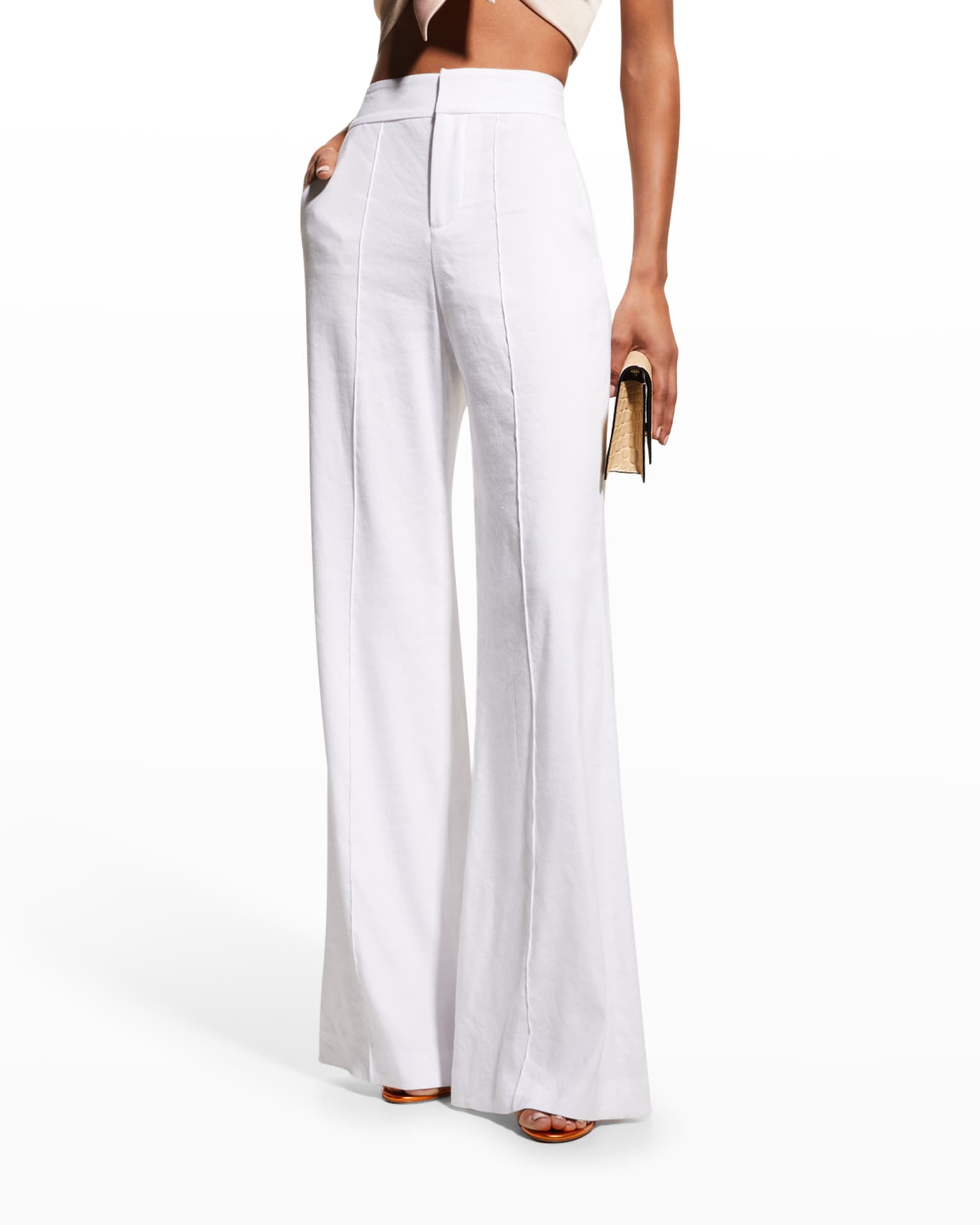 Not sure what to wear to a baptism as a guest that isn't a dress or skirt? Then how about slacks and a nice blouse? We love the look of wide-leg trousers as they look more playful than traditional business or office pants. Pair it with a puff-sleeve or floral print blouse, and you have yourself a stylish baptism outfit!
Despite what you may think, you can wear a jumpsuit to a baptism! There are so many stylish and modest jumpsuits in a variety of patterns and colors.
However, it's important to look for one that has sleeves (or plan on wearing a sweater). This black jumpsuit looks great on every body shape and can be dressed up with a nice pair of pumps. If you prefer something with more color, choose this belted jumpsuit in either denim blue or olive green.
Show Up to the Baptism in Style
As you can see, it's easy to find out what to wear to a baptism as a guest. By following a few simple rules, you can still rock your favorite outfit in style! To elevate your baptism look, don't forget your hair, nails, or jewelry! We have DIY manicure and hairstyle tutorials that you can follow to pull together your entire outfit.