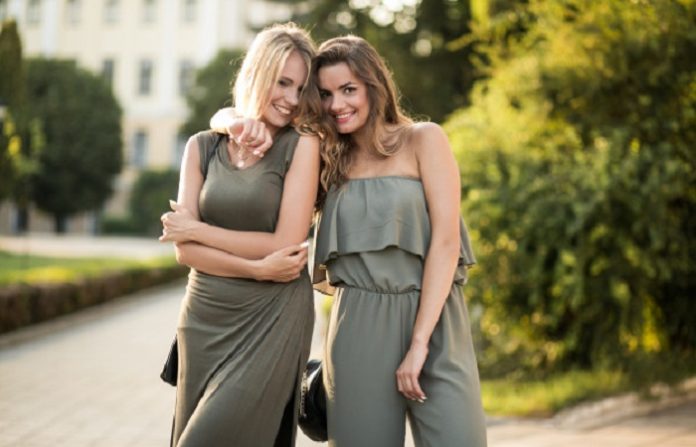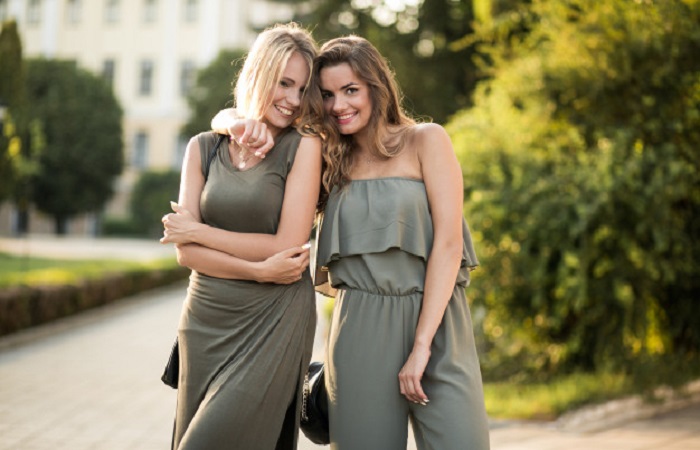 Most of us love looking fashionable regardless of the weather. With summer temperatures soaring, it's sometimes tough to strike a balance between looking stylish and staying comfortable in your daily outfits.
If you still want to look your best even if it's scorching outside, we've put together a list of helpful outfit styling tips that'll let you look amazing and stay cool at the same time!
Look Breezy and Chic with Short Jumpsuits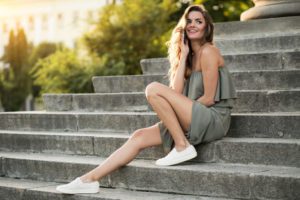 Jumpsuits are a must for the perfect summer wardrobe. Available with or without straps, backless, and with full or short legs, they'll keep you nice and comfortable even on the hottest days. Perfect for casual day outings, you can also class them up by accessorizing with statement jewelry, unique belts, and cute shoes.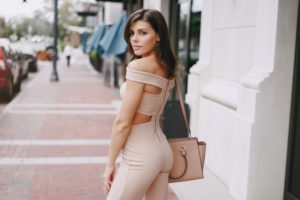 Jumpsuits aren't just for casual day outings, though. Adding something like a short-sleeved lace bolero shrug can turn a long jumper into a stylish summer outfit for  date night.
Exude Easy Summer Elegance in Maxi Dresses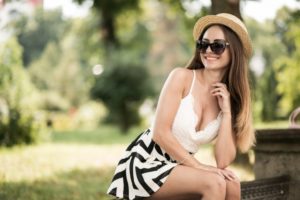 Maxi dresses are one of the best parts of assembling a warm weather wardrobe! Available in long or short styles, these dresses are typically colorful, comfortable, and (best of all!) the perfect kind of outfit for hot days. Shorter maxi dresses give off a playful vibe, while the longer dresses tend to give you a casual, airy elegance that's perfect for day or night.
Choose a gorgeous pair of open toe wedge sandals to really set off a short maxi dress and accentuate your legs. You can add extra sophistication to a long maxi dress (and protect yourself from the sun!) by wearing a cotton floppy beach hat available in a wide array of colors.
Go for the Professional Casual Look with Light Blouses and Denim Capris/Skirts
If you want a hot weather outfit that's appropriate for casual Fridays at work, you can't go wrong by pairing an airy summer blouse with some denim capris or a denim skirt. This clothing combination is highly versatile and is a great choice to wear not only to casual days at work, but for summer day excursions with your friends or even for evening jaunts to outdoor festivals or carnivals.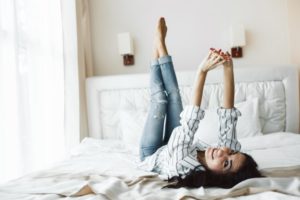 Denim capris and skirts look great with almost any kind of footwear, including flashy sandals or some cheeky flats. Throw on some of your favorite bracelets and earrings and you've got a look that'll last from morning to late at night!
Stay Active in Flattering, Flirty Shorts and Tanks
Whether your summer activity of choice is riding your bike all over town or strolling through your favorite shops, you can't go wrong with wearing the traditional shirt and shorts. There's an incredible amount of variety for both of these, which means you can pick and choose until you find several outfits that are perfect for any occasion, even if you are traveling and don't know what to bring.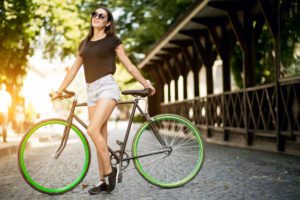 Yoga shorts are great for any kind of athletic activity, and they also come in bright, cheery patterns that make them easy to pair with any kind of top. Denim shorts are just as versatile as they look great with any almost any kind of shirt or shoes.
When it comes to tops, tanks and T-shirts are the summer staple for most people. Loose cotton tanks or patterned loose-fitting tanks are both great ways to beat the heat, while you can grab attention by displaying a sassy slogan with a snug tee.
There's so much mixing and matching you can do with shorts and shirts that you could conceivably have an entire summer wardrobe consisting of just these two things!
Radiate Classic Country Chic in Summer Overalls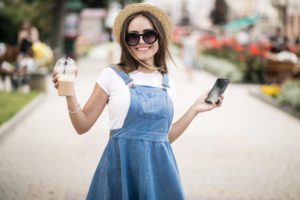 Overalls are the epitome of casual summer wear. They make you look comfy and relaxed but are still stylish enough for spending a day out in public.
Pair them with a colorful tank or tee to make sure your personality shines through. Slide your feet into a pair of bright flip flops to tie the entire ensemble together. Add some variety to your collection of overalls by buying some with full legs for those days when it's a little cooler outside.
Pull It All Together with Trendy Accessories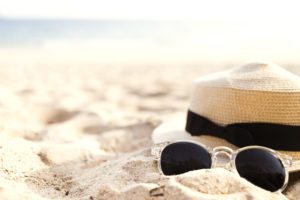 No outfit is complete without accessorizing, and summer is the season of accessories. You can easily enhance any ensemble with the right jewelry and shoes.
In the summer you get to add in fun extras like sunglasses, hats, and breezy wraps. It's not hard to create fashionable warm weather outfits that won't make you overheat, so use the ideas we've listed here to put together your own stylish summer wardrobe!
Feel like dressing up? Need suggestions of outfits that can pair with anything other than heels. Check out our suggestions for outfits that would great without heels!
Stay stylish and comfy this summer!