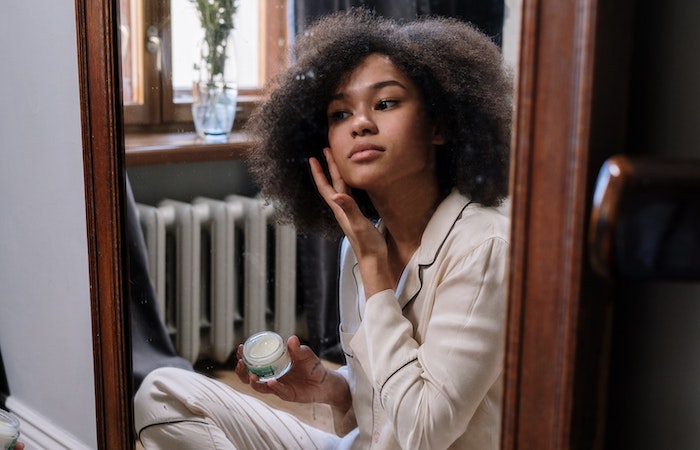 We hope you love the products we recommend! Just so you know, Trendy Mami may collect a share of sales or other compensation from the links on this page.
As we get older, it becomes increasingly more important to use anti aging skin care. Thankfully, there are brands like City Beauty to help us. This luxury skin care line is made specifically to address all our beauty concerns, like fine lines, wrinkles, and dryness. Plus, they never use parabens, sulfates, phthalates, or mineral oil. As a result of using their products, you'll feel healthier, younger, and more beautiful with each coming year.
Although they have an entire line of cleansers, body treatments, and makeup, we've picked out a few of our favorite products. It doesn't matter if you're looking for the best skin care for aging skin or the best sculpting cream. City Beauty has something to make you look and feel great! 
Even better, you can get City Beauty products 30% off from December 2nd-16th with the code TRENDYMAMI! After the 16th, you can get 15% off with the same code (no expiration date).
6 Amazing Anti-Aging Skin Care Products by City Beauty
1. City Lips
If you want a plumping, smoothing, and hydrating touch to your lips, look no further than the City Lips. With a non-drying formula, you'll get a long-lasting shine that feels just as good as it looks. That's because it's made with Hyaluronic acid spheres, which visibly plump and hydrate your skin. City Lips comes in several shimmer and opaque tones. But if you're just looking for a gloss, they also have a clear shine that works with any pair of lips!
2. City Lips Matte
The City Lips gloss is perfect for shine and hydration. But if you want some color, then add the City Lips Matte creme to your shopping list. It has the same plumping and hydrating ingredients as the normal City Lips but a velvety-matte color pigment. And unlike other lipsticks or creams, the jojoba oil and ylang-ylang oil guarantee that your lips won't go dry. Available in three beautiful neutral shades that can be worn day or night.
3. Lid Lifting Treatment
The skin around your eyes is one of the biggest giveaways when it comes to age. However, City Beauty's Lid Lifting Treatment is designed to smooth and reduce fine lines and wrinkles on your eyelids. It's made with hawthorn and Arabian Jasmine extract (for elasticity) and quinoa seed extract (for nourishment). Together, they work like magic to give you healthier and younger-looking skin.
4. Multi-Action Sculpting Cream
As we age, skin is one of the first things that takes a hit. But with the Multi-Action Sculpting Cream, you can nourish your skin back to its youthful appearance. Just rub a little on your face morning and night, and you'll soon see firmer, tighter, and smoother skin. This cream is also great for the neck, which can also become saggy and loose over time.
5. InvisiCrepe Body Balm
It's not just your face that needs anti-aging skin care. The rest of your body can also use some TLC! InvisiCrepe Body Balm can be used anywhere on your body, like your chest, arms, and legs. The niacinamide gives the skin more elasticity while the lipid compounds add moisture and hydration. Ninety-five percent of people using the balm claimed their skin had a better texture in just four weeks!
6. Beyond Mascara
Most mascaras will give you length and fullness for a few hours. But Beyond Mascara works to give you beautiful lashes in the long run! It's infused with linden bud extract and biotin for volume. In fact, 86% of people said their lashers were more voluminous weeks later without the mascara! And it has keratin, which coats each hair to protect them from damage.
Start Your Anti-Aging Regimen!
City Beauty makes some of the best anti-aging skin care products out there. But don't just take our word for it! Give them a try and see for yourself! And remember, skincare isn't just about good creams and cleaners. You'll also want to invest in a good sun lotion and use makeup with SPF. For a step-by-step list of how to improve your skin, check out our recommended skincare routine. It's never too early to start taking care of your skin, so do so today, and your body will thank you later!