We hope you love the products we recommend! Just so you know, Trendy Mami may collect a share of sales or other compensations from the links on this page.
–
Whether you celebrate Christmas, Hanukkah, or just the start of the days getting longer again, the holiday season is a light in the dark for many of us. It's a time to spend with friends and family, enjoying delicious food and relaxing at home. Why not make it brighter with some festive holiday candles?
The holiday season is also a sensory explosion. From roasting chestnuts to cinnamon cookies and pine needles, there are countless scents that uplift our spirits. 
With smell being one of the most evocative senses, holiday candles are extremely popular. So if you're in the market for a few new scents to brighten up your home, we've got you covered!
6 Festive Holiday Candles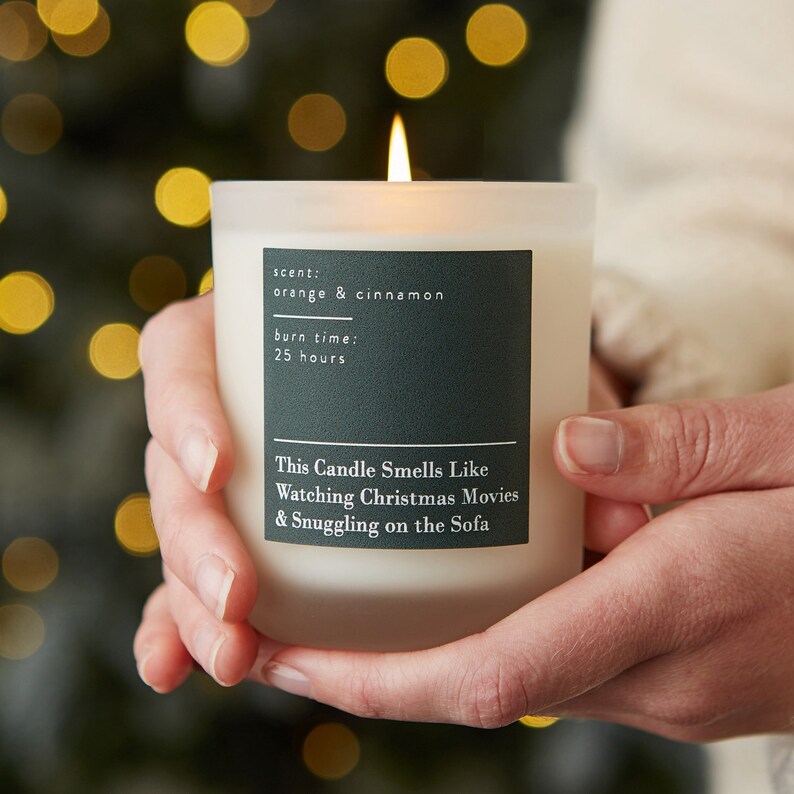 Can you think of anything cozier than Christmas movies and snuggles? This candle is designed to remind you of just that! Made with soy wax, this candle is suitable for vegans and burns for over 24 hours. This small company is one of the biggest candle sellers on Etsy, so you know you're going to be getting a winner. 
If all the rich and heavy scents have left you craving something refreshing, you'll love this Peppermint Bark candle from Joann. With cooling properties, it's the perfect holiday candle to light after cooking a big meal or in the morning after a long evening of festivities!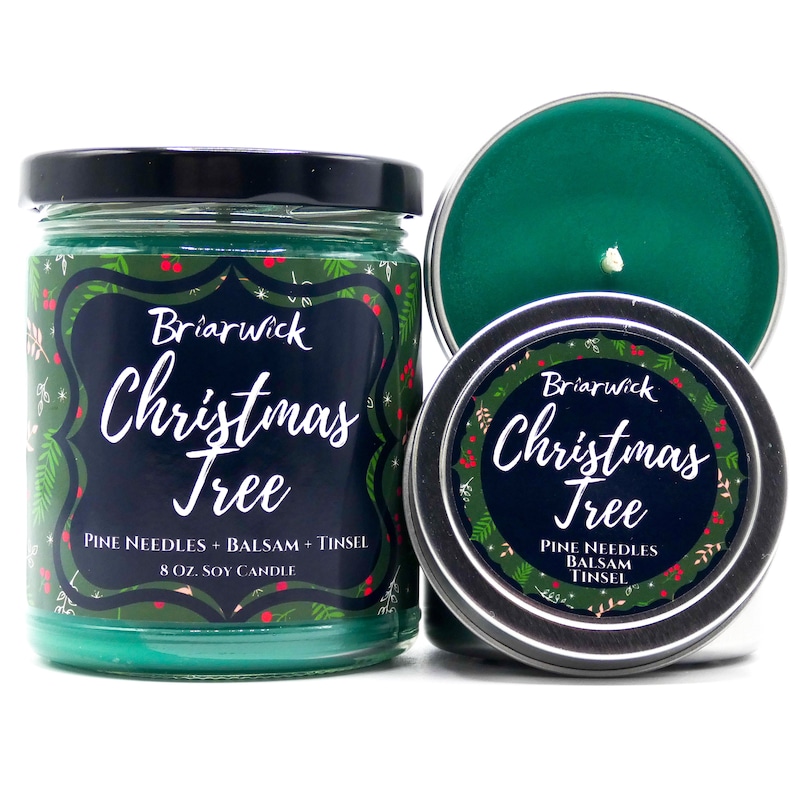 As fake Christmas trees have become more convenient and sophisticated, the tradition of going to pick out a real Christmas tree has somewhat fallen by the wayside. We get it – pine needles all over the floor for an entire month isn't a lot of fun. Fortunately, this Christmas Tree candle will give you the best thing about real Christmas trees–the smell–in a jar.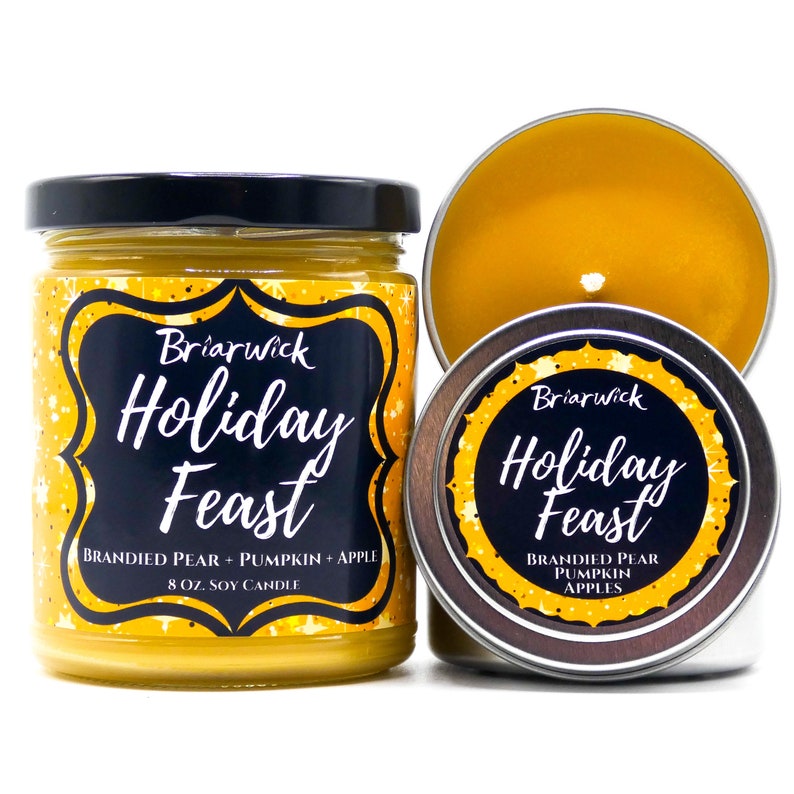 With scents including spiced apples, pumpkin spice, brandied pears, and maple bourbon, this candle can be burned from fall throughout the winter season. It gives you all the feel-good holiday feels, perfect for those dark evenings when things feel a little bleak.
The only problem? It will probably make you hungry! So, here are 5 of our favorite holiday food ideas – you can thank us later.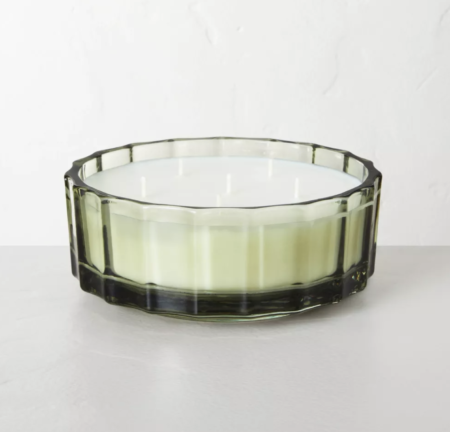 While the main purpose of most candles is to fill our homes with beautiful scents, they can also add to your decor. This Fluted Glass Jar Candle adds a classy and retro flair to any room while emitting the scent of cypress, bergamot, juniper, and pine.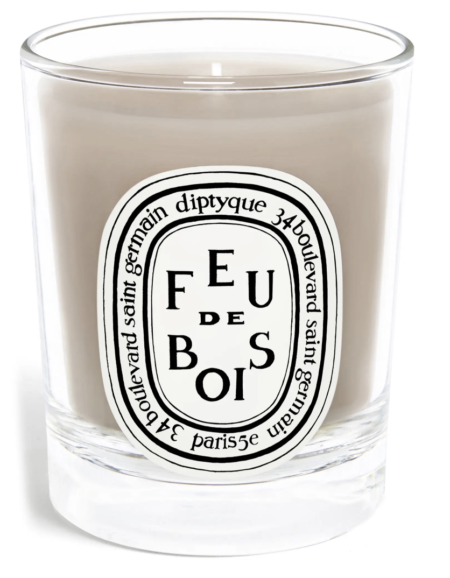 Another beautifully high-end festive holiday candle, we love this Feu de Bois/Wood Fire Candle. This brand is known for its strong and intoxicating scents, and this candle is another one to add to the list. This candle is so beautiful, you'll want to sit down and watch the flames flicker, just to be around the smell a little longer!
Make Your Room Merry and Bright
Great holiday candles should last for at least 20 hours of burning and fill a room with a scent that helps you relax and unwind. Whether you've been out doing some early Christmas shopping (here are some ideas) or want to get into the holiday spirit as soon as possible, any of these festive holiday candles are sure to set the tone for a season that's merry and bright!