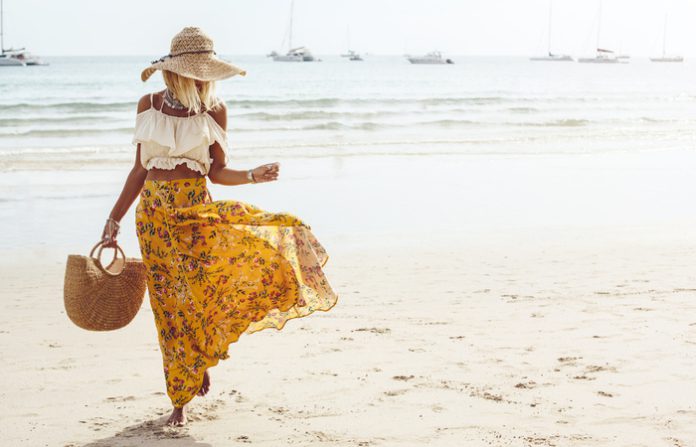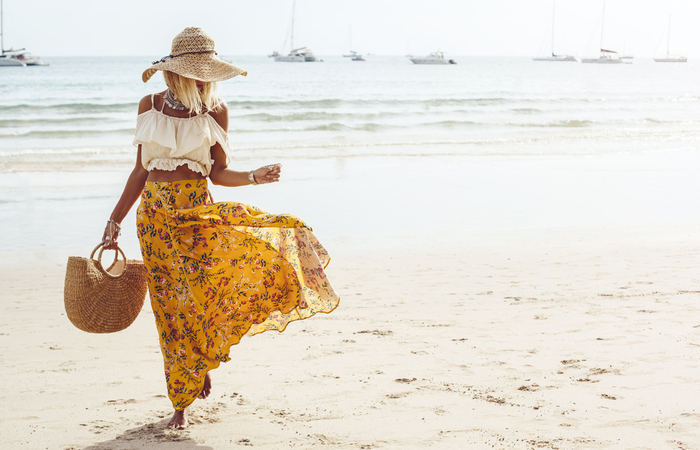 We hope you love the products we recommend! Just so you know, Trendy Mami may collect a share of sales or other compensation from the links on this page.
Hit the beach in style with these day-to-night beach outfits for summer 2021. From versatile one-piece swimsuits and mesh cover-ups to floppy sun hats and flowy sundresses, you'll be the most fashionable person on the beach this year.
The days are getting longer, and the weather is getting warmer – which means Summer is finally upon us! That means it's time to swap your winter boots for flip flops and your down parkers for string bikinis. Whether you're planning a vacation to a tropical island or simply hitting up the local neighborhood pool, you'll want to check out the latest beach outfits that are just as stylish as they are comfortable.
Best Beach Outfits for Summer 2021
1. See Through CoverUps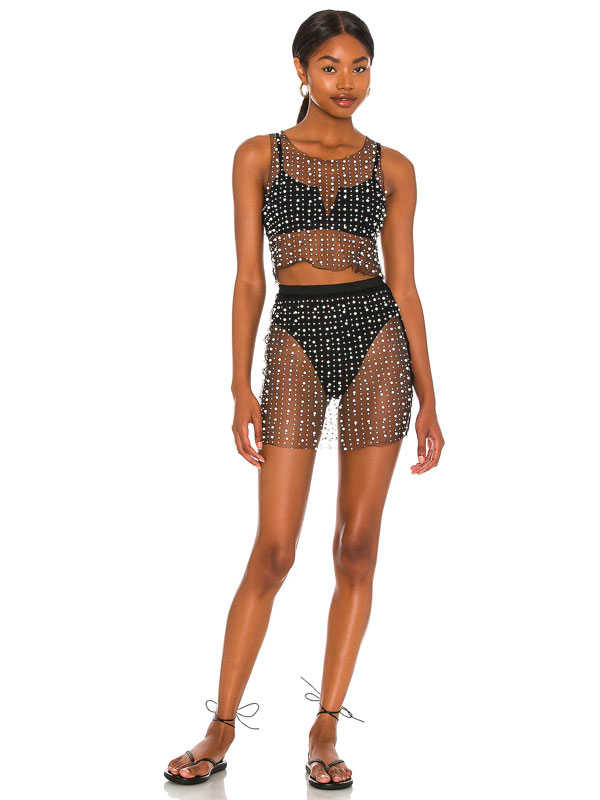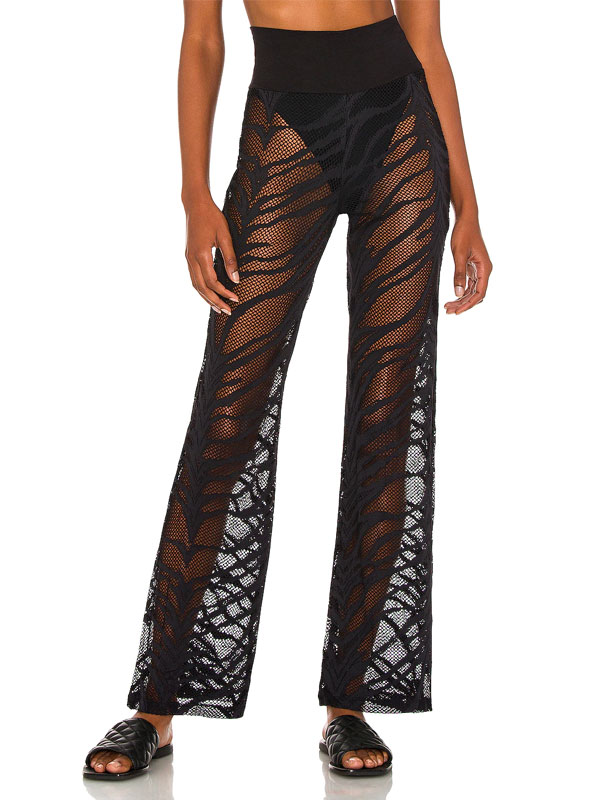 Turn heads at the beach or by the pool when you rock these ultra-stylish beach cover-ups by Beach Bunny. This two-piece top and skirt set has acrylic pearl and crystal embellishments that will pair nicely with any type of bikini or swimsuit. If the wind starts to pick up, then slip on these flared cover-up pants instead. They have an elastic waistband and eye-catching tiger print design that will accentuate your legs and your sun-kissed booty!
2. One-Piece Swimsuit That you can wear as a Top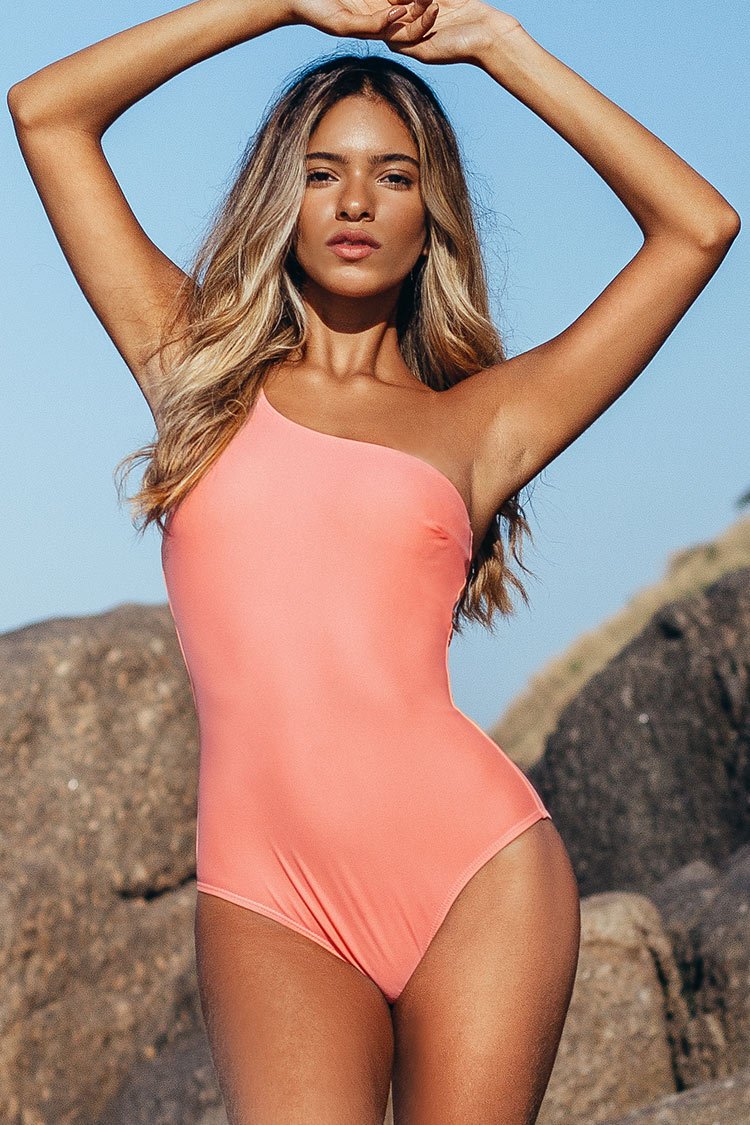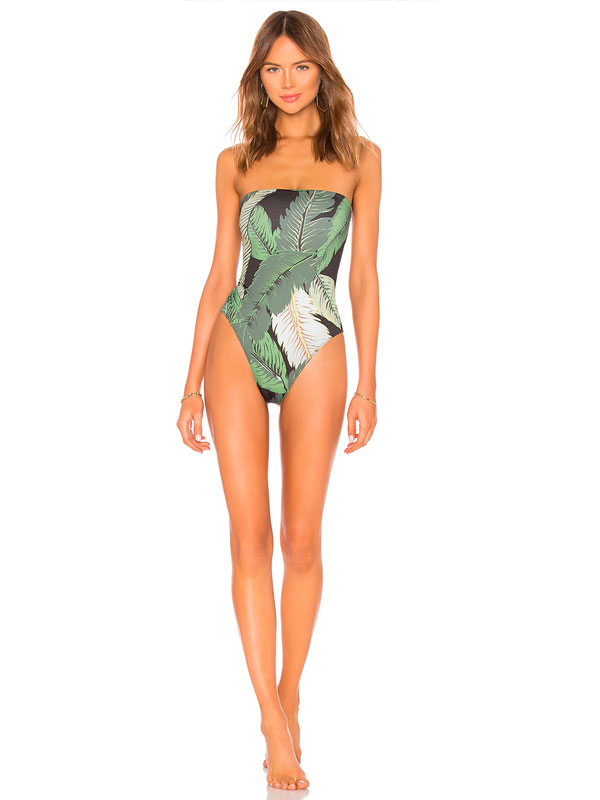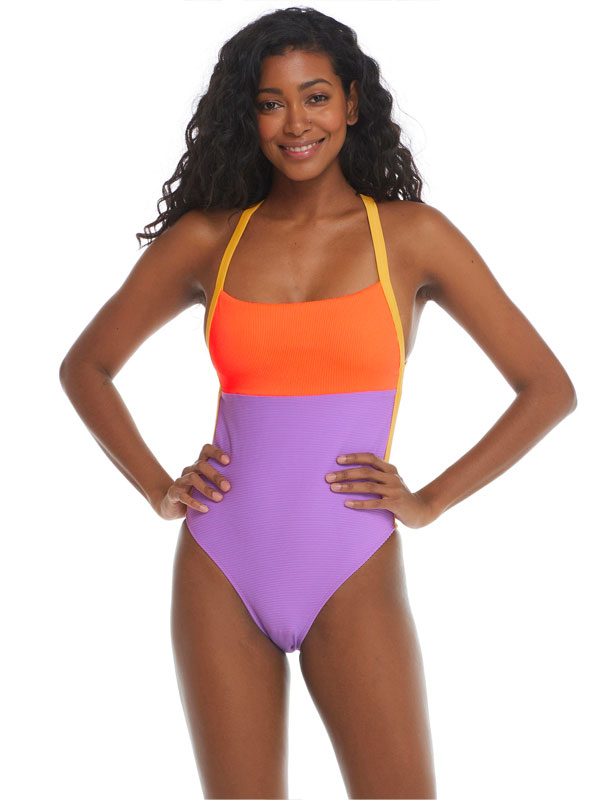 Head straight from the beach to lunch or happy hour with these versatile one-piece swimsuits. They can double as a stylish top or bodysuit, so you won't have to worry about changing before you head into town for the night. 
Cupshe's peachy pink swimsuit has a one-shoulder design that'll look great with a pair of white pants or cut-off jean shorts. Or try this strapless floral number by Beach Riot or this color-blocked neon one-piece by Body Glove, available also in many other patterns and colors. Slip on a pair of black shorts and flats, and no one will ever be able to tell that you're actually wearing a swimsuit! 
3. Beachy Shirts and Skirts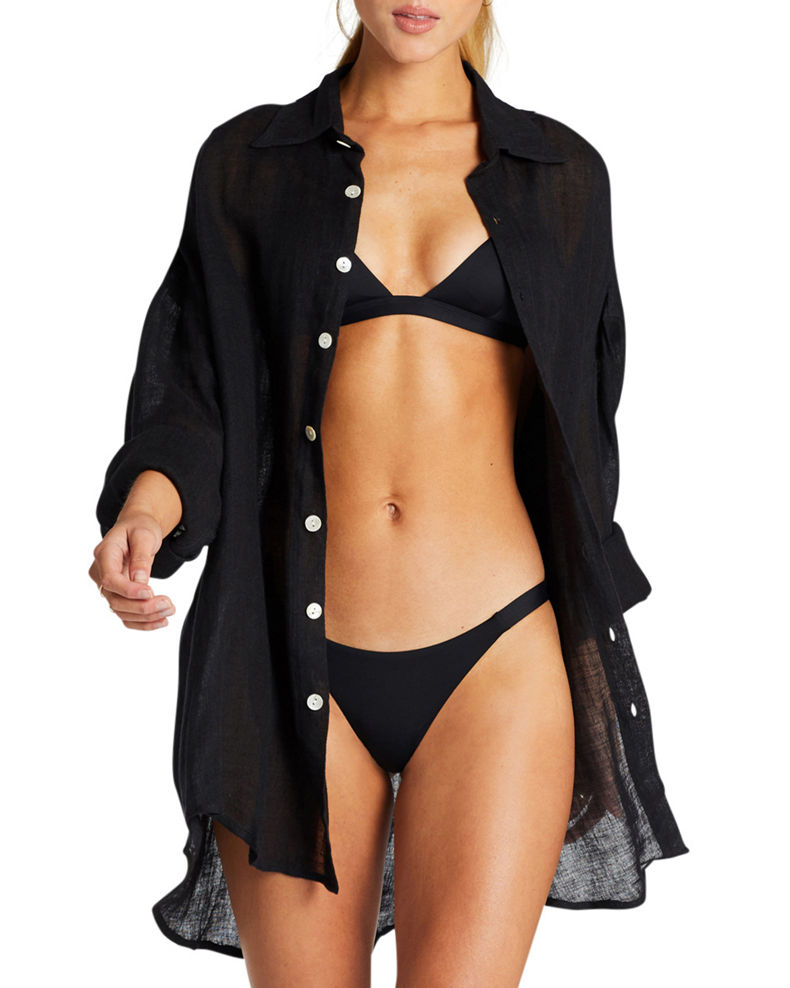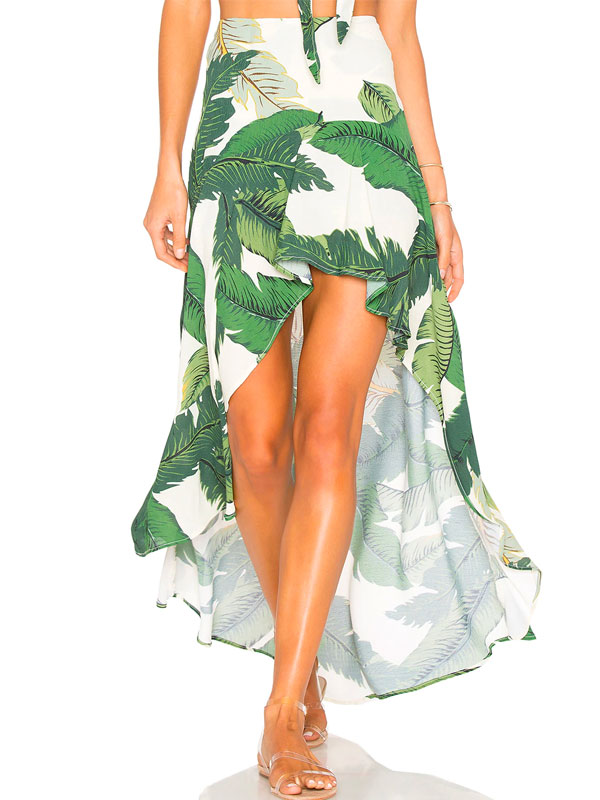 These must-have cover-ups are essential for your vacation beach outfits for summer 2021 list. They work double duty and can be worn over your swimsuit or as separate pieces for going out to dinner to shopping. We love this oversized black top by Vitamin A because it has a relaxed fit and roll-up sleeves that give off that casual weekender vibe. Tularosa has also released a button-up beach shirt that'll look great over your bikini or over a white tank.
For your bottom half, we recommend purchasing this adorable palm print beach skirt from Beach Riot. The asymmetrical hem adds a touch of class whether you're lounging by the pool or grabbing a Pina Colada at the bar.
4. Wide Leg Beach Pants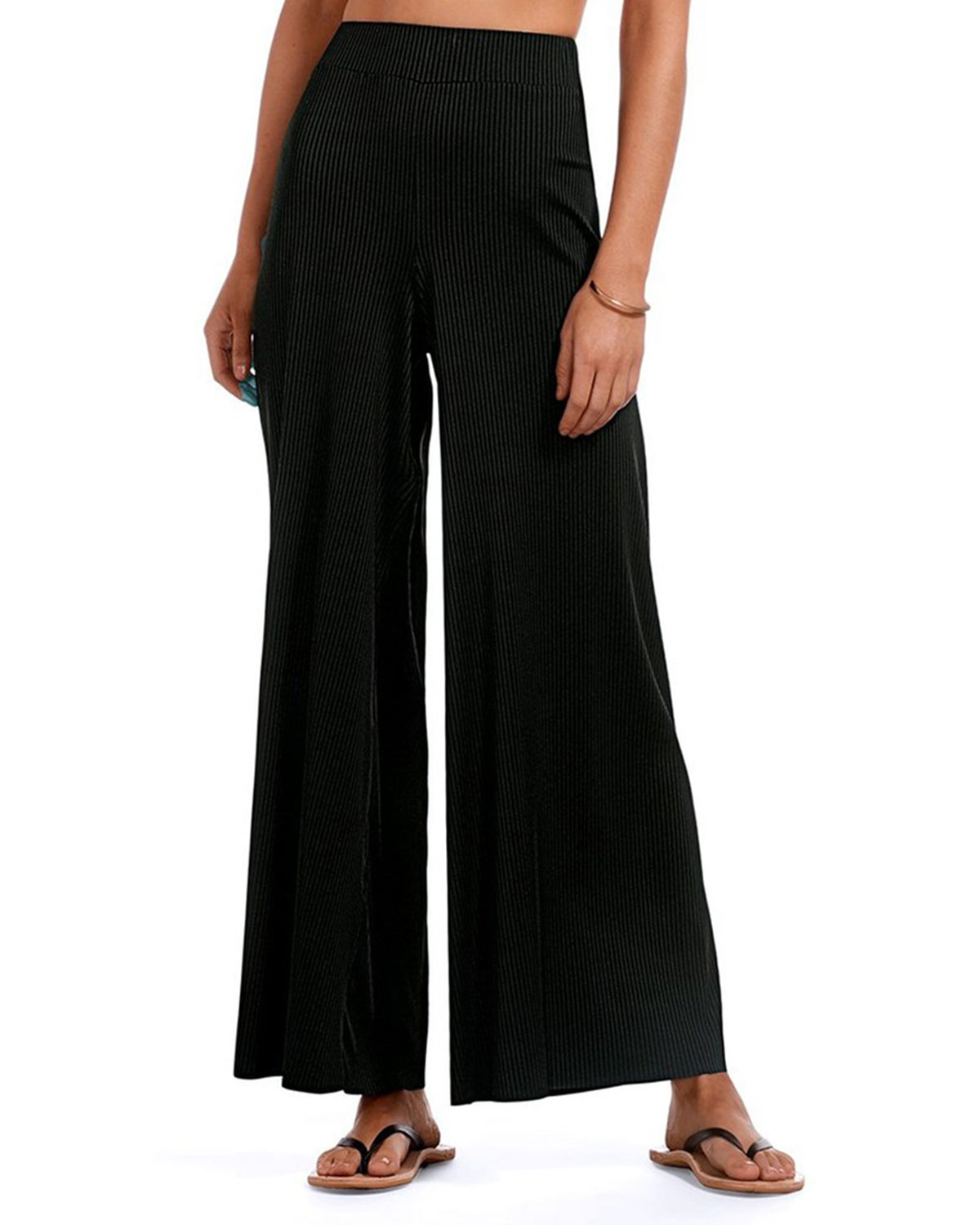 Although shorts are usually are go-to for beach wear, we can't help be fall head over heels for these wide-leg beach pants. These ribbed-knit flares from Vitamin A are also at the top of our list for cute beach outfits as they're stretchy and easy to match with a variety of tops and jackets.
5. Beach Dresses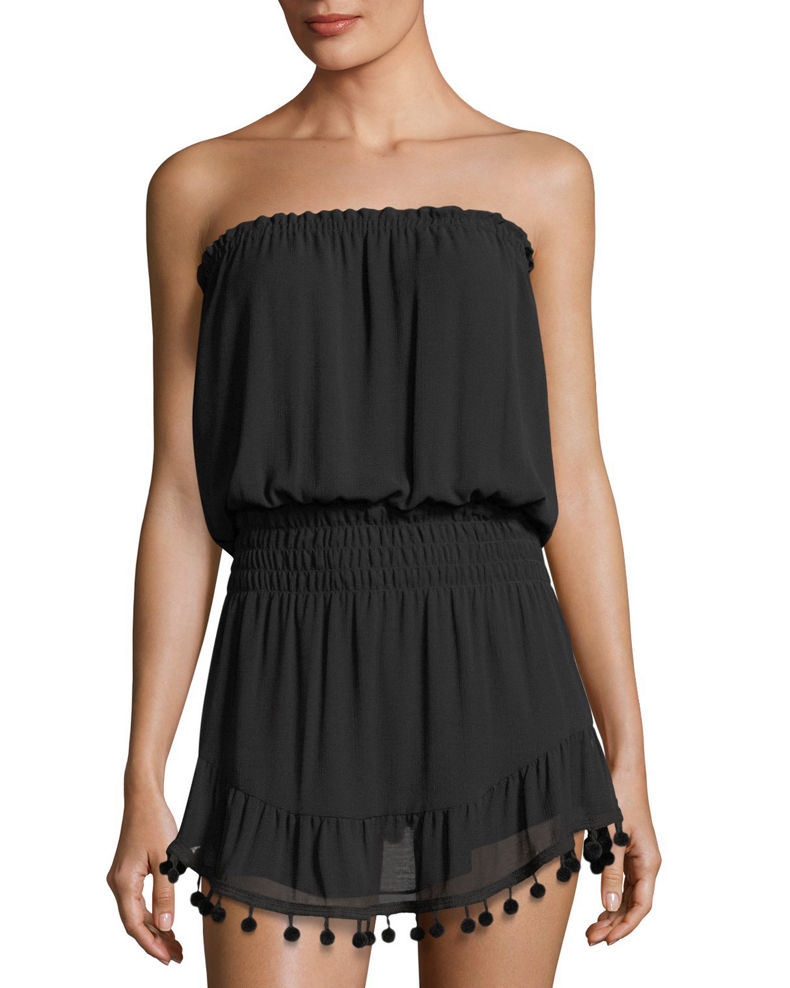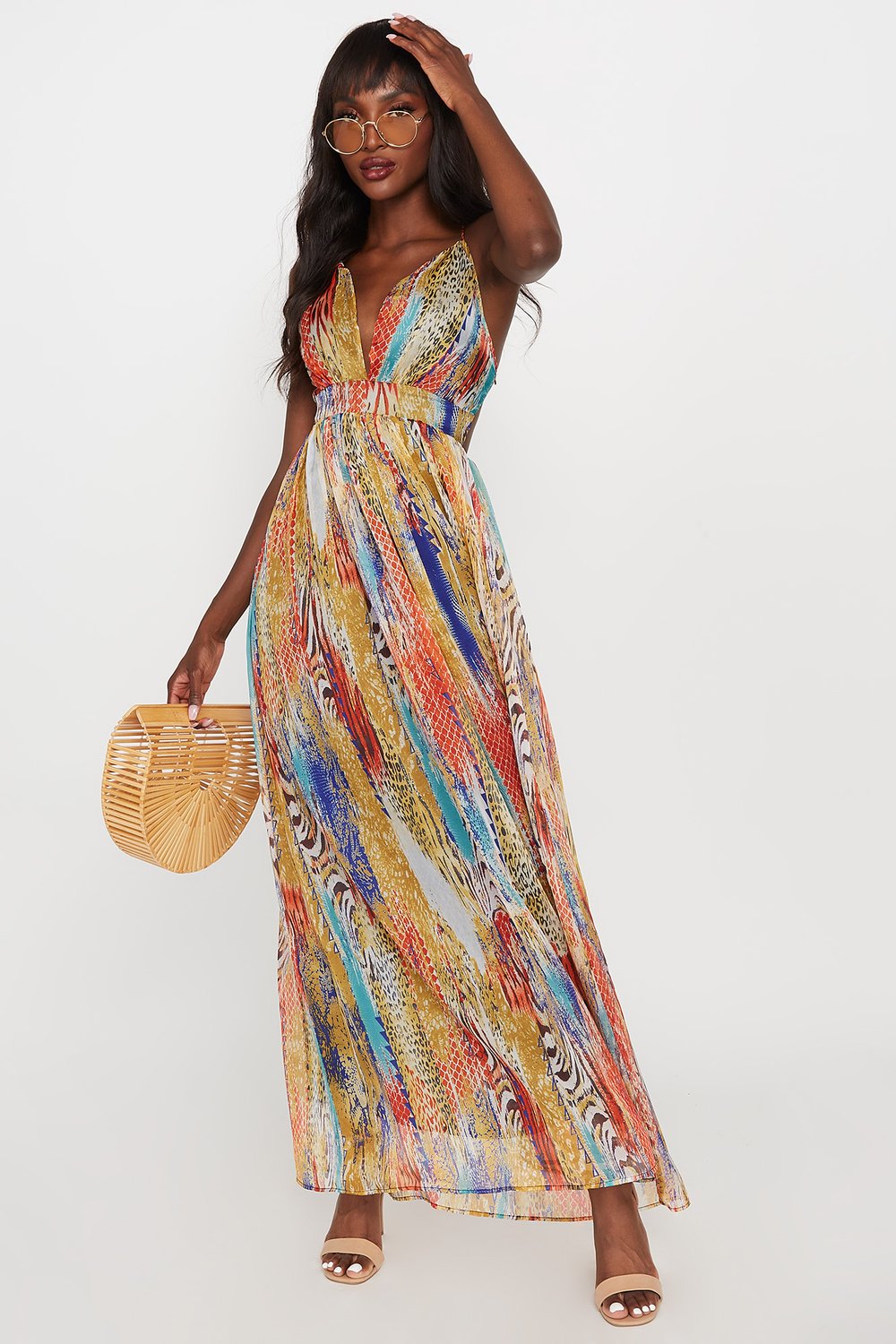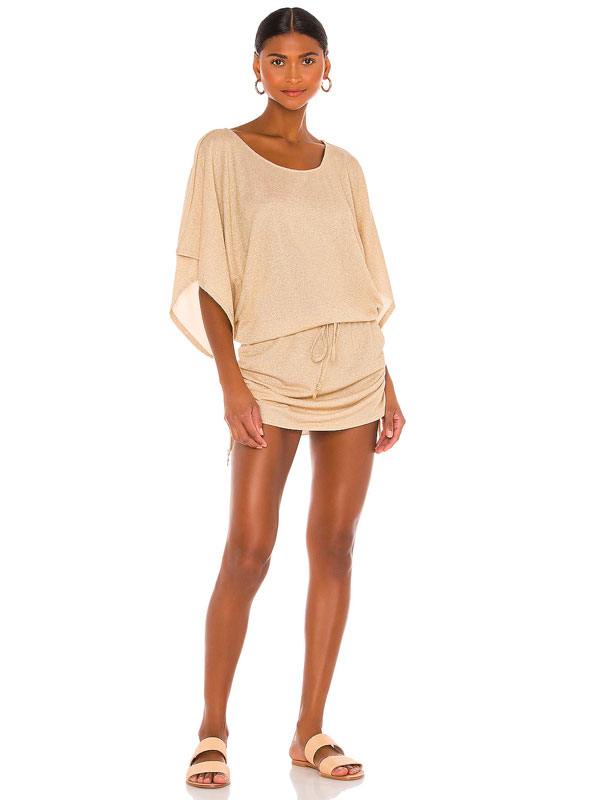 Our Beach outfits for summer 2021 list would not be complete without a couple of fun and flirty beach dresses. This slip-on strapless number is perfect for throwing on over your swimsuit (how cute are those little pom-poms on the hem?).  We also love this colorful plunge sundress from Charlotte Russe because the maxi length is perfect for a nice evening out on the town. Finally, you can't go wrong with a sexy golden beach dress like the Cosita Buena Dress from Luli Fama.
6. Practical and Cute Beach Bag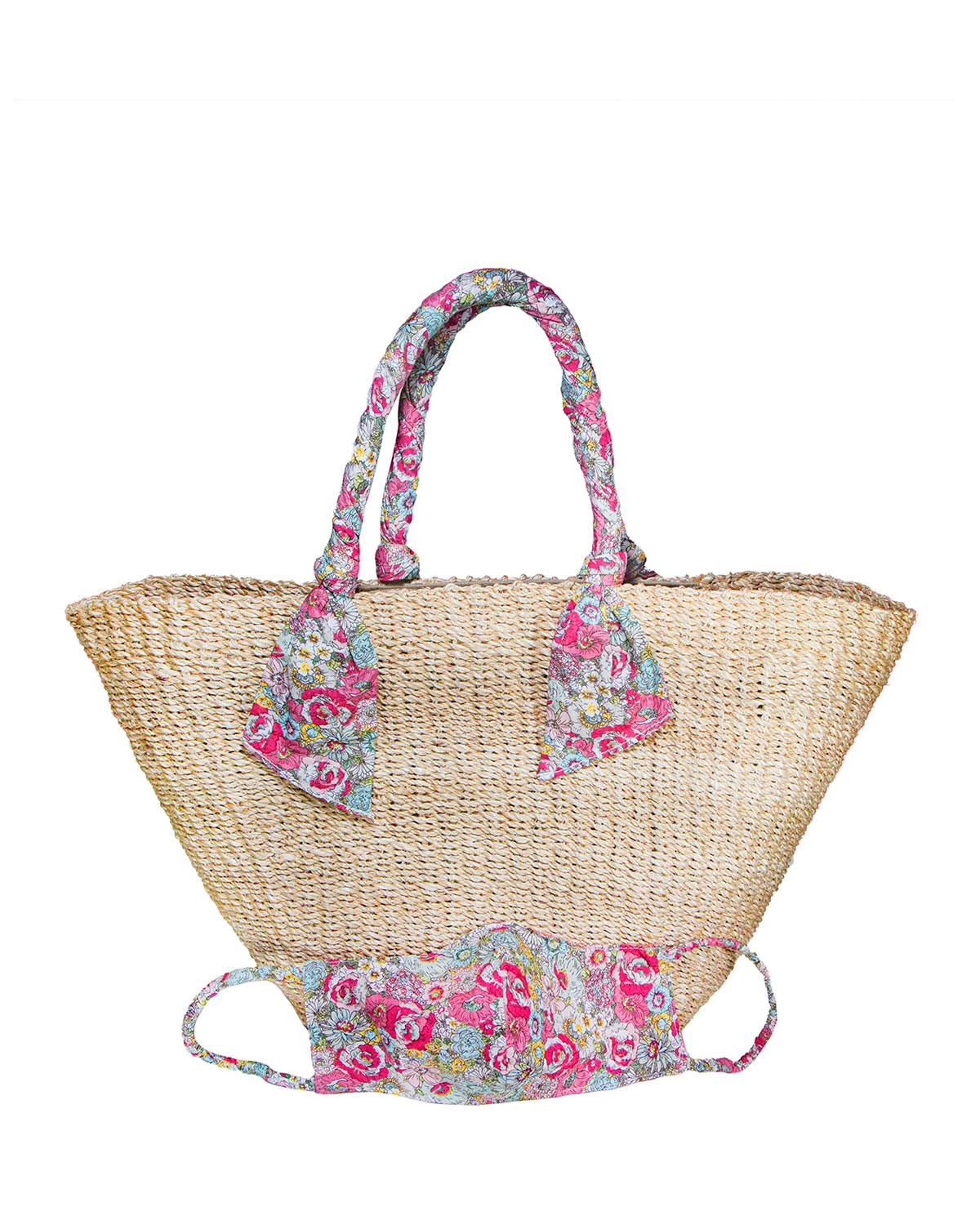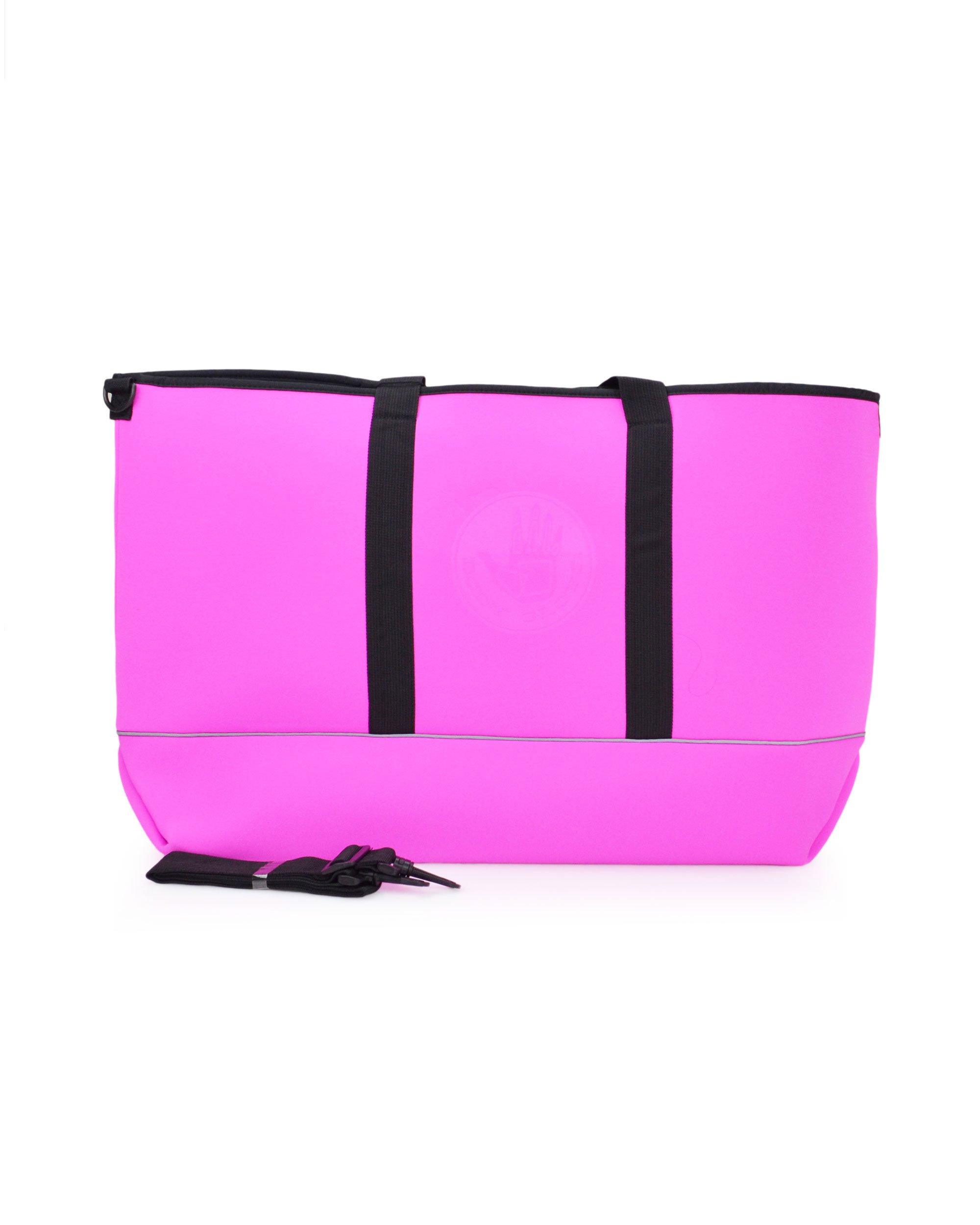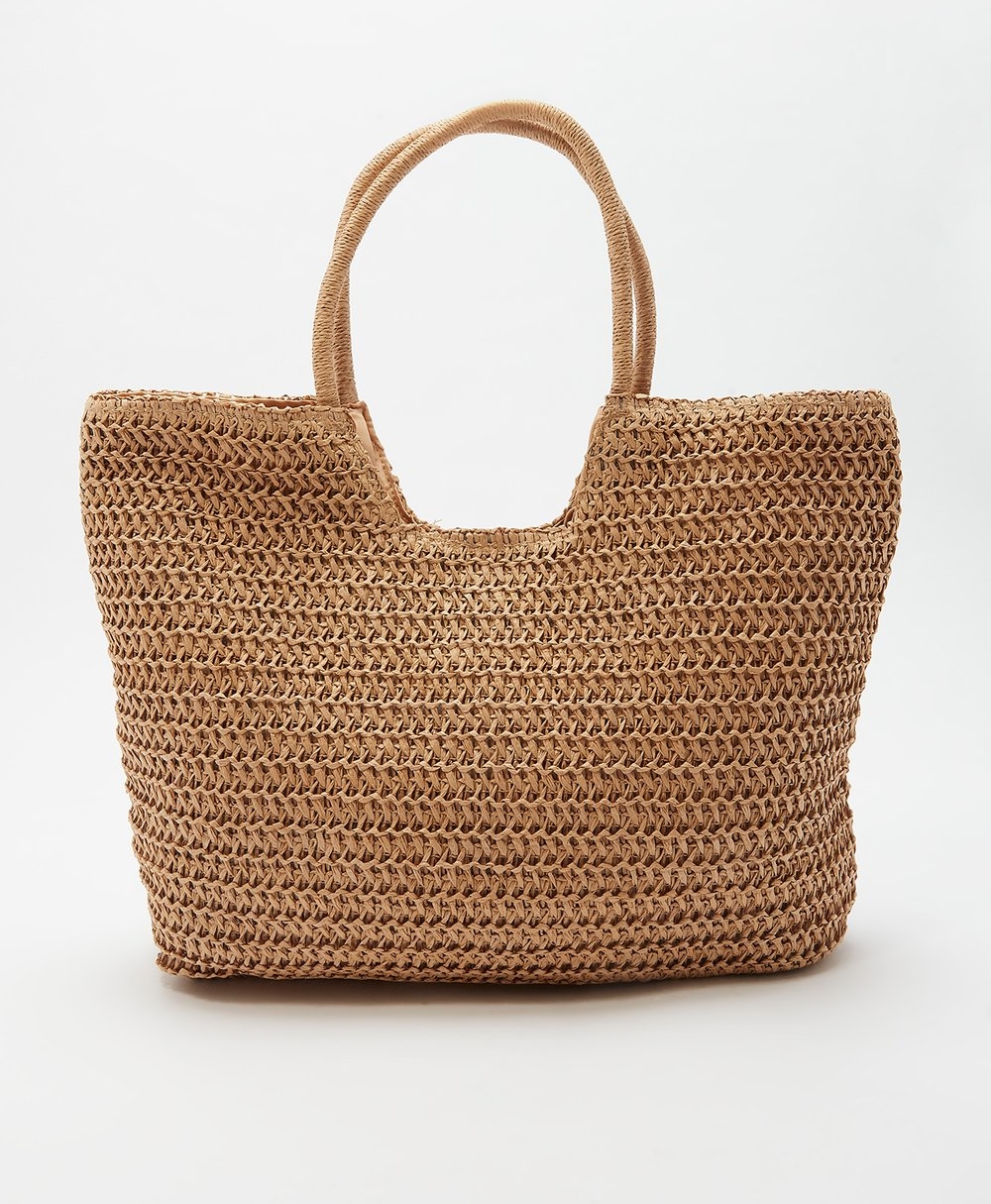 The right accessories can make or break your summer outfits, so it's important that you have a beach tote to carry with you on vacation. Rafe makes this woven beach tote that's spacious to hold your wallet, phone, sunglasses, and even a book or two for ready by the pool (it also comes with a matching mask for traveling). We also love this neon fashion tote that'll add a pop of color with its vibrant pink fabric. If you're looking for something more classic, then you can't go wrong with this simple and affordable woven tote by Charlotte Russe.
7. Stylish Sun Hats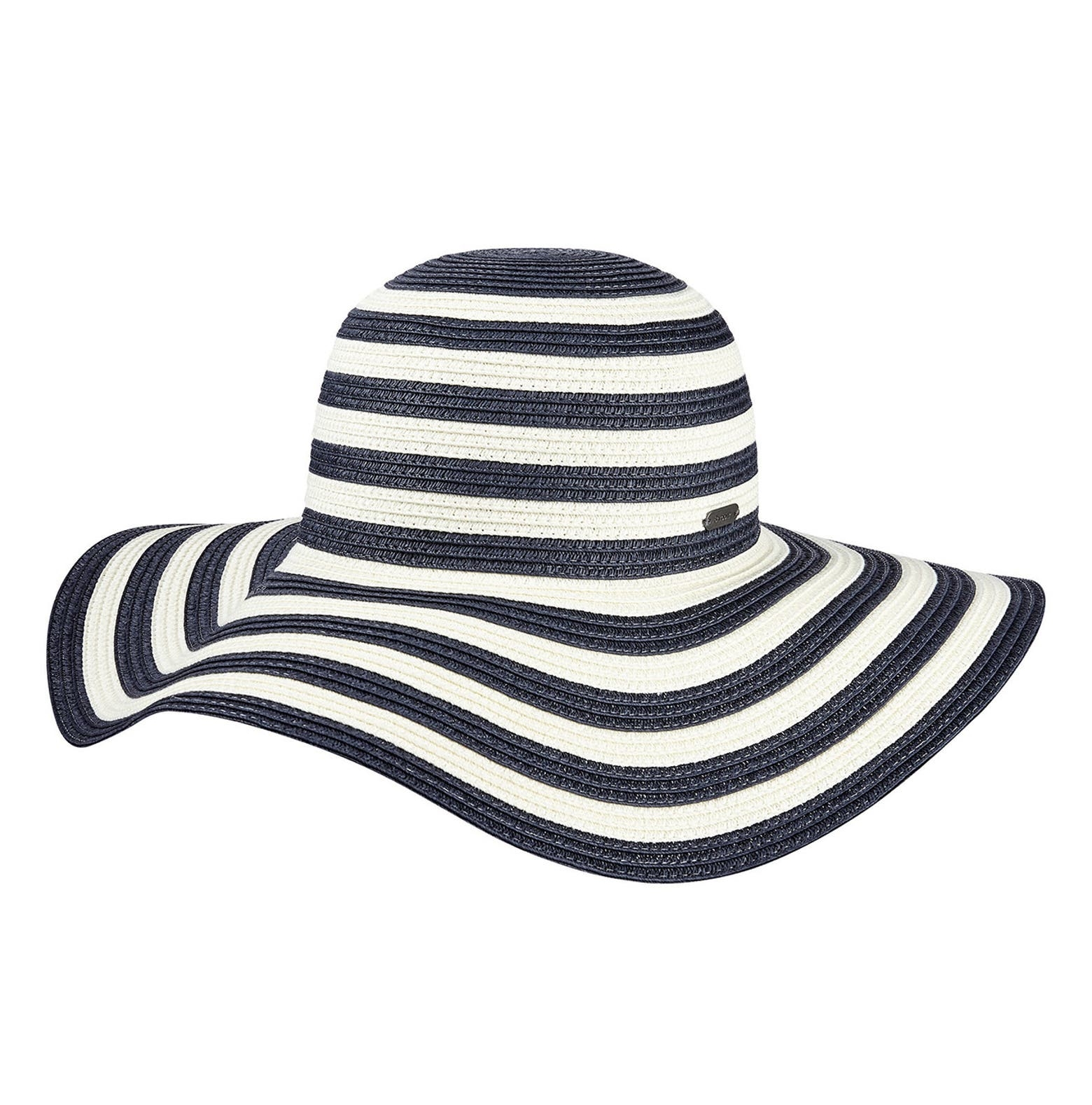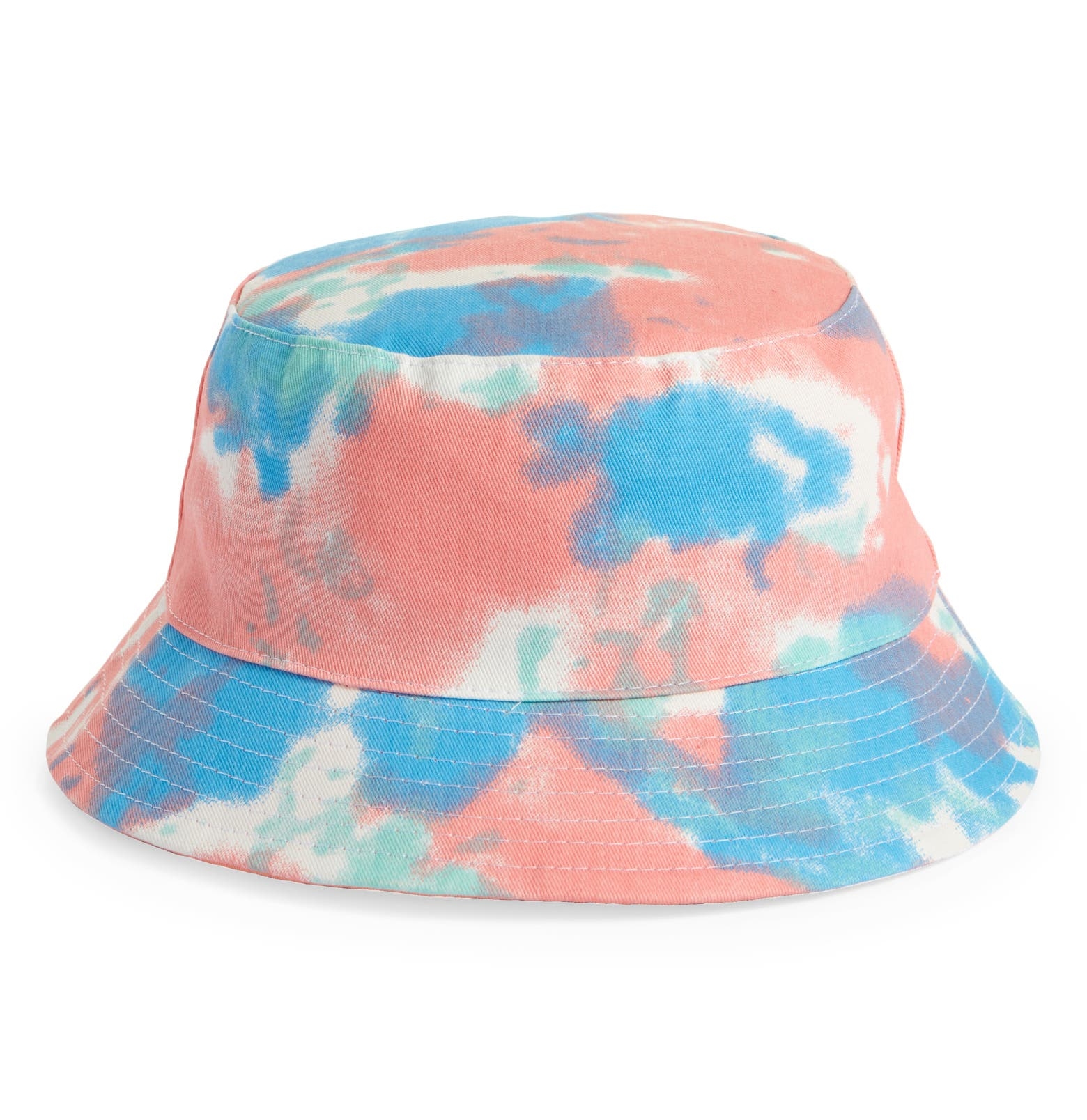 Protect your eyes and your skin from the beating sun with one of these fashionable sun hats. You'll be thankful that you brought this floppy, striped sun hat or colorful, tie-dye bucket hat with you to the beach when you're working on your tan or snapping selfies to send to your friends.
These adorable beach outfits for summer 2021 are just a few of the items you should have stocked in your wardrobe. If you're looking for more summer outfit inspiration, check out our top clothing picks for hot weather or pick up one of these trendy dresses and rompers. And if you are one of the lucky ones who's traveling to a far-off destination for the summer, then don't forget to read our top travel tips for packing light!