We hope you love the products we recommend! Just so you know, Trendy Mami may collect a share of sales or other compensations from the links on this page.
–
Here at Trendy Mami, we're no strangers to the struggle many women experience when trying to find the right bra. Support and comfort are usually the top two things we all want in our undergarments, but can also often be difficult to find in one product. That's why we wanted to do this LIVELY bras review!
Find Comfort and Support with this LIVELY Bras Review
Our quest for the right bra is certainly the same as yours, and that's why we're excited to embark on this review journey with you in hopes that you can find the comfort you need! So, without further ado, here is what we think of LIVELY.
What is LIVELY?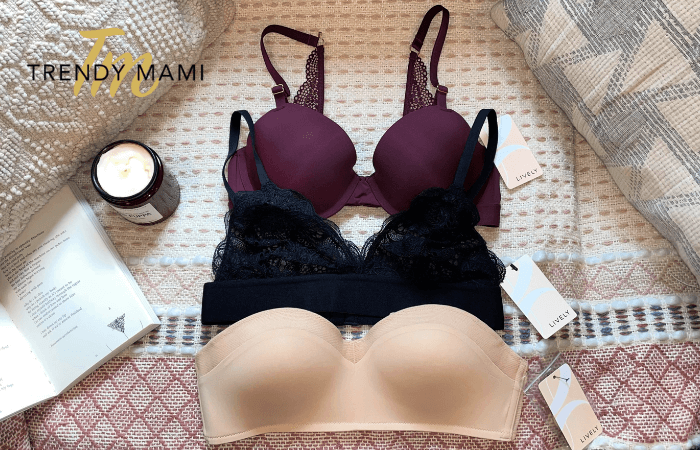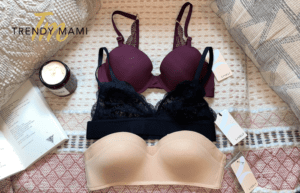 LIVELY isn't your typical bra company, and their "about us" page highlights that fact pretty thoroughly. We're most impressed with their mission to provide quality products and their drive to find fabrics that are both comfortable and sustainable. LIVELY has just about every undergarment apparel you could want, including maternity bras! You can even find fragrances, activewear, and loungewear on their site.
But more than that, LIVELY's pursuit to give women confidence in their appearance and their lives is refreshing. Their branded hashtag #livingLIVELY is a testament to the authenticity with which they like to conduct their business and how they wish to inspire others!
What We Like About LIVELY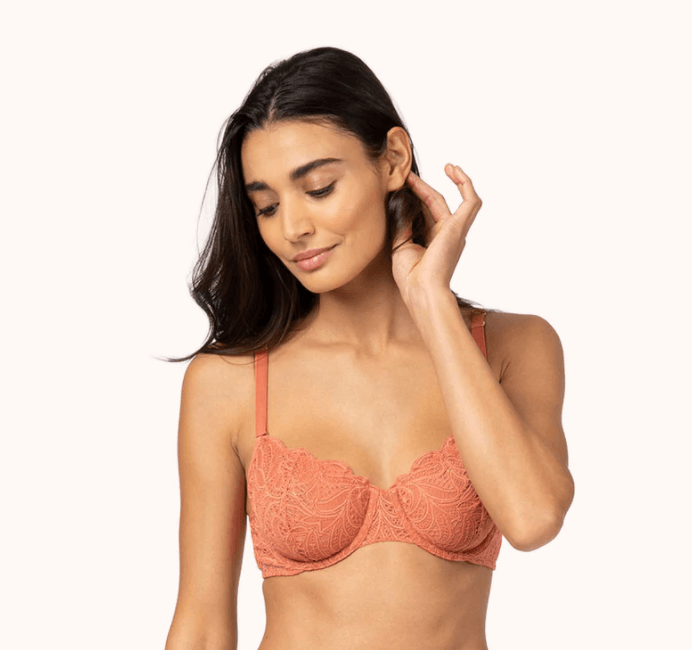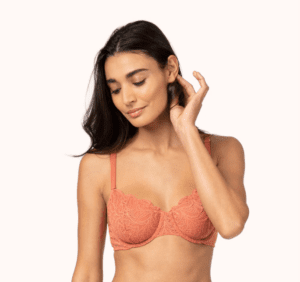 After our trial of the product, we find that we're not at all disappointed with the LIVELY products we picked out. In all, the packaging is beautiful, and the U.S. shipping is timely. We like that when you spend $50 or more, you also get free shipping—which can be extremely beneficial when buying more than one product.
Their products aren't the usual nude and black-only selections, either. They're lacy, delicate, and fashionable. We also like that there are color options and that they also come in many sizes! Here is their fit guide breakdown by bra type:
Bralette – XS (30A-B, 32A-B), S (32C-D, 34A-B), M (32DD, 34C-DD, 36A-B), L (36C-DD, 38A-D)
Busty Bralette – Size 1: 30DD-30DDD, 32D-DDD, Size 2: 34D-DDD, 36D-DD, Size 3: 36DDD, 38D-DDD, 40D-DD
No wire – 32A-DDD, 34A-DDD, 36A-DDD, 38B-DD
T-shirt bra – 32A-DDD, 34A-DDD, 36A-DDD, 38B-DD
Push-up – 32A-DDD, 34A-DDD, 36A-DDD, 38B-DD
Strapless –  32A-DDD, 34A-DDD, 36A-DDD, 38B-DD
Unlined – 32A-DDD, 34A-DDD, 36A-DDD, 38B-DD
Additionally, you can expect these bras to be true to size. Which is amazing, because nobody likes having to figure out their size in different brands.
Our LIVELY Bras Review 
We were asked to review three different styles from LIVELY, all of which we detail below!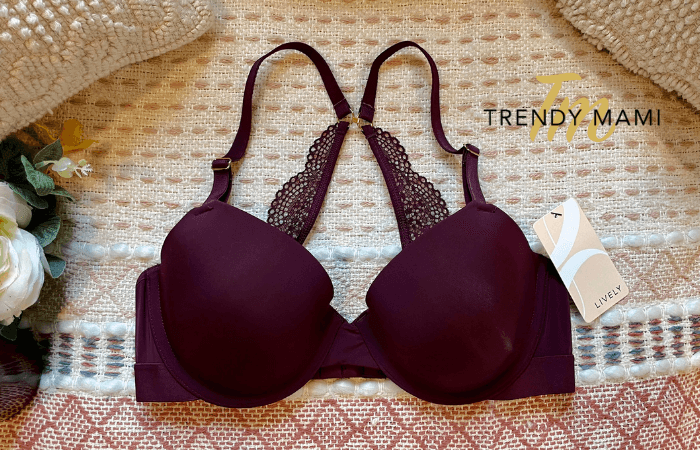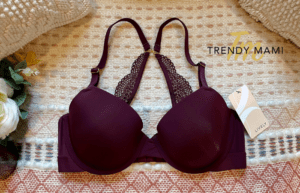 One thing we notice about this t-shirt bra is the way it feels comfortable enough for all-day wear. You can find the LIVELY t-shirt bra in six different colors which means endless options. The straps can also be changed into a racerback style, which is great for customizing based on shirt style! We also like that, unlike other bras, the straps are adjustable on the front. This is especially convenient for those less flexible, or for people who need to adjust quickly.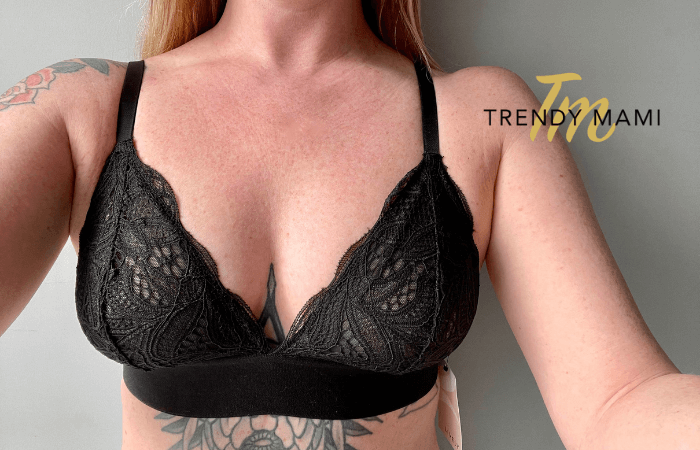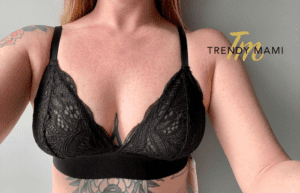 This long-lined bralette is cute, flirty, and comfortable! The wide elastic band doesn't press into the ribs and is great for all-day wear. Also, the backing of the material is mesh lace which minimizes irritation on your skin. Again, the long-lined lace bralette is true to size according to LIVELY's sizing chart.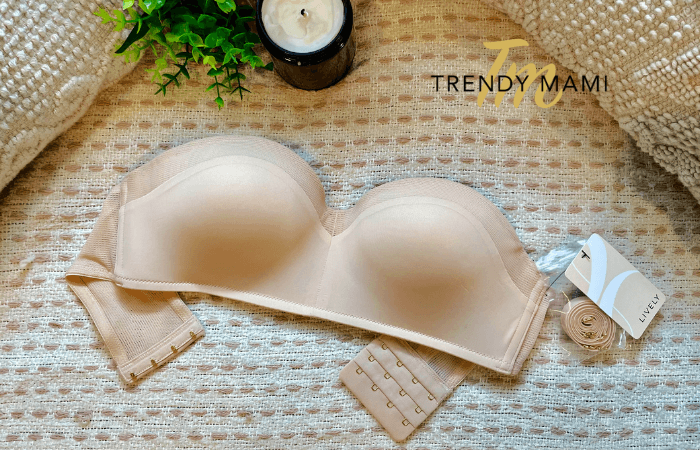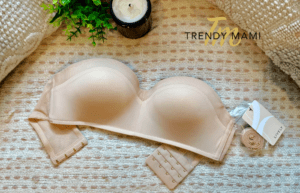 Very few people actually like wearing strapless bras, but sometimes it's essential. In those cases, it can be difficult to find a strapless that doesn't make you want to scream after only an hour.
What we like most about this wireless strapless is the way that the wide-band fabric allows for more comfort and support so it doesn't slip down or cut into the ribs. We also like that it comes with optional straps that can be secured in any way that an outfit calls for. However, nothing is 100 percent perfect, and we felt that this bra was just a little tight and small for its sizing promises. Our thoughts are that the number of clasps it has for the wide band makes it run small and should likely be sized up for comfort.
Is LIVELY Worth It?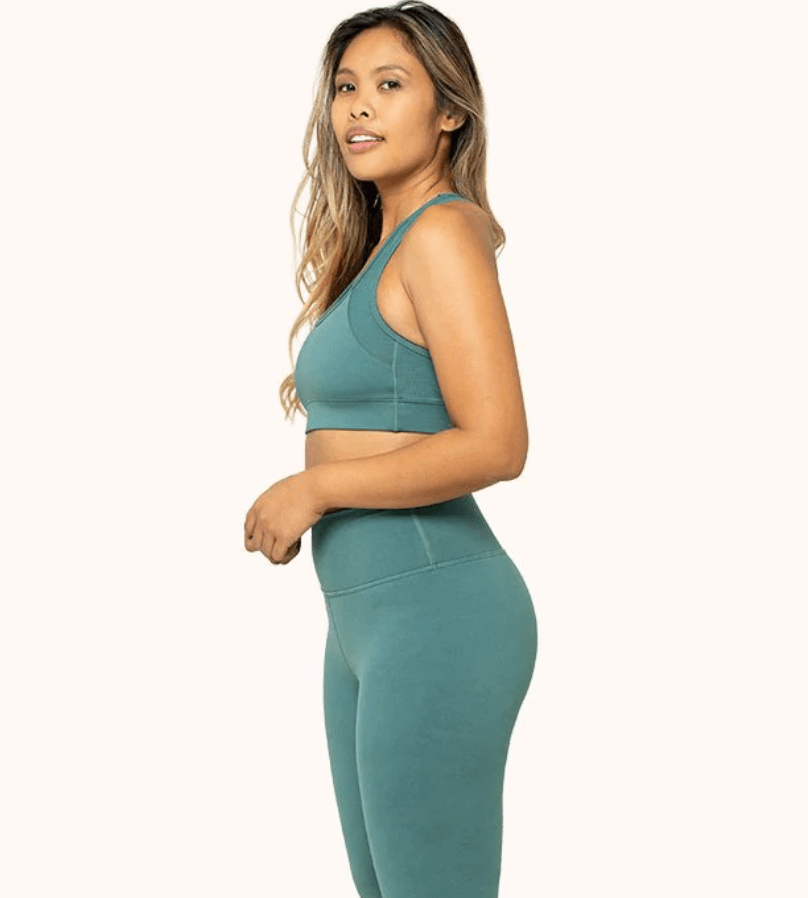 The question when it comes to almost any brand of bra is, "does it compare to other well-known brands?"
The bottom line of this LIVELY bras review is that these bras are comfortable and provide ample amounts of support without causing discomfort. We're impressed with the way LIVELY has created not only a wonderful product but also a movement for all women to live their best life!
More Fashion
We hope that you find our LIVELY bras review helpful, and now it's time for you to do your own research and shop LIVELY for yourself! We're positive that you'll find exactly what you're looking for whether it's maternity bras, underwear, or swimwear!
Now that you have your undergarments figured out, it's time to find something to put over it! Check out our articles on retro fashion and some accessories to pull it all together!