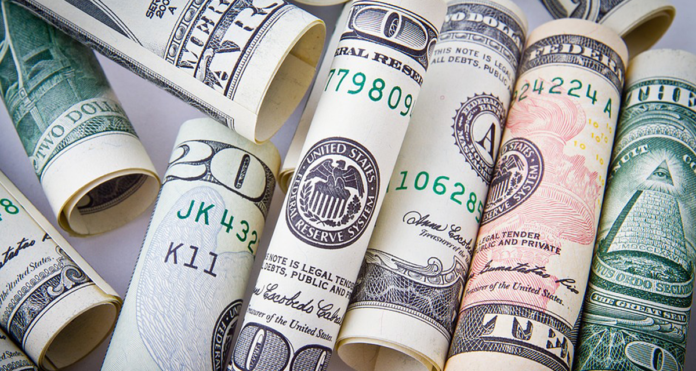 Looking an extra way to make money? You could get another job, but that might be too many hours for you to handle on top of your current one. Gosh, isn't there any way to make some more money without quitting your job or robbing a bank?
Glad you asked! Here are six easy ways you can earn extra money on the side.
Ridesharing
Remember when you wanted a night out but needed a DD? Lucky for you, the Uber app easily came to the rescue. So long as you have the right qualifications, becoming a driver is just easy when you sign up on Uber!
List Your Home or Guest room
Got an extra room in your apartment? Staying over at your boyfriend's house for the weekend? Or maybe you're out on business. Whatever the case, you can list your room or entire place on Airbnb for anyone with the app to shack up — Check here to see how much you could be making a month just by entering your zip code and the capacity.

Sell your clothes
Shoulder pads were never in style. But don't throw them out! If your Selena jacket looks relatively unused, then you can turn a profit off it. Check out www.poshmark.com for details.
…

Or buy some clothes

You won't get to keep the clothes (or any other things) you buy, but you will get to keep some money regardless. Become a secret shopper while you browse around stores and go on the shopping spree you always dreamed of! The best part? You get paid for it! Just try to not get too attached to that little black dress you're eyeing.

Food delivery
Think you're the only one who wants to eat out but doesn't want to leave their couch? Sign up to be a deliverer on Postmates to deliver food on your own terms. Just make sure not to steal a couple of fries from the bag.
Focus groups
Want to put your money where your mouth is? Here's your chance! If you like to talk or like having an opinion, then this one might be for you. And mom said talk is cheap *eye roll*
Saving up is hard, but getting a gig on the side shouldn't be. With these six tips you can help pay for all the little things without giving away too much time on your schedule.
Along all these amazing ways to make extra money, we would like to add just one last one which we think you will enjoy the most. Dog sitting! Yes, we said it, get paid to hangout with a dog. Check out Rover and sign up to become a dog sitter today!
Have any experience with any of the tips above? Leave a comment below!