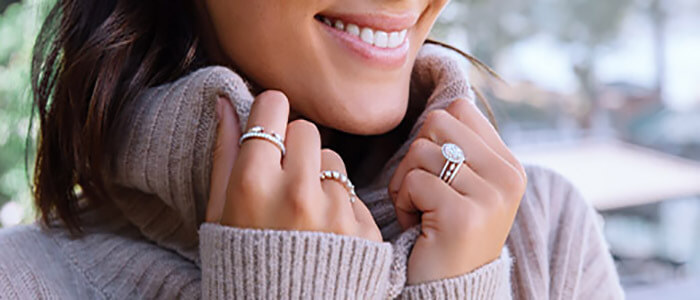 We hope you love the products we recommend! Just so you know, Trendy Mami may collect a share of sales or other compensation from the links on this page.
Who says being a June bride is the most romantic? At one time, it may have been the most popular wedding season, but not anymore. In fact, Fall engagement trends are increasing for a reason. People can't get enough of this magical season and everything it has to offer the lucky bride and groom to be!
Are you planning to give some surprise gifts to your special one in the engagement? Shop luxury gifts and find unique gift ideas at Neiman Marcus. Treat someone special with these exquisite luxury gifts for everyone.

Why a Fall Engagement?
Why get engaged during the Fall? The Autumn months encompass two very distinct themes: the macabre, moody Halloween theme, and the Fall leaves and pumpkin spice theme. Whichever one you fall into doesn't matter because there's a little of everything for everyone with them both.
If you're in the Halloween camp, then you'll find there are many romantic possibilities for Fall engagement trends. Gothic romance is most definitely a thing, and the engagement photography you can find on the internet proves it. Think red-wine, black, and navy blue color schemes with dramatic dresses and vintage antique rings.
Are you more in the pumpkin spice group? Perfect! Plan to take your soon-to-be-fiancée to the pumpkin patch for your proposal. Wear flannels, fun Fall hats, and don't forget that Fall nail colors are a must for "here's the ring" poses! Coincidentally, all of these engagement ideas are also perfect wedding themes for Fall!
Rings for Fall Engagement Trends
It's a given that love is the most important thing you need when it's time to propose. But second to that comes the engagement ring. So without further ado, here are some of the Fall engagement ring trends to keep in mind!
Rose Gold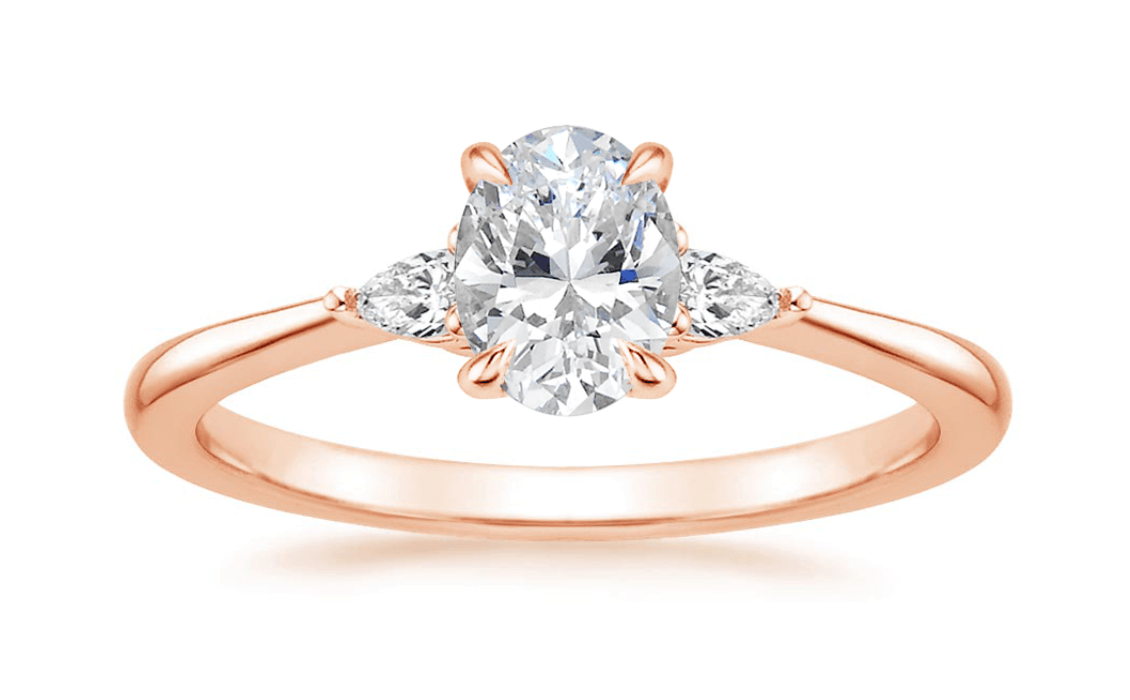 If Fall were a precious metal, we're convinced it would be rose gold. If you're planning to get engaged during the Fall, rose gold may be exactly what you're looking for.
Brilliant Earth has some of the most popular rose gold engagement rings, all picturesque and custom-made. We especially love the Aria diamond ring with pear-shaped diamonds accentuating the center cut. No one will be able to say no with this ring in the box!
Oval Center Cuts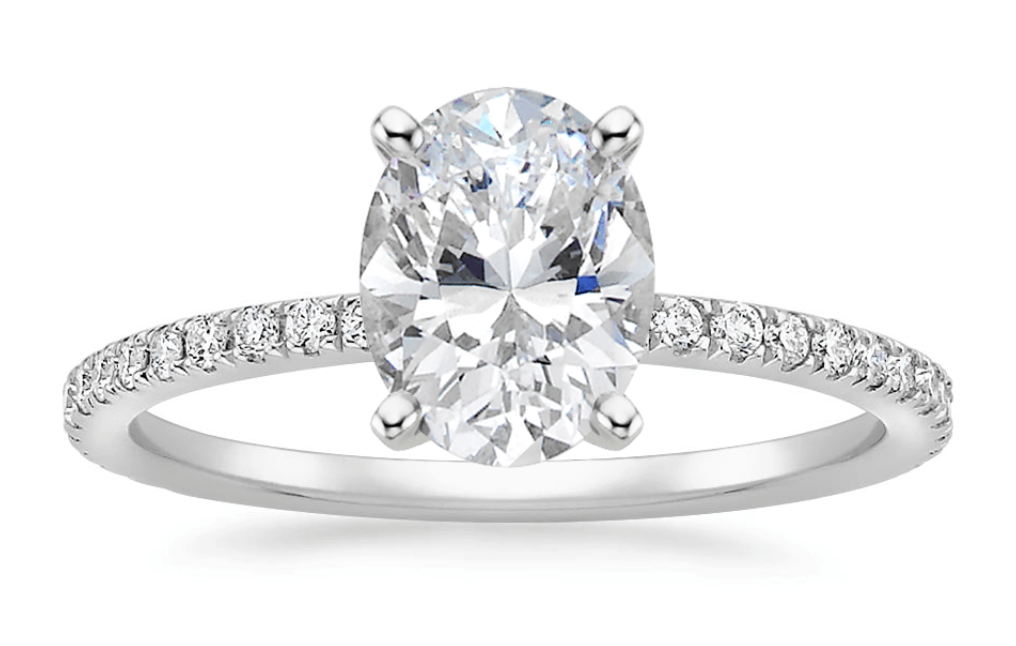 Remember when the princess cut was all anyone could talk about? While we still love that style of engagement ring, we're feeling a bit head over heels for oval center-cut rings.
This white gold Petite Shared Prong Ring has a gorgeous oval center with accented diamonds around the band. We love how the accents make the diamond in the center stand out!
~Advertisement~
Diamond Vines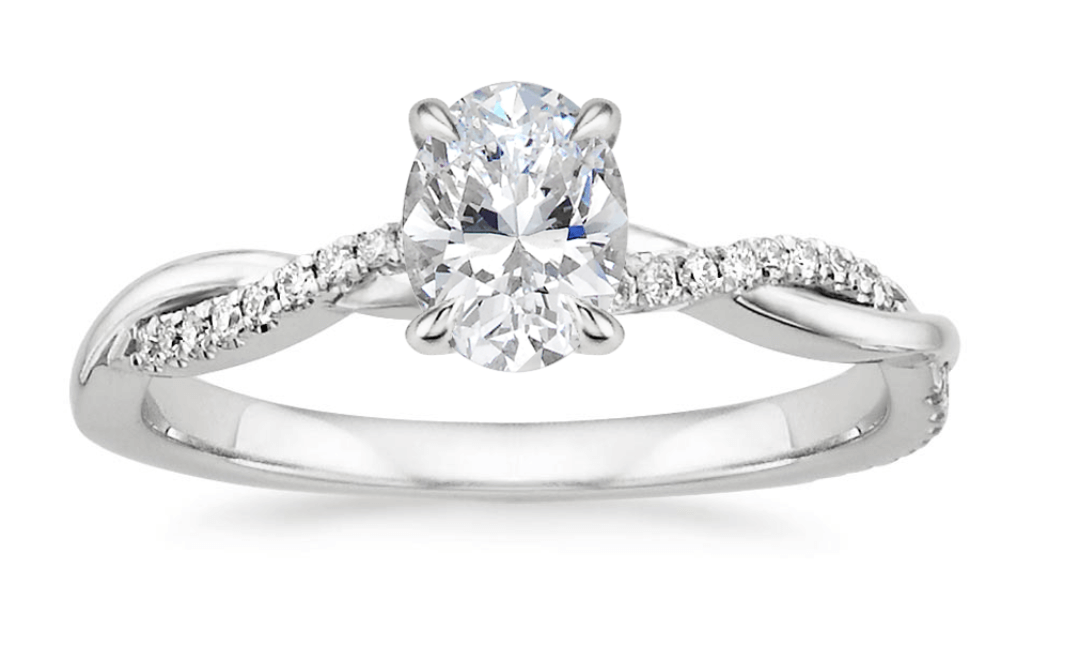 A simplistic band design is certainly something to desire. When there's less going on, the wedding band has room to shine. However, this season, engagement ring bands are standing out more.
This Diamond Vine Engagement Ring gives us highly romantic vibes. The bands criss-cross around the center cut, nicely accentuating its shape. We also like the way the two bands differ in style (plain vs. diamond-studded) and complement each other.
Princess Cut
This gorgeous ring from the Adrianna Papell collection showcases a 1/3-carat princess-cut diamond at the center, haloed by brilliant round diamonds and set in 14K white gold.
Fanciful Designs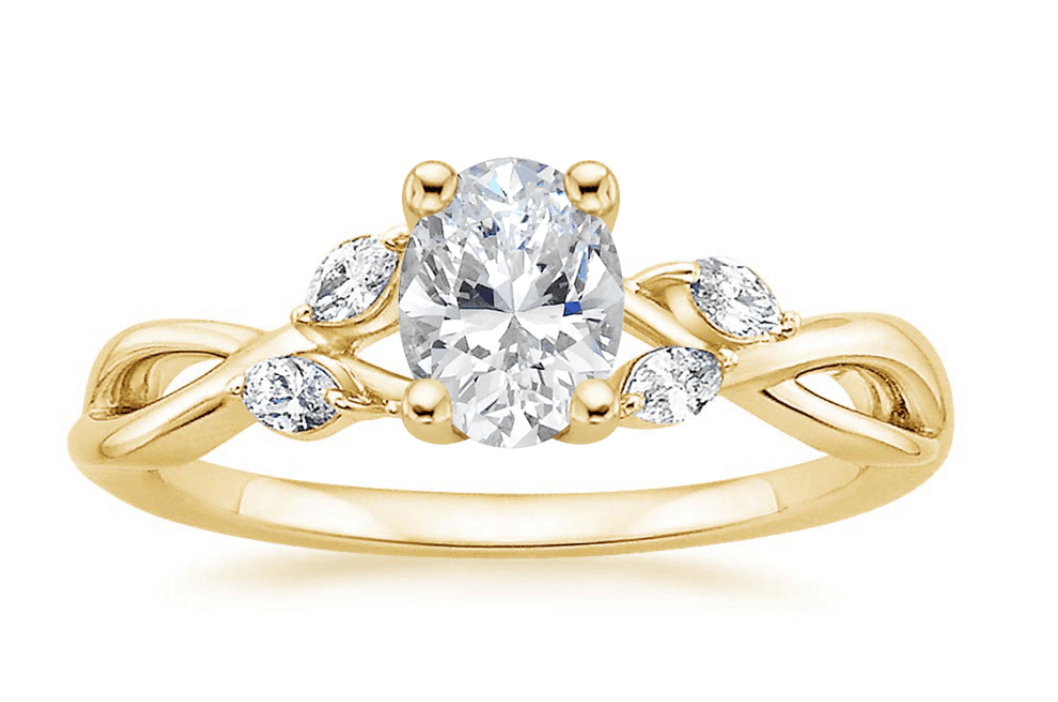 Some people like to carefully pick out jewelry that showcases who are they are. Engagement rings are no exception!
This fanciful, Willow Diamond Ring in yellow gold is the perfect engagement ring for someone who likes whimsical and unique jewelry. The diamond studs on the side of the twined band give the illusion of leaves on a vine, making it a nature-inspired piece.
~Advertisement~
More Wedding Advice
No matter what season you choose to get engaged in, we know that it will be the best day of your life! However, we hope these Fall engagement trends may help persuade you to decide on an Autumn proposal, and maybe even a Fall wedding.
When you shop at Brilliant Earth you get much more than just gorgeous designs. They boast conflict-free materials, custom designs, and responsible service. You can find bridal sets, engagement rings, and even men's wedding bands that are ethically sourced and guilt-free.