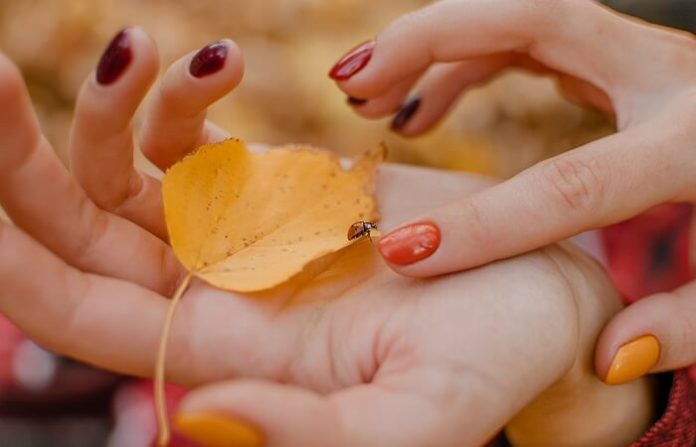 We hope you love the products we recommend! Just so you know, Trendy Mami may collect a share of sales or other compensation from the links on this page.
If you're anything like us, you're frantically scrolling through your Pinterest dashboard looking for your next fall mani color or even the best fall nails designs! Below, are the trending fall nail colors and ideas for fall nails that you won't want to miss.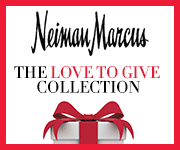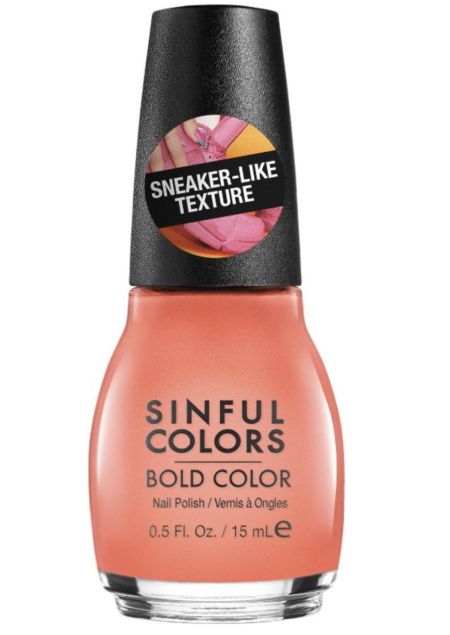 Whether the fall season reminds you of changing leaves, jack-o'-lanterns, apple picking, or all of the above, this orange nail color by Target is perfect for you. It's not too bright or bold but still offers a great pop of color!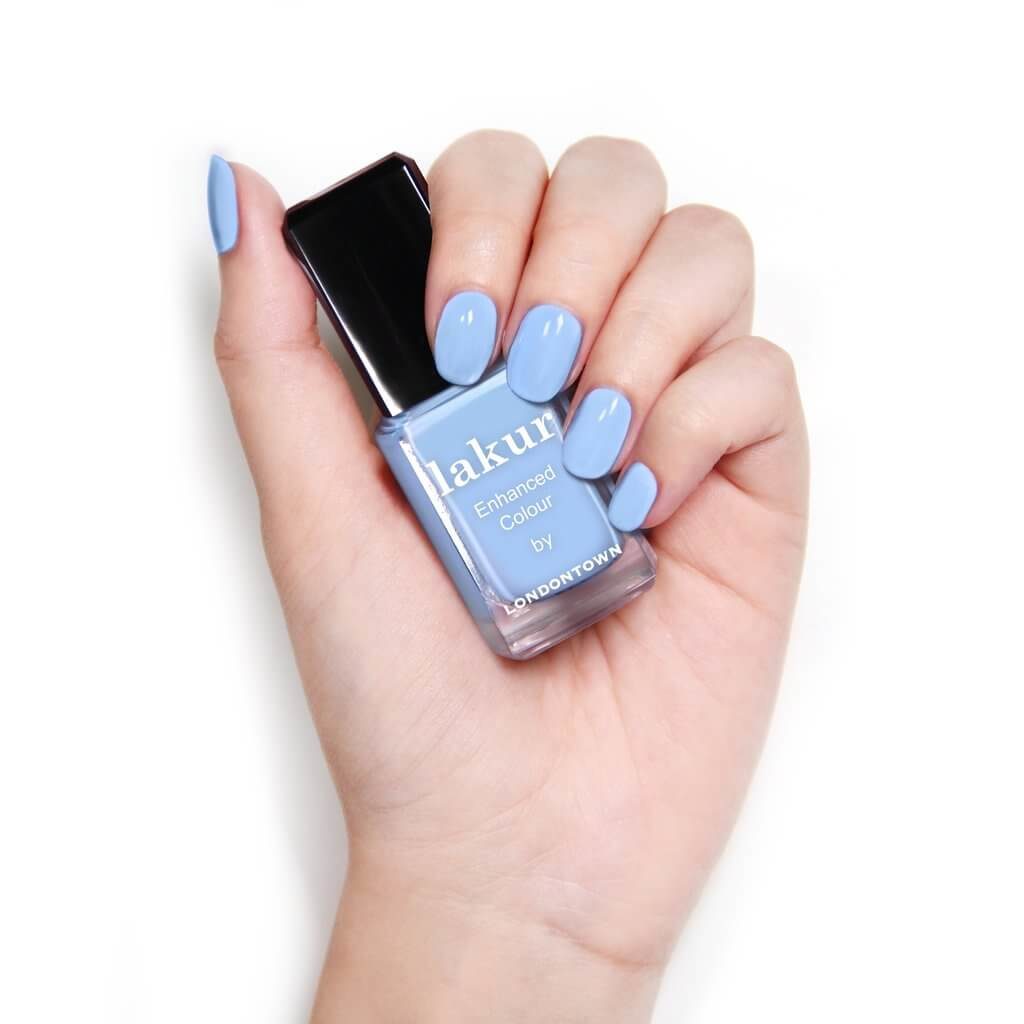 Looking for a more toned-down shade for the fall? You can't go wrong with a sweet baby blue nail color! We think the shade "Chuffed To Bits" by Londontown is the perfect amount of baby and bossy to rock this fall. Trust us, baby blue has become the new black for the winter and fall months. If you have been looking for a light and dreamy shade, this baby blue is for you!

Possibly the most mesmerizing nail trend of the season is holographic nails! If you're into more wild nail colors and designs, these holographic nails are for you! A quick dry nail polish with prismatic glitter and a shimmer finish. This shiny holographic look is more than your average metallics, and it's easier to achieve than it looks. More importantly, it has 8-free vegan formula and it's also made without animal derived ingredients. You can certainly dull down these holographic nails for a more delicate shimmer. But no matter which type of holographic nail you choose, this is one idea for fall nails that won't be outshone.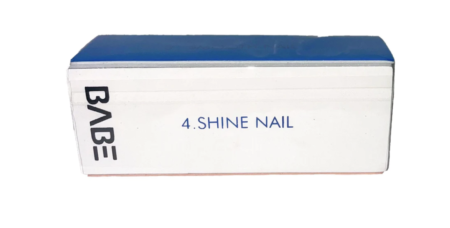 Vampy dark-red nail polishes always make it to the top of the best fall nail colors list. Why, you may ask? Well, they are not only insanely flattering but also go perfectly with chunky knits and leather jackets. Above all, they look super sexy and edgy. If you're on the hunt for a Halloween-ready polish for this fall, go for a blood red.
To keep your nails looking good, get this nail buffer from Babe Cosmetics!
Moody nail polish colors like smokey grays, purples, and greens often trend at this time of year. There's something super satisfying about painting your nails with moody colors in the fall. One moody shade that's also super elegant that we are obsessed with is this dark olive green nail polish by OPI, "Olive For Green." The combination of brown and green tones looks good on everybody, especially medium and dark skin tones.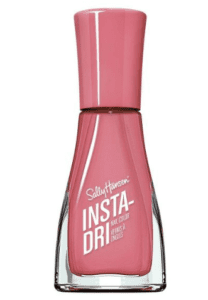 Amongst our array of classic browns, grays, and burgundy polishes, we've added this dusty rose nail polish by Sally Hansen to our top faves. It's neutral enough to go with any casual outfit but less basic than typical fall nail colors. We won't be hitting up the nail salon anytime soon. As a result, this nail polish is a god-send for professional-looking, at-home paint jobs.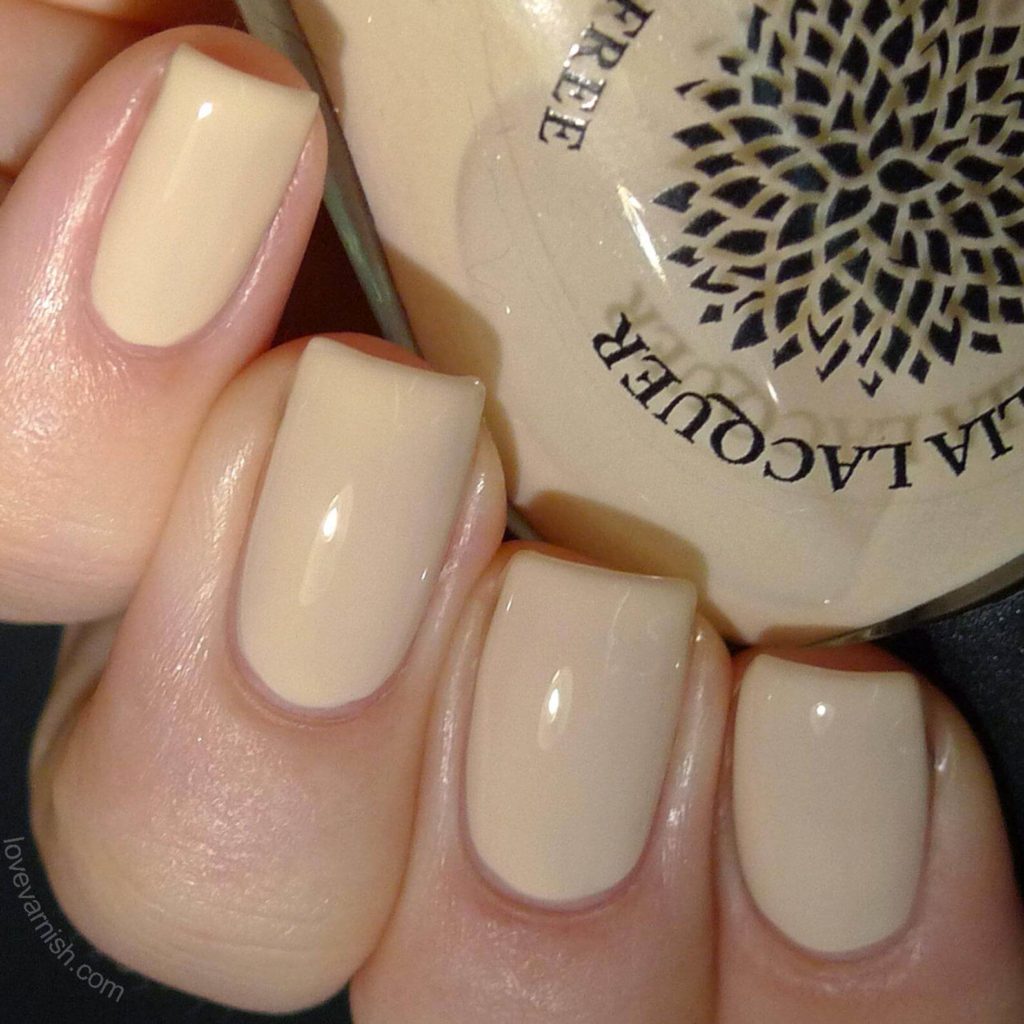 We wish this Pale Beige Sand Nude Creme Nail Polish by Black Dahlia Lacquer had a cool name, but we'll take what we can get! Everybody loves a good sheer neutral nail, however, you really need opaque nail polish for your man to stand out. Cue this sand-colored opaque nail polish we found on Etsy. You're welcome, neutral nail lovers.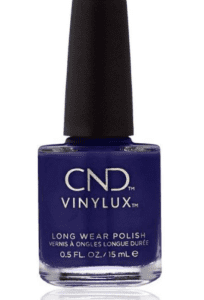 A color such as a striking teal or dark sea blue like this Vinylux nail polish is a bold and classy choice for the fall. A dark blue shade has been a highly sought-after shade for a long time. It is also a perfect color choice for the fall season. Lighter teals and turquoise colors are seen as summer hues. In contrast, this rich dark blue tone is one of the coolest colors for fall and winter. For your next manicure, lavish your nails with an on-trend shade like this one!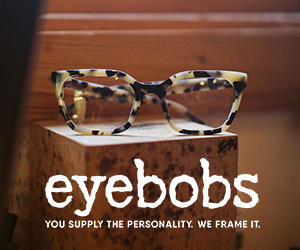 Building a Strong Foundation for Your Nails
For a gorgeous manicure, you need gorgeous nails. Give your manicure an amazing foundation of strong nails with a nail hardener such as this one by Probelle! Using a nail hardener as a base coat for your manicure or even on its own will strengthen damaged and weakened nails and reduce splitting, breaking, and peeling for ultimate growth.
Want to try some fall nails designs? Try using more than one of these trending fall nail colors!
If you did enjoy this idea for fall nails article with trending nail colors, check out these 5 fall-themed cocktails and 12 Mouthwatering Fall Dessert Recipes.