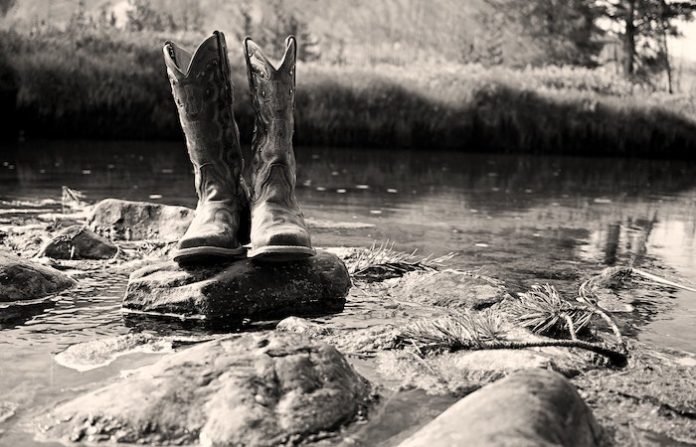 We hope you love the products we recommend! Just so you know, Trendy Mami may collect a share of sales or other compensation from the links on this page.
Do you love the idea of giving your wardrobe a country twist? Want to channel your inner cowgirl this season? The seasons may change, and certain things may go in and out of fashion, but one piece has remained a staple of southwestern fashion: the cowboy boot. There's nothing quite as classically country as finding the perfect dresses to wear cowboy boots with.
But the "perfect dress" is quite subjective. In our opinion, the perfect dress combines current fashion with your own sense of style and personality. If you're looking for the perfect dresses to wear cowboy boots with, you're in luck. We've compiled a list of the best ones below!
Before moving forward, if you are looking for a accessories to pair up with your stylish outfits, then Betsey Johnson is the right place. It offers you a wide collection of accessories and jewelry, also it offers clothing, handbags and stylish shoes.
The Best Dresses to Wear Cowboy Boots With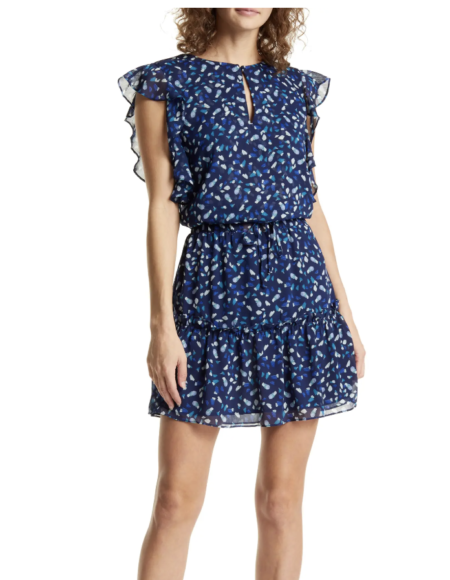 Southern women love their floral prints. And with this fun and flirty Floral Print Ruffle Minidress from Nordstrom, we can't blame them!
This dress comes in both blue and purple coral yellow shades. It sports frilly ruffles at the shoulders and comes just above the knee. As such, it's one of the best dresses to wear cowboy boots with, especially if you want to show them off!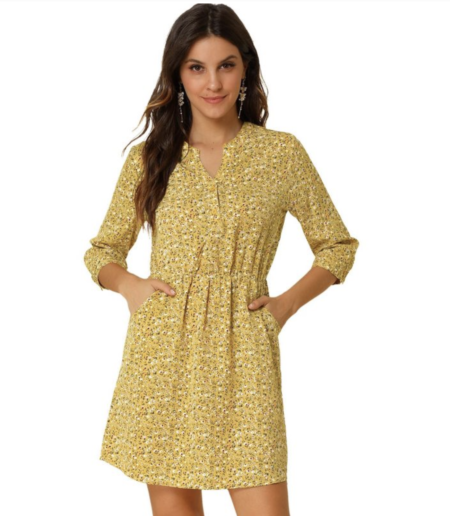 If you're looking for something that's a little bit more weather-appropriate for the fall, try this Button Front Floral Print V Neck from Target.
Its mustard yellow shade works great with a wide variety of skin tones and will pop perfectly in outdoor fall photos. Even better, it comes with 3/4 sleeves, so you'll stay warmer as the weather starts to get cold.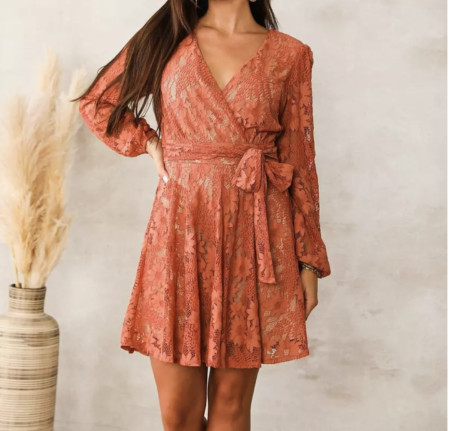 If you're looking for a dress for a fancier occasion, let us let you in on a little secret. Many southern women rock cowboy boots, even at more formal get-togethers! All you need is the right pair of dressy boots and the perfect dresses to wear cowboy boots with.
That's where the All Over Lace Dress from Buckle comes in.  This beautiful minidress features gorgeous lace floral patterns and a v-neck that gathers into an elegant bow at the waist. Its long sleeves are perfect for outdoor fall weddings, and it would go great with the right pair of cowboy boots!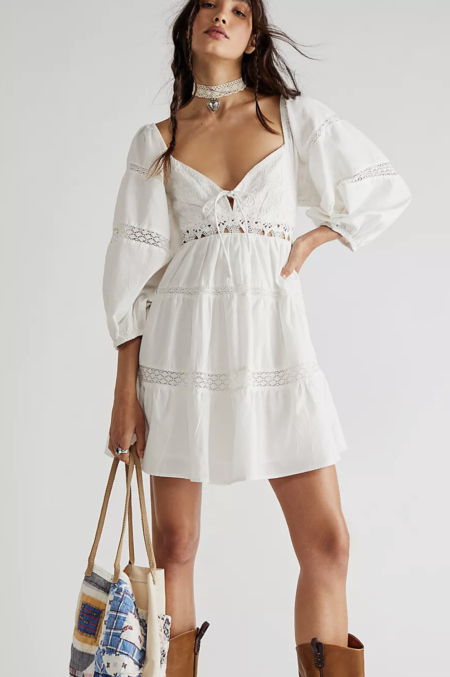 When it comes to unique, boho fashion, Free People can't be beat! They've created a whole assortment of dresses that those with an eye for style can pair with cowboy boots.
Heading off these best dresses to wear cowboy boots with is the All Mine Mini Dress. Its sweetheart neckline and light fabric will sweep you off your feet, boots and all! We recommend pairing this dress with either a simple brown leather boot or one embroidered with white flowers!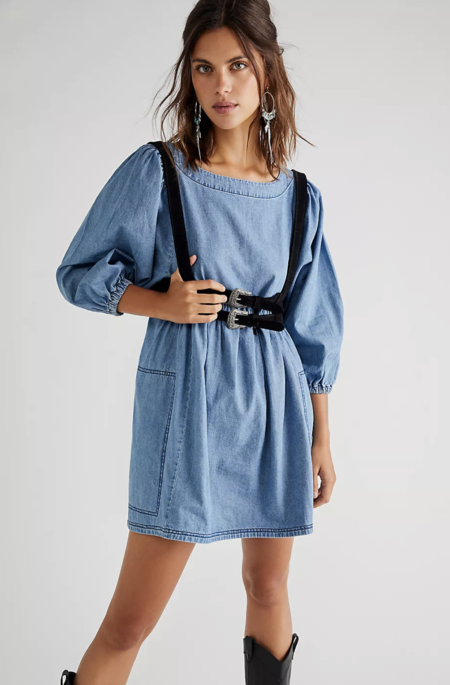 Capping off our Free People love affair is the Get Obsessed Denim Mini Dress! We absolutely love denim, so we're crazy about the way this piece looks and feels.
Its high neckline gives way to poofy sleeves, and it cinches at the waist. Its jean-like hemming leaves the material just above your knees, perfect for showing off your cowboy boots!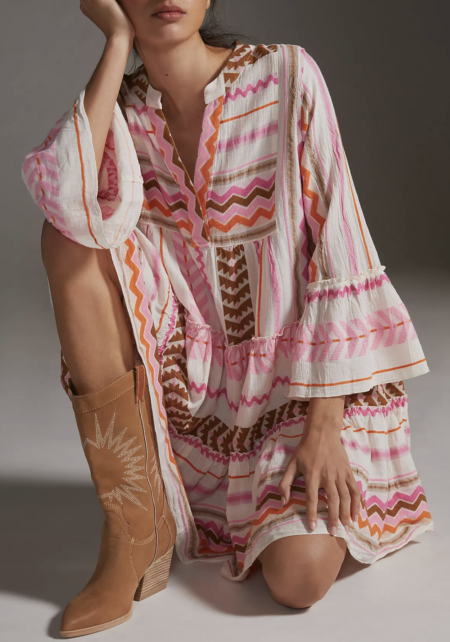 We're absolutely devoted to this sweet, southwestern-style dress from Anthropologie! Its brown, pink, and white patterns evoke the feeling of a warm desert day, and it goes great with light brown cowboy boots!
In addition, the fit is light and comfortable, perfect for a fall day on the ranch!
Get More Great Styles!
We believe the best dresses always go well with a pair of cowboy boots. In fact, you can find boots and dresses for almost every occasion under the sun! So, use this guide to help you figure out your perfect boot/dress combo!
Want to go beyond buying dresses to wear cowboy boots with? We've got you! Check out our favorite fall fashion trends!