We hope you love the products we recommend! Just so you know, Trendy Mami may collect a share of sales or other compensations from the links on this page.
–
What's the difference between a letter of interest vs. cover letter? When should you use each? Although very similar, you must know when it's appropriate to send which letter when applying for a new job position.
Using them inappropriately is like fishing using the wrong bait. You might get a few nibbles, but it's your competitors who'll catch the big fish. And the last thing you want is to miss a chance to work in your dream company simply because you had the technical part wrong. Luckily for you, in this article, we'll analyze everything you need to know about a letter of interest vs. cover letter.
These are your job-seeking tools, and your first impressions toward future employers that help set your intentions. So, you don't want to get them wrong. If you're looking for your next career opportunity, make sure to use a job search site like ZipRecruiter. Browse millions of opportunities worldwide, send your applications, and arrange interviews with a few mouse clicks.
What Is a Cover Letter?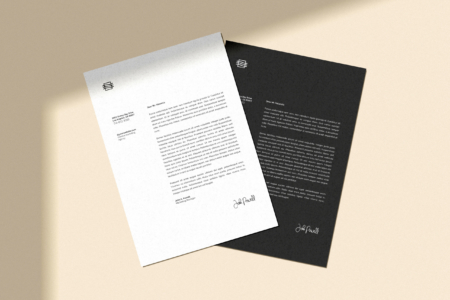 Cover letters accompany your primary application and/or resume when applying for an open position. They aim to reinforce your candidacy by introducing you to employers and highlighting your professional skills and background. In a cover letter, you describe why you're a good fit for the position and try to stand out as a new applicant. That's why it should be genuine, powerful, and demonstrate interest.
If you want to stand out as an applicant, you should create a profile on ZipRecruiter. When you do this, the platform will scan your resume and match you with positions you're qualified to apply for. It will also show your profile to employers looking to hire someone like you. If they invite you to apply, you'll triple your chances of getting hired!
What Is a Letter of Interest?
On the other hand, a letter of interest (also known as a letter of intent) is used to express interest in future employment, even if a job position is not open yet. For example, this is an excellent tool if you're just starting your job search or trying to connect with your ideal employers. Companies often don't publish their open roles on website job boards or career pages, so it can't hurt to reach out. As a result, this offers you a competitive advantage compared to other applicants and secures you more opportunities. 
What Is the Difference Between a Letter of Interest vs. Cover Letter?
The short answer? It's their purpose. A letter of interest works like a cold call and is used for job openings that don't yet exist on the internet. It shows that you're interested in applying for a company's potential positions that match your skills and qualifications. It also gives you a head start, allowing you to introduce yourself and become memorable for future collaborations. Finally, this is an excellent tactic for landing other similar roles, although you focused on specific ones in your initial job research.
On the contrary, a cover letter is requested by companies aggressively looking to fill their positions. So, they target specific job vacancies and complement your overall resume application. They focus on why you're the best to hire for a job and what you could bring to the table. Additionally, they allow you to expand on what's already included in your resume and add examples to prove your experience. 
For instance, if you sign up to ZipRecruiter and start applying for job positions, chances are that employers will require a cover letter attached to your application.
What Should a Cover Letter Include?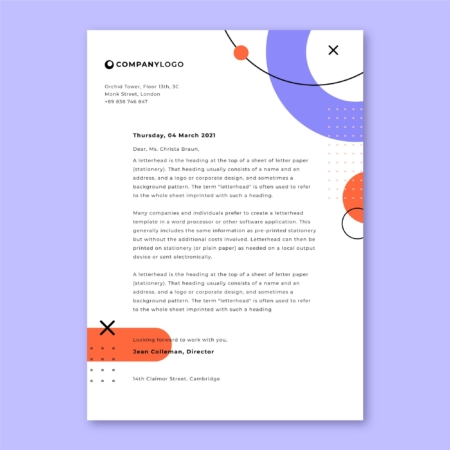 For a cover letter to be complete, it needs to have the following fields:
Date and contact details (yours and the employer's).

Professional salutation, preferably to the

recruiter

.

An opening paragraph that works as an introduction.

Examples and stories of your professional achievements that demonstrate your skills and expand on your resume qualifications (add numbers if possible).

A brief mention of your interest in the company and how you could contribute to the position you're applying for.

A professional closing.
What Should a Letter of Interest Include?
It's no surprise that a letter of interest vs. cover letter doesn't have so many differences in structure. Here's what an ideal letter of intent should include:
Contact information is included at the top of the letter.

Professional salutation such as "To whom it may concern."

An opening paragraph to introduce yourself and explain why you're writing to the company. You can express interest in a specific role if you'd like, but be sure to show enthusiasm for the company as a whole.

The main paragraph is where you can mention examples of your most significant professional accomplishments and skills.

The final paragraph is where you explain why you're interested in the company in the first place and how you think you could fit into the team. Make sure to add a call to action for arranging an introductory call or meeting.

Include a professional closing.
Ready to Apply for Your Next Career Opportunities?
Hopefully, this guide helped you understand the letter of interest vs. cover letter difference. If you're applying for a specific open role, make sure to include a cover letter to go along with your resume. If, however, you'd love to work for a company, but they're not hiring yet, a letter of interest is a great way to go about it. Whatever the case, a job-finding website like ZipRecruiter can help you skyrocket your career. So, get your applications ready, and let's get working!