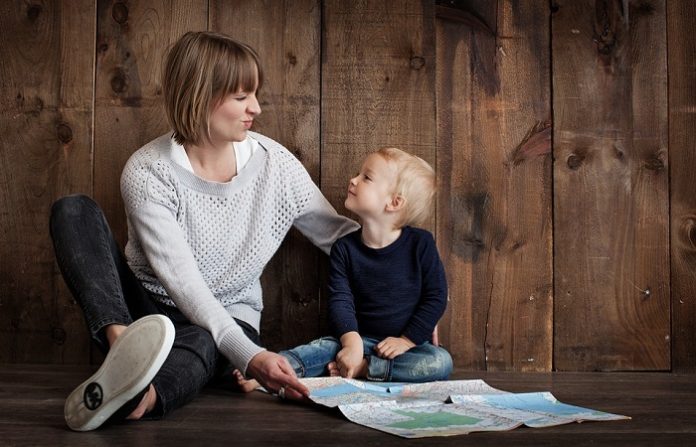 We hope you love the products we recommend! Just so you know, Trendy Mami may collect a share of sales or other compensation from the links on this page.
A parent child bucket list? You may be we wondering what that may entail of. If there's something that all parents can agree on, it's that the time between the day that they bring their little one home from the hospital or birthing center to the time they watch their child receive their diploma at their high school graduation seems to literally fly by. Yep, believe it or not, before you know it, your son or daughter will meet the love of their life and begin making plans to start a family of their own.
That's why it's so important to create as many memories as you can with your kids while they are still young—ones that both of you can look back on with lots of joy and absolutely no regrets. A great way to ensure that this happens is to create a bucket list. The theme? Things that you and your son or daughter can do together either before the year is out or before they turn a particular age.
If this sounds like a great idea to you, but you need a little inspiration on how to get your bucket list started, check out our 10 recommendations. See if any of them tickle your fancy.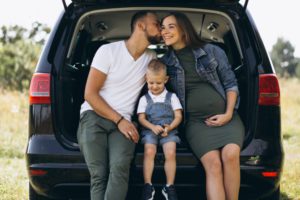 It's pretty common for families to go on a summer vacation. But what we mean by an annual trip is that mom and daughter and father and son pick a place that they want to go together each year. It's an awesome way for "the girls" and "the guys" to go out and do things that the opposite gender may not be all that excited about. It's also a cool way to create a tradition that can be carried on well through adulthood.
Something that can be entertaining for your child and a walk down memory lane for you is to pick a night, once a month, to show them a movie that you enjoyed as a child. If they're into scary movies, how about Gremlins? If they like coming of age movies, what about Holes or Lean on Me?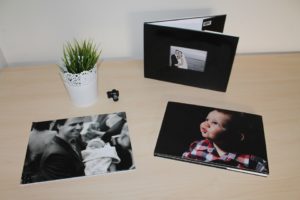 Sign up for Kiwi Co, and have that be your monthly thing! Just you and your kid can bond on working together to build educational things with Kiwi Co activities! Your kids will remember these moments forever!
Life is too short and, more importantly, too precious to be constantly stuck in a rut or routine. Break out of that by intentionally attempting something new once a month with your child. You can even create a bucket list vision boardto put up in their room so that you both can keep up with what you've already done and what you should do next.
It's a truly wonderful way for your child to see you as more than their parent but also an individual who takes risks, lives big and loves life—just like you want them to be!
If you're into arts and crafts, wait for a rainy Saturday or Sunday in order to add it to your bucket list and create a photo album with your little one. Thanks (and sometimes no thanks) to the progression of technology, your son or daughter is probably used to seeing pictures only via a smartphone. If you pick up a blank photo album, they can decorate it with you. Then you both can use a photo app to print the pics and put them inside. It's a cool keepsake for once they get older.
Check out Minted for some help building your photo album! Or even some ideas!
Host a Parent/Child Field Trip
We're not talking about signing up to be a chaperon on one of your child's field trips at school; we mean that you come up with something cool and fun to do, invite some other parents and their kids and all go together. It could be something adventurous like ziplining or something artsy like a museum or child-themed concert at your local symphony center.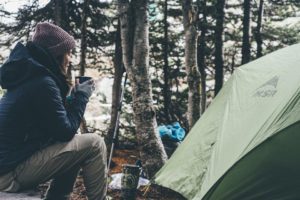 Go Camping (or Glamping)
Many of us have awesome memories when it comes to going camping with our parents and/or grandparents back when we were kids. It's where we learned to pitch a tent, fish, hike and so many other things. Why deprive your child of these same experiences? Pick a spring or fall weekend to take them camping too. If you happen to be someone who loathes all things outdoors, a happy compromise is glamping (it literally is a word that means "glamorous camping").
Take Your Child to Their First Concert
This one should definitely be on your bucket list! What was the first concert that you went to? Don't you remember how much you LOVED going? If your child is over the age of 7, chances are, they have a favorite artist or group that they like to listen to. If the music is age appropriate, make yourself their favorite person EVER by purchasing some tickets and taking them to their first official pop concert.
While we're thinking about it, so long as your first artist/group is age appropriate as well, if they are still touring, also make it a point to take your child to see them at some point. It's a great way to provide them with your own brand of music education as you're opening up to learn more about who they like listening to.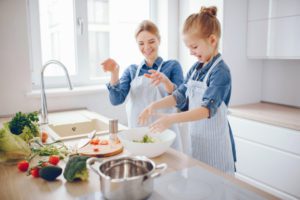 Have "Cooking Day" Every Other Weekend
Cooking at home is not only economical and a healthier way to eat, it's also another wonderful way to get in some quality time with your child. First, go online to check out some recipes, select 1-2 that both of you have never made before and set out to cook them every other weekend.
You can even take this one up a notch by going grocery shopping together. Not only will your child enjoy learning how to prepare a variety of dishes with you, it's the kind of skill that they can carry with them for the rest of their life too. Plus, this kind of thing helps you build a bond with your kids!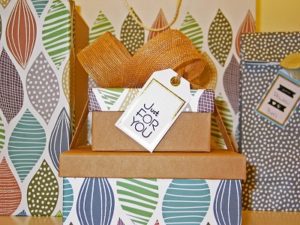 Handwrite Your Child a Letter Every Birthday
Child experts have been telling us for years that kids barely remember the gifts that they receive on their birthdays and at Christmas. You know what they will remember? A letter that you write them.
Make it a point and practice to handwrite a letter to your son or daughter every time they turn a year older. It can be a letter about the things they accomplished the year before or the things that you are looking forward to in the year that lies ahead. Or both. Words of affirmation is something that is critical to a child's development. It's one of the most effective ways to make them feel valued and loved.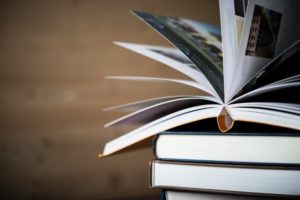 Reading does everything from stimulate our brains and reduce our stress levels to increase ability to empathize and improve our memory and concentration skills. It's also a proven way to bond with your child. If you want to spend more time with your son or daughter, hop online together to select some books that you can read together. You can even set a goal of how many you want to complete within a year. To make it extra fun, get some other friends and their kids on board and hold a book club party once all of the books on the list have been checked off by everyone. NPR has a pretty cool list here.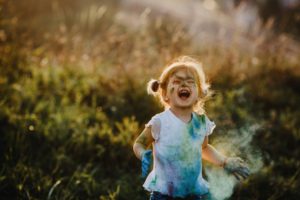 Hopefully this bucket list helps you keep exploring and enjoying life with your kids!!