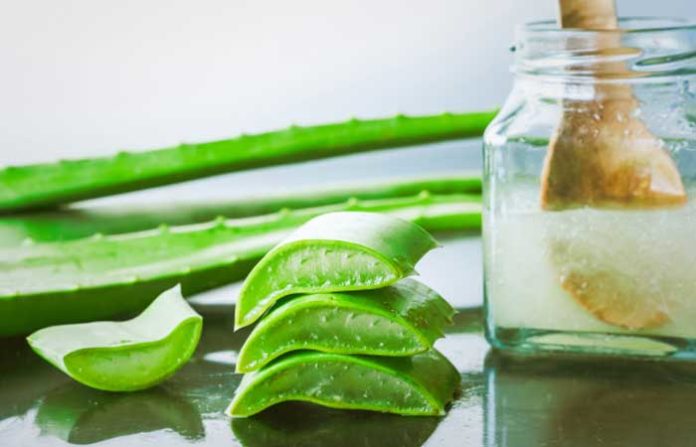 We hope you love the products we recommend! Just so you know, Trendy Mami may collect a share of sales or other compensation from the links on this page.
Anyone who's had a sunburn knows how painful and annoying it can be. Thankfully, there's a simple, natural remedy to that problem: aloe vera. It's a remedy I swear by and will always recommend to others. On top of aloe vera being good for sunburns, aloe vera has some other beneficial qualities, too. I've been so impressed with what this plant can do that I actually started growing my own!
Before you get into treating your sunburn, a great way to prevent getting a sunburn is by using sun screen! Try out The Sunscreen Company and get the sunscreen that fits your needs!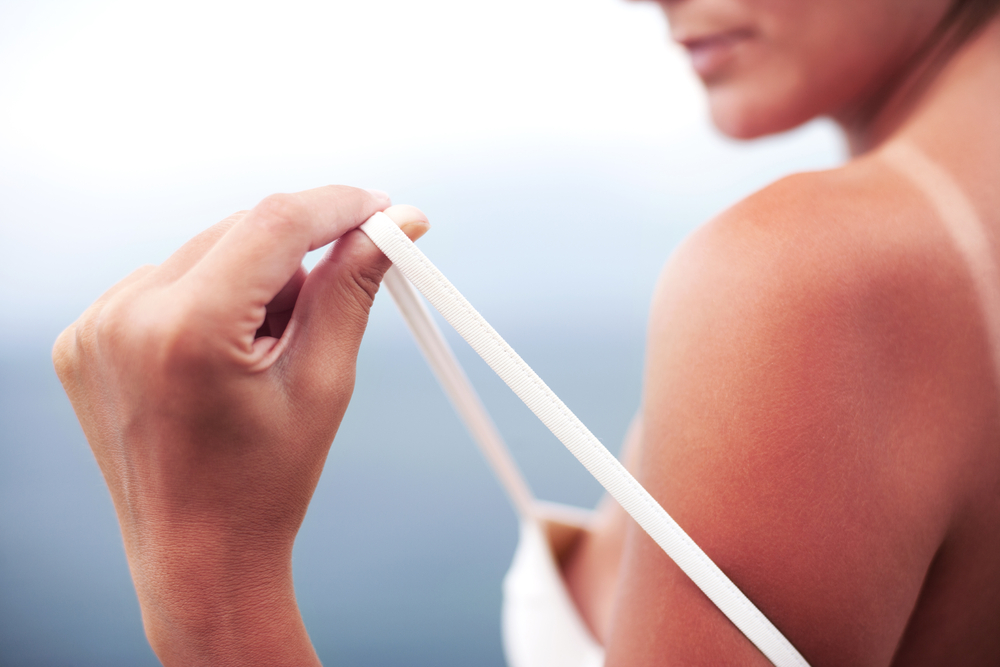 Aloe Vera is Good for Sunburn? Properties and Benefits
There are actually two parts of the aloe vera plant that are used for medical purposes. The first is the gel, which is found inside the plant. The second is the latex, which comes from just beneath the surface of the leaf skin. Most people use the gel to treat minor burns, but it's also effective at relieving the discomfort of cold sores, psoriasis, and frostbite.

In addition, it's used to treat rashes, inflammation, ulcers, and osteoarthritis. Aloe latex is used mainly as a remedy for constipation, but has proven useful at easing some effects of diabetes, asthma, and as a natural treatment for depression.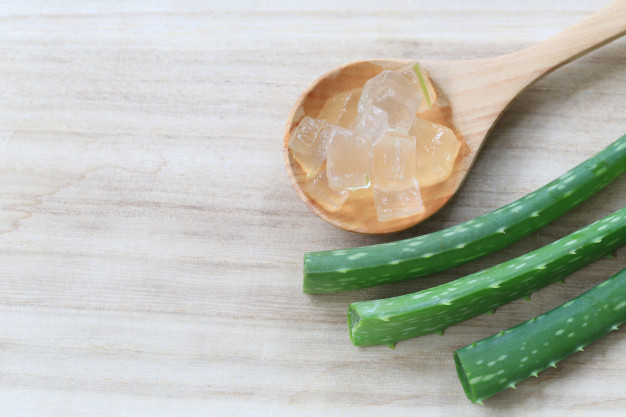 In addition to this impressive list of medical uses, the aloe plant is also packed full of other helpful properties, such as:
Looking at all of these characteristics, it's no wonder aloe vera is considered such a versatile natural remedy!
The 101 on how to Use the Aleo Vera for Sunburn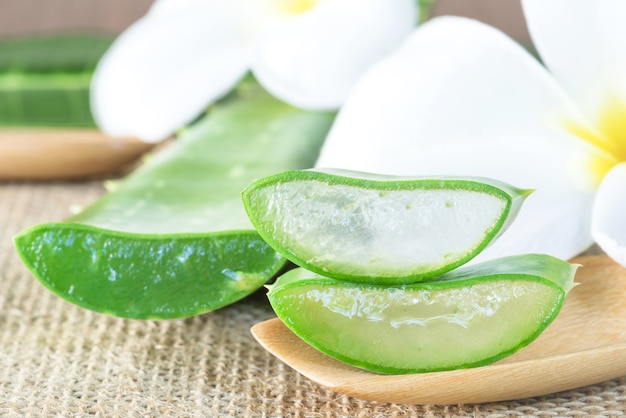 Aloe vera is no doubt a low maintenance plant. All you need is some sun and water to help maintain the livelihood of the plant. When needed, such as when you have sunburn, skin is peeling off from the UV rays, you can just use the gel from the aloe vera plant to aid with healing. Below are the steps you can follow if it's your first time.
1) Wash the dirt off the leaves of the plant
2) Peel the skin off the leaves
3) The leaves have thorns on the side, so it's better to cut the thorns using a knife
4) Inside of the leaf contains the aloe vera gel; just scoop it out using a plastic spoon or any kind of spoon
5) Apply on the area affected
6) You may also add a couple drops of essential oil such as lavender oil for the aroma and the antimicrobial properties to speed up healing. Just mix it directly to the gel.
While I wait for the gel to dry, I always go for a cup of ginger tea to help ease my pain.
It's extremely easy and an economical way to use the aloe vera plant. If you do not have an aloe vera plant at home, you can always go to the store to purchase the products below. They are just as good as getting the gel from the plant.
Aloe Vera Good for Sunburn – Products
There are a lot of aloe vera products out there meant to treat minor burns and skin irritations. Unfortunately, not all of them work the way they should and not all aloe vera is good for sunburns. Some are made from aloe powder, which actually makes them less potent at soothing burns, rashes, and other types of skin disturbances. The most effective aloe vera products that are good for sunburns are the ones made out of pure aloe vera extract, gel, and latex. I've tried quite a few, and I've listed the ones I found worked best:
Practicing skincare doesn't have to be pricy, check out Dollar Tree and treat yourself to a nice skin cleansing or some aloe gel!
Easing Pain and Increased Healing
Aloe vera is one of those wonderful plants that can be used for a bunch of different remedies. There's no disputing how aloe vera is good on sunburns (particularly the plant itself taken pure). Add to that the fact that it's useful in so many other ways and it just makes sense to make sure you always have some on hand.