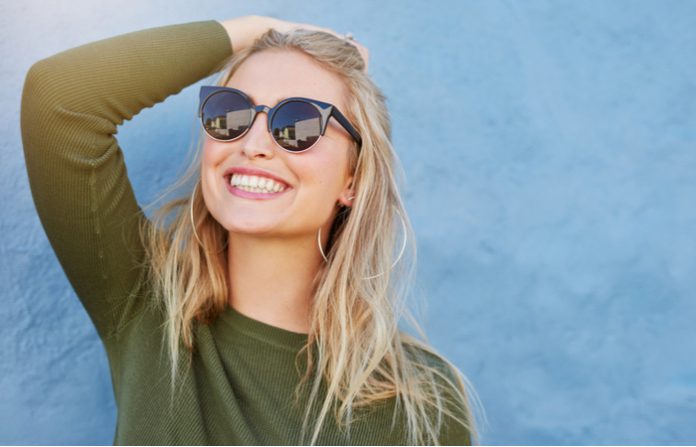 We hope you love the products we recommend! Just so you know, Trendy Mami may collect a share of sales or other compensation from the links on this page.
Not all sunglasses are made equal! There are many types of sunglasses for different face shapes, and we've picked out the perfect pair for square, heart-shaped, round, diamond, and oval faces!
From wired-framed aviators and classic wayfarers to vintage cat-eye and oversized plastic frames, there are literally hundreds of styles of sunglasses to choose from. But did you know that depending on your face shape, some styles might look better than others? While those sleek, rimless frames might look good on you, they might not suit someone else, which is why it's important to know your face shape before making your next sunglass purchase.
Generally speaking, there are five different types of face shapes for women – square, heart-shaped, oval, round, and diamond. We picked out our favorite sunglasses for different face shapes below so that you can find the perfect frames to rock with your wardrobe this summer.
Best Sunglasses to Fit Your Face Shape
1. Round Sunglasses for Square Faces
Finding the right pair of sunglasses is all about balance – which is why people with square faces should opt for the smooth edges of round sunglasses. Because square faces have wider jawlines and foreheads, round sunglasses will soften the angles in your face and give a softer, more well-rounded appearance. These oversized round Rory sunglasses from Diff have a subtle cat-eyed frame that'll look great with practically every outfit. Plus, they have UVA/UVB protection and scratch-resistant lenses that'll last for years to come.
Other styles that look great on people with square faces include oversized, aviators, and cat-eye sunglasses.
2. Cat Eye Sunglasses for Heart-Shaped Faces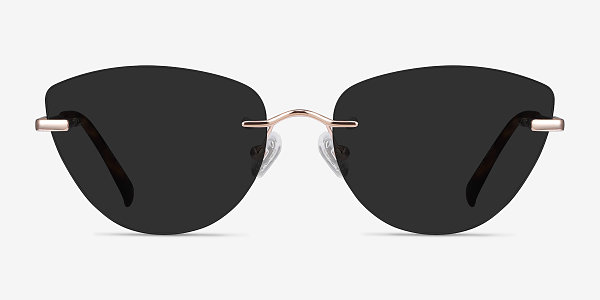 A pair of sultry cat eyes are great sunglasses for different face shapes, including those with a heart-shaped face. Because these people tend to have wider cheekbones and narrower chins, the retro-silhouette of the cate eye helps to draw attention downwards, elongating the overall appearance of the face. We love the simple frameless design of these Linger cat-eye sunglasses. With rose-gold wiring and simple tortoiseshell temple tips, you'll be rockin' that glam movie star look wherever you go.
Women with heart-shaped faces can also look fabulous wearing aviator-style sunglasses as well. These polarized frames by Bomb Eye Wear are just as protective as they are stylish, which is guaranteed to compliment any outfit.
3. Oversized Sunglasses for Oval Faces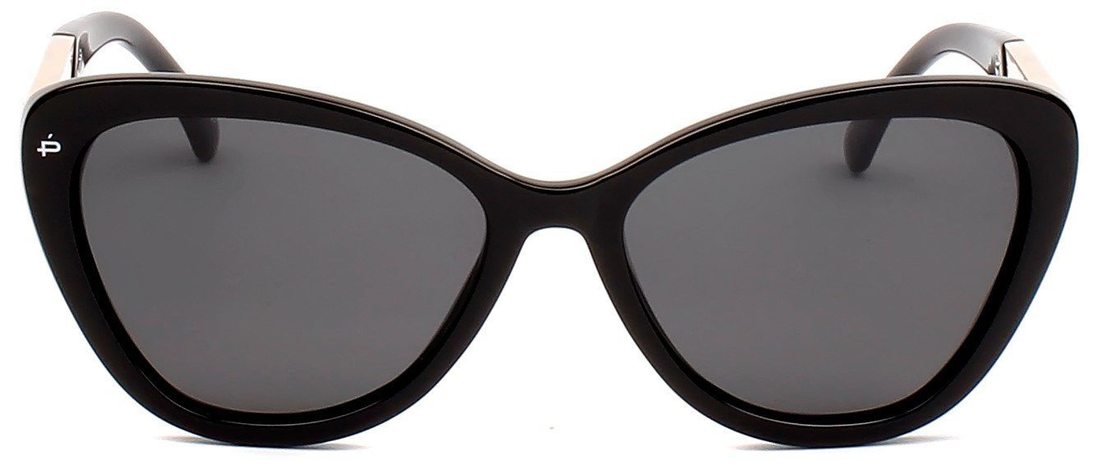 An oval face shape is one of the most versatile, as they look good in practically any pair of sunglasses. If you're lucky enough to have an oval face, then your symmetrical features and thin cheekbone structure means your face is already proportional, so you won't have to look too hard to find something flattering. Aviator, cat eye, wayfarer, and round frames are just a few great styles that will extenuate the features you already have. 
We also love a classic oversized frame, like the iconic Hepburn sunglasses by Privé Revaux. They have a thick, polycarbonate resin frame and UVA/UVB lenses, so you know they're as durable as they are fashionable.
4. Rectangular Sunglasses for Round Faces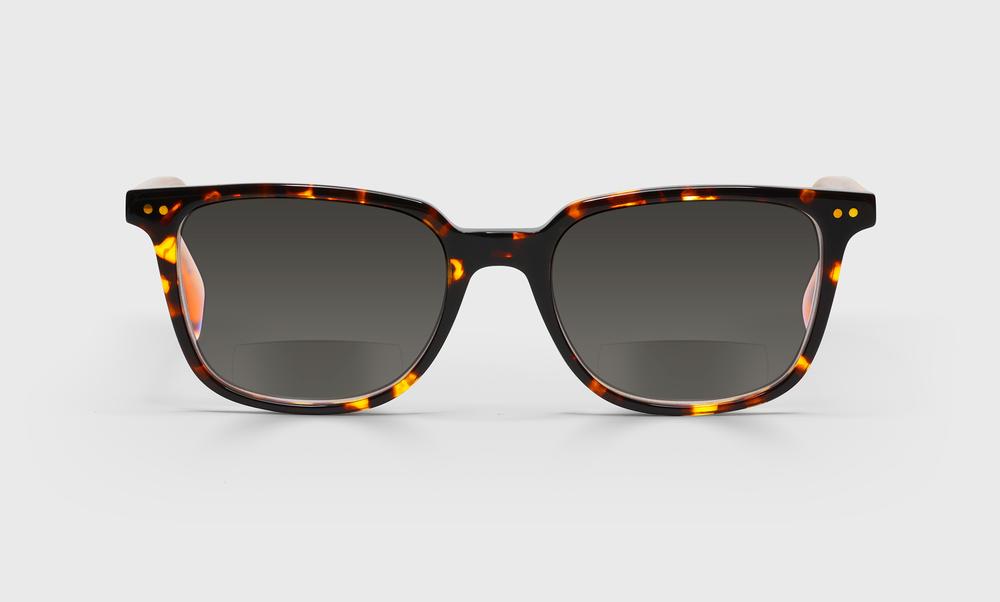 Women with round face shapes need to look for sunglasses that accent their soft features. Looking for angular or rectangular sunglasses is your best bet, as they add structure and give the appearance of a longer and thinner face shape. C-Suite sunglasses by Eyebobs are great for round faces. Not only do they come in four different colors (you can't go wrong with tortoise shell), but they're also available with blue light lenses for those long days behind the computer.
A classic wayfarer or aviator style also suits the curvy features of round faces and can offer a stylish yet sophisticated touch to your wardrobe.
5. Rimless Sunglasses of Diamond Faces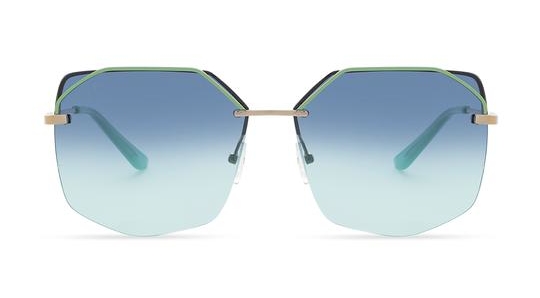 If you have a narrow forehead, taped jawline, and full cheekbones, then you should probably look for sunglasses without a thick frame or rim around them. Classic styles with plastic frames or wires can add too much volume to the widest part of your face, so it's better to opt for something lighter and less bulky. While rimless sunglasses may be harder to find compared to framed ones, there are a few options that will look stunning with diamond faces, including the colorful Bree sunglasses by Diff.  Choose from black/grey, golden brown, or silver seafoam, and be prepared to turn heads down the street!
People with diamond faces might also choose to wear wraparound sunglass styles. Since they conform to the curves of your head, they won't look as oversized as other types of fashion sunglasses.
Sunglasses are one of those must-have accessories that will elevate your style. If you're looking for more fashion inspiration – then we've got you covered. Check out some of our favorite fashion trends this season, or take a look at what outfits you can wear with shoes that aren't heels.