We hope you love the products we recommend! Just so you know, Trendy Mami may collect a share of sales or other compensation from the links on this page.
When it comes to a spa day, nothing's easier or cheaper than a face mask for pampering yourself. Your skin is as individual as you are, so you'll need a mask that's designed just for you. DIY masks are great for this, as you can make them to treat and pamper your skin just the way you want. Here's some of the best DIY mask recipes for each skin type, for you to try out!
Oily Skin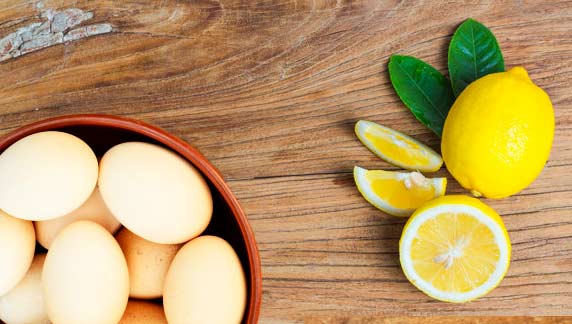 If you're prone to oily skin, the good news if your mask is super simple to make, and you probably already have the ingredients in your kitchen.
This DIY Mask requires:
1 fresh egg
A few drops of lemon juice
All you need to do is separate the egg white from the yolk, and then whisk the white with the lemon juice. It'll soon be ready, so all you need to do is cleanse your face with warm water to open up your pores, and apply.
Leave the egg white mask on for about 15-20 minutes, or when you start to feel it tighten. When you're ready, wash it off with warm water and you'll feel the difference right away. An egg white mask will help tighten the skin and shrink large pores, making your skin glow.
Combination Skin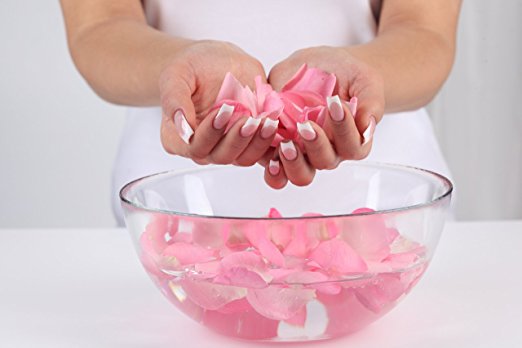 Combination, or 'normal' skin, has areas that are oilier than others, and some areas that are drier. It can feel difficult getting products that help it, but this honey rose face mask can actually help balance out your skin and leave you looking radiant.
For this DIY Mask You'll need:
Fresh rose petals
2 tablespoons rose water
1 teaspoon raw yoghurt
1 teaspoon raw honey
To make this, steep the rose petals in water for an hour, then crush them in a bowl or mortar. Mix in the yoghurt and honey and then apply to your face. Leave it on for 10-15 minutes to get the full effect, and then wash off.
Dry Skin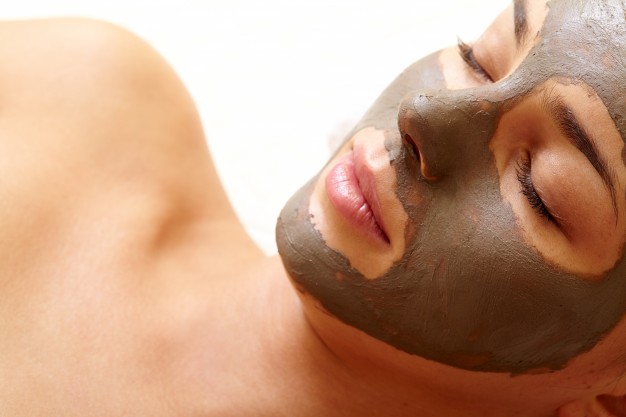 If you have dry or chapped skin, it can feel as though no product can reintroduce moisture to your face. However, a good face mask made with fresh ingredients can make all the difference. An avocado face mask is the way to go, as they're packed full of natural oils that can help your skin out. This face mask recipe is perfect for saving your dry skin.
For this DIY Mask You'll need:
1 carrot
1/2 avocado
1 tablespoon honey
1/2 tablespoon oil (extra virgin olive oil is best, but any oil you have in your kitchen can work well here)
1 egg yolk
Boil the carrot until it's soft, and then mash it up. You can also blend it, if it's easier. You'll then need to mash it up with the avocado until it makes a paste. Add in the honey and egg yolk, then spread the mixture evenly on your face. Leave it for around 10 minutes, then wash off for lovely, soft skin.
Sensitive Skin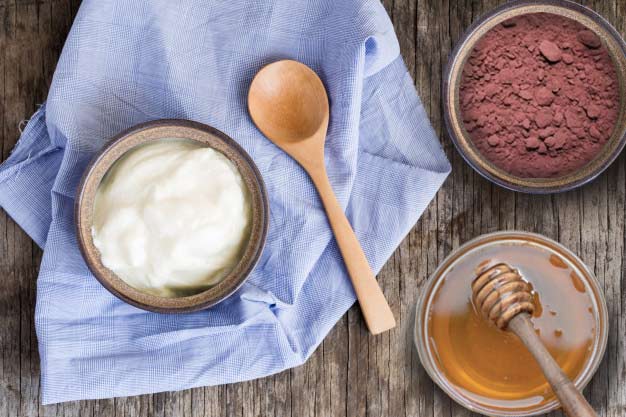 Is your skin sensitive and prone to redness? Then you need a simple yet effective face mask. Again, you may find that you have all the ingredients for this one in your cupboards.
For this DIY Mask You'll need:
1 tablespoon yoghurt
1 teaspoon honey
1 teaspoon cocoa powder
All you need to do is mix these three ingredients together and apply them to your skin. Leave it on until the mixture dries, and then wash away. Yoghurt is the main ingredient here, as it will help soothe your skin, and the cocoa powder will help calm redness.
Acne Prone Skin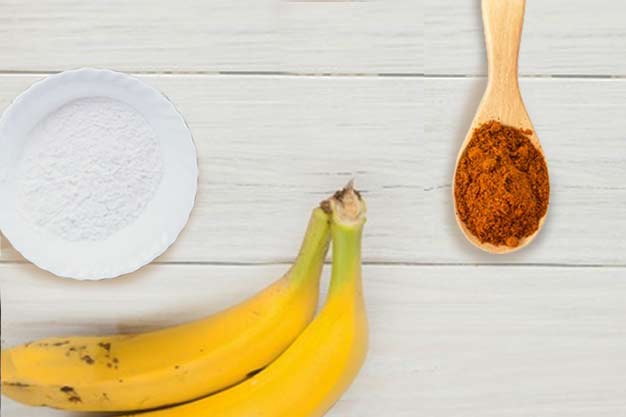 Acne is the worst, and everyone remembers when they grew up and realised that acne doesn't go away once you stop being a teenager! Luckily, there's a face mask that can help when you're having a breakout.
For this DIY Mask You'll need:
1 mashed banana
1/2 teaspoon baking soda
1/2 teaspoon turmeric
This is a mask that you may want to incorporate into your weekly routine, if you're prone to acne. The banana packs a real punch with its vitamin A, which encourages skin cell regeneration. The baking soda will soak up that pesky excess oil, and the turmeric is anti bacterial. It's super gentle yet will still fight acne for you.
If you're feeling like pampering yourself, these face masks are well work trying out. Pick the one that matches your skin type and give it a try. They're all simple to make and hard working on your skin. Who says skin care has to be expensive?