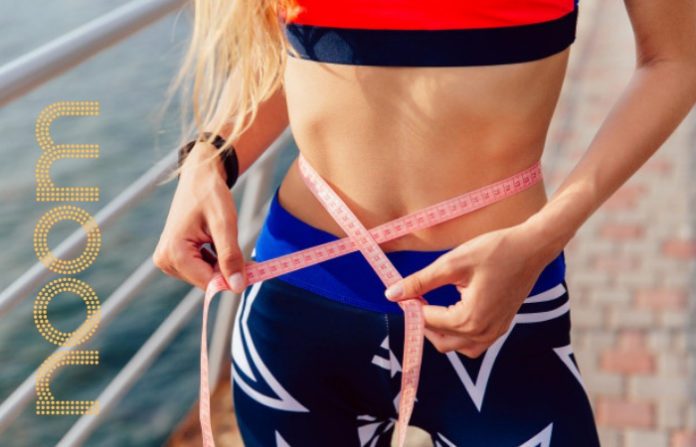 We hope you love the products we recommend! Just so you know, Trendy Mami may collect a share of sales or other compensation from the links on this page.
After a month of learning, developing and interacting with the Noom app. I'm happy to announce that this app is now at the top of my favorites list!
Noom has helped me learn more about myself and my habits then I would have with any other app out there. If you have yet to see my first impressions of Noom, go ahead and check it out!
Surprisingly enough, Noom is a very engaging app, not only with the personal coach I received but also with their daily interactive learning! Each day started with a bit of learning followed by weighing in, a little more learning, tracking meals and reaching my exercise goal!

If you are looking for other platforms that provide great workout plans, you can give Openfit a try! Openfit can help simplify and personalize workouts that fit your needs!
Also, if you are a yogi, you might want to try out Yoga Class Plan and YogaDownload for yoga classes online! Yoga Class Plan offers 400 pose illustrations and access to over 6000 shared class plans!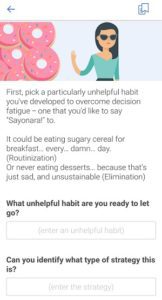 Learning with Noom:
The learning process was very user friendly and engaging. At several points throughout using the app, I was asked what habit I wanted to break and what strategy I was going to use to achieve that goal. This helped me put two and two together in understanding my personal habits and how I can use what I learned that day to improve or even eliminate those habits.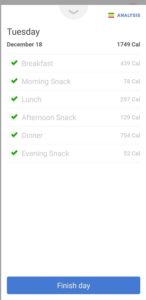 As mentioned previously, Noom really focuses on not only helping you understand your habits but also how to improve those habits to live a healthier lifestyle. Since I opted for the "Custom Meal + Workout Plan" I found that they put a big emphasis on the importance of tracking your daily meals, including snacks, yup that's right, snacks! We all know everyone loves snacks, or at least I do!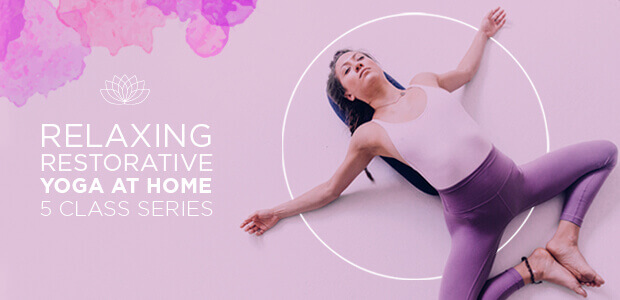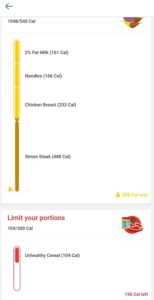 Portion Tracking:
Something I found to be extremely useful when tracking my meals was that Noom categorized what I should and should not be limiting my portions on. This is extremely helpful if you are anything like me and have no clue of what is good to eat only in small portions! I guess they say eating everything moderation is key!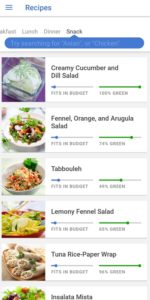 Recipes:
Noom also helps provide you with options for meals that can fit into your daily calorie goal. Another great feature for someone who simple runs out of meal ideas. I know I fit in that category, when I don't know what to eat, I tend to eat unhealthy. And that is one of the driving factors of Noom, helping create better habits to a healthier diet!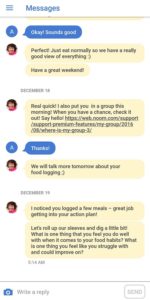 Coach:
As many would agree motivation is the biggest driving factor to breaking bad habits and building a healthier routine. We all need a push sometimes and Noom is there to give you that push! The personal coach they provide is not only there to guide you but is also there if you ever feel unmotivated or have any questions.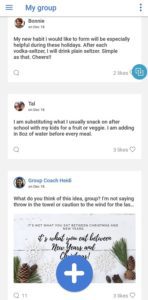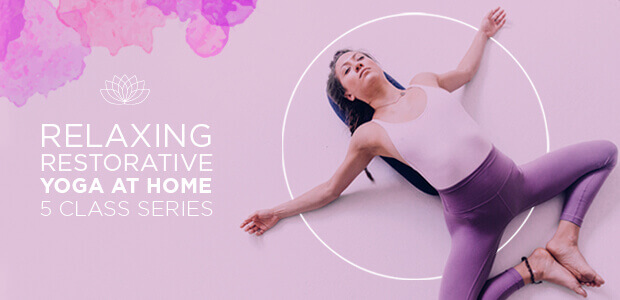 Groups:
Tiffany (my coach) even recommended I join the Noomer community and engage with other users. I found this interesting as I was able to see how others were progressing in their program. The groups on Noom are there to create a community where people can post suggestions and tips that may help others. It is nice to be a part of a community of motivated people that are all working towards the same goal.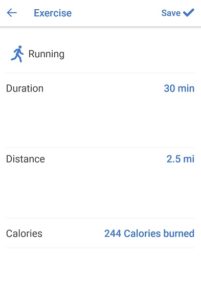 Exercise:
Another useful feature Noom provides is the exercise category. This help me track my daily fitness by tracking my steps or specific workout that I have done that day. Since I enjoy running, I usually track my running workouts, but there are many other options like biking, aerobics and more if you're not into the running thing.
For running workouts, Noom provides me with information such as distance and calories and it keeps track of it all in the app. Having All my calories tracked on the same platform is great! Noom tracks calories gained from my meals and calories lost from exercise!
This feature is extremely helpful as it gives me a better understanding of what I can do to meet my daily goals. To be honest if I didn't have this app, I would have lost track of my calories on the first day.
If you are looking for personalized running shoes, check out Road Runner Sports and find the perfect shoe for your running workouts!
Also, looking to get into running outdoors with Noom? Need some trail running gear? Salomon is leading the trail running gear game and you should definitly check them out for all your trail running needs! I know we are sure a fan of them!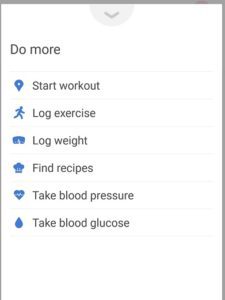 Do More:
Last but definitely not the least! The "Do more" section!! Yes, you can always do more! Noom gives you a few suggestions of what you can do to do more. It doesn't just end at getting all your tasks complete for the day, you can always go above and beyond and do more!

All in all, I can say that Noom is an engaging user-friendly app. Noom truly does help you understand your habits and how you can improve them. Helping others live a healthy lifestyle is what they specialize in. Noom does not strive to improve temporary habits, but they aim to improve or even eliminate long term habits.
After a month of use, I was able to improve my overall health and loose a substantial amount of weight just from simply following the program and eating healthier! I can say that after this month, I will continue using Noom to further improve my health and eating habits and I suggest you give it a shot too!
Ps: The recipes are my favorite so go check them out!