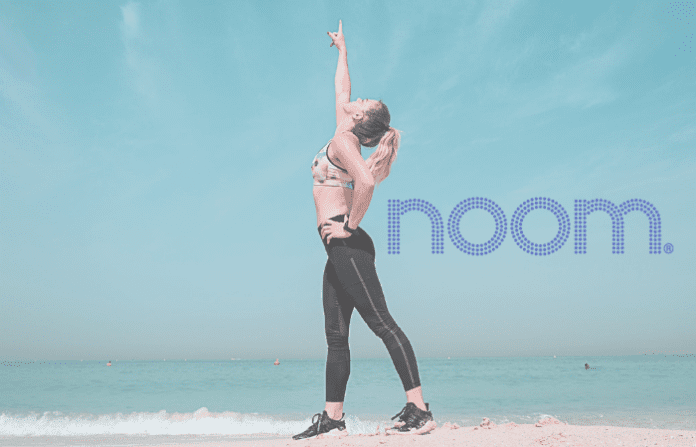 Noom is a healthy weight loss program that strives to motivate others to live a healthy and happy life. You can start Noom today with a simple click of a button. That's how I got started. I went to the website, signed in, added my goals and started my first course with Noom! Sign up via their website and get a 14-day trial today, a great way to get started without having to commit to paying right away!
When starting the course, I went through the simple and quick process of identifying anything ranging from how I want the course to help me to what may trigger unhealthy habits to what my favorite activities are.
I found that once I subscribed, I was presented with the option of adding helpful custom plans with discounts up to 50% off! Such as the ones below. You can always revisit these later on if you're still unsure at this point.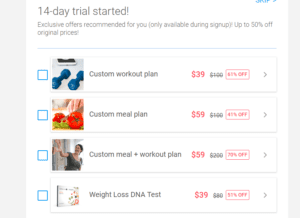 Noom Custom Meal + Workout Plan Review:
I opted for the "Custom Meal + Workout Plan" which creates a personalized plan based on my current weight and weight goal; schedule, regular activities, and daily diet. An easy-to-follow "Getting Started" checklist let me customize my preferences and how much guidance I needed. I was also able to select my personal coaching team, or as they called it, my frenemy.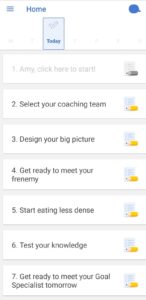 Once you subscribe, you'll receive a different topic every week to gain new skills. Here's my Phase 1 for this month below! The program includes 5 phases, one for each month. Throughout each month, you follow the goals for that phase. Each phase has specific goals that focus on helping you move towards the even larger goal you established when signing up. Starting from the first month that focuses on the WHY, a huge step many tend to overlook, to the second month that focuses on you sustaining the new habits and so on for the months to follow.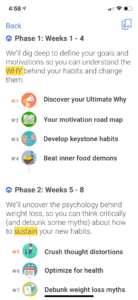 The main menu is divided into sections. Messages allow me to send notes and ask my coach questions. Weight Graph lets me check my daily progress and compare it with my peers using the Noom app. Recipes gives me ideas for what to cook for different meals of the day. The rest are pretty much self-explanatory.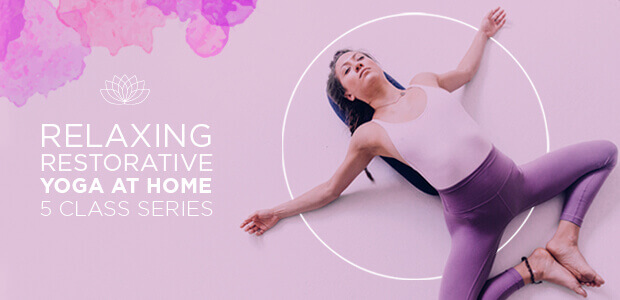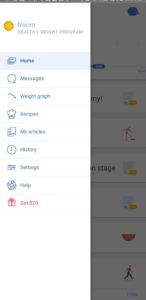 Noom Meal Planning Review:
Speaking of meals, the Recipes section is where I think this program really shines! It provides many delicious recipes, ideas, and different kinds of food to choose from. It also lets me know if it is within my preset budget.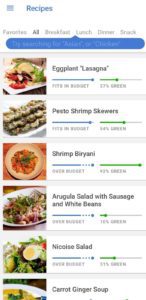 I get tips about the type of food I should be eating. There's the option of setting the reminder for the three meals every day if you allow notifications. And look at that Shrimp Biryani!

The recipes give you easy-to-follow instructions and an ingredients list. They also provide the nutritional values to help me stay in my plan. The red section reminds me I should limit the amount of a certain ingredient, which in the case of shrimp biryani, is olive oil.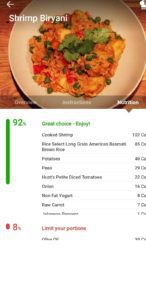 If eating out is your thing, rather than making food at home. Noom offers an easy-to-use system for which you basically only need to check off what you ate for which meal, and the program will add up the total nutritional values for you.

Noom Goal Specialist and Group Coach Review:
Throughout the program, you work with a Goal Specialist and a Group Coach, and you have a Support Group available 24/7. My Coach Tiffany helps me stay focused and periodically checks in with me to make sure I don't have any problems using the app and offers guidance should I need any. I find it very effective to have someone nudging me from a distance to help me stick to my goals.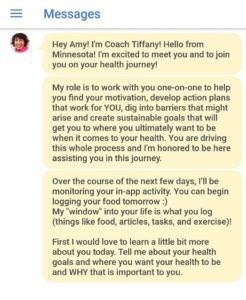 Noom mentions that people who stick to the program tend to lose one to two pounds a week. I finished the first week and received the pomp and circumstance to help cheer me up and stay put.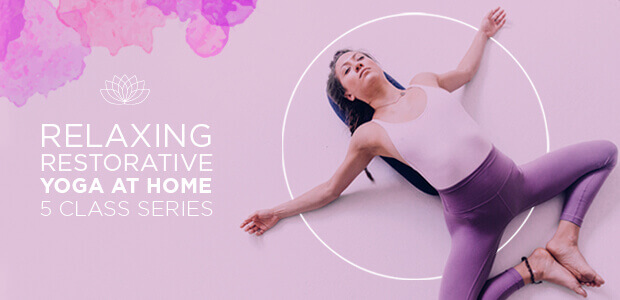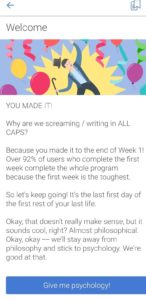 Noom also tests your knowledge daily to see if you went through the given tips with a multiple-choice test. It also helps reinforce my changed habits by asking me about how I am coping with the new routines.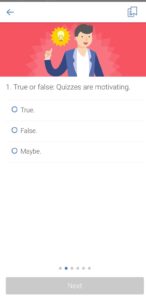 I was pleasantly surprised to have an actual goal specialist available once a week to set realistic goals and concrete action plans. Here is the introduction to Week 2 and reminding me to stay focused!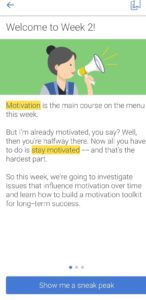 You follow a different set of procedures after each week. You also do the important weigh in to see how you progress towards your goal and to find out if any additional modifications are needed. A few modifications may include an adjustment in your daily diet or exercise plans.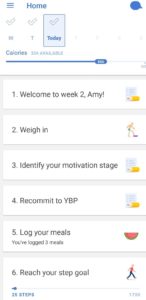 Final Thoughts:
All in all, Noom had exceeded expectations in terms of first impressions. I found myself more aware of my goals and how I was going to meet them. The daily reminders were a huge hit in assuring me that I was not doing this alone. The mentorship is something I look forward to daily. As many can say, getting started is the hardest part and Noom has been there to guide me thus far.
If you've been trying to live a healthier lifestyle, but always feel as though you don't have time or just simply lack motivation. We know how that feels, you can do it!

Start your 14-day trial today! Stay tuned to hear about my progress in achieving my goals in living a healthy and happy lifestyle with the help of Noom!
Check out our other after a month of using Noom review here! And other workouts like a 7 minute abs workout here, and 10 minute at home abs and butt workout here and even a couples workout here!