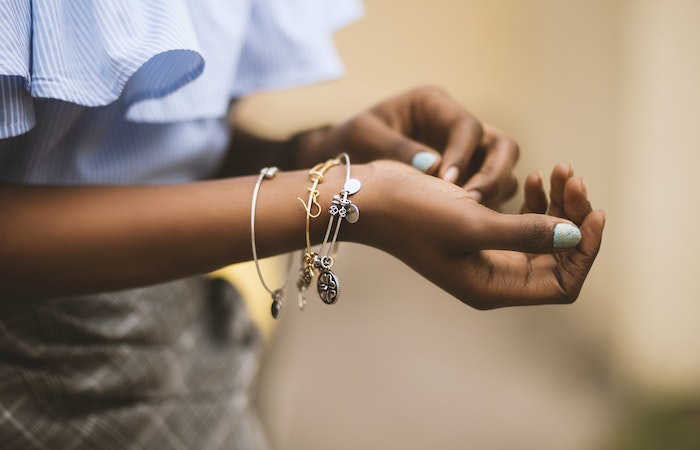 We hope you love the products we recommend! Just so you know, Trendy Mami may collect a share of sales or other compensation from the links on this page.
Jewelry is always a great gift idea. But unless you've been given specific instructions, how do you know what to buy? You want to make sure you get the right color, stone, and size, especially if you're choosing a ring. That's why we've put together the ultimate jewelry gift guide to make your shopping experience easier this year. From adorable, hand-made stocking fillers to glitzy rings to be shown off every day, we've found the best pieces of jewelry to gift this Christmas. 
Your Ultimate Jewelry Holiday Gift Guide 
Have you ever spent hours searching for the perfect gift for a loved one, only to find yourself overwhelmed by all the choices? We've narrowed down your list to gorgeous jewelry gift options. That way, you'll have an easier time this holiday season.
1. Sapphire and Diamond Hoop Earrings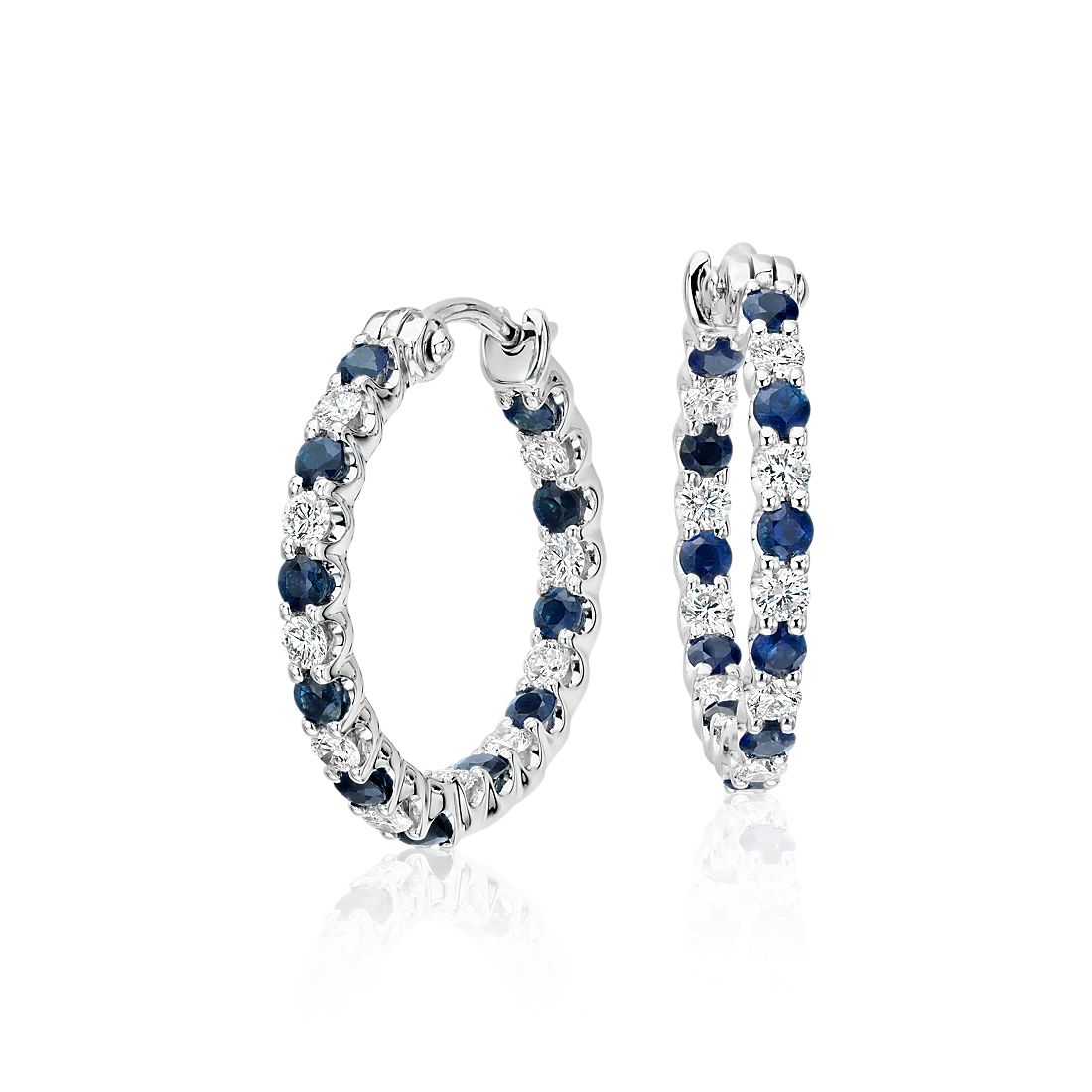 Want to buy her something that sparkles and shines as much as she does? These sapphire and diamond earrings from Blue Nile will make her feel like the elegant and special person she is. Pair it with simple-yet-stunning Blue Sapphire and Diamond Solitaire Pendant, and she'll dazzle wherever she goes! Until December 25th, you can get these pieces and more on sale from Blue Nile. Just use the code HOLIDAY22 to receive savings you'll love on gifts she'll cherish!
2. Silhouette Cuff Bracelet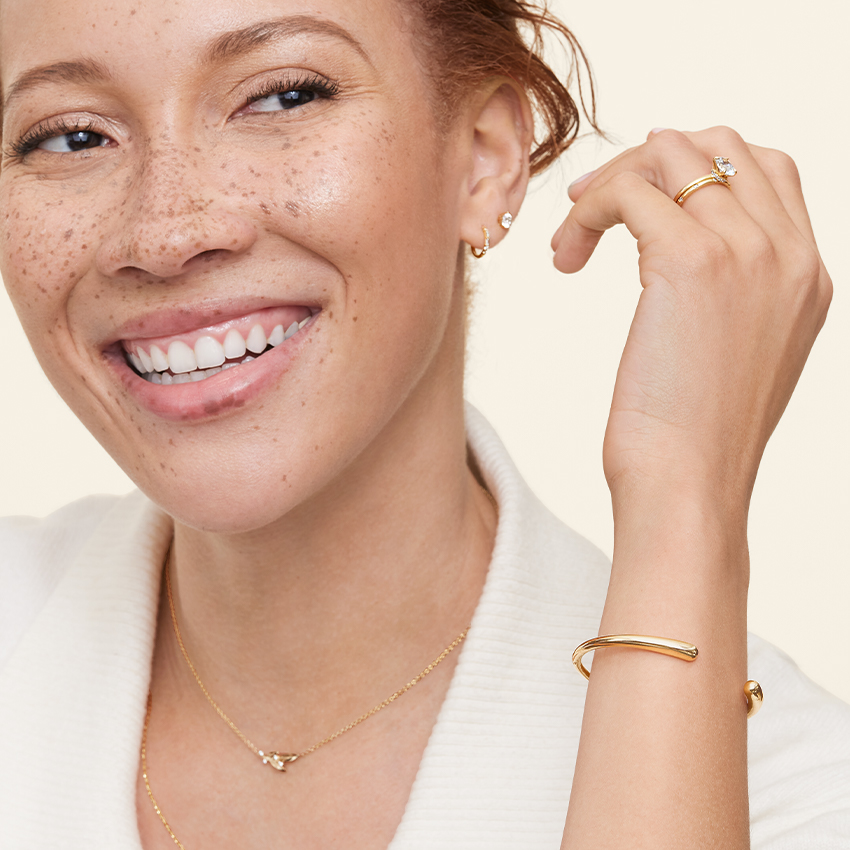 For a woman with a sleek and trendy sense of style, the Silhouette Cuff Bracelet from Brilliant Earth is the perfect accent piece. Bring out her inner classy elegance with this golden band that wraps around her wrist and ends in two hourglass formations. She'll feel confident and beautiful walking into any room with this gorgeous piece on her wrist!
3. Crescent Earrings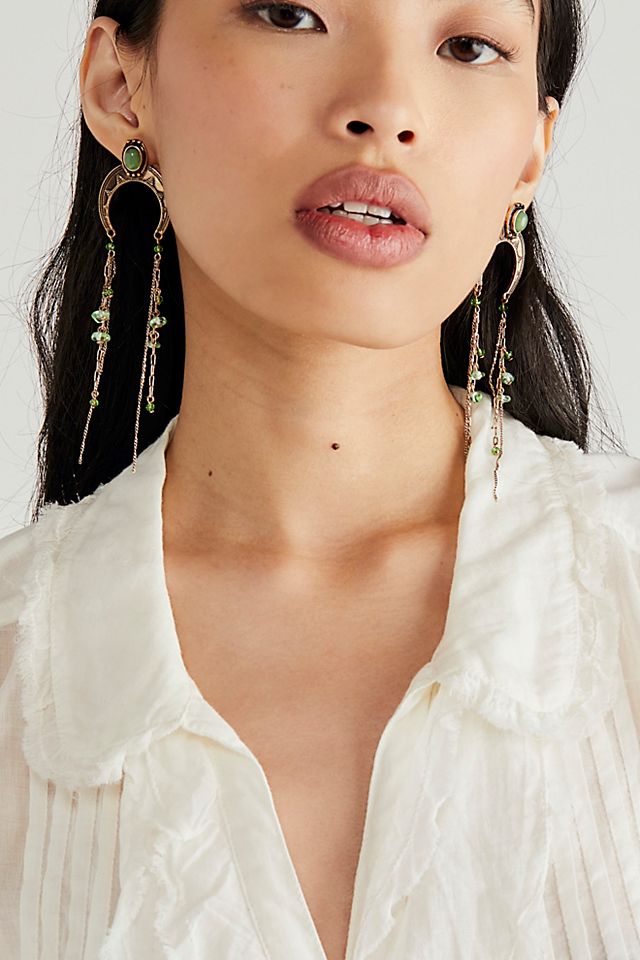 There's always a time and place for an eye-catching statement earring, and this is the earring to wear when all eyes are on you. These long Crescent Earrings come in seven different colors and gemstones, just skimming the shoulder for added drama!
4. Bamboo Hoop Earrings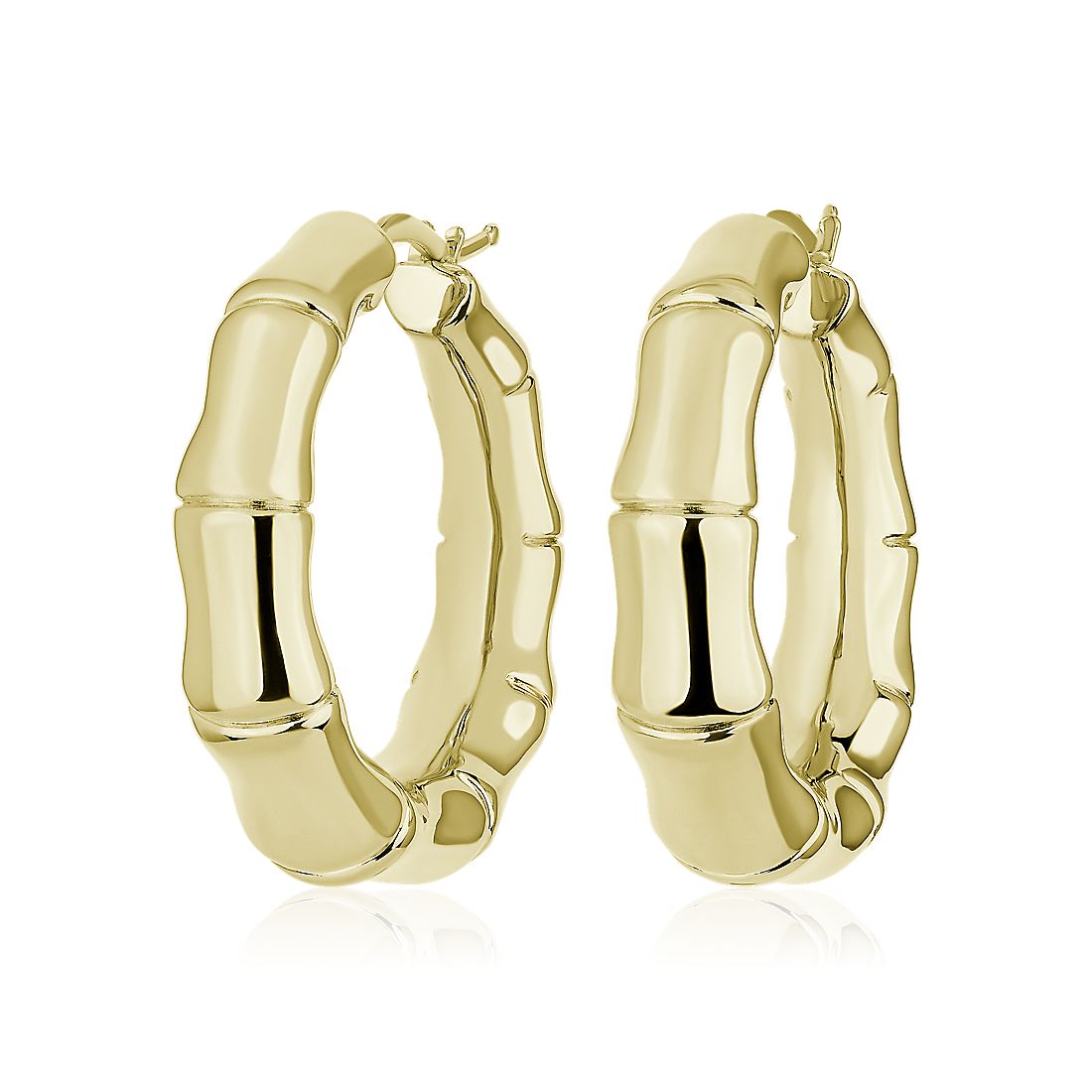 Bamboo Hoop Earrings from Blue Nile prove that fancy cuts don't have to mean you have to dress up to wear them. These go with everything in a woman's wardrobe and are the perfect length for going from the office to cocktails, dinner, or sitting dressed from the waist up on a Zoom meeting.
Celebrate the season and save on the perfect gift. Enjoy up to 40% off on select earrings, bracelets, rings, and necklaces. Use code HOLIDAY22!
5. Pearl Ring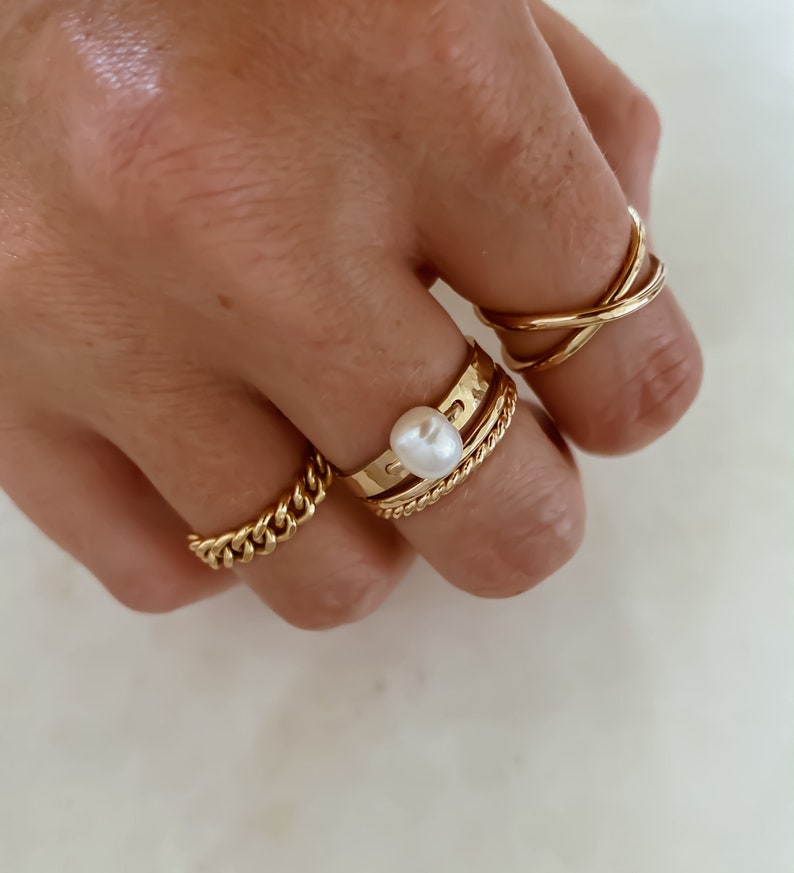 This Pearl Ring is ideal if you're looking for something a little unusual. With a thick 14K gold-filled band, this ring is classy, flattering, and unique. With a large white pearl linking the band together, this ring brings a modern twist to an otherwise traditional gemstone. 
6. Seaglass Necklace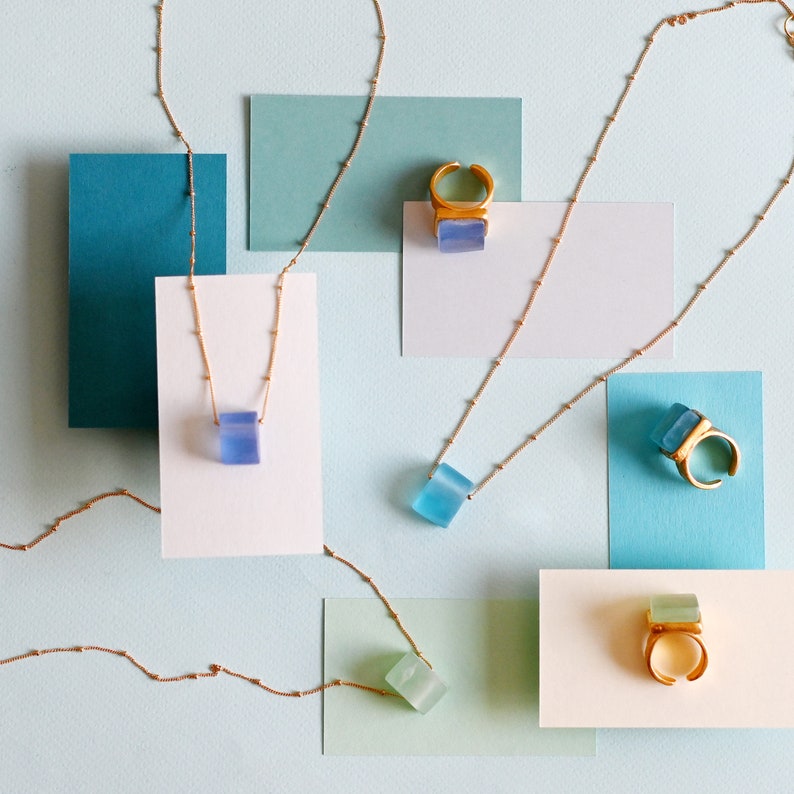 Who said expensive crystals were the only things we should see on necklaces? These adorable, handmade Seaglass Necklaces are a fantastic choice for someone who loves the ocean, or just can't decide on their favorite gemstone! In fact, it's one of our favorite pieces in this jewelry holiday gift guide!
7. Salvatore Ferragamo Gold Watch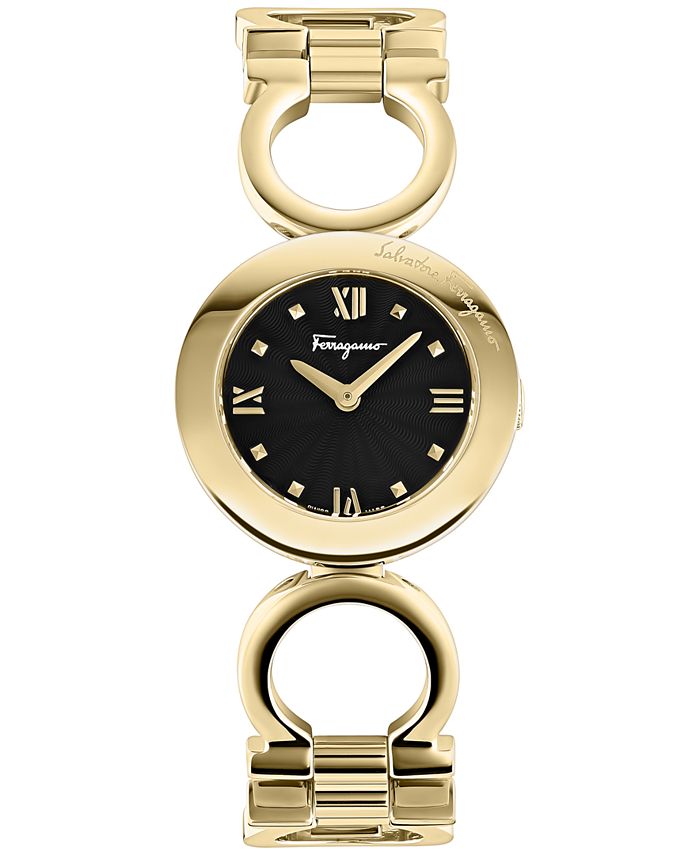 Sometimes, an event calls for a little splashing out, which is where this Salvatore Ferragamo Gold Watch comes in! With a cute gold ion-plated stainless steel bracelet at the back, this watch isn't too flashy, while still being incredibly elegant. 
8. Custom Dainty Multi-Gemstone Ring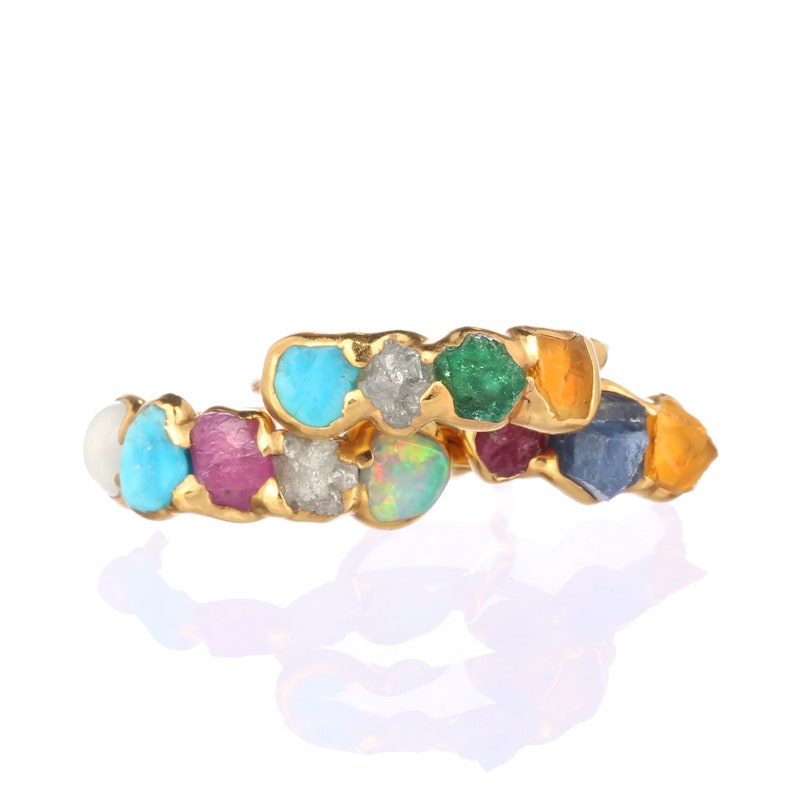 If you're shopping for someone who has specific gemstone ideas in mind, this Customizable Ring from Etsy vendor Ringcrush serves as a fantastic option! With this ring, you can choose your size, how many and which stones, and the material of the band. These rings (and all other jewelry from Ringcrush) are sustainably made in the U.S. 
9. Tree of Life Bracelet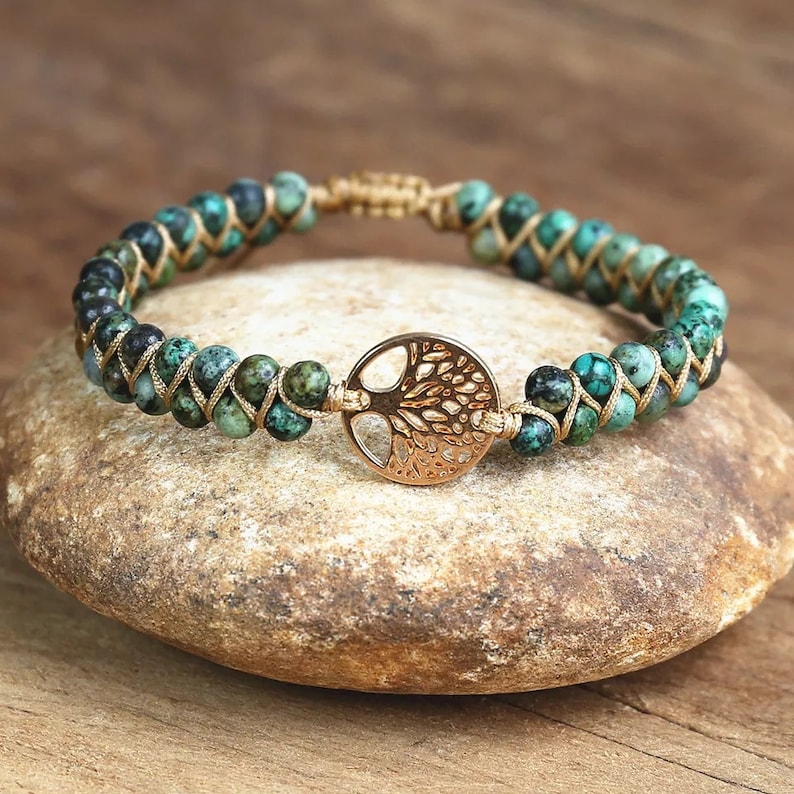 What better way to celebrate your relationship with a parent, sibling, partner, or best friend than to symbolize your love with this Tree of Life Bracelet? This bracelet is the perfect gift for someone who enjoys the healing properties of stones like jasper. It's handmade, adjustable, and comes from a vendor with stellar Etsy reviews! What's not to love about this jewelry holiday gift guide option?  
10. 14K Yellow Gold Paperclip Tennis Bracelet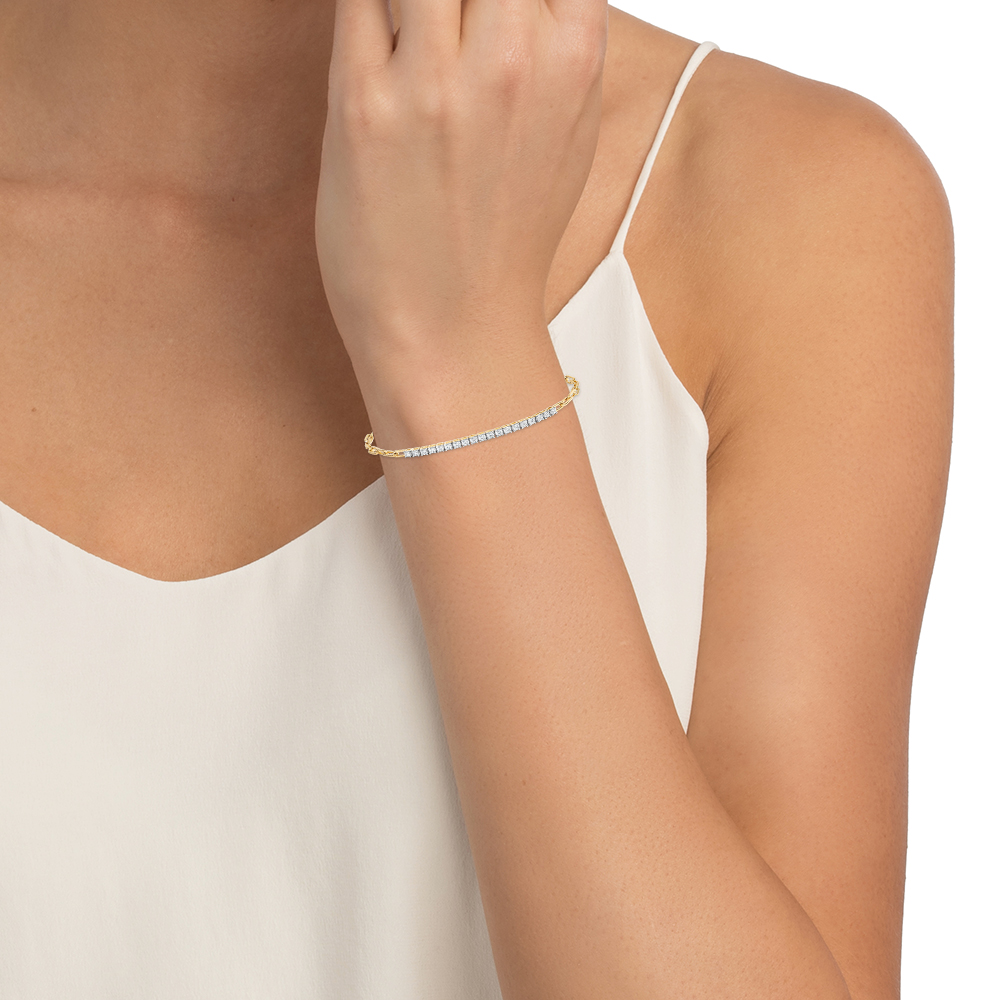 A tennis bracelet is a classic piece of jewelry and this Paperclip Tennis Bracelet offers a variation on diamonds all the way around and uses gold links to make the diamonds pop. These diamonds are lab-grown, which means you can be absolutely certain of their quality and that they are ethically sourced. 
Get the Perfect Gift
When it comes to selecting the perfect gift, there are so many options out there. We hope this jewelry holiday gift guide has given you some inspiration for what to get for your loved ones! Since we've all got the holiday season on the brain, here are some Christmas Home Decorations we love and our Gift Guides for Kids 2022 to keep you rolling!