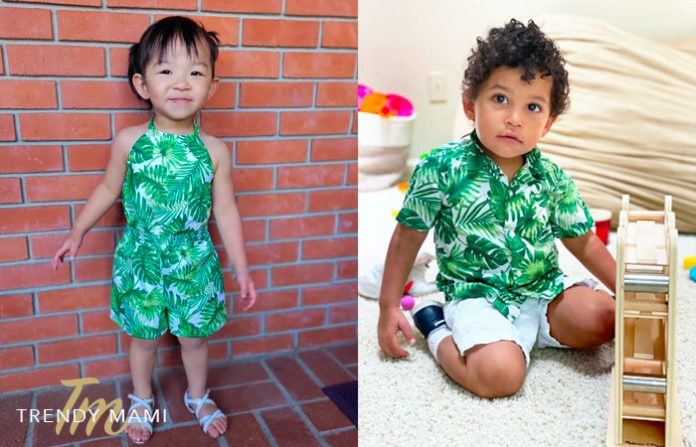 We hope you love the products we recommend! Just so you know, Trendy Mami may collect a share of sales or other compensation from the links on this page.
In this Janie and Jack review, we'll take a look at a few products that are super stylish, ultra-comfortable, and kid-approved!  
We're huge fans of adorable clothes for our kiddos, which is why we jumped at the opportunity to do this Janie and Jack review. They make some of the coolest, trendiest, and most importantly, comfiest clothes for both boys and girls. 
But don't take our word for it! We had our little candidates Aurelya and Nolan try on a few pieces to see if Janie and Jack would pass their fashion test too. 
Janie and Jack produce stylish pieces for boys and girls that are both modern and classic at the same time. They have clothes and accessories for newborns, trendy outfits for toddlers, and even fashionable clothing for tweens up to age 16.
Their product range includes everything from dresses and slacks to swimsuits and joggers. And they're made with high-quality fabrics that are built to last – or at least be handed down to other friends and family members! Durable clothing that's super stylish is definitely something we can get behind!
Janie and Jack Review
We recently snagged a few pieces from their Summer 2021 collection and wanted to share our thoughts in this Janie and Jack Review. Here's what we got:
For boys:
For girls:
When we first received the clothes, we immediately noticed the vibrant colors and cool design of the fabric. The lush palm print of the Palm Poplin Shirt and Palm Romper and right on trend with this season's style. Overall, their clothes were very well designed and looked like they were ripped right from the pages of a fashion magazine!
We were also amazed at the high quality of the products. You can tell just from looking at them that they're made with durable, long lasting materials. The shirt and romper are made with 100% cotton, so it's easy to wash and comfortable to wear in the heat of summer.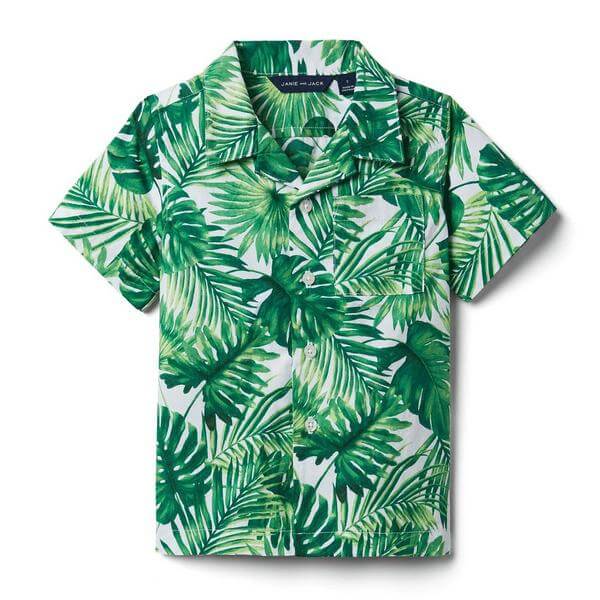 This adorable tropical button-up is perfect for summer. The pattern is extremely fun and summery. Nolan loved the colors, and we loved how easy it was to just toss in the washing machine after a day of playing.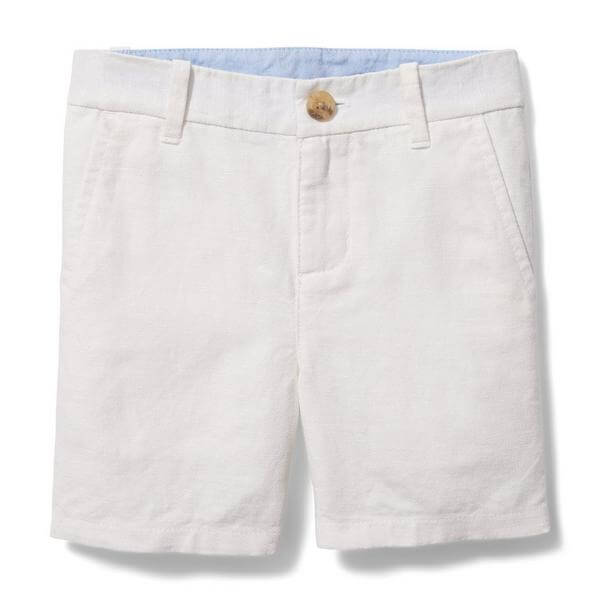 Ideal for formal or casual outfits, these little linen shorts are extremely versatile for summer. They are made with a linen-cotton blend with an adjustable waist (so they're super comfy). We love that you can match them with practically any type of shirt you have in the closet.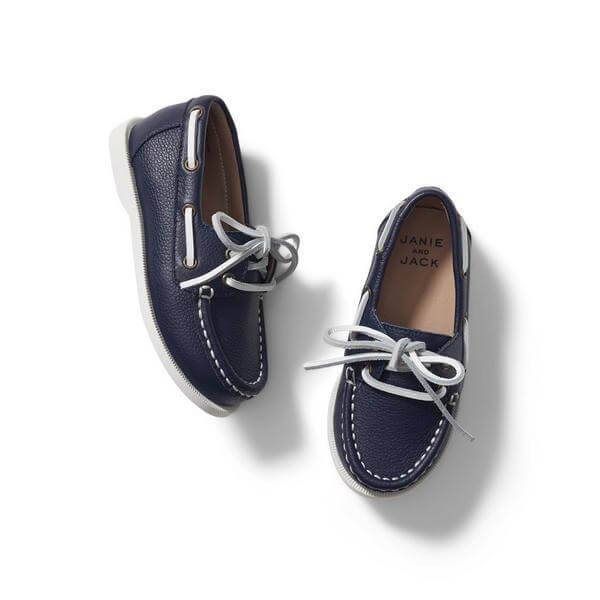 How cute are these boat shoes? They're made with genuine leather that's built to last, although they do take a while to soften up. Until they are completely broken in, we recommend wearing thick socks so they're more comfortable on your little one's feet.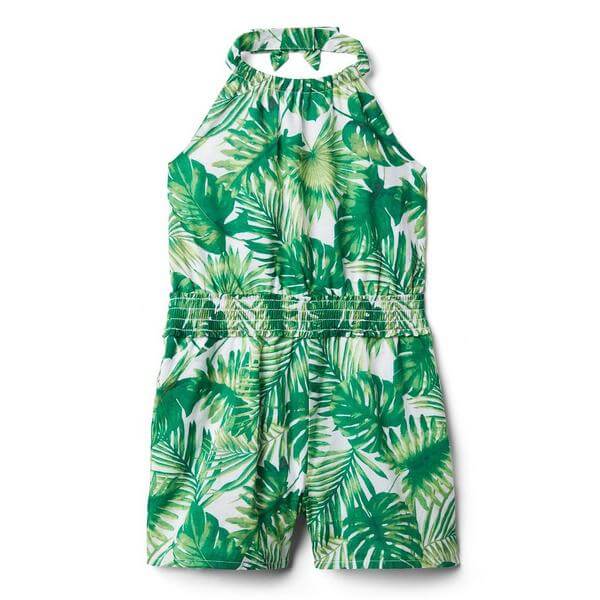 The tropical design of this palm romper is perfect for summer. It's fully lined, machine-washable, and even has two front pockets to store little treats or goodies collected out on the beach or in the park. This was a huge hit with us, and Aurelia too!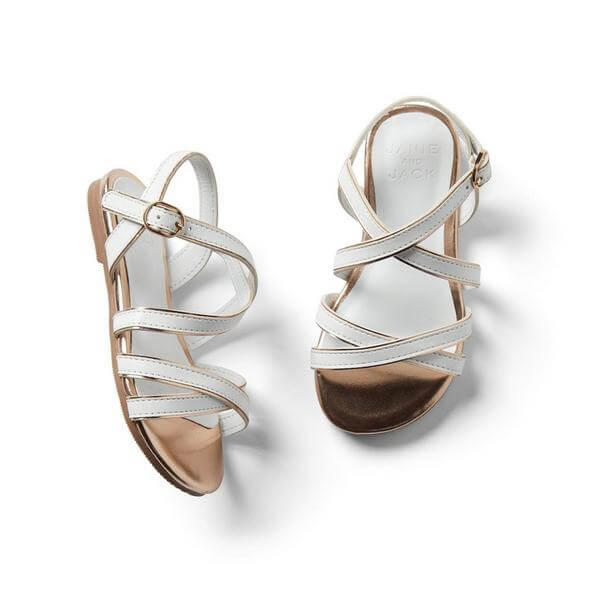 No girl can have too many pairs of shoes! These sandals are perfect for warm weather and pair perfectly with shorts, dresses, or rompers. And they have a buckle closure, so you know they'll stay on for the whole day.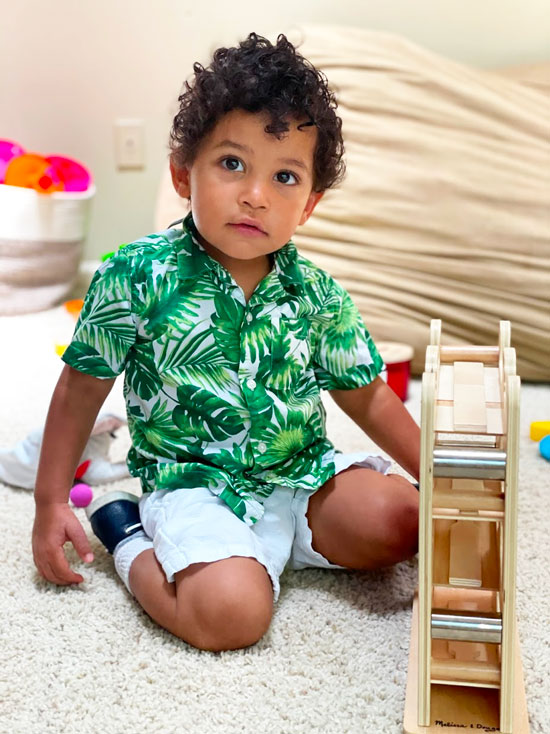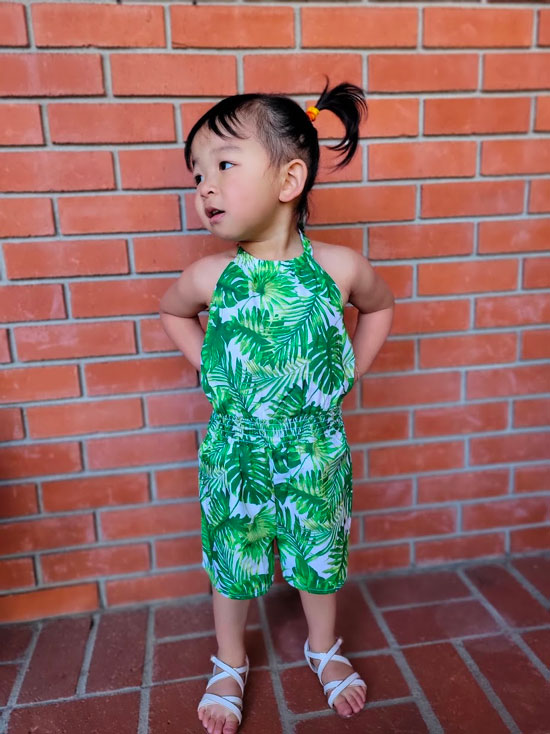 How can Janie and Jack Improve?
As part of this Janie and Jack review, we wanted to give one piece of advice for management – make more cute clothes! While their website has tons of different shirts, shoes, dresses, pants, shoes, and swimsuits, we would love to see more items available. After all, we would purchase their entire inventory if we could! Check out what's on sale too to get even more pieces for the season!
Final Thoughts
To sum it up, we love the design and high-quality materials that Janie and Jack use for their kid's clothes. It's also great that they cater to such a diverse age group, starting from newborns and going all the way up to age 16. 
We can tell the clothes will last not just through a few rounds in the washer but for years of use. And they're extremely versatile. These pieces we received can be used for special occasions or for weekend getaways (and even school days once fall rolls around). 
Plus, they're Nolan and Aurelya approved! 
This has been our Janie and Jack review. Now that you have summer outfits picked out, why not read more about a few hacks for a stress-free summer with kids? And don't forget to blow up those inflatable pools and to lather on that sunscreen – we're hoping for warm weather and endless days of sunshine!