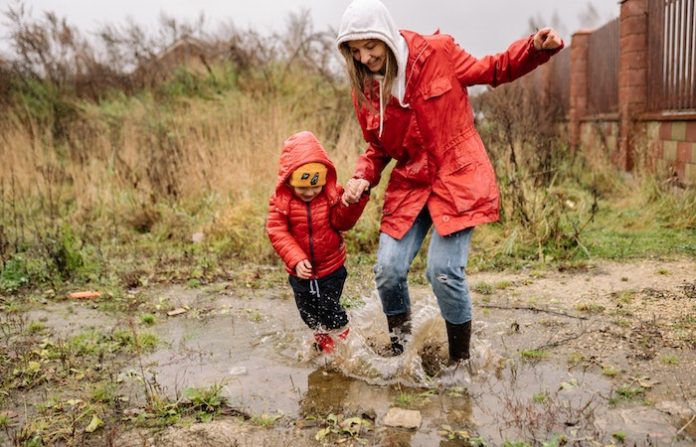 We hope you love the products we recommend! Just so you know, Trendy Mami may collect a share of sales or other compensation from the links on this page.
Do your kids spend rainy days splashing in puddles? Or maybe they do everything possible to not get wet. Regardless of whether your child hates rain or loves it, having the right rain clothes for kids is crucial if you want to keep them happy and dry. 
With fall just around the corner, you should refresh your children's wardrobe with the best rain clothes for kids. That way, you don't have to worry about keeping them dry on their way to school or whenever the weather takes a turn for the worst. 
Since your time is limited and precious, we've rounded up the best rain clothes for kids, so all you need to do is choose and buy! Let's dive in. 
7 Best Rain Clothes for Kids 
1. Quality Rain Boots Such as Hunters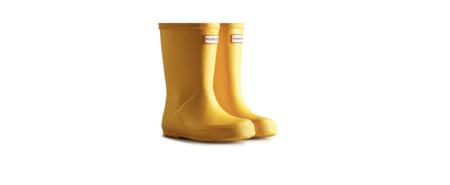 Your first port of call should be to get a high-quality pair of rain boots. A pair like these Hunters First Classic Rain Boots will last forever, but a pair like these Cat & Jack Girls' Rainbow Rain Boots (or these Western Chief Dinosaur Rain Boots for boys) is a more cost-effective option if you're worried they're going to get outgrown in a season or two.   
2. North Face Storm Rain Jacket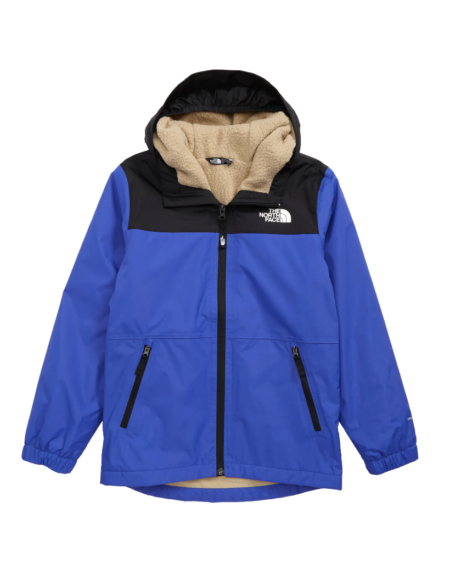 All kids need a quality waterproof rain jacket for heavy downpours and serious rain days, and North Face provides just that. This Kids' Warm Storm Jacket is perfect for toddlers and small children, while this one has sizes for bigger kids. It has a waterproof shell with a microfleece lining to keep them warm in cooler weather. 
3. Snow Day Shoes 

If you live in a state that sees a lot of snow, then rain boots just aren't going to keep your little one's feet warm. These Uggs are a great choice for kids of all ages. 
For bigger kids who want to stay stylish and will turn up their nose at the most practical of shoes, these Nike Woodside 2 High boots look like hightops with rubber and leather to keep their feet dry in rain and snow and are sure to please. 
4. Light Rain Jacket for Showers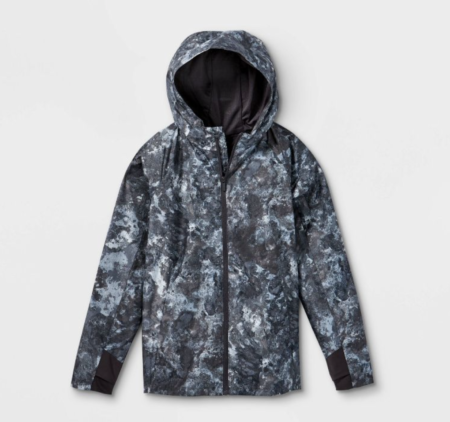 Finding the right water-resistant clothes for showers on warm days can be difficult. To keep your kid both cool and dry, try this Boys' Lined Rain Jacket. 
If showers are unpredictable in your area, consider investing in a packable rain jacket so you can bundle it at the bottom of their school bag so they've got it if they need it, but don't have to carry it around all day if they don't. This Jules Yellow Rainbow Packable Jacket will brighten any dull day. 
5. Little Camo Boots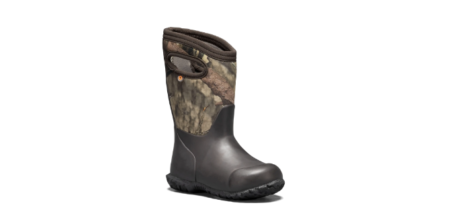 Does your family spend a lot of time out in the country? If so, these BOGS Kids York Camo Waterproof Boots will have them feeling ready to hit the trails, go camping, or work outside with the older members of the family. 
6. Waterproof Pants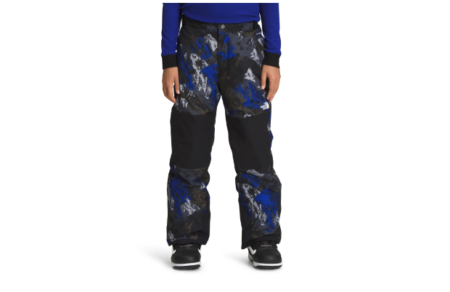 If you live in a super snowy area or if your child likes to spend a lot of time outdoors come rain or shine, a good pair of waterproof pants will be worth their weight in gold. These Kids' Freedom Waterproof Insulated Snow Pants are insulated and water-repellant, so are ideal for adventurous kids. 
7. Water Resistant Backpack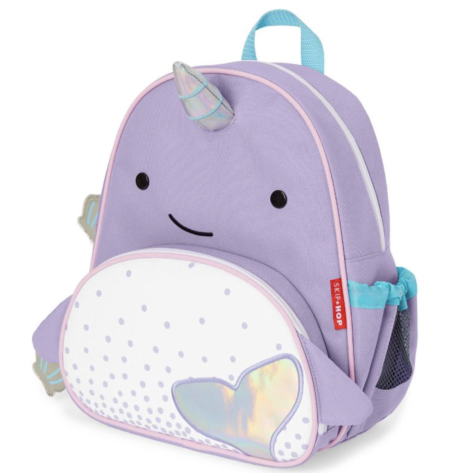 Don't forget to add a water-resistant backpack to your list of essential rain clothes for kids, or you're going to have some very wet textbooks. This little Skip Hop Zoo Little & Toddler Kids' Backpack – Narwhal is adorable and super affordable, and for Despicable Me fans, you won't go wrong with this Minions Backpack. 
Get the Best Rain Clothes for Kids
These 7 best rain clothes for kids will keep them dry and comfortable during light showers, downpours, and even on snow days! If you're looking to give their wardrobe a revamp, make sure you check out our Best Back to School Clothes Shopping List, Spring Fashion for Kids List, and our top pick of Beach Clothes for Kids to ensure they've got something for every season.