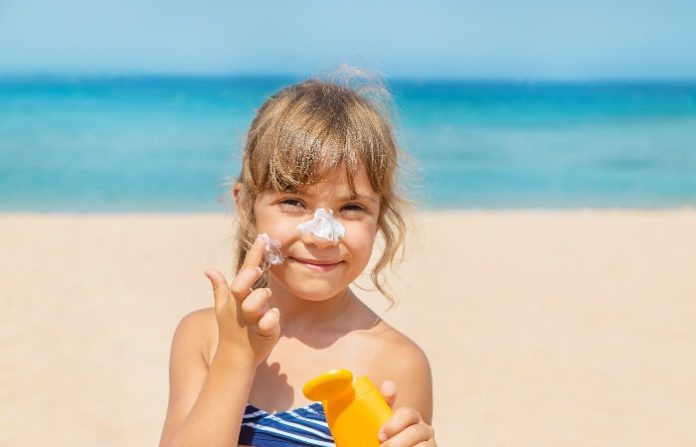 We hope you love the products we recommend! Just so you know, Trendy Mami may collect a share of sales or other compensation from the links on this page.
Wrestling with your child as you try to apply sunscreen to his face or arguing with your daughter to put on her SPF before you guys go to the beach is nobody's idea of fun. However, it is essential to protect your young ones from the harmful UV rays. There is plenty of variety when you're looking for sunscreen, there's lotions, sticks, sprays, and creams, which can make it hard deciding which to choose. Don't fear, we've listed the best sunscreen for kids and the best sunscreen for babies and their sensitive skin.
Please note, if your infant is less than six months old, it has been recommended by both the American Academy of Dermatology and the Skin Cancer Foundation to keep your baby out of the sun (and avoiding sunscreen if you can), as their skin is highly sensitive and has too little melanin, making them more susceptible to sun damage. Instead, if you must take your infant out in the sun, be sure to dress them in lightweight long sleeves and pants, a wide-brimmed hat, and sunglasses to protect them from head to toe. Once your child reaches the six-month mark, make sure you apply SPF thoroughly whenever you're out in the sun.
For those of you not only looking for sunscreen but also clothing for your kids, take a look at Janie and Jack. Janie and Jack carries durable clothes for your kids, whether they're newborns or teenagers.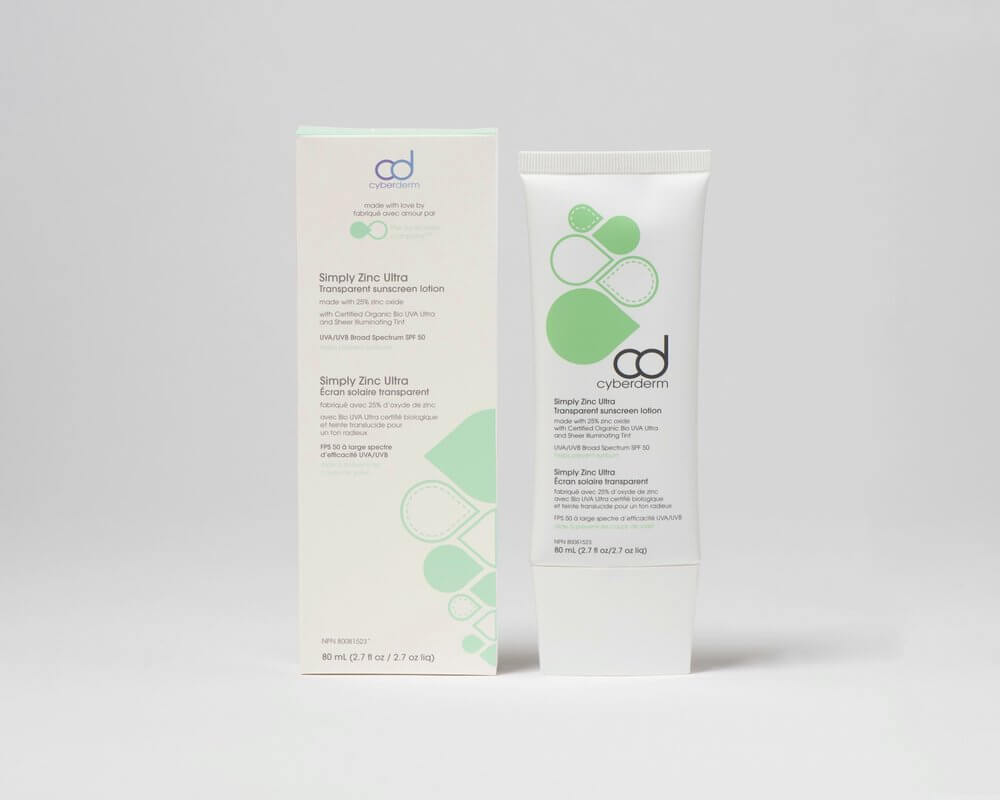 This is by far the best sunscreen for kids, and our ultimate favorite from The Sunscreen Company. The CyberDERM Simply Zinc Ultra SPF 50 is a reformulation of their cult favourite Simply Zinc Ultra. With a completely new light weight feel and incredible ingredient list, this sunscreen is an excellent choice for you and the little ones! The new formula lives up to its name. It dries almost instantaneously upon application and its sheer light tint can be used on all skin tones. We all know that children and babies have the most sensitive skin out there, that's why this sunscreen is the perfect choice for their delicate skin! It's light weight but ultra-protective with high quality Zinc Oxide and perfect for hyperpigmentation and sensitive skin.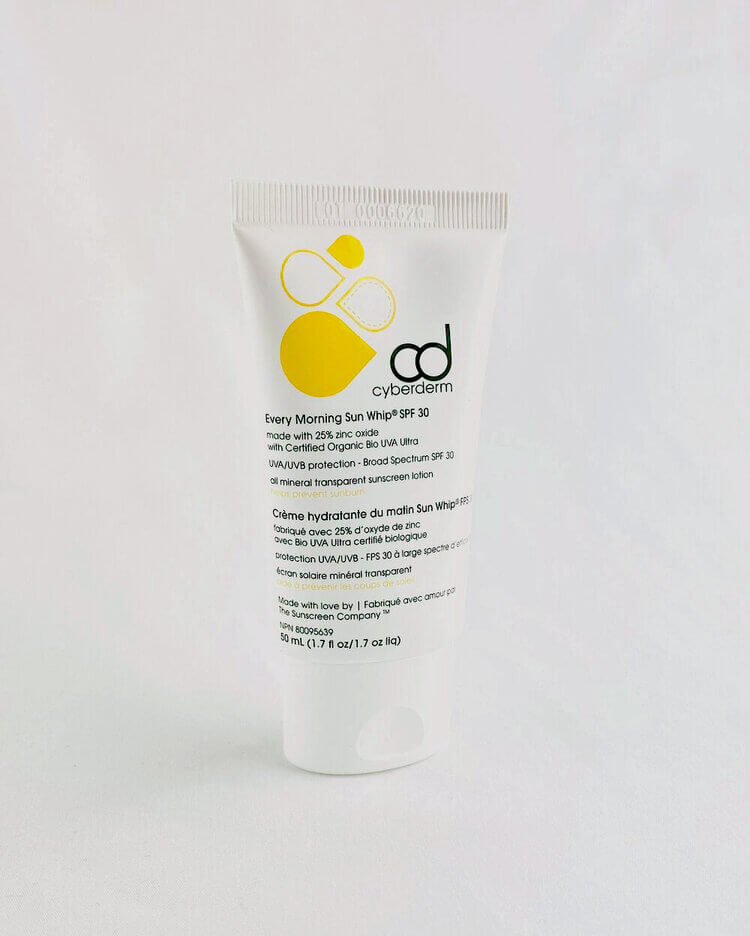 Even when it's not hot and sunny, your kids still need protection from the sun's harmful UV rays. Yep, you read that right, even when it's cloudy out. That's why CyberDERM Every Morning Sun Whip SPF 30 is the perfect daily sunscreen choice. This creamy and airy sunscreen lotion with 25% zinc oxide is easy to apply, with minimal rubbing and blending, so your child's sensitive skin won't get irritated. You may also be pleased to know that this sunscreen is vegan, cruelty-free, fragrance free and free from essential oils. With this daily SPF option, you get aesthetics, performance, effectiveness and safety, you get the whole package. So if you're looking for a protective daily sunscreen option that provides light weight hydration and invisible protection and is ideal for sensitive, dry, normal or combination skin types, this is your go-to!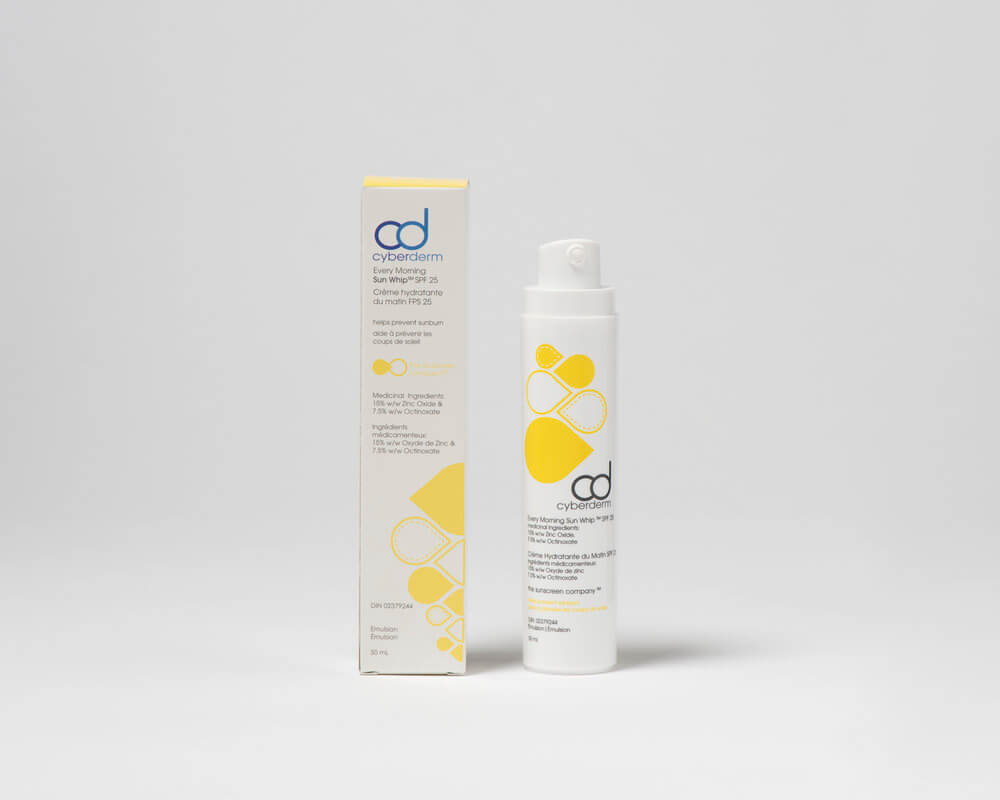 This is another option for your child's daily sunscreen routine, with a matte finish that can be applied to your child's face, neck, chest, and hands! With zinc oxide as an active ingredient, this sunscreen provides consistent and photo-stable protection against UVB and UVA rays. It's also soothing and calming to the skin, which is why mothers apply zinc oxide to their babies' bottoms! This 15% zinc oxide and 7.5% encapsulated octinoxate blend applies transparently and smoothly on all skin types and tones. For many people, it provides just the right amount of hydration. It is also perfect for those with combination, oily or acneic skin. This is a top-grade essential for both young and mature skin and will provide your child with essential daily protection. If you're looking for the best sunscreen for kids, this is a perfect everyday choice!
Looking for more options for your skin too? We've got you covered!
Another product that will bless your skin this summer is this 3 in 1 product by Suntegrity Skincare. It acts as a face moisturizer, sunscreen and make-up primer all in one. Be sure to check out Suntegrity Skincare for products that are multi-tasking, beauty-boosting, and packed with antioxidants and non-nano zinc oxide to deliver Broad Spectrum SPF 30 protection that benefits your skin and your look!
Maybe you just need some protection form those pesky mosquitos.
Looking for more products to keep your skin refreshed, hydrated and calm this summer? These cleansing towelettes are perfect to throw into your bag for your next beach day with the kids or your next gym session! Your skin will feel as good as new thanks to the all-natural coconut water, vitamin E, green tea extract, and provitamin B5 in these towelettes. Check out Sweat Cosmetics for more sweat plus water-resistant cosmetics that will help you out in summer!
We hope you enjoyed this article on the best sunscreen for kids! If you did enjoy, you may also want to check out these Podcasts For Kids – Fun, Enjoyable and Educational! Or this Essential Summer Hiking Gear for the Ladies and the Kids.