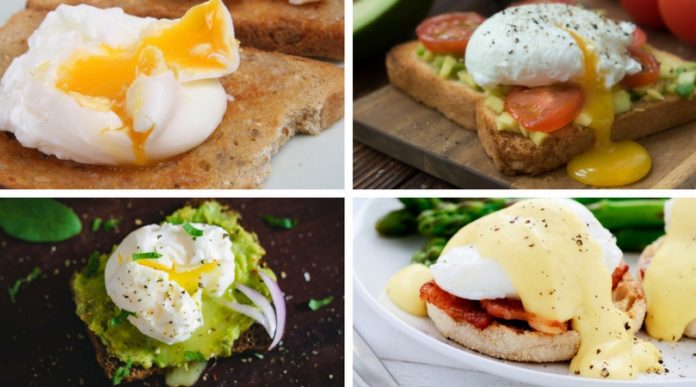 We hope you love the products we recommend! Just so you know, Trendy Mami may collect a share of sales or other compensation from the links on this page.
I'm glad you loved my avocado toast and poached egg recipe! But one of the peskiest parts of that recipe is making sure you get the perfect egg.
Poached eggs is a bit of a compromise: You're not going to get a perfect, round white like a fried egg, or something fluffy and aesthetically pleasing like scrambled eggs. But if you're willing to tolerate a few wisps of stray egg white and a cloudy yolk, then poaching is an easy and healthy alternative to frying. Thanks to Kitchn for these instructions.
Before we proceed, key tip: use fresh eggs. The whites will be tighter, and less likely to go everywhere.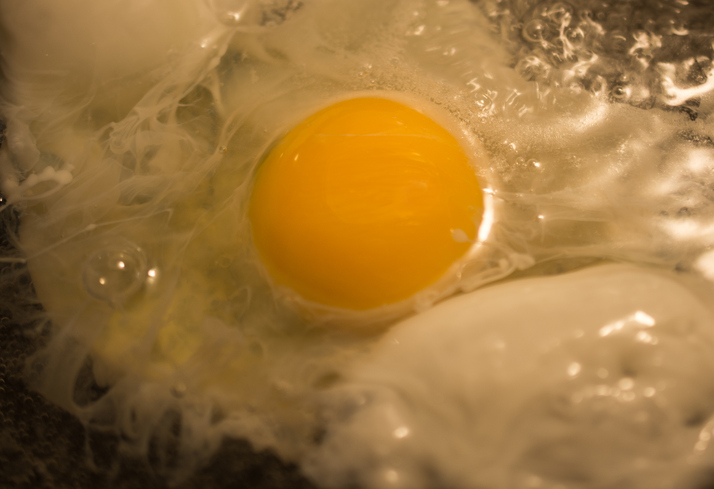 What you need
Water

1 large egg

1 tablespoon rice vinegar (or other mild-tasting vinegar)

Salt and pepper to taste

Small saucepan

Small measuring cup

Timer

Slotted spoon

Paper towel, optional
Directions
Fill the saucepan about 2/3 full with water and bring to a boil.

Turn the heat down and let the water relax into a brisk simmer. You should see bubbles coming up to the surface, but it won't be rolling.

Crack the egg into a small measuring cup, preferably one with a long handle. This will help you ease the egg into the water.

Add vinegar to the water.

Use the measuring cup to carefully lower the egg into the water and then tip it out into the water. Make sure the water is at a bare simmer.

Cook for 4 minutes.

Use a slotted spoon to remove the egg from the water.

Pat the egg dry

Season and eat immediately! Perhaps place it on your avocado toast.
See? Poaching an egg doesn't have to be difficult. And without any oil, it's a healthy alternative too. Put it on toast, on salad, on hashbrowns, and — my personal favorite — eggs Benedict. There's nothing like starting my day with perfect poached eggs with this recipe!
What's your favorite way to eat a poached egg? Leave a comment below!