You better watch out! The holiday season opens up a huge gift bag of Christmas outfits to wear. So say bye to your red and green reindeer onesie, because Santa has got way better outfits for you. Here's six of them!
Here are the details of each Christmas outfit:
1. The Casual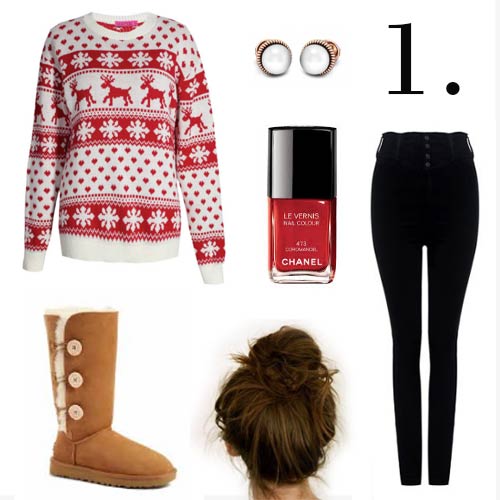 Have a small get-together with some friends? Here's a dressed-down look for your casual party. Winter sweater, black leggings, and winter boots. Accessorize with small pearls and red nail polish.
Jeans: Citizen of Humanity, Nailpolish: Chanel, Winterboots: UGG, Earrings: Candere
2. The Classy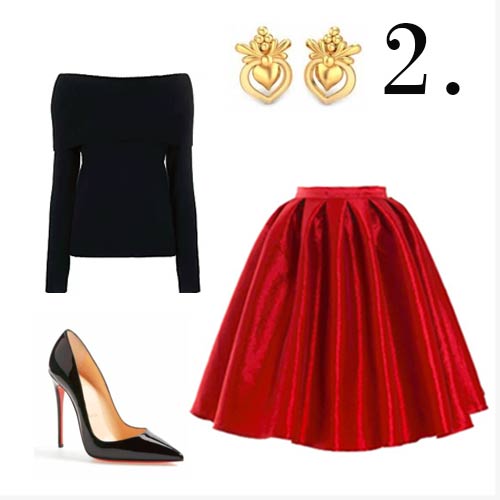 Looking to dress it up a bit? Perhaps turn some heads at your holiday party? We got you covered with this classy Christmas outfit! Black sweater, red skirt, heels and a nice pair of gold earrings to top it off.

Skirt: Chicwish, Sweater: Theory, Earrings: Candere, Pumps: Louboutin
3. The Grunge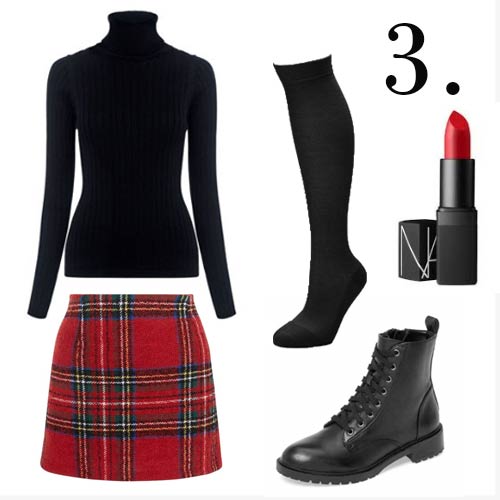 Have a little more rebel in you? Show your holiday spirit in a black turtleneck, plaid skirt, leggings, black boots , and some aggressively red lipstick for a great rocker girl look.
Skirt: Asos, Turtleneck: MIH Jeans, Boots: Steve Madden, Knee high Socks: Kohls, Lipstick: Nars
4. The Cozy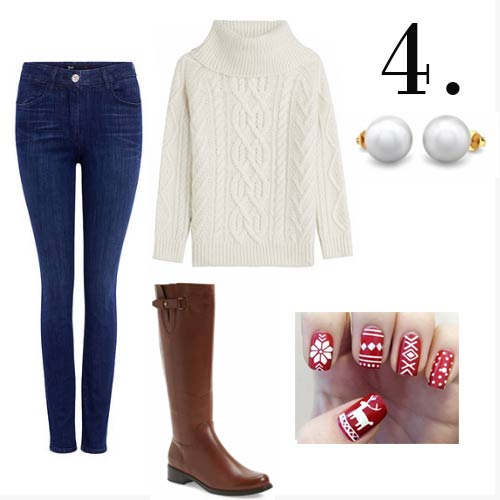 Don't we all just want to cuddle up near the fire with a cup of hot cocoa? Well, if you feel like lounging around and still look put together, try out this outfit. White cable-knit sweater, blue jeans, and brown riding boots. Pair with pearl earrings and holiday-themed nails.

Jeans: Channel Seam, Sweater: Polo Ralph Lauren, Earrings: Candere
5. The Fashionista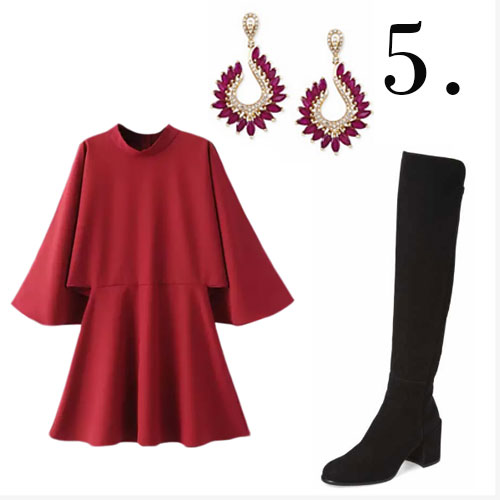 Are you the person everyone looks to for the classiest and most sophisticated fashion trends? Wow everyone with a red dress with a distinct cut, match it with over the knee black boots, and some fancy dangle earrings with matching color. Perfect getup for the host of the party.
Dress: Zaful, Boots: Stuart Weitzman, Earrings: EFFY Final Call
6. The Sexy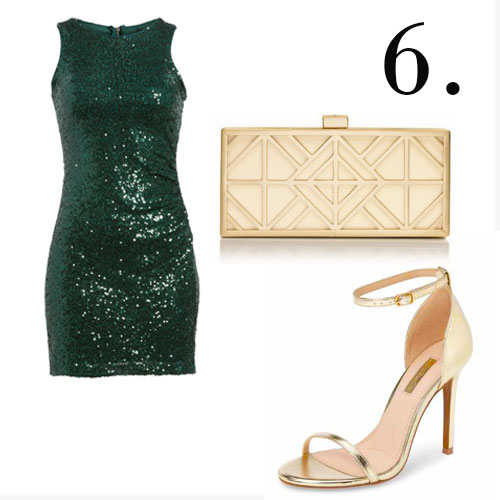 Ready to really deck the halls? You'll be the hottest woman in the room with a skin-tight green-sequined dress, high heel gold sandals matched with an eye-catching gold clutch. Whether or not you end up on the naughty list is anyone's guess.
Dress: Speechless, Sandals: Topshop, Purse: Tori Burch
Dressing up for the holidays doesn't have to always involve ugly sweaters or Santa hats. Dress it up, down, classy, or whatever which way you want!
Need more outfits, check out our NYE Outfits Article, Winter Sweater Weather Outfits and even our Ugly Christmas Sweater Article! All of which can also work as your Christmas Outfit!
Happy Holidays!