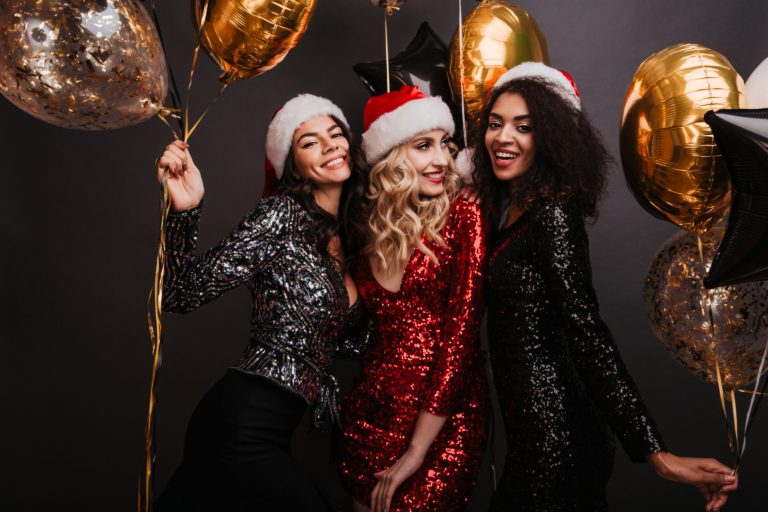 We hope you love the products we recommend! Just so you know, Trendy Mami may collect a share of sales or other compensation from the links on this page.
You'd better watch out! The holiday season opens up a huge gift bag of Christmas outfits to wear. So say bye to your red and green reindeer onesie, because Santa has got way better outfits for you.
Perfect Christmas Outfits Ideas For Every Style
Christmas outfits are second only to Christmas nails! But don't let anyone accuse you of not being stylish for the holidays. Check out these outfit ideas that will fit anyone's style, and some can even be mixed and matched!
1. Casual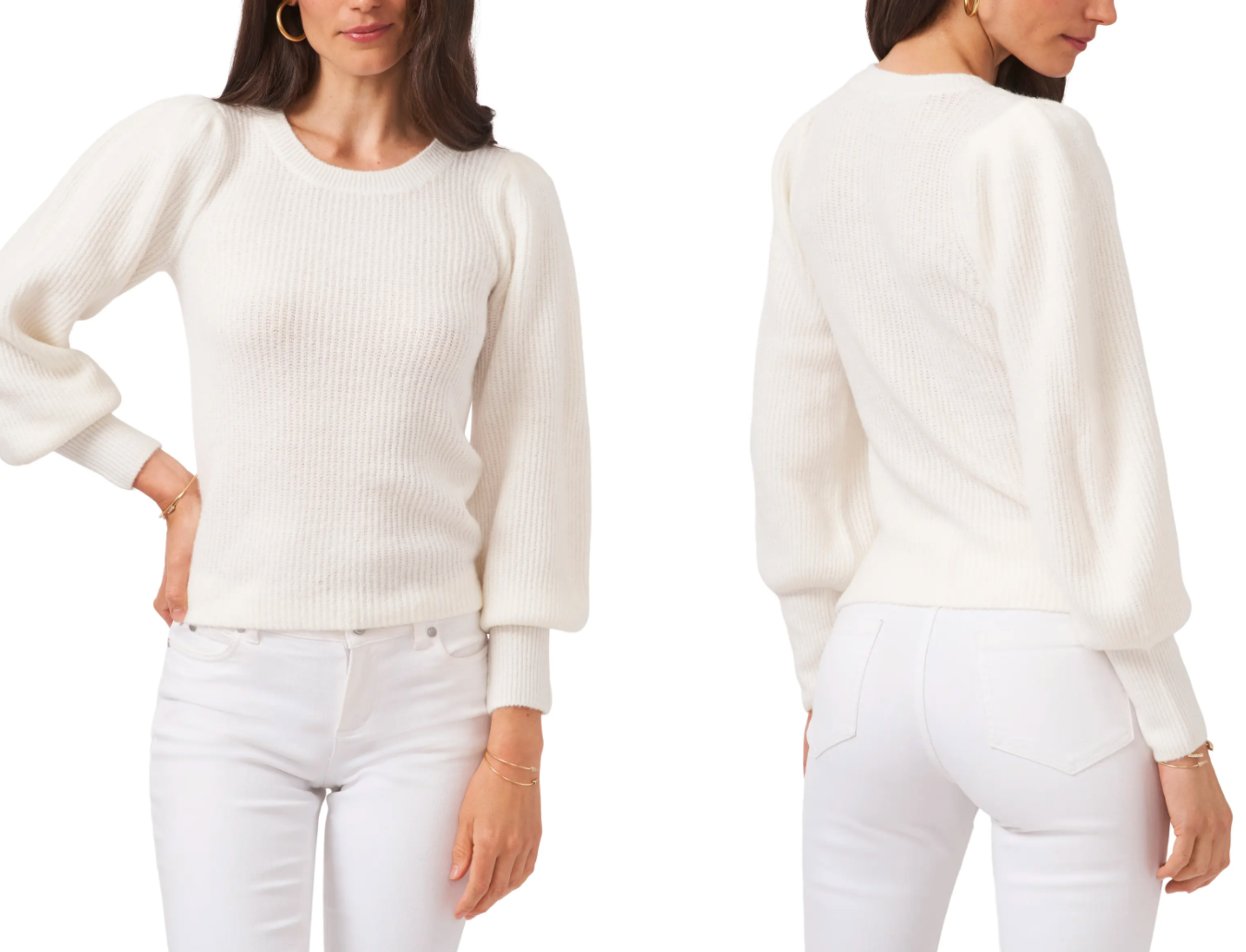 Have a small get-together with some friends? Here's a dressed-down look for your casual party. This balloon-sleeved sweater from Nordstrom would pair perfectly with black leggings and winter boots. Accessorize with small pearls and red nail polish.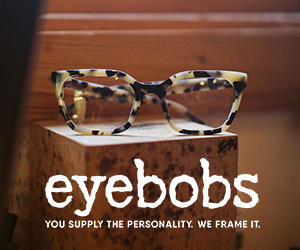 2. Elegant
This gorgeous dress by Anthropologie is sure to turn heads at every Holiday party. It's light, feminine, and perfectly paired with tights and golden slip-on shoes!
3. Bohemian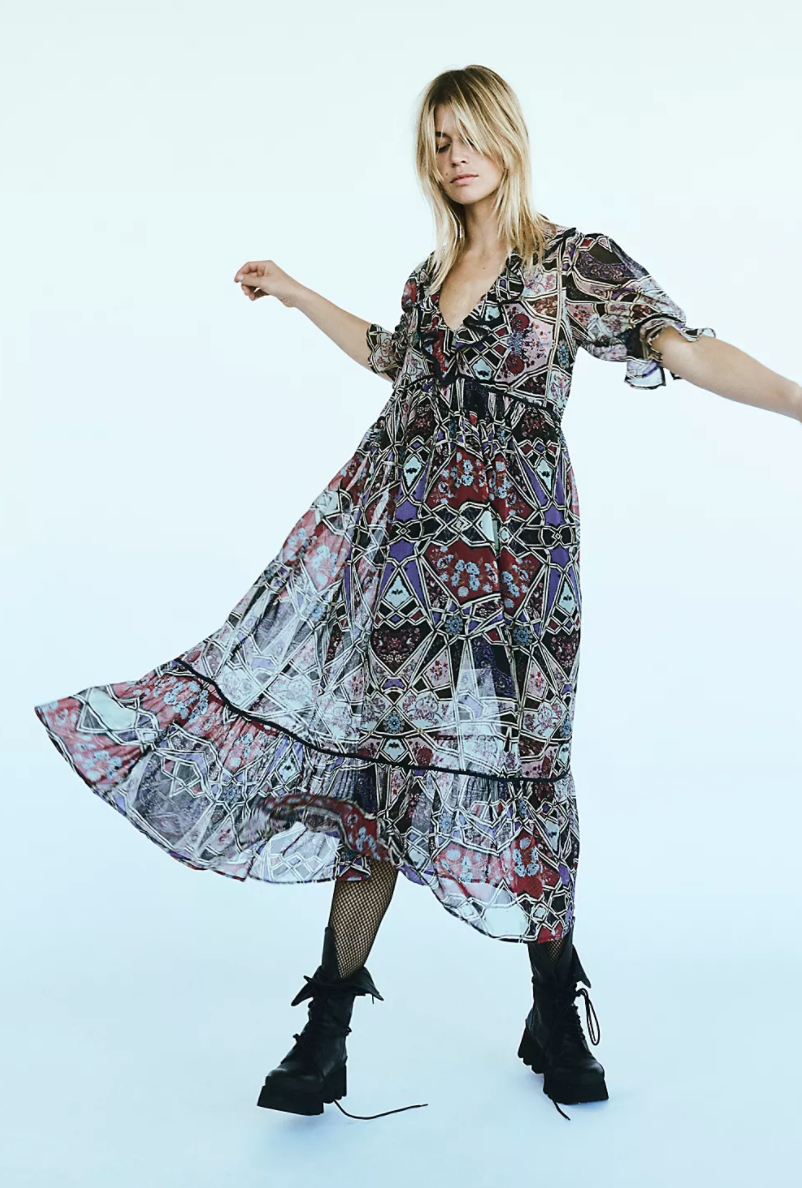 If the holidays are meant to be enjoyed, then dressing as freely as you like is on the table! In this case, Free People has just the clothing for the free-spirited. This Carmella Maxi dress has all the holiday colors while also being unique and flowy: which are two important things for the bohemian.
4. The Trend Setter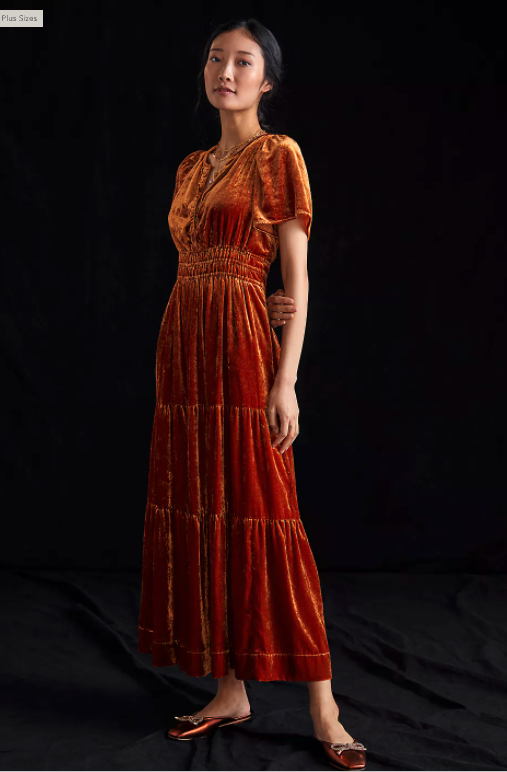 Anthropologie's bestselling dress that everyone loves, the Somerset Maxi Dress, is now available in luxurious, maximum-sheen velvet and in multiple shades as well. If you're thinking about it, buy it now before it sells out!
5. Classy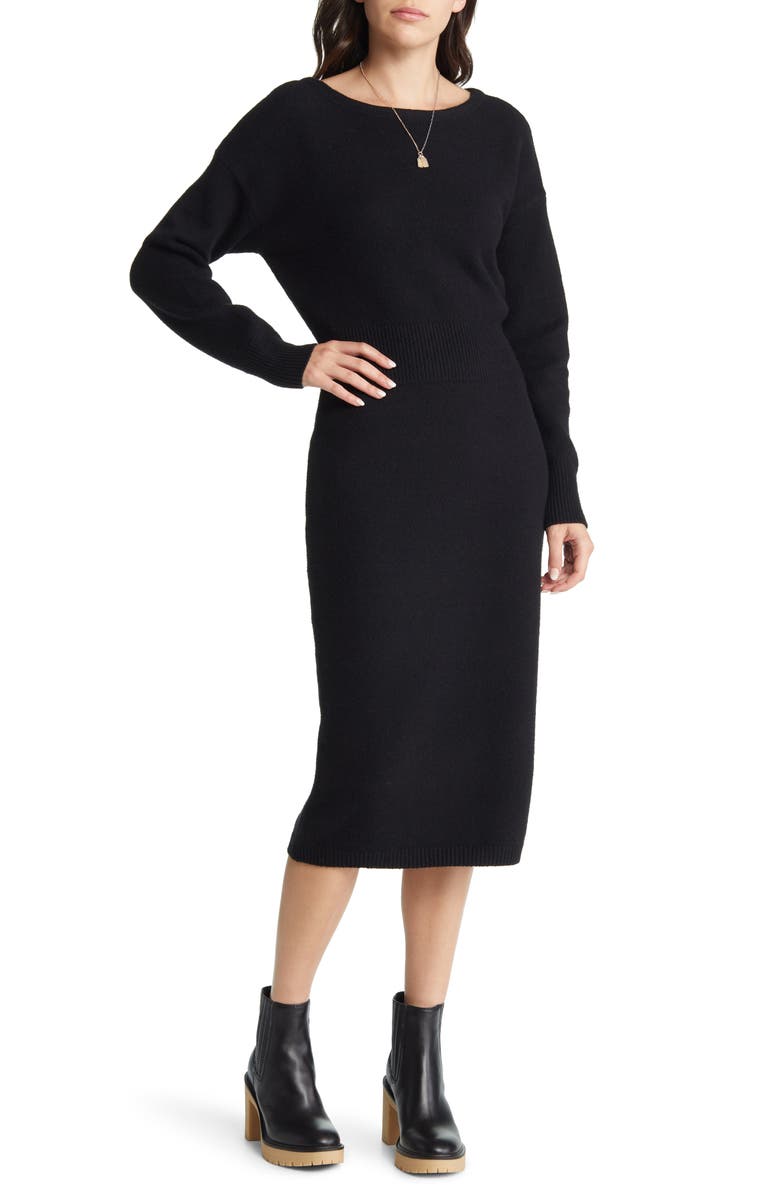 Looking to dress it up a bit? Perhaps turn some heads at your holiday party? Nordstrom's got you covered with this classy Christmas outfit! What's better than a black sweater dress, black mid-calf boots, and a nice pair of gold earrings to top it off?
6. Cozy
Don't we all just want to cuddle up near the fire with a cup of hot cocoa? Well, if you feel like lounging around and still looking put together, try out these leggings. These plaid leggings from Macy's will keep you cozy while also pulling your ensemble together. They will match any neutral Christmas blouse you buy and can be paired with boots or flats!
7. Midi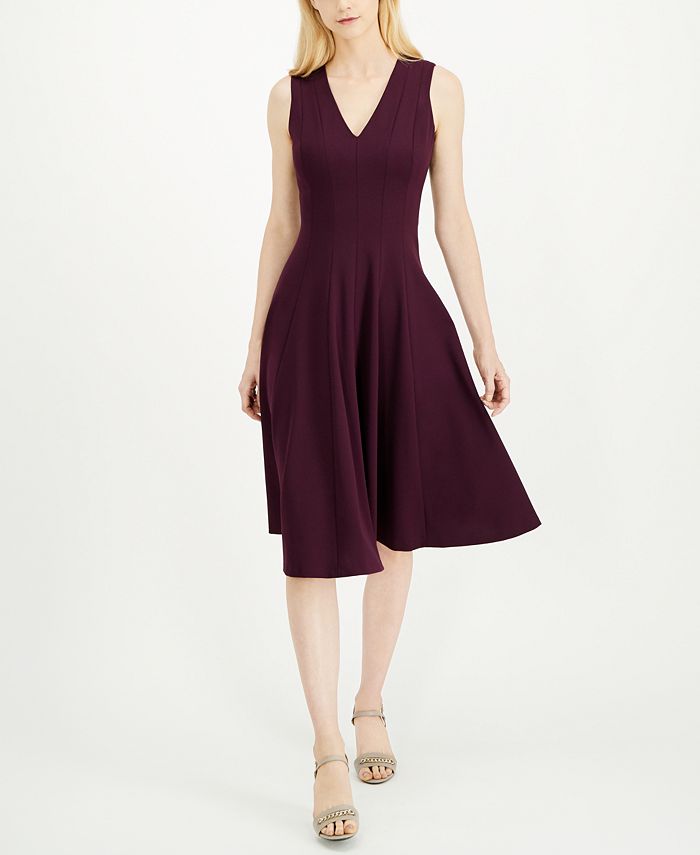 Wow everyone with a purple dress from Macy's with a distinct cut, match it with over-the-knee black boots or strappy heels, and some fancy dangle earrings with matching color. Perfect getup for the host of the party.

8. Romance Formal Dress
Have formal or romantic plans for the holidays? This gorgeous dress from Beginning Boutique will leave you turning heads and feeling elegant and festive! The graceful over-the-shoulder top gives way to a simple-yet-stunning arrangement in the back, and the flowy skirt leaves you feeling comfortable while looking high-fashion.
More Holiday Fashion 
Dressing up for the holidays doesn't have to always involve ugly sweaters or Santa hats. Dress it up, down, classy, or whichever way you want! Most of all, we hope that these outfit ideas give you some inspiration to be your happiest, most confident self this holiday season. Enjoy the love and laughter of family and friends while looking (and feeling) as stylish as ever!
Need more outfits? Check out our NYE Outfits Article, Winter Sweater Weather Outfits, and even our Ugly Christmas Sweater Article! You can never have too many outfit inspiration boards. And most of these can even be used as your Christmas office party outfits!