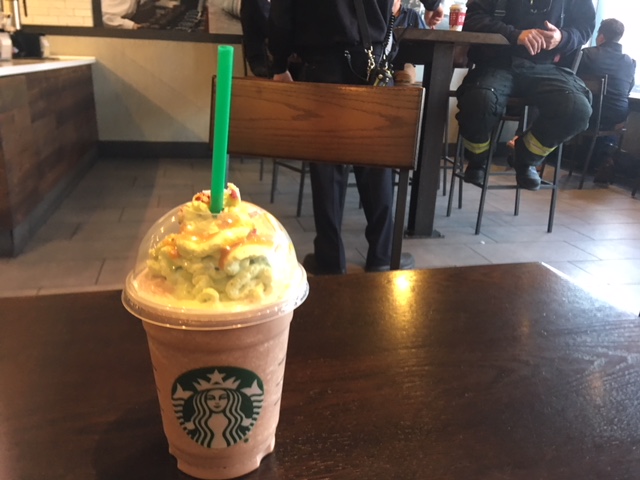 We hope you love the products we recommend! Just so you know, Trendy Mami may collect a share of sales or other compensation from the links on this page.
Looks like Starbucks, originators of the unicorn frappuccino, the zombie frappuccino, and (my personal favorite) the peppermint mocha frappuccino, is back at it again with another special edition frappuccino. What is it this time?
The Christmas tree frappucino. That's right, just in time for the holidays, the biggest coffee chain in the world has now distilled a tannenbaum experience in a cup.
The best part: It seems the chain (which I visit quite regularly) made the drink specifically for me. The frap starts off with a peppermint mocha base (which, during the holidays, I drink quite regularly) and is topped off with matcha-flavored whipped cream to make it look like a tree. Then, your barista decorates the "tree" with a caramel "garland," some candied cranberry "ornaments," and a strawberry "tree topper."
The verdict? Like many other Starbucks frapps — especially the special edition ones (we're looking at you, zombie frapp) — this one is off the sweetness charts. I don't know what it says about me that I could barely take the sugar rush.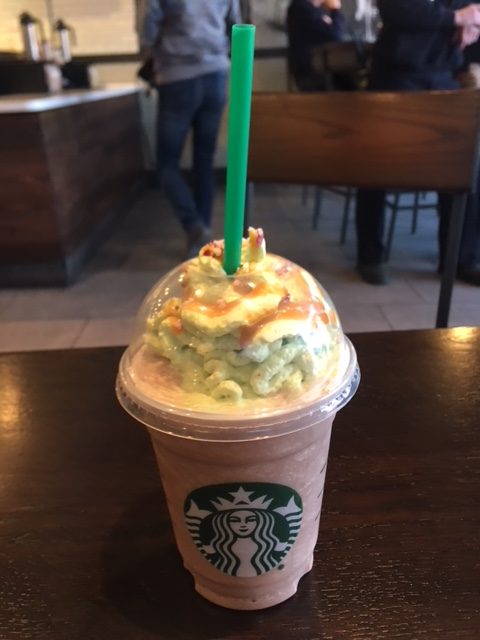 Actually, there's a small part of me that's envious some people can handle this level of sweet (don't know what that says about me either) — just imagine all the cookies and cake I could eat!
My local Sbux didn't quite have all the bells and whistles their press release promised either: no cranberry ornaments and no strawberry tree topper. What's a Christmas tree without a topper?!
Anyway, if you like peppermint (like me) and you like drinking ice cold drinks year round (also me), then the Christmas tree frappuccino is a drink worth trying. I tried it, and for the few minutes I could handle the sugar, it was pretty pleasurable.
You better be quick though, because just like holiday shopping deals, this tree is available from December 7-11. This coffee-free drink might not keep you awake, but it might just fill you with the rush of the holiday spirit.
And if nothing else, at least you'll get a sugar rush. Hopefully you can handle it!