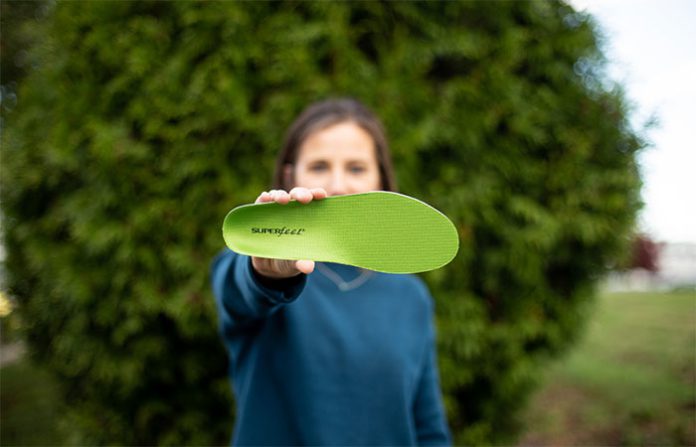 We hope you love the products we recommend! Just so you know, Trendy Mami may collect a share of sales or other compensation from the links on this page.
While looking for the best insoles for comfort and performance, we made this Superfeet review to share with our readers just how impressed we've been.
Have you ever thought about how well that favorite pair of shoes you have fit to your feet? They might be comfortable, but do they really provide enough support for you to wear them as often as you do? Are we actually punishing our feet with the shoes that we wear?
You might not think about it much, but the shoes that you wear are important for plenty of different reasons, especially when you're walking long distances or going for hike. Not only do your shoes provide you comfort and protection, they provide support for the rest of your body. But when the base of the shoe has a poor insole off the rack, you're setting your feet up for pain and agony. You might even potentially lead your body to additional issues, such as back pain, posture issues, joint pain and more.
But that's where inserts come into play to help keep you protected. But what are insoles? What do they do for your feet? And how do you know which insert is right for you?
First off, you need to start with the right company. There are tons of different companies that market the best inserts for your shoes, but not all feet are made equal, and what one foot may need for proper support is different from another. That's why we try to stay away from your average store bought brand that you can find at any local store. While these  inserts might work for one person, there's a chance they won't properly fit to your feet, and could hamper the benefits of inserts.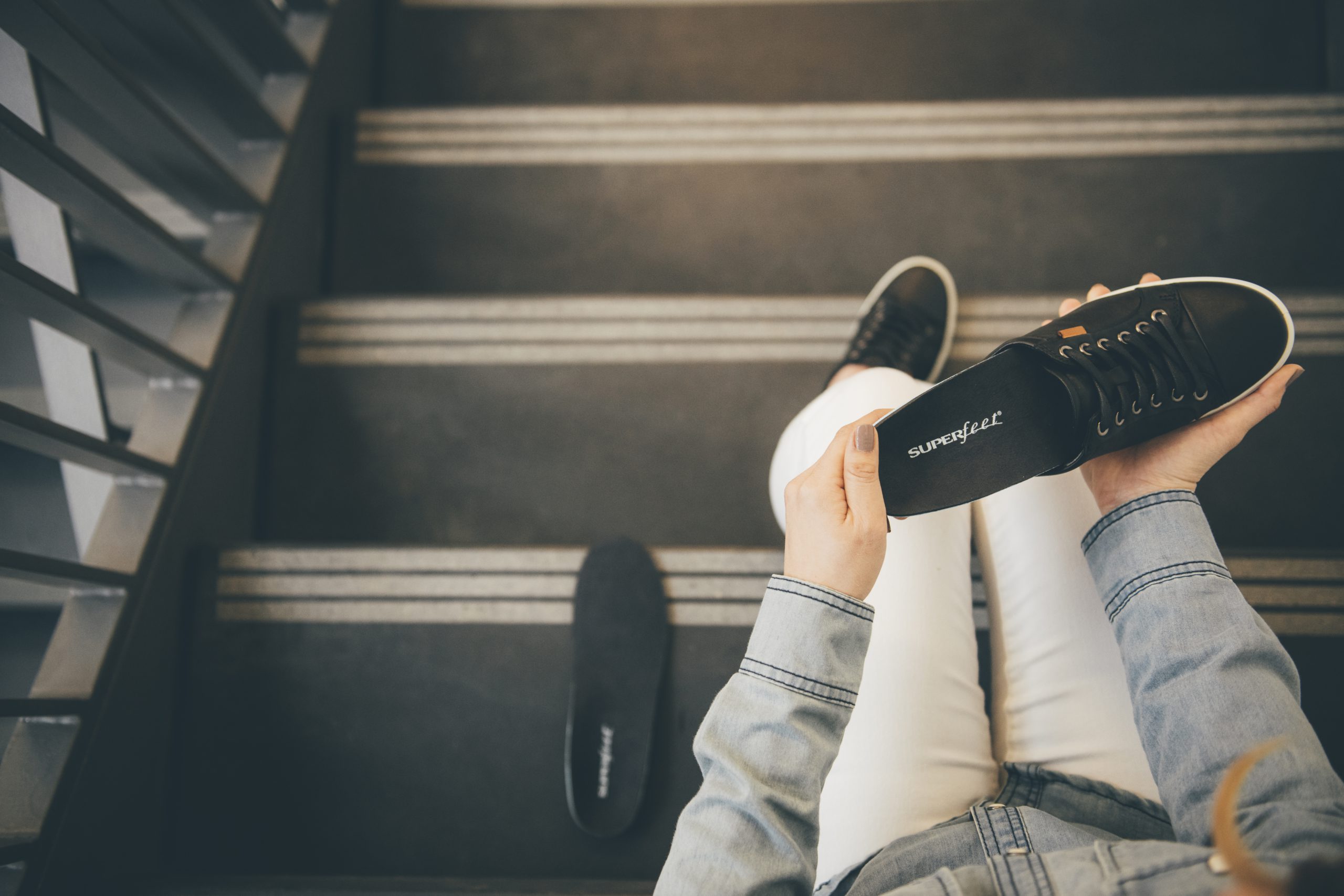 Superfeet Review
So what are the best inserts you should get? Our vote is for the company that designs the insert to your foot, as they understand that not all feet are made the same. Superfeet is the revolutionist in the insole industry, as they have options that craft the insole to the specific makeup of your feet. They also have a neat insole finder system on their site that takes all of your necessities and requirements into account, and provides pre-made options for you at a cheaper price. 
If you're already interested, make sure to pay the Superfeet store a visit from 5/15-6-3, they're having their biggest sale of the year with 25% SITEWIDE and Free shipping!
Superfeet Insole Finder
The easier of the two options, Superfeet has an excellent online system to ensure that you are purchasing the best inserts that match your daily habits and needs. The insole finder allows you to create an online representation of your requirements, type of shoes, size, shoe fit, activity, foot shape, and more.

The process for finding great insoles for your feet online is made super simple, and here's how you do it:
Visit Superfeet.com

Click on Insole Finder at the top of the page

Go through the Superfeet process:

How do you want Superfeet to help?

What area of your body needs relief?

What type of shoes are the insoles designed for?

What size?

How do your current shoes fit?

What activity will they be used for?

What is your foot shape?

How are your arches shaped?
Beyond that, Superfeet finishes the insole finder process by asking which foundation you would like to support with your purchase, as a portion of it will go towards a charitable organization that Superfeet helps fund. Not only are you getting help for your feet, your purchase will help others as well!
Following that, Superfeet directs you to insole with the best match to the profile you created, and all that's left to do is order and have it shipped to you! But if what you are looking for is something 100% adapted to your feet, you'll want to check out the ME3D insoles.

Superfeet Review – ME3D Printed Insoles
Across the country, Superfeet also has "fitstation" locations that are accessible at numerous running and athletic shops. These "fitstations" are set up to get a proper scan of your foot pattern, so that you can get insoles designed specifically for your feet. The process is super simple, and takes little time:
Visit your local retailer that offers a "fitstation" (check out this page for locations).

During the process, your feet will be scanned to analyze your shape and your gait profile

Following that, you will place the order for your custom fit insoles.

Superfeet will design the insole for your custom fit, and ship them to you in just over a week.
The ME3D is the ultimate insole design for a specific person, as it offers:
Personalized support with a custom arch profile, created to match the geometry of each of your feet

Has a variable flexibility system throughout the insole, in order to provide proper support for each zone of your foot

Directional flex lines that are calibrated specifically for your aling motion, to ensure they are optimized for your gait profile.
Conclusions
While the ME3D is ultimately the best option to ensure you get inserts that match your feet's individual characteristics, the online insole finder is still an excellent option if you want something easier or aren't close to a fitstation.
So if you've ever found yourself finding discomfort in your shoes, or just need some extra support, you really need to check out Superfeet. You'll be shocked how big of a difference these will make to your overall comfort and feet health.