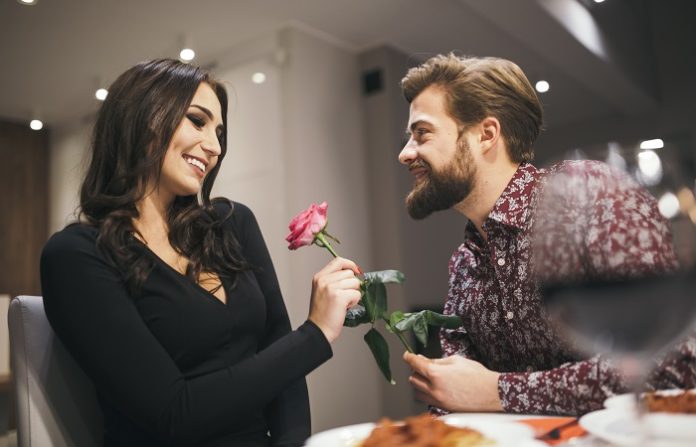 We hope you love the products we recommend! Just so you know, Trendy Mami may collect a share of sales or other compensation from the links on this page.
With the current worldwide lockdown regulations due to the coronavirus pandemic, couples have had to get creative with their date night ideas. So, there's no need to skip date night if you're both social distancing because of the coronavirus outbreak. You don't have to leave the house to keep the spark alive. Whether you and your SO are isolating together or separately, get yourself a glass of red and take a look at the best subscription boxes for couples for your next date night.
Download Honey. Honey can help you save while shopping online for your favorite products!
Be sure to check our at home date ideas as well. And if you're looking to buy something cute to decorate your house with for date night or a small gift for your date, give Etsy a look! They have super cute items that can even be personalized!
The Best Date Night Subscription Boxes – Subscription Boxes for Couples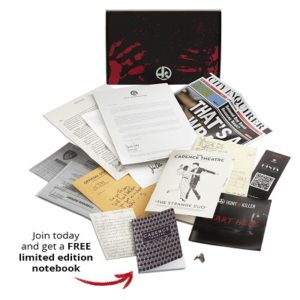 If you and your partner love true crime, instead of watching a Netflix documentary your next date night, break out Hunt A Killer. With Hunt A Killer, you and your partner have to use your expert detective skills to crack a cold case! Each month you will receive different clues to solve the murder, with six episodes in total. For as little as $25 a month, this is one budget-friendly date night idea!
Use PROMO CODE: AWESOMEREADER at checkout for 20% OFF your Hunt A Killer Box!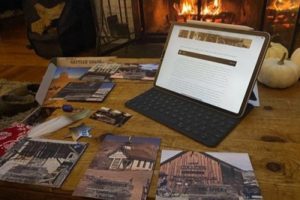 For the couple who would love spending their date night at an escape room, Escape the Crate is the next best thing whilst stuck in isolation. This bi-monthly subscription box, for as little as $26.50, full of mysteries and puzzles to solve is the perfect option for your next date night in! So, spend quality time with your partner whilst solving riddles and puzzles. Once you've solved the historical mystery, you've made your escape!

Do you and your significant other love spending your date nights just enjoying each other's company with a few cheeky cocktails? If so, you will love Shaker and Spoon! This monthly cocktail subscription box, starting at $40, gives you original recipes and everything that you need to make them at home! So, get the craft cocktail experience delivered right to your door, thanks to Shaker and Spoon.
Looking for trendy box to get yourself? Smartass & Sass is just the box you are looking for! With Smartass & Sass you will be getting a regular delivery of sarcasm and laughs. What can be better then that!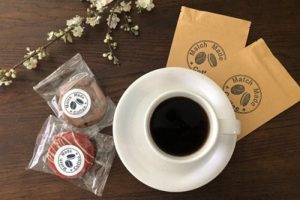 If you and your partner both encourage and fuel each other's coffee addictions, Match Made Coffee is for you! Delivering you fresh gourmet cookies paired with freshly roasted international craft coffees, for as low as $19.95. This monthly subscription box is a match made in heaven for you and your partner. Forget the wine from Cellars Wine Club and cheese your next date night in isolation. Instead, indulge in this unique coffee and cookie pairing experience together.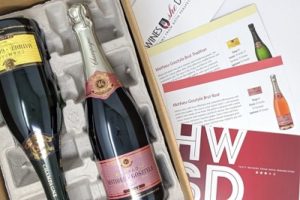 Who says champagne is only for special occasions? Certainly not us! You get to celebrate every day with these bubbles! Spoil your SO on your next date night with classy French champagne. Champagne by He Wines, She Dines is all premium from small family growers and turned by hand and not by machine. Their champagne is exclusively sold direct to you, and never at retail. You could buy the big brands from your typical warehouse stores or buy premium bubbles straight from the source and delivered right to your doorstep! From $99 per month, this Champagne Club subscription box is going to make for perfect date nights whilst in isolation.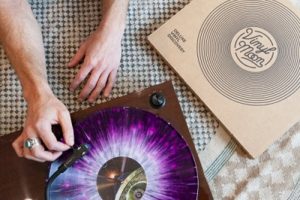 Do you and your SO share the same taste in music and the same passion for vinyls?  If so, joining this vinyl club is a perfect idea! This is one of the best subscription boxes for couples who are musically curious and love listening together. Curated and designed by vinyl lovers, you know that you're in good hands. For as little as $26 a month, you can receive the latest Vinyl Moon volume at your doorstep. Additionally, each volume features a mix of 10 up-and-coming musical artists pressed to beautiful, high-quality colored vinyl. Discover new artists and tunes your next date night, listening to Vinyl Moon.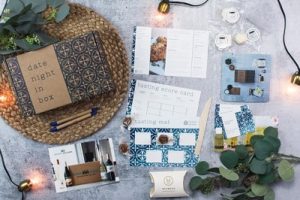 Date Night In Boxes delivers everything that you need for a nice evening at home, spent with your significant other. Starting at $30 a month, each box is designed around a new, fun theme, and includes multiple activities to enjoy together, custom recipes, snacks, and much more! Moreover, past boxes have included themes and activities like "Foundation of Love" with fun and creative building projects, "Throwback" with karaoke and trivia games, and "Key to My Heart" with mystery puzzles. So, these Date Night in Boxes is a great way to de-stress on your next date night. Forget what's going on in the world and just enjoy the company of your partner.
Enjoy your next date night in with these fun and creative subscription boxes for couples. Whether you like music, coffee or puzzles and murder mysteries, we're sure there is something for you and your partner in one of these subscription. Additionally, if you'd like to check out more, be sure to check out Winc, Gourmet Gift Baskets, and Hulu for a movie night date.
Don't want to get glammed up with heels and the whole shebang whilst spending your date nights in? Check out these outfit ideas-no heels required!