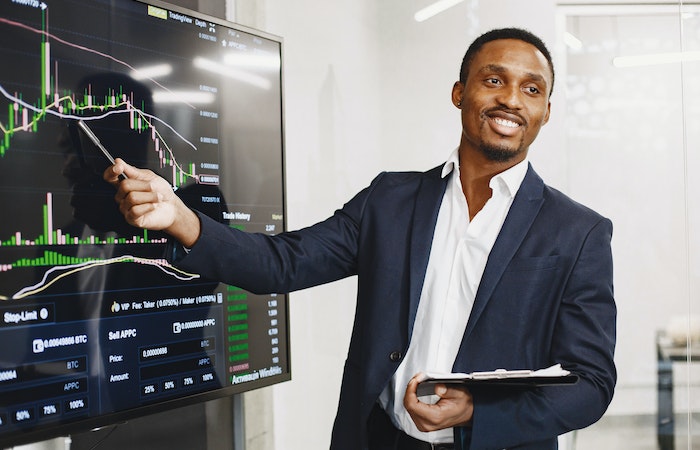 We hope you love the products we recommend! Just so you know, Trendy Mami may collect a share of sales or other compensation from the links on this page.
Are you looking to apply for tech sales jobs? Or perhaps you're already working in tech sales and want to figure out the different roles for your career path? Either way, the tech industry is an ever-evolving field where salespeople are always in demand.
Since nearly all companies purchase technology to facilitate their operations, having tech salespeople act as advocates of your products is a must. These skilled professionals are tasked with communicating your products' value and helping prospects choose you among their overwhelming options. Although tech sales are often confused with isolated software promotion, tech sales professionals also sell hardware and IT services.
In this article, we'll break down the essentials regarding the types of tech sales jobs and what you'll need to start applying for job positions through ZipRecruiter. Even without years of experience, you can still land a job in this competitive field as long as you know where to start. So, let's dive in!
What Are the Different Types of Tech Sales Jobs?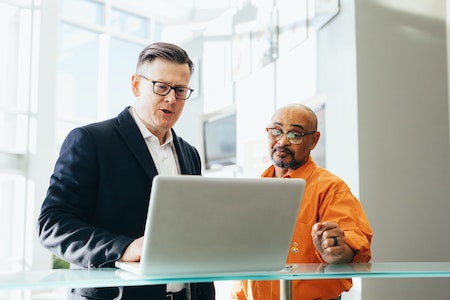 As you consider the different types of tech sales jobs out there, you should know where to find them! ZipRecruiter is the #1 job search site in the United States, and they make finding tech sales positions easy.
Simply create a profile and upload your resume. Then, ZipRecruiter's AI technology will start matching you with open positions. You'll even be able to see how qualified you are to get the job! Employers can also invite you to apply for positions. If you respond to these invitations, you'll triple your chances of getting hired!
Of course, you can always browse for jobs on ZipRecruiter yourself, too. If you find one you like, apply with just 1 click!
1. SDR
Sales Development Rep (SDR) are tech sales jobs focusing on generating leads. The job usually comes in the form of cold calls to fill the sales pipeline with new opportunities. Essentially tech salespeople contact new prospects, inform them about the company's products, and try to make a sale. This could be a great starting point for people with no previous tech experience. The average pay in the US is $50,086 per year.
2. Account Executive
Account executives (also called AE's) are responsible for bringing in new business by establishing and nurturing client relationships. That's why they use many persuasion techniques to get more leads. They might secure a phone call with prospects or go through several meetings with stakeholders. This could be a lucrative career path with an average pay of $97,713 per year. It requires lots of patience as business expansion is not easy in today's competitive scene.
3. OEM Sales
Next on our list of different types of tech sales jobs is Original Equipment Manufacturer (OEM). So essentially, a company that manufactures products sells them to another company, which then markets them to its own customers under its brand name. For example, it's an OEM sale when selling the hardware and software that goes into an iPhone. This B2B model is where tech salespeople aim to maximize company potential and grow revenue. The average pay for OEM is $51,966 annually in the US. Spot thousands of OEM sales opportunities worldwide by browsing ZipRecruiter.
4. Channel Sales
This next tech sales job circles around a B2B model where one company sells its product through another company, its channel partner. Channel partners are also known as Managed Service Providers (MSPs) and Value Added Resellers (VARs). This tech sales strategy allows you to leverage the help of third parties to sell your products or services. The average pay is around $83,665 yearly, and the overall focus of the job is regional and rarely technical (such as security or cloud migration).
5. Sales Operations
Lastly on our list of tech sales jobs are sales operations. These positions may cover various responsibilities, different for every company. For example, these professionals might assist with sales strategy and optimization, automation, lead generation, and reporting. Additionally, they might help with the logistics and structure of the sales department. So overall, their role is valuable. The average pay is around $44,626 per year.
Apply for Tech Sales Jobs Today!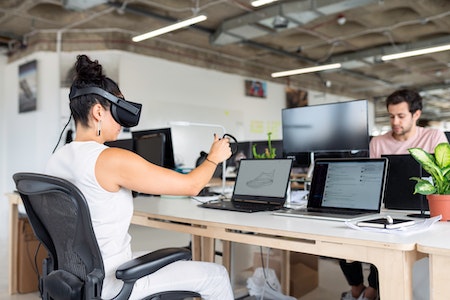 To sum up, tech sales jobs can be lucrative careers, and the job outlook projects growth by at least 5-8% till 2030. Today, companies of all sizes rely on tech salespeople to become advocates for their products, secure new leads, and improve business efficiency.
Hopefully, this guide will clarify tech sales jobs and the types you could opt for. If you're ready to apply for your next job opportunity, ZipRecruiter provides more than a million job openings worldwide. Simply sign up, create your profile, and start applying for positions immediately!