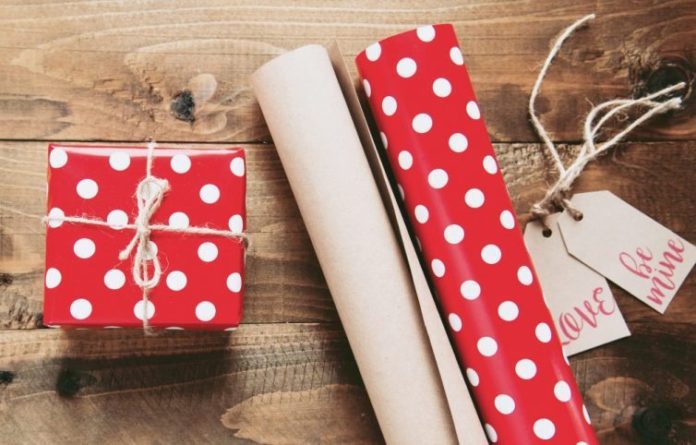 We hope you love the products we recommend! Just so you know, Trendy Mami may collect a share of sales or other compensation from the links on this page.
Valentine's Day gifts are a fickle thing. Sometimes they're too cheesy, too expensive, too inexpensive, or too cliche. And everything they want is either too big or too out of our budget to consider. In other words, love gifts are hard. Are you stumped on what to get your significant other for the big day? We've got a few suggestions from Amazon to make shopping for a Valentine's Day gift easier.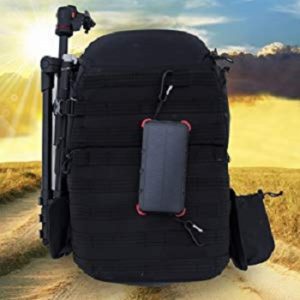 SolarSource's solar-powered charger is perfect for the techie SO in your life. If your SO has an army of tech gadgets then he'll need a ton of power to keep them running. With this device, they can charge their minions by harnessing the energy from the sun! This pack comes with a bonus waterproof power bank. BUY IT HERE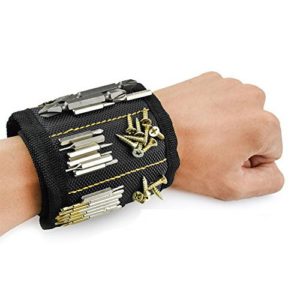 Have a tinkerer in your heart? Whether your roof needs patching or wall hangers need hammers, he's always the man for the job. Make their life a little easier with this magnetic wristband to keep all their nuts and bolts straight. They'll be over the moon when you give them this handy gift. BUY IT HERE
You've always dreamed of going on adventures with your SO. When you're exhausted from a long day of hiking, keep the two of you safe with Survival USA Pro's 10-in-1 outdoor survival kit as you gaze under the stars. Included in this kit: tactical pen, flashlight, whistle, emergency blanket, key chain flashlight, fishing kit, pocket saw, multi-function rescue card, fire striker, and a 5-in-1 paracord bracelet with built-in compass, whistle, and fire striker.  BUY IT HERE
Have an absent-minded partner who's always losing things? If your lover often misplaces their personal belongings while spacing out into La La Land (hopefully dreaming about you), help them navigate the real world with M WAY's wireless RF locators. Attach any of the six item trackers to anything you want to keep tabs on, and locate them with the receiver.  BUY IT HERE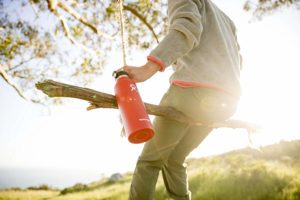 If you have a fitness junkie in your life, keeping them hydrated is key. Hydro Flask stainless steel water bottle comes with a vacuum-sealed top to keep your drinks at the perfect temperature. Available in your partner's favorite color, whatever it may be. BUY IT HERE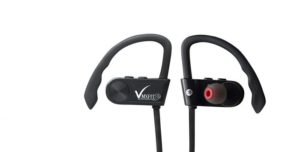 What's a workout without tunes? Your man will need some music to pump him up as he's pumping iron. Give him these wireless Bluetooth headphones from VMXFIT to keep him in the zone at the gym — or anywhere else he wants to work out. BUY IT HERE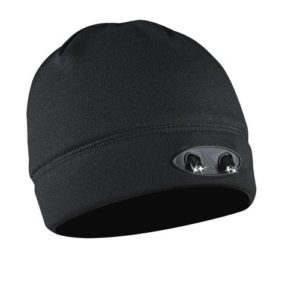 If your active man is active at all hours of the night, then give him Panther Vision's LED headlamp beanie for his late-night jogs and bike rides. You'll have peace of mind knowing your man is not only working out, but safe in the dark. BUY IT HERE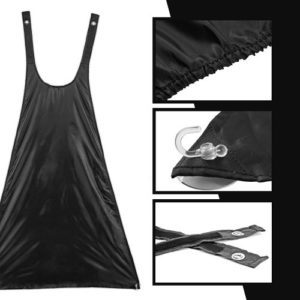 Let's face it: Having some stubble, some scraggly hair, and a full-on beard have been totally in-season for a while now. But that doesn't mean your man has called it quits with his beard tools. Give your mountain man this REALMALES shaving apron to wear while he's shaping up his chin hair. BUY IT HERE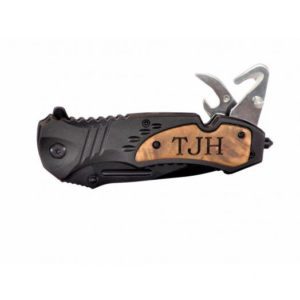 Have a troop in your life you want to support? Give them a TAC-FORCE TF606WS engraved pocket knife for any handy situation they might encounter on tour. In addition to a 3.25-inch blade, the knife also comes with a can opener, rope cutter, and glass breaker. Engrave a customized message on the handle for your soldier, sailor, Marine, coastguardsman, or airman! BUY IT HERE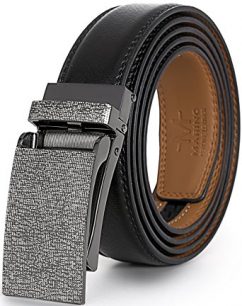 Regardless if your man thinks he wears the pants in the relationship or not, he'll need a way to keep them up. Help him embrace his waist with this Mio Marino leather belt with a convenient ratchet buckle. Available in 34 styles and colors. BUY IT HERE
What are you giving your significant other for Valentine's Day? Leave a comment below!