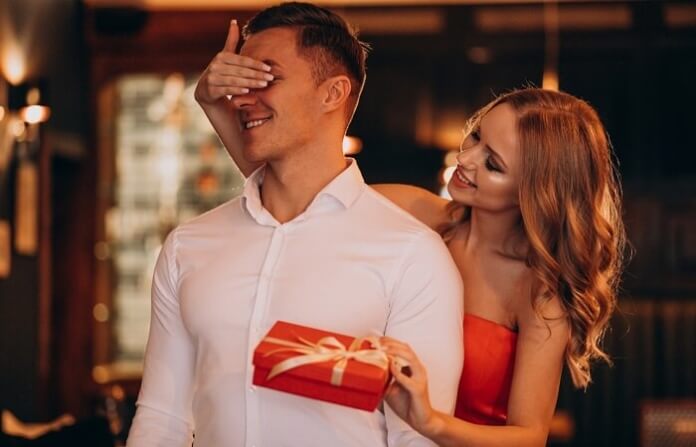 We hope you love the products we recommend! Just so you know, Trendy Mami may collect a share of sales or other compensation from the links on this page.
Crafting your own Valentine's Day gift is one of the easiest (and most affordable) ways to show your loved one that you're thinking of them on this special day. Plus, making something original is more fun and personal than just buying a heart-shaped card or box of chocolates. Especially if they are naughty Valentine's gifts for him! Don't worry if you aren't that creative. There are plenty of fun DIY projects that will make sexy Valentine's Day gifts for your husband, boyfriend, or romantic interest.
Here are a few ideas to get your imagination gears turning. Best of all, you can make them as sexy or naughty as you like. It's time to get creative and make this Valentine's Day a memorable day he won't forget.
Sexy Valentine's Day Gifts for 2021
As one of the most creative, sexy Valentine's Day gifts, consider crafting a custom coupon booklet for your special someone. Write different date ideas on each coupon, such as "One Free Massage" or "Cooked Dinner of Your Choice." If you can't come up with your own ideas, you can always purchase a pre-made coupon book instead!
Talk about 12 months of sexiness! Choose your favorite naughty photos and print out a DIY calendar. You can even get creative by dressing up in themes. For example, wearing your favorite bikini for the summer months, or slip on a sexy Santa outfit for December. Your boyfriend or hubby will love looking forward to what's on the next page. That is to say, you'll need to make sure he doesn't peek ahead of time! He will love this one, as it's one of the best naughty Valentine's gifts for him!
Everyone knows that the best way to show your love is through a delicious homecooked meal! That's why you should think about throwing a fondue party for two. From broth, cheese, or sultry chocolate, there are plenty of options to suit your tastes. Better yet, having fondue for dinner or dessert is one of the ultimate sexy Valentine's Day gifts you can give. Just make sure not to get too full off the fondue – you still have a long night of Valentine's Day fun ahead of you!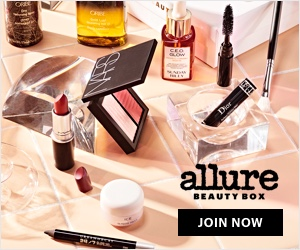 Nothing is more romantic than a handwritten poem made, especially for your loved one. Write a short haiku or limerick expressing your love (or sexy desires) inside one of these adorable Valentine's Day-themed pop-up cards. Or you can make your own Valentine's day card out of cardstock or paper using a Cricut Explore Air 2 machine. When it comes to sexy Valentine's Day gifts, writing a poem is one of the easiest. Above all, it is one of the  most creative ways to show how much you care!
Set the mood by decorating your bedroom with Valentine's Day decorations like a themed banner, heart mini lights, and balloons. Don't forget to take a few sexy snaps with an instant camera so that you can scatter your scandalous photos around the room as decoration too. With all these sexy Valentine's Day gifts laying on the bed, he'll get the hint that there's a fun night in store for him!
If you can't celebrate Valentine's Day with a romantic night out, then bring the magic of Valentine's Day to your home with an indoor date idea, like a movie night. Choose your favorite film, dim the lights, and whip out those tasty movie theater snacks. This candy and popcorn kit contains enough for both of your to share. This way, you won't have to fight over who gets to eat what.
Are you wondering what to do with all those couple photos you have of you two on your phone? How about putting them into a photo book to give to your boyfriend? That way, you'll have all your memories at hand so that you can flip through them year after year. And if you two don't have many photos because you've just started dating, you can still print out one and put it in a single frame.
As one of the steamiest sexy Valentine's Day gifts on this list, treat your lover to an erotic game of Jenga. You can write your own truth or dare questions on the bricks of a classic Jenga game, or you can purchase a custom made kit that has all the sexy phrases and actions printed on it already. Trust us on this one – you won't care who wins or loses when you play this round!
Delight all his senses by giving him a gift for each one – sight, smell, taste, touch, and sound. For example, think massage oil (touch), a lacy bra (sight), his favorite candy (taste), a sexy perfume (smell). Then, don't forget your favorite mix tape playlist (sound). You can wrap each one in a gift bag and have him guess which gift belongs to each sense.
The way you wrap your gift can be just as creative as the gift itself! With this custom print wrapping paper, you can wrap your naughty Valentine's gifts for him with photos of both of you. Choose your favorite vacation photo (or perhaps a sexy selfie) and make gift-giving a fun adventure in itself.
With Valentine's Day just around the corner, it's not too early to start planning. Especially when you are tasked with how you want to spoil your loved one. From sexy selfie calendars to creative date night ideas, there's plenty of options! That said, we hope you have a good idea of how to make this Valentine's Day one for the books!
So many people are away from their special someone, however that doesn't mean you can't do something special. Check out Gift Ideas for your Long-Distance Sweetheart. For more gift ideas head over to Easy, Quick Valentine's Chocolate Bites Recipes and The Best Collection of Valentine's Day Gift Ideas for Him.