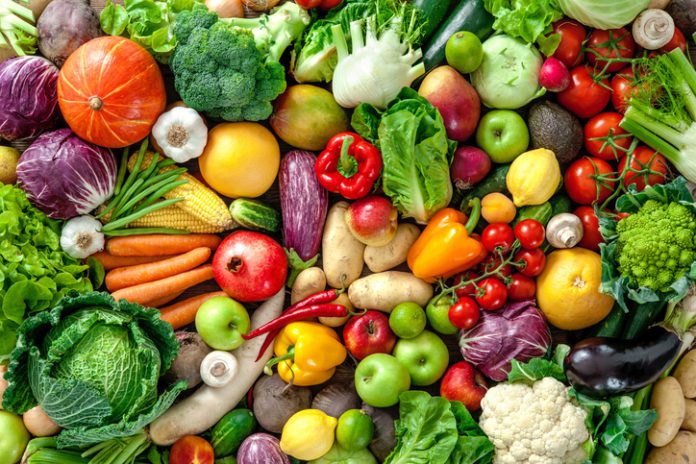 We hope you love the products we recommend! Just so you know, Trendy Mami may collect a share of sales or other compensation from the links on this page.
We all remember the adult in our life telling us to eat a vegetable- and fruit-filled diet. As a mom, you probably tell your kids that too — I know I do!
Believe it or not, you can swap out a lot of your current favorite meals with fruit and vegetable options.
Now I know what you're saying, "I love bread and pasta and steak too much to even think about eating more veggies." Don't worry, I thought the same thing until I found out how easy it is to replace these with fruit and vegetables. I'm not going to make you go cold turkey on … turkey (or any other meat for that matter). Rather, this is a guide to help you replace more of your non-veggie options with veggies. So here are some easy tips, hacks, and swaps to get the most vegetables into your diet.
Cut the Calories and Increase the Vitamins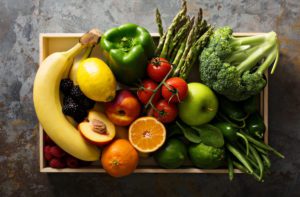 I didn't realize how much extra calories I was eating until I found out about some of these hacks. So here they are!
1. Swap out condiments for spices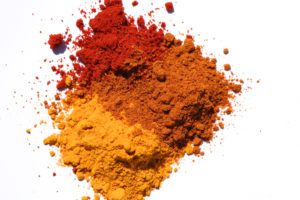 I love drenching my food in my favorite condiments, ketchup and honey mustard. But condiments add a lot of unnecessary additives, salt, and sugar to your diet (how do you think they make ketchup and mustard sweet?). Instead, add spices, such as oregano or curry powder. For added spice, try my favorite seasoning, cayenne pepper. Spices also help if you don't want to use too much or even any Salt.
2. Spaghetti zucchini or squash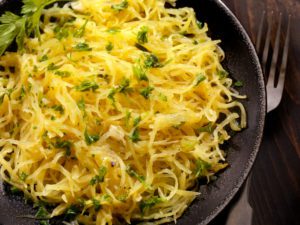 If you love pasta (like I do), then you'll love this solution for a no-carb alternate. The next time your recipe calls for pasta, all you need is a Spiralizer and a couple of zucchini or squash. Create Spaghetti out of them, add a bit of oil on the pan, stir them for a couple of minutes and then add your favorite pasta sauce!
3. Avocado for mayo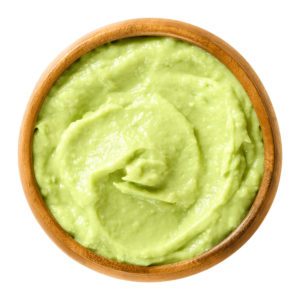 Mayo is another one of my favorite unhealthy condiments. Instead, mash an avocado up and use that as a substitute. Mash it up well enough and you'll have it the same consistency of mayo but with much less fat.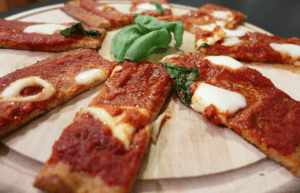 This was my biggest surprise!! I actually showed this to a dear friend of mine who's a top chef and he couldn't believe that the crust was only made of Cauliflowers!
All you need to do is cut the florets from the Cauliflowers and put them in a food processor until fine . (Tip: if you don't have time many supermarkets sell bags of "Cauliflower Rice" ready for you to use). Boil them for few minutes, rinse them, and make sure to drain all the water out of it using a cloth. (This is very important to make a solid dough)
Mix in two beaten eggs, some basil, oregano, garlic, 1/4 cup of Parmesan, and 1/4 cup mozzarella. Smash it into a dough ball. roll it out like a pizza and bake at 400 F for 10 minutes. Now you can add whatever you want as if it was your favorite pizza! Don't forget to check out full recipe here!!
5. Use lettuce instead of bread
 Turn your wrap into something a bit more healthy by swapping out tortillas, bread, or pita for lettuce. Have you ever tried to order a lettuce wrap version of your favorite burger at your go to fast food chain? Many of them actually offer this option right now.
6. Applesauce for sugar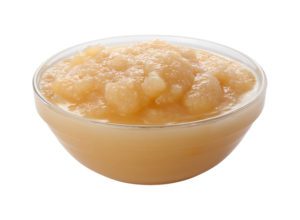 Another big one of my favorite baking hacks is swapping out all-natural applesauce for a sugarless way to bake cookies, pies, and other baked goods.
Do you use any of these hacks or have more to suggest? Leave a comment below!