We hope you love the products we recommend! Just so you know, Trendy Mami may collect a share of sales or other compensation from the links on this page.
If you're a working mom, you likely know the struggle of trying to look after your children and get everything done at the same time. This is especially true for moms whose children are not yet old enough to go to school or need to balance pickup times with a busy schedule. Fortunately, ZipRecruiter has a solution for all of this: work from home jobs.
Jobs for Stay at Home Moms
Working from home has become more common over the past couple of years. As such, more jobs are offering people the ability to work from home.
But what are the best work from home jobs for stay at home moms? We've compiled a few options for you below. In addition, we've included a brief description of the roles so you know which one is best for you!
Writing Jobs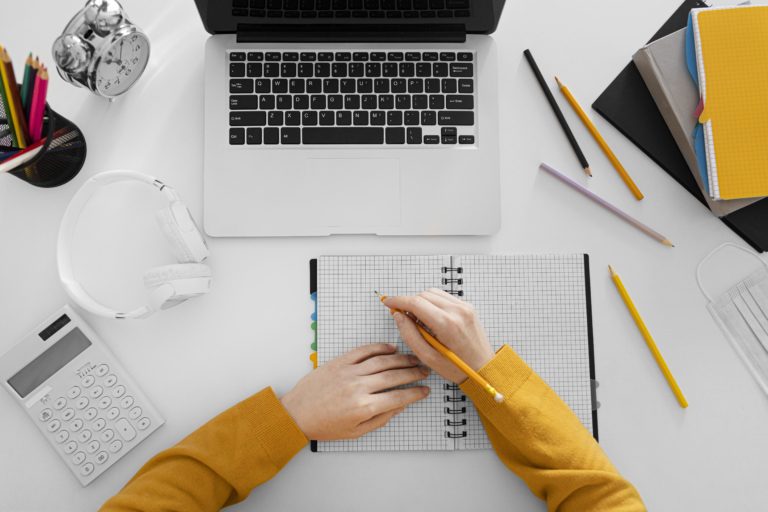 As the #1 job search site in the United States, ZipRecruiter connects working moms with their dream positions every day. When you create a free profile, ZipRecruiter will start matching you with thousands of work from home jobs.
You'll get email notifications showing you new and available positions. Even better, ZipRecruiter will show you how well your skills and experience match up to the job's requirements! On ZipRecruiter, writing positions are one of the most common work from home roles. Writing jobs offer working moms a lot of flexibility while giving them the ability to earn a good amount of money.
But if you're thinking that writing involves holing up by yourself and producing books, think again. Some businesses do hire book ghostwriters, but most professional writers spend their days working on other projects. Instead, most companies hire writers to work on their marketing teams. They write copy for their websites, blog articles, brochures, and even advertisements. They specialize in search engine optimization (SEO) and other forms of advertising to help companies grow.
As such, writers impact the trajectory of a company's future. Without writers, companies wouldn't be able to bring in as many clients. Every company needs good writers. So, if you want to write, you can choose which industry you want to work in. This gives you the freedom to think about who you want to work for and choose an employer accordingly.
Online Teacher/Tutor
Many children need academic instruction outside of the traditional classroom. In some cases, parents prefer sending their children to online schools. In others, some kids can't access a classroom on a consistent basis.
As such, there is always a demand for online teachers. When you teach online, you have the opportunity to positively impact the lives of young people. You also get the opportunity to pass on knowledge of a topic you love to others.
Most online schools require teachers to have the right qualifications. As such, you should consider getting a teaching certificate. Research what qualifications are needed for the positions you want, and then find teaching programs that will give them to you.
But what if you don't want to teach full-time? Try being a tutor. Tutors meet students on a one-on-one basis and go over subject matters that the student needs to concentrate on a little more. Many tutors get paid well, too, and they can set their own schedules. This makes tutoring one of the perfect jobs for stay at home moms.
Social Media Manager
Do you love spending time on social media? Are you good at drawing new followers to your pages?
If so, you should consider becoming a social media manager.  Social media teams work on behalf of companies, running their social media accounts. They plan out posts, schedule them, and work on advertising campaigns. So, if you're a creative type and want work from home jobs, becoming a social media manager might be the best option for you.
Don't feel like you want to be a manager? You can start off working under a social media manager. You will still be able to find a job for stay at home moms if you do this because many of these positions are remote.
Ready to Get Work from Home Jobs?
If you're ready to start getting work from home jobs, you should set up an account on ZipRecruiter. Once you do, you can start browsing through jobs for stay at home moms. There are thousands of available opportunities, and ZipRecruiter even sends your profile to employers who might be interested in hiring you.
Then, they can invite you to apply. If you get an invitation like this, you're thrice as likely to get the job! Learn how to prepare for your interviews so you're ready to wow your hiring managers!