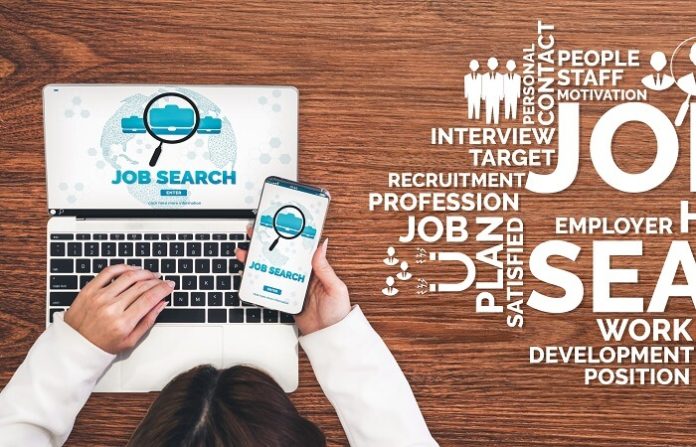 We hope you love the products we recommend! Just so you know, Trendy Mami may collect a share of sales or other compensation from the links on this page.
We all know the hiring process can be quite a hectic and chaotic one, with so many job seeker platforms out there, waiting to lure you in. You, just like us, are probably unsure of which platform can suit your brands or business needs as there are many too choose from. To help you find the platform for your company or perhaps eliminate one off the list, we have done our research and written an extensive ZipRecruiter review to help you answer any questions you might have on this job seeker platform!
If you're like me and want to stay with remote work, there are a couple of things to check out before you continue reading. The first is flexjobs, which is an amazing platform that helps you find remote jobs that you can work regardless of your location. The second is Writer Access Growth, which allows those of you who run your own business to find content without having to add employees to your payroll or expand your office. Both of these options are absolutely worth taking a look at if you want to stay in the remote space. But for those of you looking for new hires, below are our best tips!
ZipRecruiter Review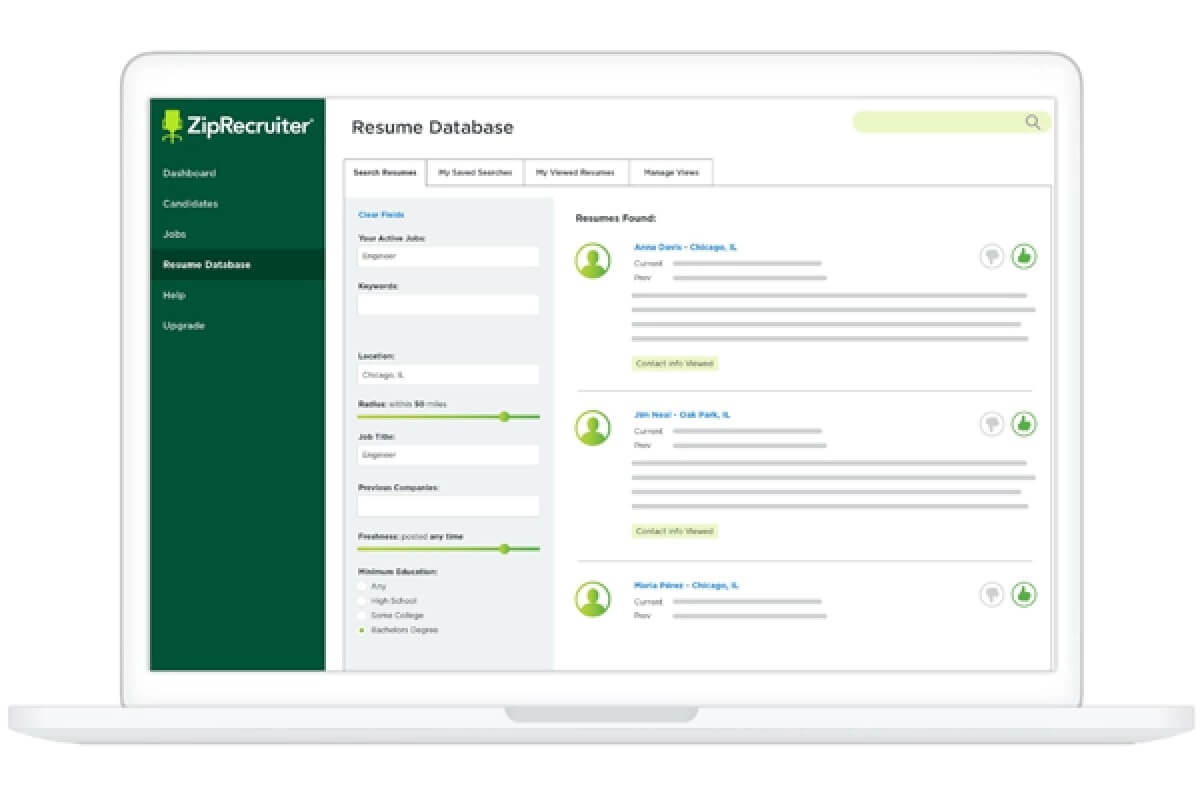 ZipRecruiter is a job board site that will make your hiring process a complete breeze. ZipRecruiter has gradually developed from an applicant tracking system (ATS) into a job board that competes primarily with big companies like Indeed. And unlike other job board sites, ZipRecruiter will post your job ad across a wide range of other job board websites. This means that a lot more people will see the job ad. Which ultimately will improve the odds of finding the perfect candidate for the position and organization!

Want to know more on how ZipRecruiter continues to excel and has been successful thus far? Check out this great case study done by Sisense on ZipRecruiter Gets Better Access to Sales and Commission Data. This article talks about how ZipRecruiter uses data to better manage their growth.
That's not all, when we dug a little deeper we were able to find that ZipRecruiter also includes features such as: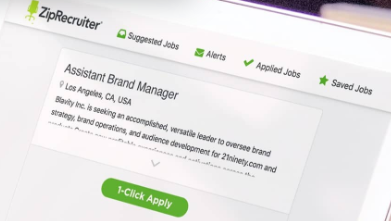 Which allow users to upload your job logo and adjust the colors of their ad pages to match their company.
Search The Resume Database.
With this feature, we found that you're able to search more than 500,000 fresh resumes and filter your searches by keywords, location, or job category. Yup! we agree, kind of a big deal!
Candidate Screening Questions.
This feature allows the hiring manager to set screening questions for potential candidates to help eliminate unqualified applicants. Anyone using ZipRecruiter to post their job listing can do this by creating custom questions and choosing a multiple choice, yes/no, or free form answering system.
The resume viewer allows you to easily move back and forth between a candidate's resume, cover letter, and answers from the screening interview. This feature was big for us as we were able to see that ZipRecruiter put some thought into UI from the back end making viewing resumes easier and faster for the employer! Now who would want that.

With this feature, the employer will receive an email notification every time a new candidate applies to one of your posted jobs. As we personally know, sometimes things can get busy and things can get lost, therefore having an email notification system can be very useful if you are a busy bee like us!
Social networking is in! With this feature you can post job openings to your own Linkedin, Facebook, and Twitter accounts. Which in result can make your talent pool even larger!
Looking to get the word out about your business with brochures and business cards? Check out GotPrint for all your printing needs!

Pricing
Through our ZipRecruiter review, we found that ZipRecruiter has plans starting from $249 per month. This may seem a little pricey if you're a small brand, we would have to agree. However, we also found that ZipRecruiter will customize a plan and price for your company's unique hiring needs based on a variety of factors:
How many job ads you need to post
Second, the number of resume downloads you want
Next, the amount of user seats you need
Your industry
And lastly, your location.
If you are looking to compare ZipRecruiter to another very similar platform, check out this article that compares and contrasts ZipRecruiter vs Linkedin!
The Pros of ZipRecruiter
A few benefits we found while looking into ZipRecruiter that were worth noting are:
There is no limit to the number of candidates that can apply to your posted job ads.
The site is convenient and easy to use. If you prefer, you can upgrade or downgrade at any time to the plan that suits your needs.
Many other job boards require a fee to post ads. However with ZipRecruiter it's included in your monthly subscription which we thought is a huge plus.
ZipRecruiter is also free to use for job seekers, which is a benefit for your potential candidates and can also really open the talent pool!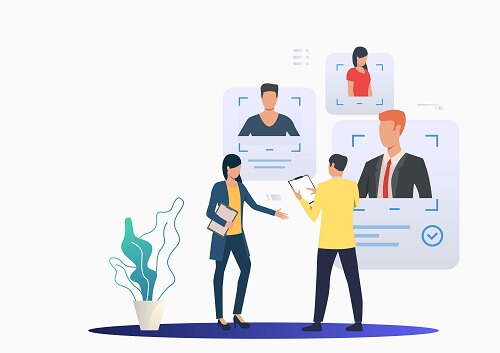 The Cons of ZipRecruiter
Like every website or service, there are always downsides. However, we only found a couple of cons for this recruiter tool! The limited support was an issue for us. Phone support and live chat are only available Monday-Friday 7am to 5pm PST. Another con would have to be the brief free trial period. You only have a four-day free trial to decide whether the service is right for your business and your needs.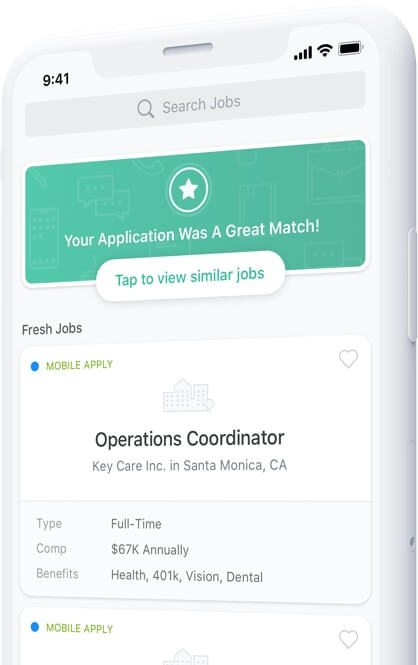 Our Conclusion
All in all, with the few notable features we listed and a thorough review, we believe ZipRecruiter is a great tool if you're feeling overwhelmed in the hiring process and need an extra helping hand. With ZipRecruiter, you'll be able to sort your way through the madness of hiring. To help you, you can use ZipRecruiter's UI that is geared to help recruiters easily manage all resumes. If there is one thing ZipRecruiter has that sets it apart from its competition, we would definitely say that the candidate screening feature really goes above an beyond to help job seekers filter out resumes and is something that you typically won't find with other services.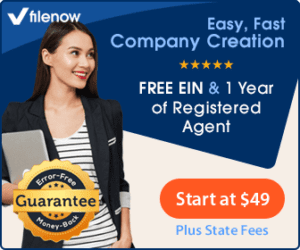 We hope you enjoyed our ZipRecruiter review and were interested in reading up on the pros and cons of ZipRecruiter as much as we enjoyed learning and writing about them.
If you're an entrepreneur yourself, are currently running a startup or built your success from the ground up, you may also be interested in reading about this Inspiring Mom Entrepreneur Striving to Create Zero Waste.
Be sure to check out our other review articles, such as our Ellevest Review – New Money Membership Launch.