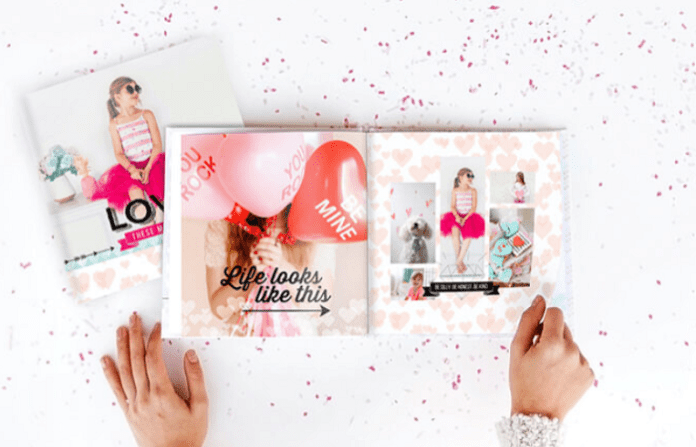 We hope you love the products we recommend! Just so you know, Trendy Mami may collect a share of sales or other compensation from the links on this page.
Valentine's Day is the season to share love, appreciation and care for those in your life. Whether it's a significant other, a close friend or a family member, you likely have a long list of shared memories and wonderful experiences with them. More than likely, it may be difficult to find the perfect gift to show that appreciation to someone special. Although, sometimes the most simplistic (yet meaningful) gifts are the ones that matter most. For example, memorable photo gifts from Mixbook.
For example, a photobook is a unique yet extremely sincere gift that allows you and a close contact to reflect and relieve fun and memorable moments in your lifetime. Whether it's the first year of a relationship between you and your spouse, or your favorite high school memories with an old friend, photobooks can stand the test of time and always be a permanent reminder of the care you have for another.
This year, we've decided to take a look at some of the awesome photo books that Mixbook has to offer. Below are just a few of the cool and unique designs to gift this holiday: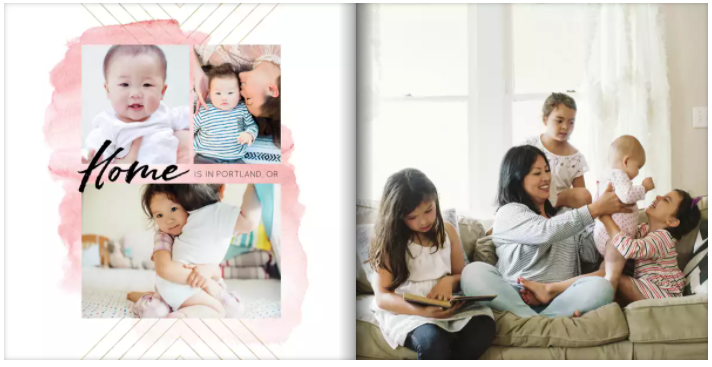 2020 might be a year to forget for many. However, others might have had a significant moment/milestone in their year that could be perfect as a gifting opportunity. That said, gift this unique year in review photo book to a friend or family member. Best of all, you can showcase the amazing changes and life experiences they've had in the previous year.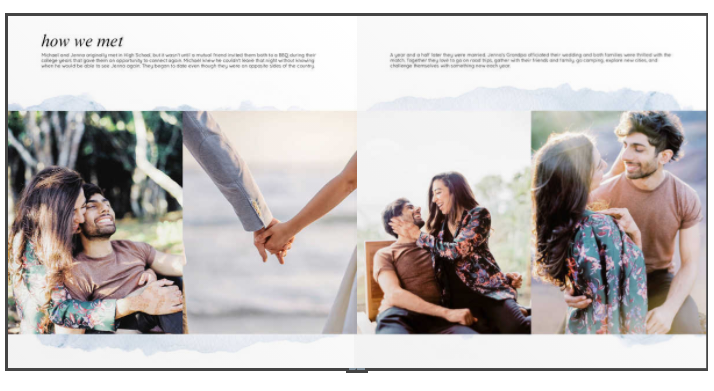 Looking back at fond memories is one of the best things to do with someone you love. So, why not create an album so you can reminisce over your love story! This photo book will guide you through creating your story and adding in your favorite pictures together. Best of all, this album will be perfect to show the next generation how their parents fell for each other!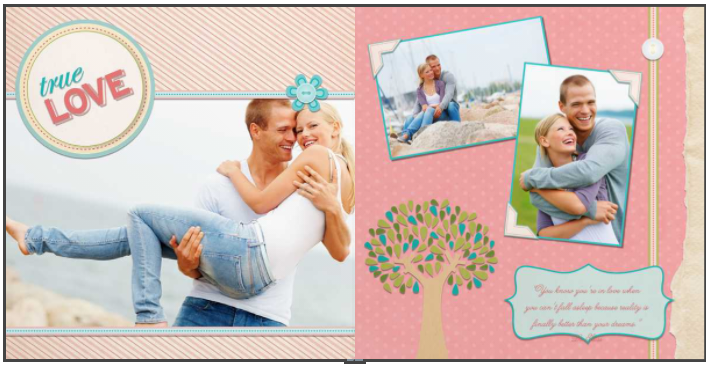 If you or someone you know loves to take silly pictures with there S.O., then this Love Birds photo book is the perfect gift for Valentine's Day.  Gather up all those photos to put in this book so the couple can laugh and smile about all of the fun times they've had together!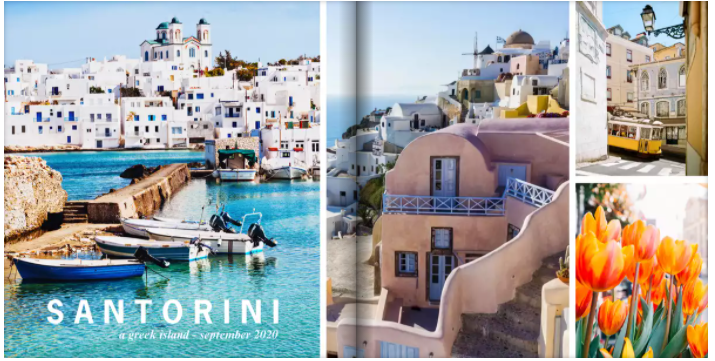 From vacations pre-pandemic to destinations you'd like to see around the world, this photo book is perfect for the adventurous. For instance, put together a collection of photos from a specific vacation you took. Additionally, you could piece together a book of all of the awesome places and sights you have seen together.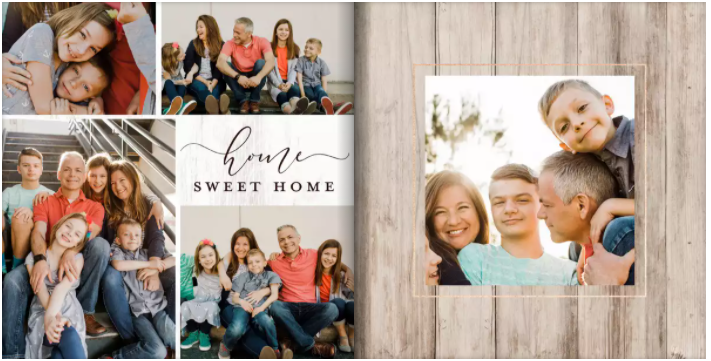 If you know someone whose kids mean everything to them, a sincere photo book with all of their favorite memories and photos with their children could be a meaningful gift to them for Valentine's Day. Even better for a parent who's celebrating their first Valentine's Day with their child!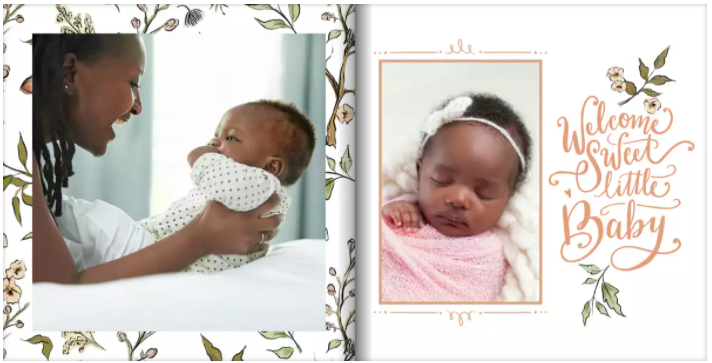 Speaking of a new parent, you could also gift a Mixbook photo book full of the cutest photos from their little one's first moments. Use this photo book to serve as a reminder of all the love that a new parent has experienced recently. Above all, it can really make their Valentine's Day special and memorable this year.
Perhaps you have a family friend or family member who recently celebrated their company anniversary. Or, maybe they reached an impressive milestone in their business. Help them celebrate this accomplishment this Valentine's Day with a unique photo book. For example, you can include of all of their most important moments in their company's history.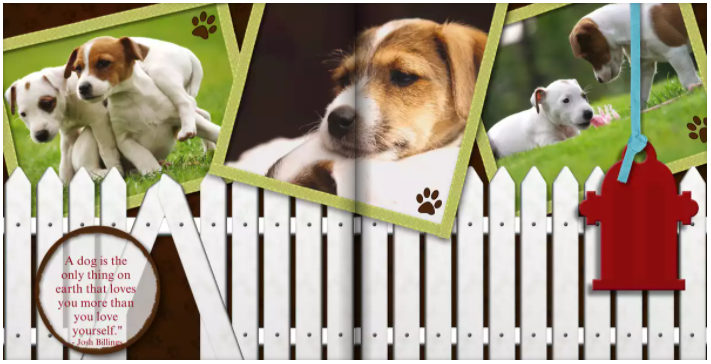 We all have a friend or family member whose favorite Valentine every year is their best fur buddy. In other words, you know someone who just adores their pet and has plenty of memories and photos with them, gift a collection of all of their favorites with a photo book! For example, a photo book from Mixbook will stand the test of time as well, and be meaningful, even after their pet is gone.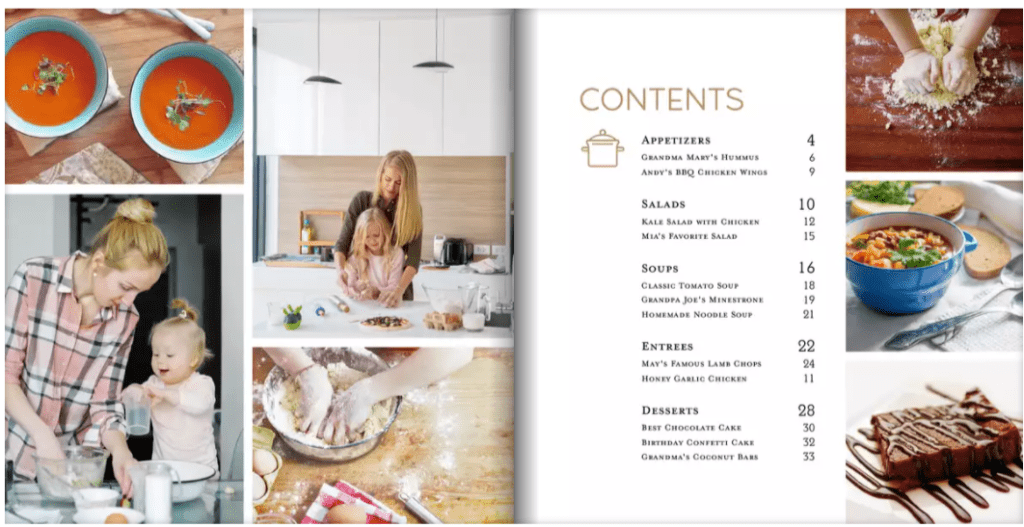 Do you have a friend that has become an inspired home chef during the pandemic? Maybe your grandmother has a plethora of recipes that she never was able to put together in a cohesive recipe book? Then, this cookbook idea is a great gift for any cooking enthusiast. Above all, it is a great way to present all of their favorite recipes in one place. Add pictures of the food they have made as an additional unique flavor to the gift!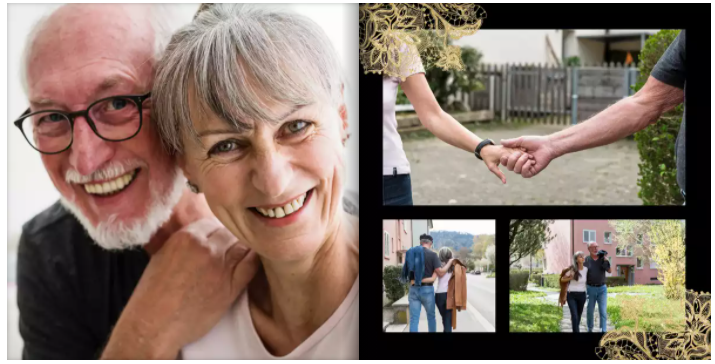 If you and your significant other celebrated a major anniversary this year (or are planning to), this anniversary book from Mixbook could be an amazing remembrance of the love you two share, and the memories you've accumulated over the years. This can also work as well for a close couple you know who recently celebrated their anniversary!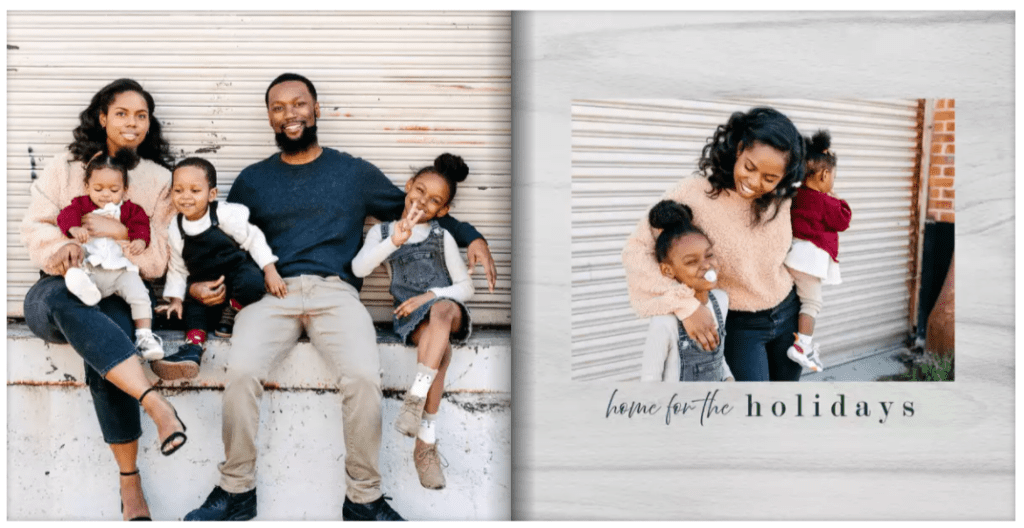 We all know someone who can never get enough of the holiday season. For Valentine's Day, maybe their favorite gift will be of the holiday they love the most. Put together all of your most cherished memories of the holiday season, and watch as the holiday spirit rushes back to them!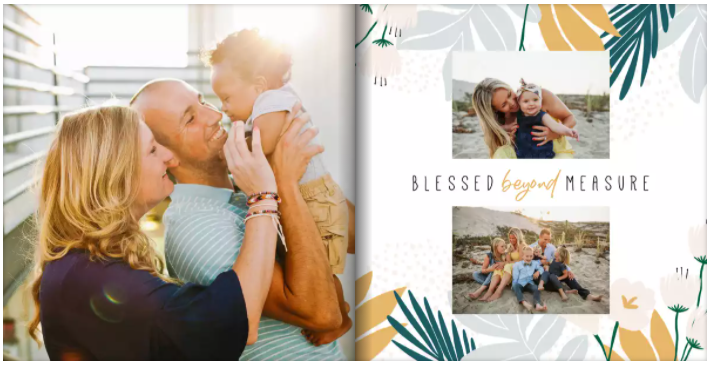 There's nothing that your grandparents likely cherish more than their family, kids and grandchildren. Put together a unique photo book with the past, present and future. Gather a collection of unique photos of their ancestors, their children and their grandchildren. This way, a photobook will allow them to reflect fondly on the amazing accomplishments and memories of them with their family.
A photo book may seem like a very simplistic gift for a holiday. Nonetheless, these photo books can mean so much more and be incredibly memorable for that special person. Unique, personalized and reflective of everything they care most about, photo books can really show how loved and appreciated someone is.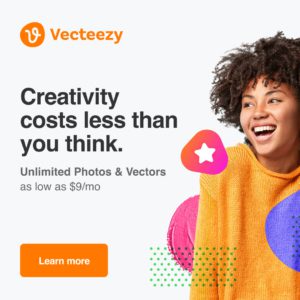 If you're truly looking to show someone your appreciation and love this Valentine's Day season, let these photo books do all of the talking. And if photobooks aren't your first choice, Mixbook has plenty of other photo products to chose from! Head to our last look at Mixbook to see more! For more Valentine's Day gift ideas, check out The Best Valentine's Day Flower Bouquets for Your Significant Other and The Best Collection of Valentine's Day Gift Ideas for Him.