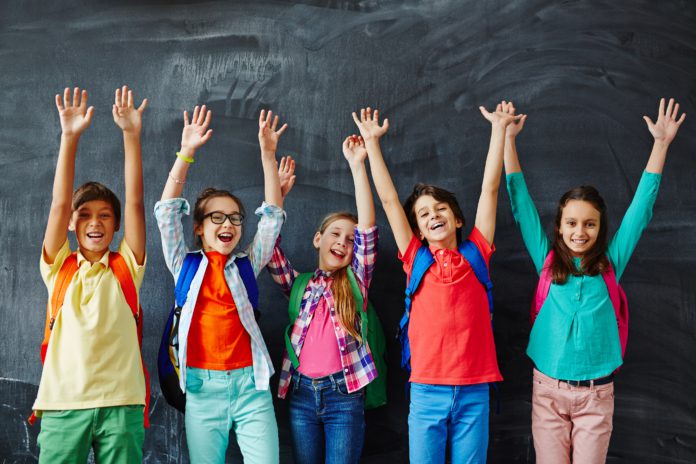 We hope you love the products we recommend! Just so you know, Trendy Mami may collect a share of sales or other compensation from the links on this page.
It's that time of the year again: time to start thinking about the back to school clothes shopping list. If you want to send your kids back to school in style, don't just settle for any clothing combination. When your kids show up in outfits that reflect their personalities, they're coming as the best versions of themselves.
Buckle is here to help you out. The clothing company features many trendy styles for school-aged kids. With the back to school shopping list clothes on the company's website, you'll be able to find options that reflect your child's unique sense of self.
The Best Back to School Clothes Shopping List for Everyone
We've compiled a back to school clothes shopping list to help you choose between all the great options. Below, you'll find excellent and affordable outfit options for younger girls, teen girls, younger boys, and teen boys.
Younger Girls
While your younger girls still want to be trendy, it's better to find age-appropriate clothing for them. Additionally, these clothes are fun and stylish!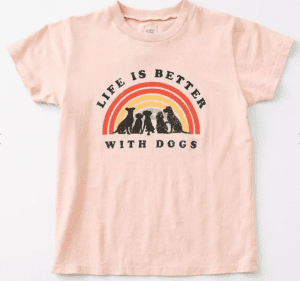 Does your daughter love your family's furry friend? Or, if you don't have one, has she always wanted one of her own?
Let her express her animals by adding this Life Is Better shirt to the back to school clothes shopping list. Its salmon-pink material comes emblazoned with a rainbow on the front and the silhouettes of some of her favorite dog breeds. The words "Life Is Better with Dogs" appear both above and below the rainbow.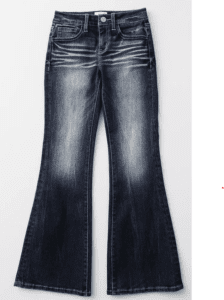 Flare jeans have ballooned back into style, and we couldn't be any happier about it! Buckle's Mid-Rise Flare Stretch Jean comes in several different washes that breathe fresh personality into a retro fashion sense. As such, it's the perfect option for the back to school clothes shopping list.
Teenage Girls
Education matters, but so does your child's self-esteem. While you can teach them about being themselves without fashion, you can also help them embrace their vision by helping them pick out clothes that make them feel like themselves!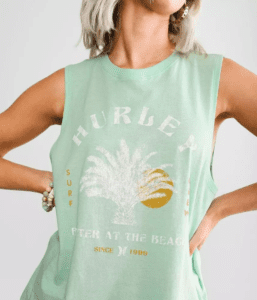 Does your teenage daughter love the beach? If so, help her carry the summer vibes over into the school year with the Hallie Beach Tank Top.
This light green tank has distressed white palm on the front that gives it a breezy vibe, perfect for the beginning of the school year.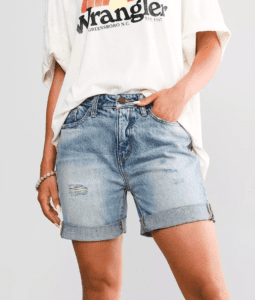 The Hallie Beach Tank Top goes great with the Parker Cuffed Short. The light-colored denim comes to mid-thigh and is cuffed at the end. It's also high-waisted, making it a great back to school clothes shopping list addition!
Younger Boys
Out of all your kids, your younger boys might just be the easiest ones to shop for. But in case you still need help, here are a couple of ideas for the first day of school!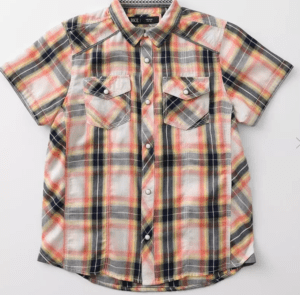 Send your son back to school in classic style with this colorful plaid shirt! The black, yellow, red, and white hues will go with pretty much any set of pants he has in his drawer, and the shirt can be dressed up or down for any occasion!
If you prefer a longer-sleeved version, you can buy the Washed Plaid Shirt.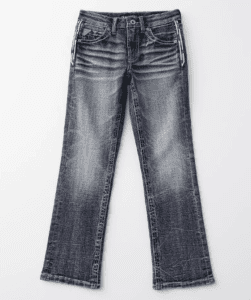 The Chaos Boot Stretch Jean comes with a slightly faded wash to give your son's wardrobe a pop of personality and make him the coolest dressed person at school.
It comes in both regular and tall lengths, making it the perfect pair of pants no matter your child's size.
Teenage Boys
Teen boys get a bad wrap for being hard to understand. But, helping him shop for school clothes is a good way to get to know what he likes!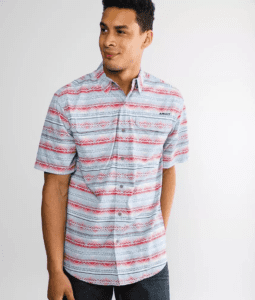 The VentTEK Outbound Southwestern Shirt isn't just something to wear when your son wants to go back to school in style. Instead, it features the latest in clothing creation, with a mesh back panel and an interior microfiber lens cloth. It's also lightweight and offers sun protection!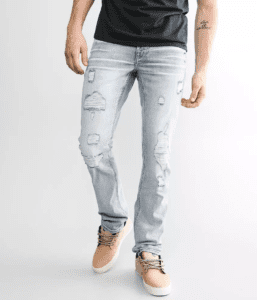 The Trouper Straight Stretch Jean is made from high-quality, stretchy materials that provide a lot of flexibility. It comes in a light wash and has intentional, fashionable rips in the front. When your son wears this, he will feel comfortable and cool all at the same time!
Getting Back to School Clothes Shopping List Essentials
Keeping these items on the back to school clothes shopping list will help your kids start off the year just right (here's how to make the best of the last days of summer).
If none of these items seemed to capture your child's personality, though, don't worry. Buckle still has a wide range of other options designed to help them show up as their best selves, no matter who they are. Check out the company's dedicated back to school shopping page for the latest 2022 trends. Alternatively, you can look at the numerous clothing sections listed on their website to give you back to school shopping list clothes inspiration!
But your kid won't be ready for the new year unless they also have back to school supplies. Learn how and where to purchase them here!