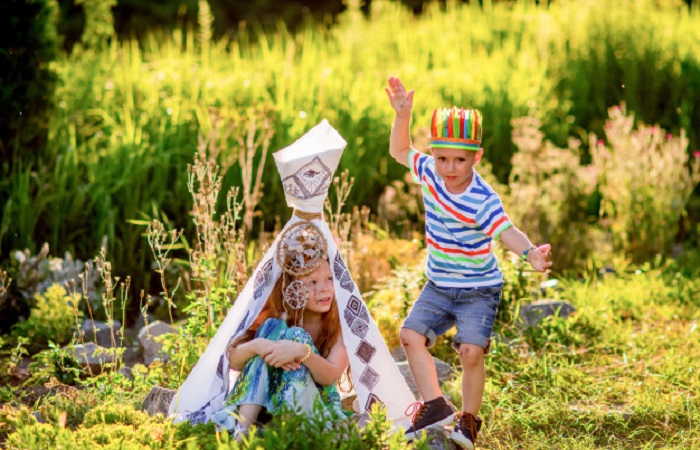 We hope you love the products we recommend! Just so you know, Trendy Mami may collect a share of sales or other compensation from the links on this page.
Summer is a time for backyard fun with the family and social interactions with others. In our lives these days, we have been very engrossed with cool gadgets, so, now it's time for some fun in the sun! Whether it's barbecues, cooling off at the pool, or simply reading under a shady tree—summer is the time to hang out in your backyard and have a good time.
If you're lucky enough to have a big backyard, then make the most of it by going beyond the usual activities. Big backyards are perfect for fun, creative games that even the most cynical of teens can enjoy. You can choose to purchase something, or if you're the DIY type, create something yourself!
Classic Backyard Games for the Family: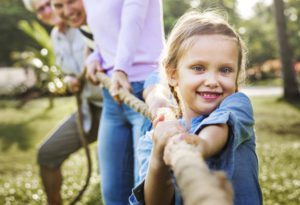 Tug of war, three-legged race, potato sack race—the classics are here to stay because people still love to play them! The rules are very simple, and most of us know them already.
Before you get into racing, make sure you and your family put on some sunscreen, it will let you play outside all day long without getting burnt! Try out The Sunscreen Company and get the sunscreen your family loves!
Looking to get crafty and have the family make its own game? Check out Joann for all your craft needs!
Seville Classics Premium Giant Block Tower Game: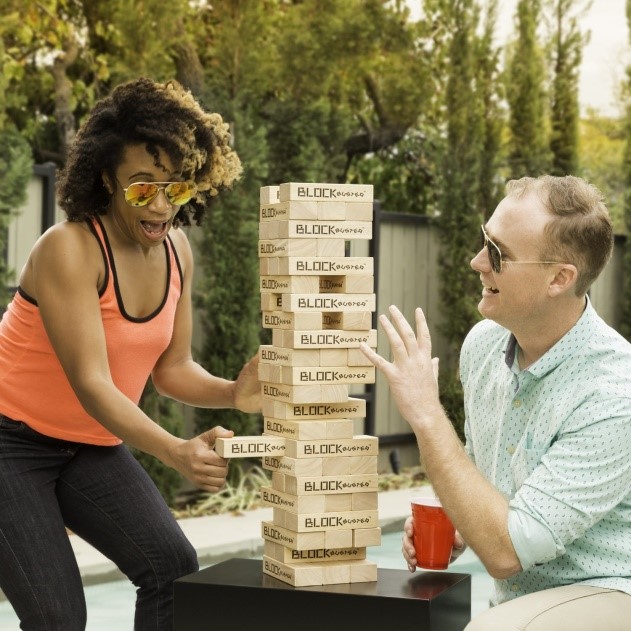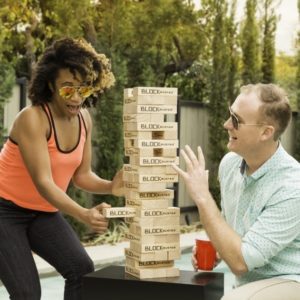 Yes, this is essentially a Jenga set but with larger pieces. Watch out! These huge blocks will make a racket when they come crashing down so be ready to catch those stray pieces. Since you're playing in your backyard, it shouldn't be much of a problem! This is sure to entertain a big group! Make and sip some drinks, wait for your turn, and have fun with your friends or the whole family.
Balloon Pop Race: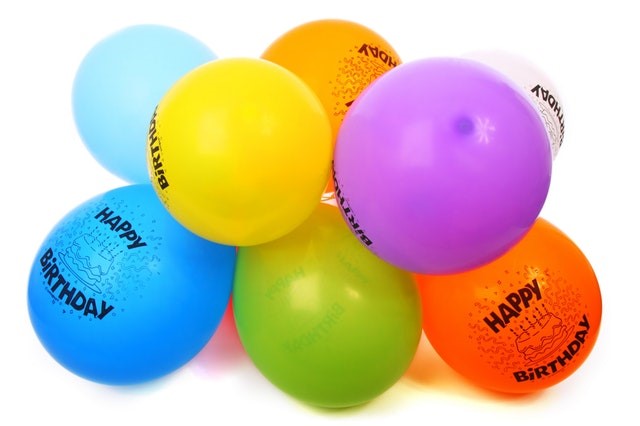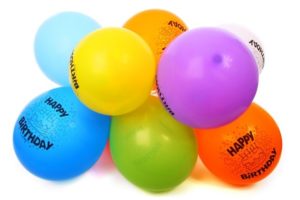 This was one of the games during my son's school's "Family Day" outing at the local park. You need two chairs and lots of balloons. Two people stand about 15 feet from the chairs, put a balloon between their knees, and hobble their way towards the chairs. They then place their balloons on their chairs and sit on them to pop, and then run back to the beginning! Younger children may struggle to pop the balloons, so they may need a little help. To keep things fair, pair kids with kids, and adults with adults.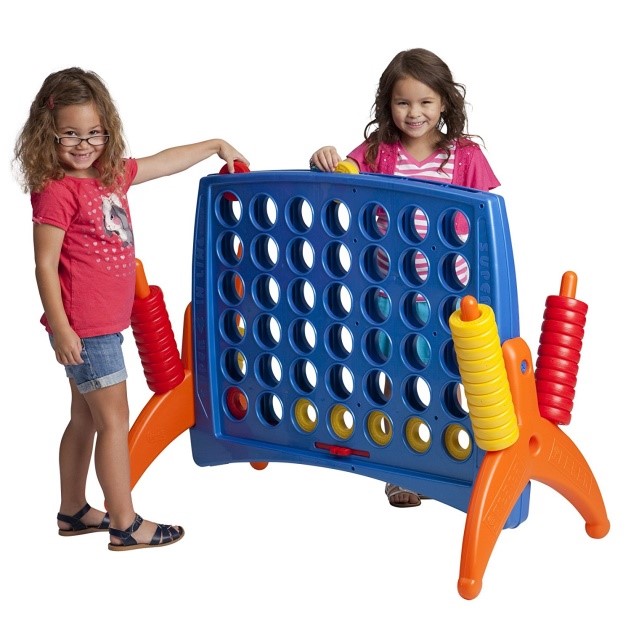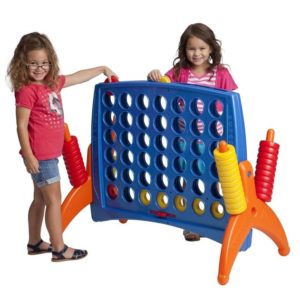 I saw this at one of the waiting areas at an airport once, and my kids immediately gravitated toward it. What I like about this game is that, unlike other giant Connect Four-style sets, this one has stood for the rings.
DIY Water Balloon War: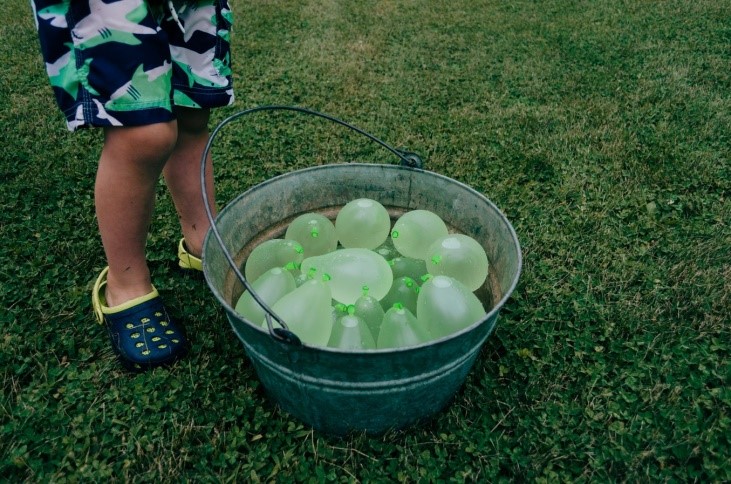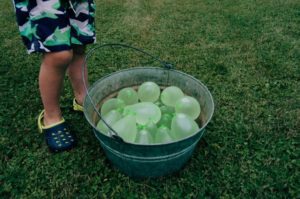 This was another game at my son's school outing. It's a fun take on simply throwing water balloons at each other. Fill balloons with water, use three buckets or anything else relatively easy to tip over quickly (we used traffic cones), and line them up a few feet from each other. Assign one person to secretly hide a water balloon in two out of the three buckets (change the location after each round). Then two people on opposite ends run towards the buckets to quickly unearth the hidden balloons, and then fire away!
Triumph 2-in-1 Three-Hole Bags and Washer Toss Combo: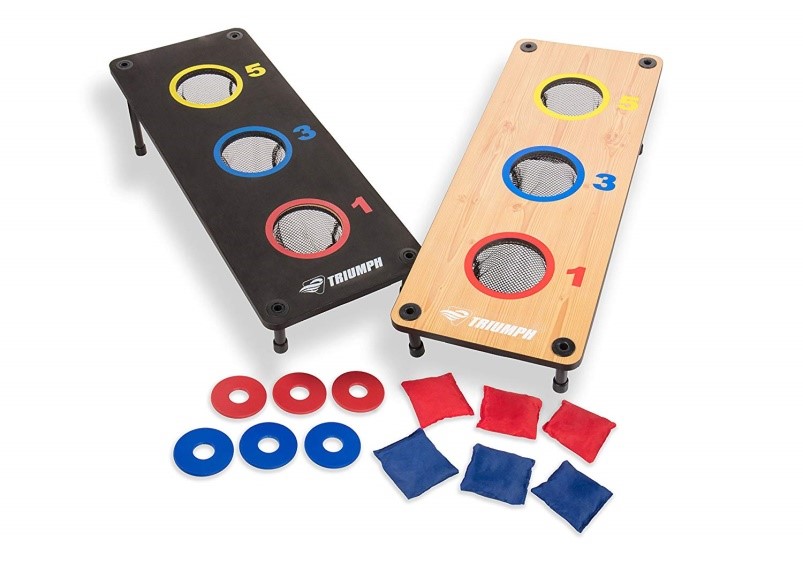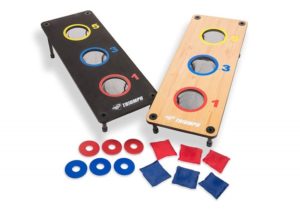 This is your classic bean bag toss game that the whole family will enjoy, but with a reversible board. It comes with a 6-piece set of washers and a 6-piece set of bean bags.
Giant Kerplunk Game: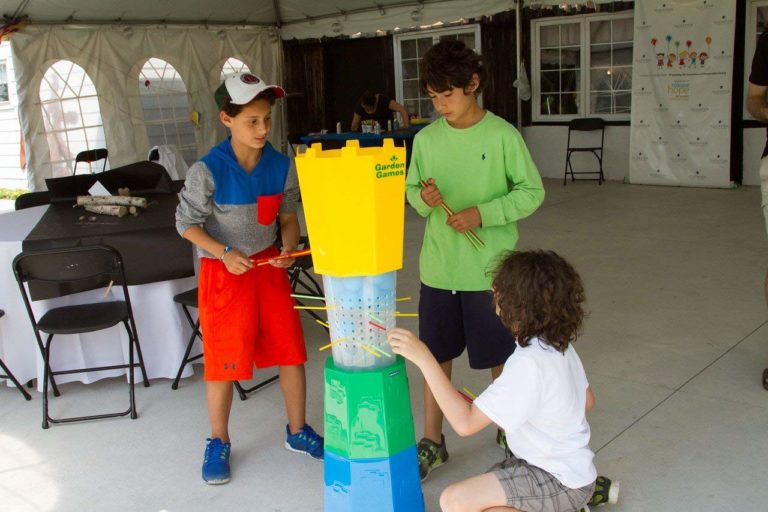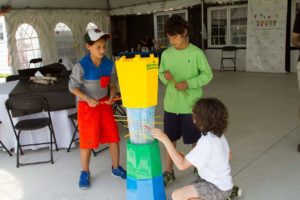 You can either buy this game or get creative and make your own. If you're a handyman/handywoman, you can build this with just a few materials like welded wire, sticks, and some wood on the bottom for support. Don't forget to add the balls in the center and keep in mind that you can personalize your creation. For example, you can cut a hole from a small end table instead of making a table, and you can paint the sticks for added color. I even saw a version in which the whole contraption was placed inside a small kiddy pool for easy cleanup.
Maggift Ring Toss Game Quoits Game: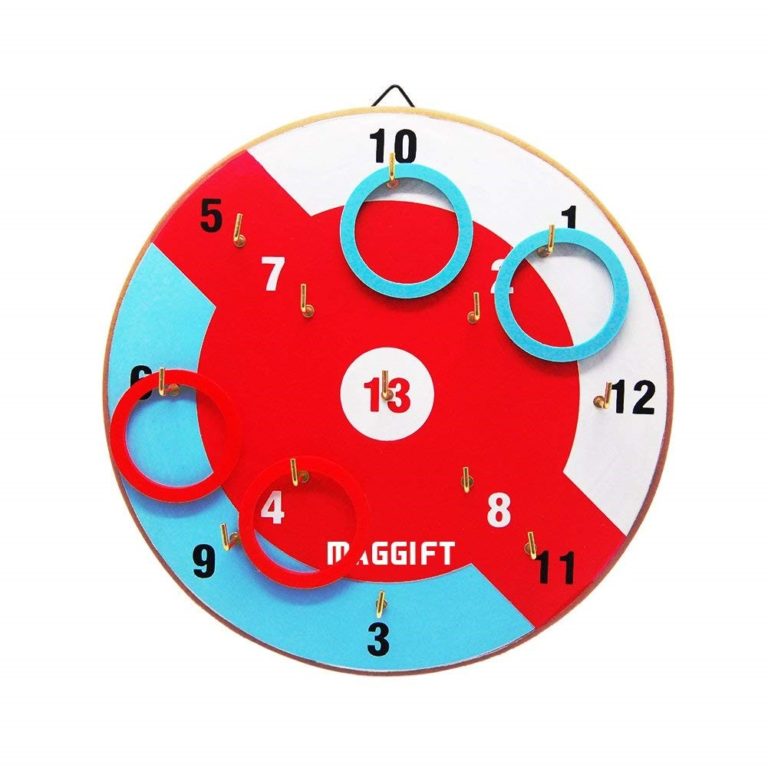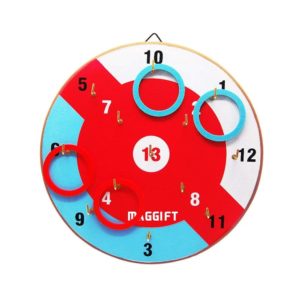 This looks like a combination of darts and ring toss. Players can play up to four different versions of the game, but essentially just toss the rings on the board to score points.
Summer is ticking away quickly! So grab your family, your friends, and neighbors, and head outside for some outside fun! If it's too hot, then that's what water balloons and water guns are for!
Comment and let us know which games are your favorite to play with the whole family!