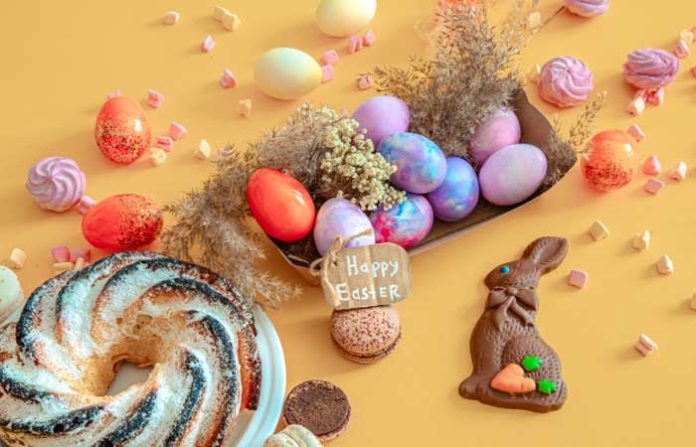 We hope you love the products we recommend! Just so you know, Trendy Mami may collect a share of sales or other compensation from the links on this page.
From mini eggs to luxe models, you're spoiled for options when it comes to stocking up on Easter treats. If you haven't yet put your shopping list together, the following is a guide to the best sweets and candies for Easter 2021.
Sensational sweets
For many people, See's Candies is the go-to for special occasion chocolate and candy. This Easter is the perfect time to try them out if you haven't already. From super cute eggs for kids to sumptuous delights for adults, See's Candies is a one stop shop for all your Easter eggs and sweets.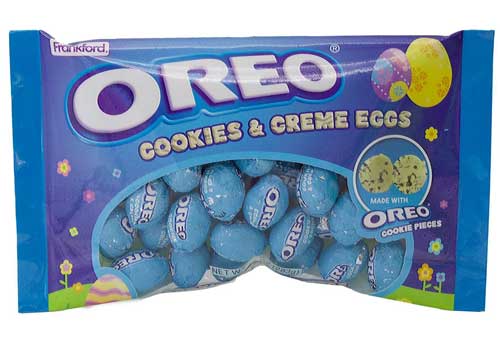 Oreo Eggs
For the best of Easter candy online, look no further than your favorite local shopping center, Target. New for 2021, the Oreo Easter Cookies & Creme Eggs Bag will sweeten up any candy dish or Easter basket. Made with real crushed cookies, these eggs are seriously moreish and are sure to be a winner this Easter for kids and guests alike.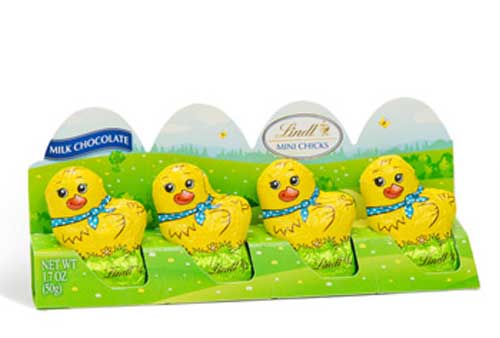 Mini Easter treats
For many people, Easter means chocolate from German master, Lindt. This year they're back with these delicious milk chocolate mini Easter chicks. They will be a welcome addition to any Easter basket for 2021.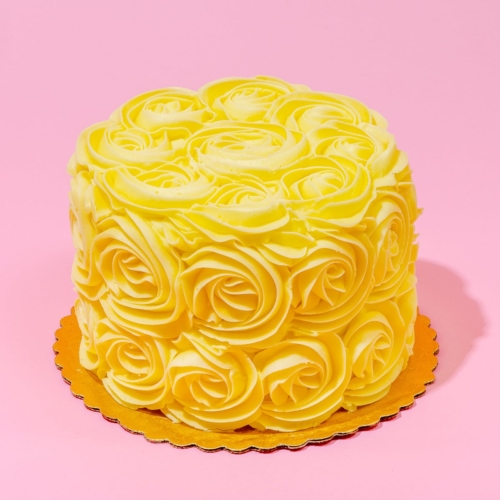 Raspberry Cake
If you're after a beautiful Easter dessert for entertaining guests this year, how about the Yellow Rose Lemon Raspberry Cake from Goldbelly? This decadent cake is created from four layers of cake with raspberry jam and lemon cream cheese frosting. With a cake that looks this pretty, you won't need any other decorations this Easter.
Easter Care Package
With restrictions still in place in many areas, a lot of people will miss out on seeing family this Easter. Thankfully, you can still show you care even from afar with the Hip To The Hop Easter Care Package from Gourmet Gift Baskets. Filled with delicious Easter goodies, this is the perfect gift for loved ones this holiday season.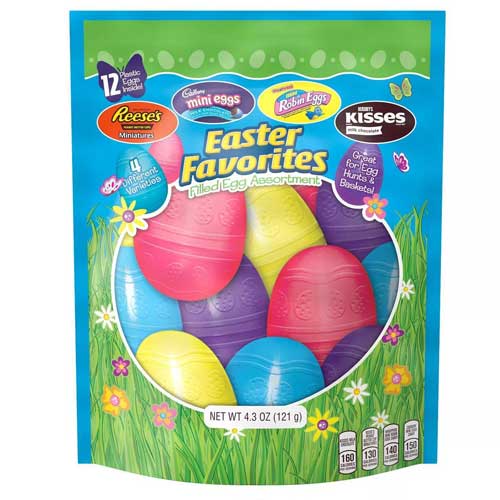 Chocolate Filled Eggs
Our friends at Hershey don't disappoint this Easter with their selection of chocolate filled plastic eggs. Each of these eggs is filled with Hershey favorites. Perfect for Easter egg hunts, this pack is a must for sweet lovers young and old this year.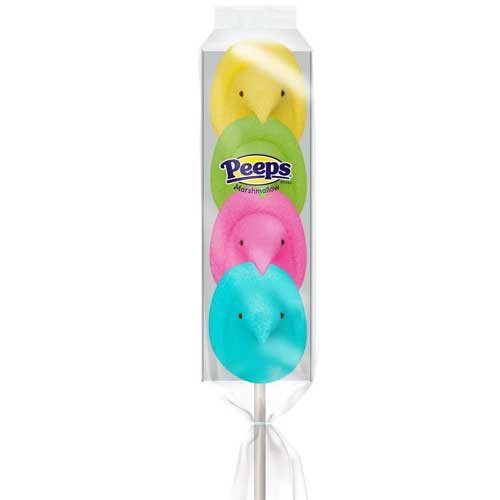 Marshmallow Chick Pop
For treats on the go, the Peeps Easter Rainbow Marshmallow Chick Pop will excite kids of all ages. These marshmallow Easter treats provide a pop of color to any Easter table. Besides, what's Easter without a few Peeps to make it official?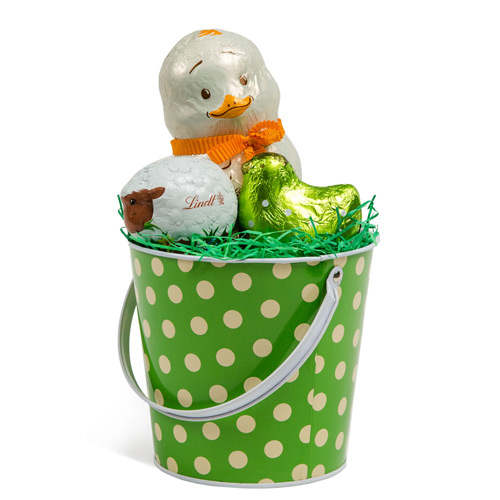 Lindt Chick Easter Basket
The  looks almost too good to eat. With a classic polka dot basket and colorful foil covered milk chocolate animals, this Lindt basket is pretty as a picture. It provides delicious Easter treats that kids and guests will definitely love snacking on.
DIY Chocolate Eggs
If you prefer to do it yourself and create your own chocolate eggs, here you can find our full tutorial with video included!
Easter simply wouldn't be Easter without a bit of spring color and some delicious chocolates or candies. Better yet, if you can combine these with an activity for the kids it'll be the whole package in one go.
Easter egg hunts, egg rolling and baking are all great ways of getting kids involved as they enjoy their Easter treats. So make sure you maximize the fun this Easter with some cool activities and some delicious treats to keep your cravings at bay. Happy Easter!