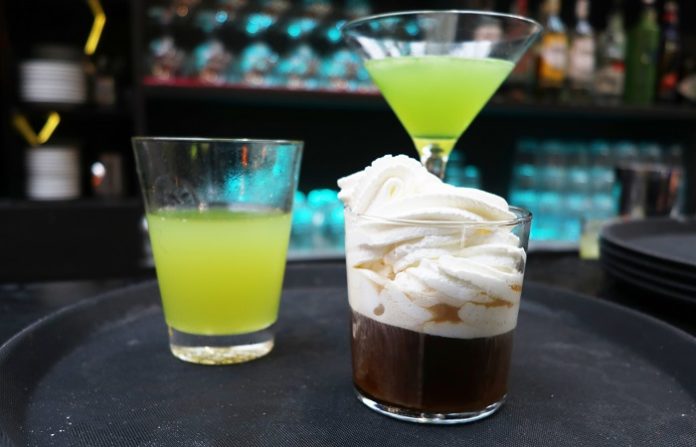 We hope you love the products we recommend! Just so you know, Trendy Mami may collect a share of sales or other compensation from the links on this page.
If you've ever wondered why so many of us drink a few cocktails on St. Patrick's Day, the origin is connected to the celebration of the man himself. It's kind of a long story but after dedicating his life to evangelism, one of the ways that the Irish decided to celebrate St. Patrick's life was to eat, drink and be merry—literally. In fact, they take it so seriously that even Christians who observe Lent cease from fasting on the holiday, just so they can have a shot or two (or more).
We're in full support of you getting off of work (and/or putting the kids down a little early) on St. Patty's Day and enjoy a good St Patrick's day cocktail. In honor of this holiday, here are some that center around the theme.
The Tools That You'll Need:
St Patrick's Day Cocktail 1 – BASIL MARTINI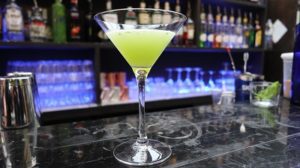 Ingredients: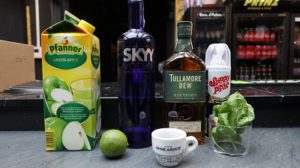 I pull out my shaker tin and put the basil leaves, sugar and lime juice in it. Then I use my muddler to "mash up" the ingredients. Next, I pour the vodka and some small cubes of ice into my jigger and transfer the contents into my shaker tin.
I do the same thing with the sweet-and-sour mix (put it into the jigger, then into my shaker tin), put a glass over the tin, give everything a good few shakes (if the glass feels "stuck" to the shaker tin, just give the side of the tin a tap and that should release it) and serve. My personal preference is on the rocks in a martini glass with some basil garnish. Perfection!
St Patrick's Day Cocktail 2 – DRUNK GRANNY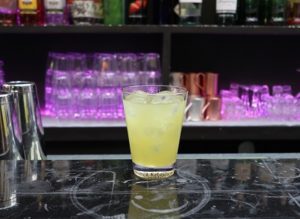 Ingredients:
This one is so easy, it's ridiculous. All I do is pull out a glass and fill it to the brim with ice. I put the whiskey into my jigger and then pour it into the glass. After that, I add the green apple juice (make sure it's Granny Smith green; for this, red apple juice just won't do), pull out my bar spoon to stir and I'm all set.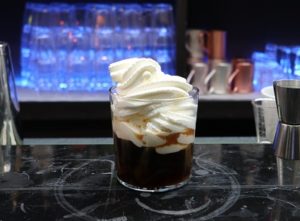 Ingredients:
This recipe right here looks best in an old-fashioned type of glass. First, I put the sugar into it. Then I pour my whiskey into the jigger and pour it into the glass. Next, I had some hot coffee and use a can of whipped cream to "spray" some cream all the way to the top of the glass. And voila—one of the best cups of coffee…ever!
Special Note: OK, these other two cocktails aren't featured in the video, but so long as you use the proper measurements, put the alcohol into your jigger before transferring them into your glass and add some ice, making these will also be a breeze. Here they are:
St Patrick's Day Cocktail 4 –THE BLIND IRISH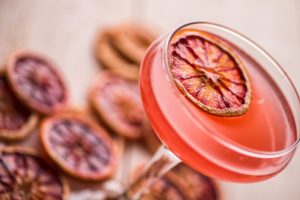 Ingredients:
St Patrick's Day Cocktail 5 – POT O' GOLD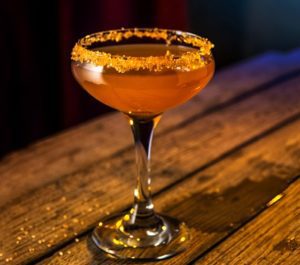 Ingredients:
Need some food to go with your cocktails? How about some appetizers? Our favorite is the bacon wrapped brussel sprouts! 
Happy St. Patricks day! Enjoy!