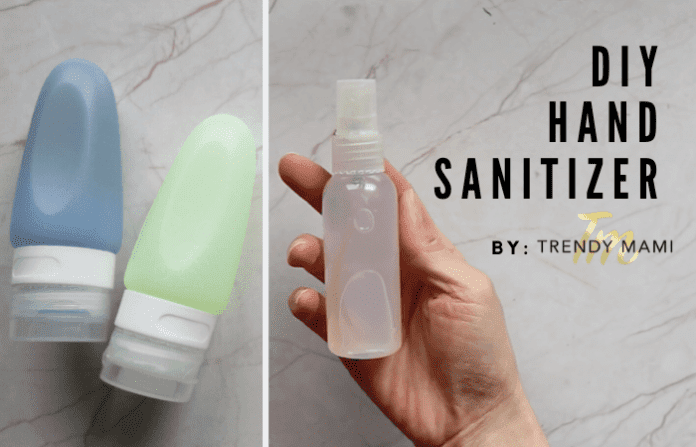 We hope you love the products we recommend! Just so you know, Trendy Mami may collect a share of sales or other compensation from the links on this page.
When it comes to hygiene, hand sanitizers have a few more perks than the old fashioned wet wipes. Why is that you may ask? Continue reading to find out! We've even included a hand sanitizer recipe for you!
Hand Sanitizer Perks:
While wet wipes can remove the dirt from your hand, it may leave some cleansing lotion residue in your hands. Therefore, this may not be the best if you have infants who may put their hands in their mouths. 

Hand sanitizer is more compact and there is no need for you to dispose of anything after using it. Therefore, it can be more convenient to use when participating in outdoor activities, such as camping.

Hand sanitizer can also be fragrance free, which is great for people who are sensitive to fragrances. On the plus side, it also dries quickly.
Hand sanitizer is so easy to make and only requires a few ingredients. If you've been looking for a DIY recipe or tutorial. We have you covered! Let's get right into the recipe!
DIY Hand Sanitizer Recipe
What You'll Need:
This recipe creates approximately 100ml of product:

What to Do:
In a clean pitcher pour the alcohol and add 4.2 ml of hydrogen peroxide with a syringe  then mix.

Sterilize the Glycerin in the distilled water, than add the Glycerin in the alcohol solution.

Mix everything and pour in an spray bottle and you're done!
This guide was released by none other than the World Health Organization itself, making it 100% reliable for a germ free life for you and your loved ones!

Note: If you would like to make the gel version of the hand sanitizer, check out the recipe below! Do note that gel hand sanitizer might be less effective in killing germs.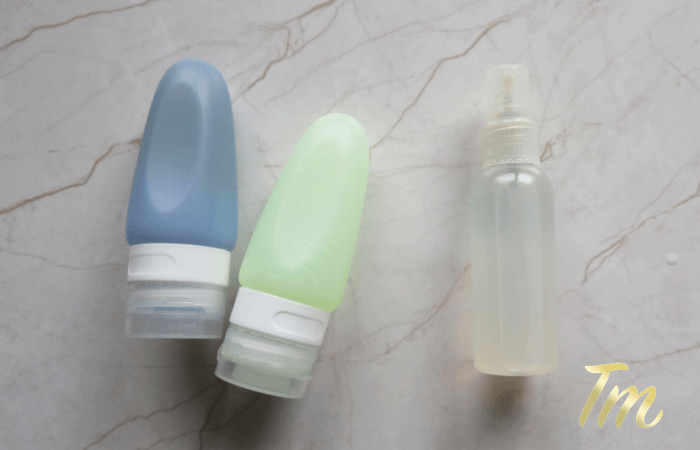 For a gel consistency you may want to change the following items in the recipe:
3 tbsp aloe gel

1 ½ tbsp Pure Ethanol alcohol 95-96%

1 ½ tbsp

hydrogen peroxide

3%

1 ½ tbsp distilled water 
Use same instructions as above, just change the portions of the items listed, mix well, pour into an airtight container and you are all set to have the perfect gel hand sanitizer!
In conclusion, we hope this hand sanitizer recipe was able to help you out! Make sure to stay healthy, safe and clean! We all know it's spring cleaning time, so while you're on the cleaning phase, how about giving your house a little cleaning too. Check out our Spring Cleaning Hacks article for some help.
If you're looking for more cleaning DIYs, give our DIY Laundry Detergent a go!
Lastly, if you are planning to dive a little deeper and perhaps even do a little internal cleanse, you might want to check out Simple Green Smoothies to help your body stay healthy and clean during the last little bit of the flu season!