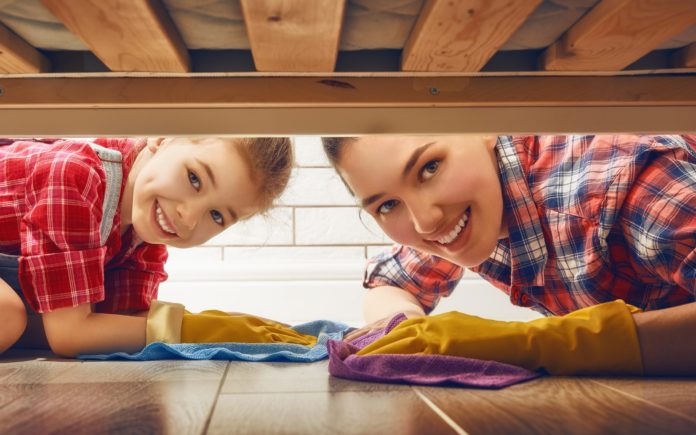 Spring cleaning is one of the long tasks that no one wants to do. There's so much to clean, so much to do, and so much to get rid of. But it doesn't have to be difficult. Here are a few spring cleaning hacks for you to use when springtime comes.
Spring Cleaning with your Vacuum
Your vacuum is a great tool to help you freshen up your home apart from just cleaning it. For carpets, sprinkle 2-3 tablespoons of cinnamon on your carpet. Then vacuum it up for a fresh-smelling carpet. Alternatively, you can use baking soda. Cinnamon and baking soda are natural odor eaters, which help get rid of any unnatural odors you might have in your home. This also works on your mattress: Add a liberal amount of baking soda on your mattress and let it sit for 3-8 hours. Vacuum it up after. Pro tip: If you're fed up with how much time it takes to vacuum, then try a robot vacuum.
Dust off your Blinds during Spring Cleaning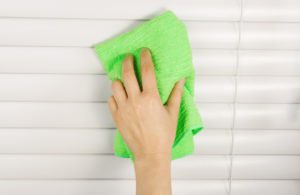 I get allergies a lot, so getting rid of dust is a must in my house. It's really hard to reach into the nooks and crannies and corners of my house, especially when you aren't the tallest of moms. My solution? Wrap two microfiber towels around a pair of tongs to make a makeshift brush. Use this to wipe off each slat to make your blinds nice and clean.
Erase those Walls for Spring Cleaning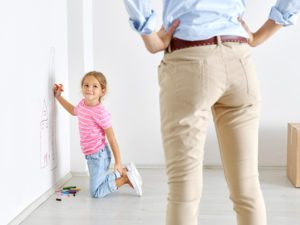 Most people (myself included) think the best way to clean a wall is with a wet rag. But this a hacks article, which means there's so much more than the obvious. The best way to clean any wall is by using a microfiber cloth or towel. That's right, a dry towel is the best way to clean a wall — so long as it's microfiber. For tough stains, resist the urge to wet the microfiber, it will only spread the color to a bigger surface. Instead, take a Magic Rub eraser to it and marvel at the difference.
So your kids are artists. Mine are too! But sometimes they don't know where their canvas is, because a lot of their art ends up on the walls. No problem! Grab some toothpaste and dab a little bit on the walls. It's important you don't rub the toothpaste in, as it will become very difficult to get out.
Magic Glove for Pet Hair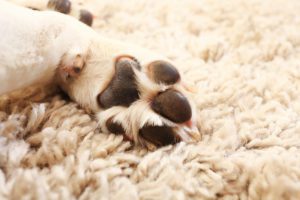 I have a dog, and although he doesn't shed as much as his neighbors, he still leaves a good amount on my couch. Put a dishwasher glove on and rub the furry area rapidly. The glove and the fur will build a static charge and make the pet hair stick to your glove. Who needs effort when you have science?
A Shot for the Bathtub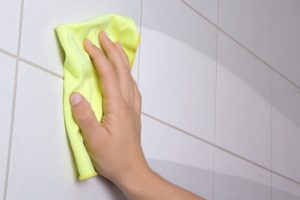 If there's a buildup of mold and mildew, add some vodka to a spray bottle and spray it on the affected area. Let it sit for 10 minutes and then wipe off the mildew with a sponge. If you take a couple of sips during the process, we won't tell anyone.
Chrome (and other shiny objects)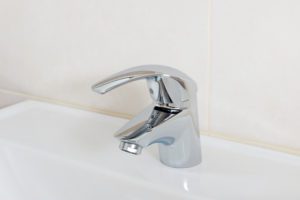 No need to buy a fancy cleaner to shine your faucet or shower head. A Dryer sheet will do the trick. Use it to polish any chrome fixture and make your faucets look shiny and new.
Wax those Vents for Spring Cleaning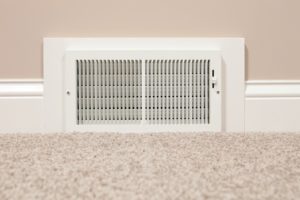 Use Car Wax on your air vents to keep them shiny and dust-free. Air vents can trap a lot of allergens, so keeping these clean is essential.
Clean the Sponges
You're going to use your trusty sponge a lot to clean your kitchen. Rather than just throwing out your sponge, place it in a bowl with a bit of lemon juice. Place the bowl in the microwave for at least two minutes. This will disinfect your sponge leaving it ready for another round of cleaning. Don't rely too much on this trick though: when your sponge is old and starting to fall apart, it's time to get a replacement.
Washing your Washing Machine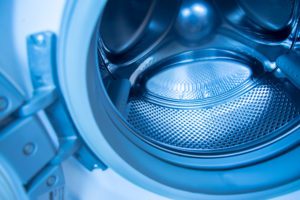 Every now and then, your washing machine needs some TLC too. Spring is perfect for making your washing drum shiny again. Every two months, toss a dishwasher tablet inside your empty washing machine and let it cycle at 60 F. This will kill any bacteria hiding in the hard-to-reach places in your washing machine and will tackle any hidden dirt and lime scale too.
Hope these cleaning hacks get the job done this spring! Happy Cleaning!
Looking for other spring cleaning articles, check out our DIY Detergent article.