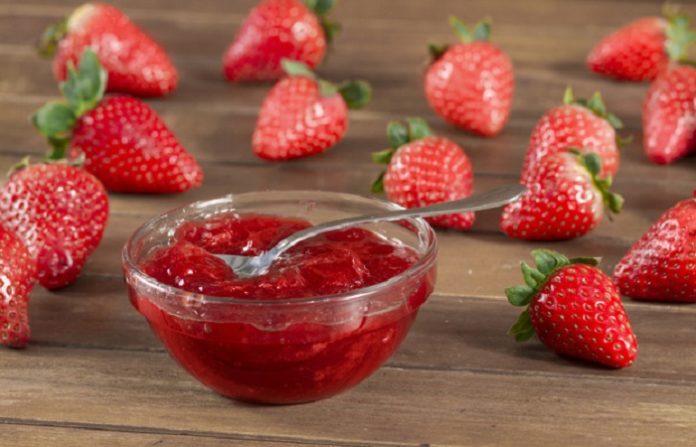 Since we are in the thick of summer, we have a feeling you have all your fruits ripening and ready to be eaten, but maybe you're not sure what to do with the abundance of berries. We have a great idea for you! If you have some leftover strawberries, blueberries or any fruits in general, you can make some good old jam! We're here to help with one of our favorite DIY homemade strawberry chia seed jam recipe. Just grab your favorite fruit or berry and start making your jam. Oh, and if you're up for some good old cooking/bonding time, you can even involve your kids in the cooking process. It will make the recipe that much more enjoyable and your kids will appreciate eating it with their pancakes the following morning!
I like this recipe because it is quick to prepare, simple and most of all healthy. Moreover, you don't have to use many kitchen utensils, which makes cleaning up a breeze. Unlike conventional recipes, there is no added sugar.
Chia seeds thicken the texture of your jam naturally while providing an excellent source of omega-3 fatty acids and antioxidants. Hence, we can omit gelatin found in conventional jam recipe.
Strawberries have an excellent source of nutrients, as it contains 91% water, with low-carb content. They're rich in dietary fiber which is essential for gut health by feeding the friendly bacteria and improve digestive health. It is also loaded with Vitamins, Folate, Potassium and Manganese, which enables the body to function at it's optimum. They're also packed with an abundance of antioxidants and beneficial plant compounds. This superfruit is also suitable for consumption by diabetics and people who want to reduce their weight.
Honey is preferred to sugar as optional because of it's health benefits and that fact that it is filled with antioxidants.
Strawberry Chia Seed Jam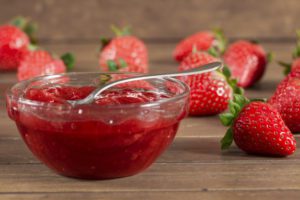 Prep and cook time: 10 minutes
Ingredients:
Directions:
Step 1 – Heat the strawberries in a sauce pan over medium heat, stirring until the fruit begins to break down and bubble. Use the ladle to mash the fruit to your desired consistency.
Step 2 – Once you have the consistency you want, remove from heat.
Step 3 – Then, stir in the chia seeds, lemon juice and honey to taste.
Step 4 – As the jam cools, it will thicken.
Step 5 – Once the jam has cooled, transfer it into a glass jar. Then store in refrigerator for up to 7 days.
Lastly, enjoy with your favorite toast, pancake recipes or even ice cream!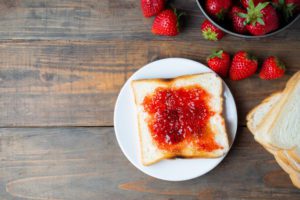 You can also substitute with any fruit you have. Examples of fruits and berries can be strawberries, avocado, peaches, apples, apricot and even mango. Apple and avocado will give the jam a crunchy texture depending on your cooking or mashing time.
This recipe will ensure your whole family will enjoy a hearty breakfast with a healthy start to the day. If you decide to involve your kids in the preparation of this jam, I am sure it will taste extra delicious because they made it.
If you enjoyed this recipe and are looking for other healthy recipes, we have some great recipes for you! Oh and don't forget to check out our healthy 15 minutes butternut squash pancake recipe!