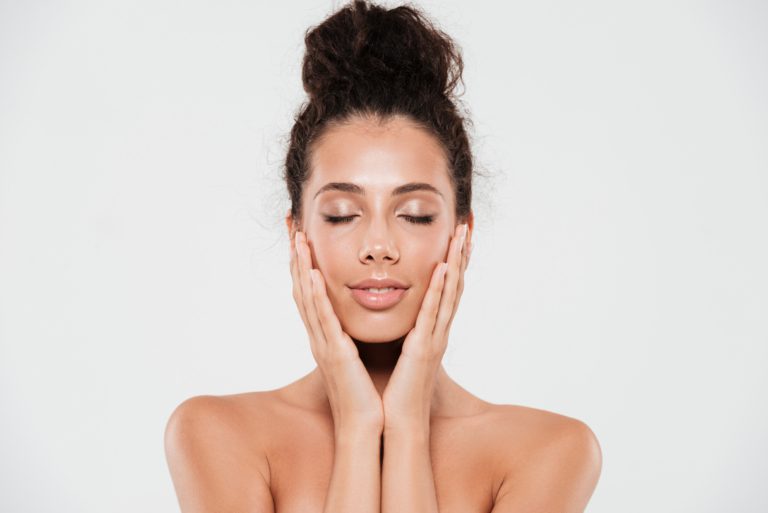 We hope you love the products we recommend! Just so you know, Trendy Mami may collect a share of sales or other compensation from the links on this page.
Are you looking for nude makeup looks that enhance your natural beauty while providing great coverage?
As society focuses on celebrating looking and feeling like yourself, more people are embracing more natural looks. Because of this, the makeup industry has flourished with tips, tricks, and even products for using makeup to enhance your intrinsic beauty.
Effortless Nude Makeup Looks for Every Day
That's where nude makeup comes in. The goal of nude makeup is to cover blemishes while making it look like you're not wearing any makeup. So, you get the best of both worlds: a radiant complexion that isn't too far away from your natural appearance!
But if you've never tried nude makeup ideas before, you might wonder how you can go about achieving this no-makeup makeup look. Let's get into our best advice below.
The Natural Glow Look
If you want nude makeup looks that give you a natural glow, you'll want to try this look!
Natural Foundation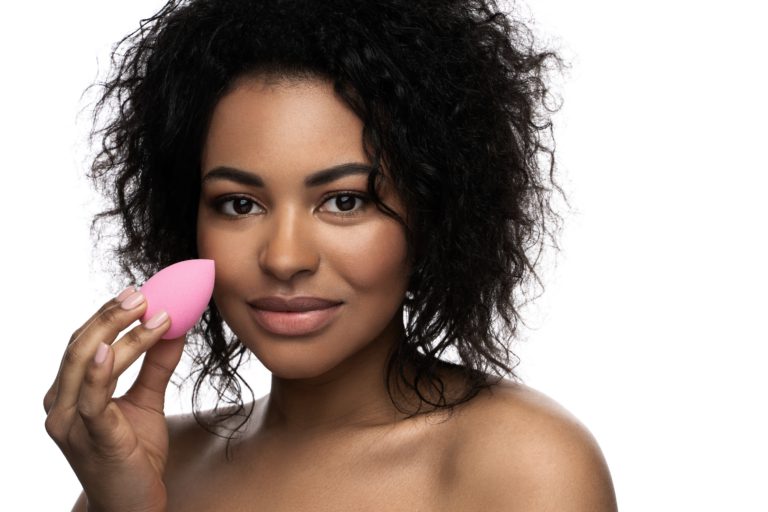 First, you'll need a foundation that matches your skin tone. To find your perfect match, find some samples in the store and spread a little bit of each on the inside of your wrist. This portion of your arm is the closest to the shade of your face.
For the most natural-looking coverage, we recommend purchasing a BB cream. These creams focus on offering lighter coverage that doesn't look caked on. It also nourishes the skin by providing moisture. Sometimes, it comes with some light SPF to protect you from the sun. You can find BB creams at many of your local stores, including Target. We like this one by Nyx for those who need a darker tint and this one by Maybelline for lighter tones!
Once you've chosen your foundation, apply it evenly to your face. Then, take a concealer and place it around your eyes and on your nose. Blend it in. Ideally, your concealer shade should be lighter than your foundation. This will create a highlighting effect.
Setting powder and highlighter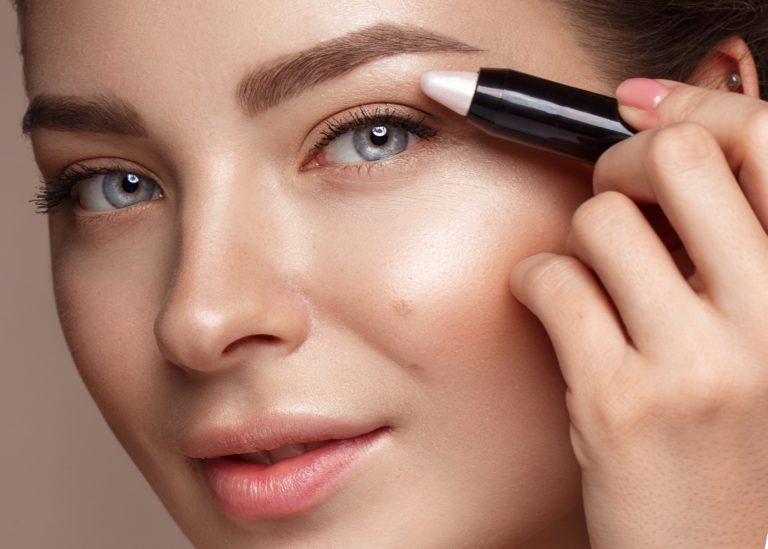 To set the look, apply a powder to your face. You can also apply a setting spray instead.
Then, take a highlighter and place it over the tops of your cheekbones and any other high points of your face. Use a blush or bronzer and spread it just beneath the highlights on your cheeks.
Natural lips
Get fuller, healthier, younger-looking lips in rich, velvety-matte colors from City Beauty's city lips matte. City Lips Matte is a non-drying, lip crème that gives long-lasting color and an instant plumping effect.Get vibrant color and fuller-looking lips instantly
Nude Eye Makeup
Often, nude makeup looks don't involve a lot of focus on the eyes. This is because it's easy to make eye makeup look too heavy for a natural look. But there are nude makeup ideas that make your eyes look natural. One of the most popular natural eye looks is the glossy eye.
Natural Eyebrows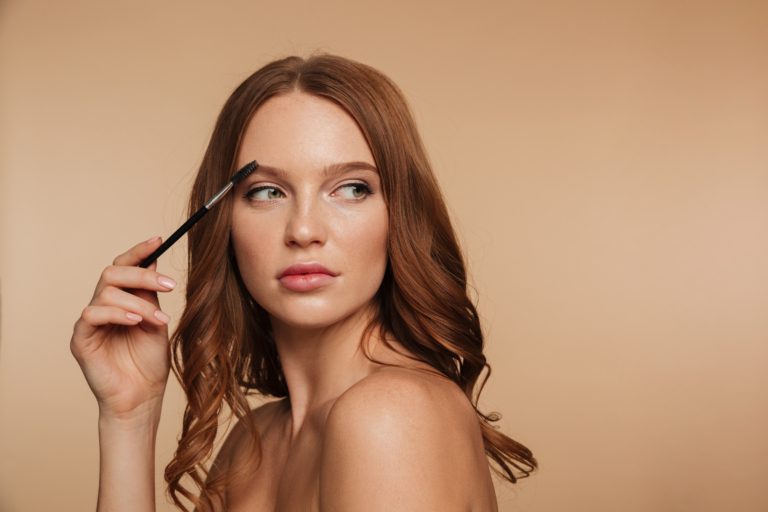 First, define your eyebrows with a brow pencil from Pharmaca. Doing so will help create a more dynamic look.
Natural Eyeshadow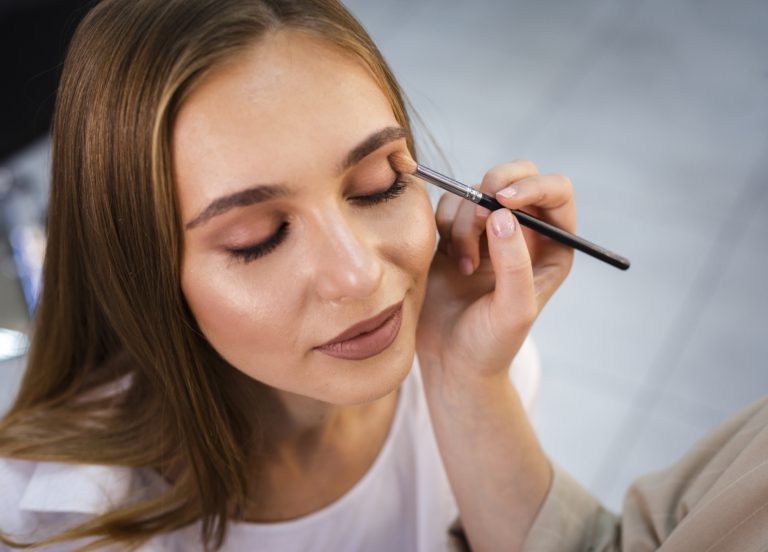 Then, use a shimmery product, such as a translucent eye shadow. Take a dab of lip gloss and spread it over your lids. You can also use eyeshadow colors that are variations on your natural skin tone. So, if you have pale skin with pink undertones, you might want to use a pale pink eyeshadow. You can find beautiful and natural eyeshadow looks and more with Colourpop.
How to Optimize Your Nude Makeup Looks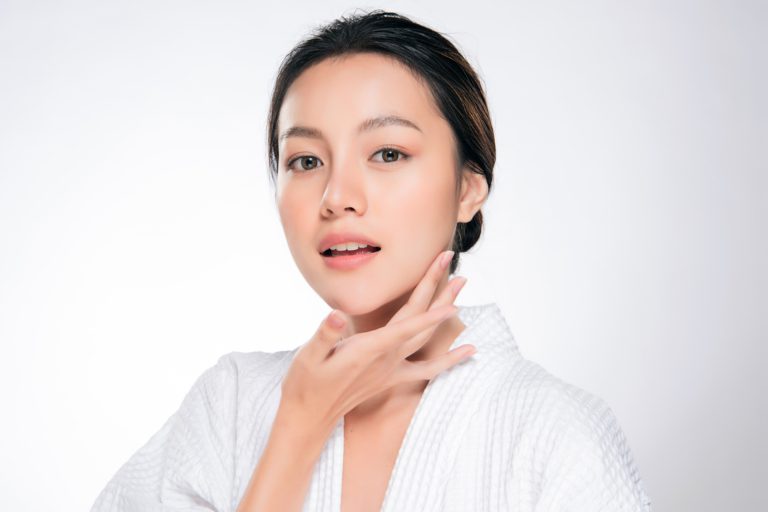 If you want to get the most out of your nude makeup looks, you need to take good care of your skin. As your largest organ, your skin is your greatest beauty tool.
Unfortunately, it also gets damaged by exposure to too much sunlight, not getting enough moisture, or even being exposed to dirt and debris. This can cause acne and irritation, which requires more makeup to cover up (get cleaner skin with facial cleansing brushes).
So, if you want to enhance your ability to flawlessly execute nude makeup ideas, you should invest in some high-quality skincare products. SiO Beauty provides products that moisturize your skin, fight wrinkles, and leave you glowing.
Get More Beauty Tips!
Nude makeup looks are trendy, but they're also going to be here for the long haul. After all, recognizing your natural beauty is an essential part of learning how to enhance your natural features.
So, even if you decide to steer away from nude makeup ideas in the future, you'll still know how to draw out your natural beauty every time you apply your products. Want more great beauty tips? Learn how to get a healthier glow!