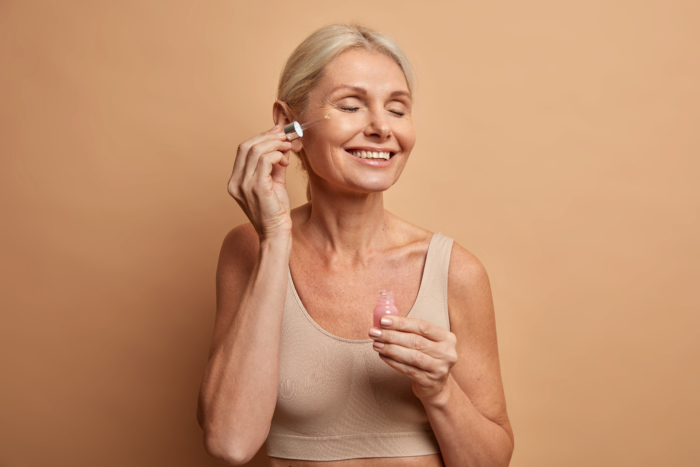 We hope you love the products we recommend! Just so you know, Trendy Mami may collect a share of sales or other compensation from the links on this page.
Using a product with great face serum benefits can transform the look of your skin. It keeps your skin hydrated while also removing blemishes or discoloration. Some serums also have anti-aging benefits to reduce the appearance of wrinkles or fine lines.
10 Serums with Amazing Face Serum Benefits
There are many face serums on the market, although some are better at nourishing and brightening than others. If you want healthy, glowing skin (let's be honest – who doesn't?), then check out these 9 highly-rated face serums.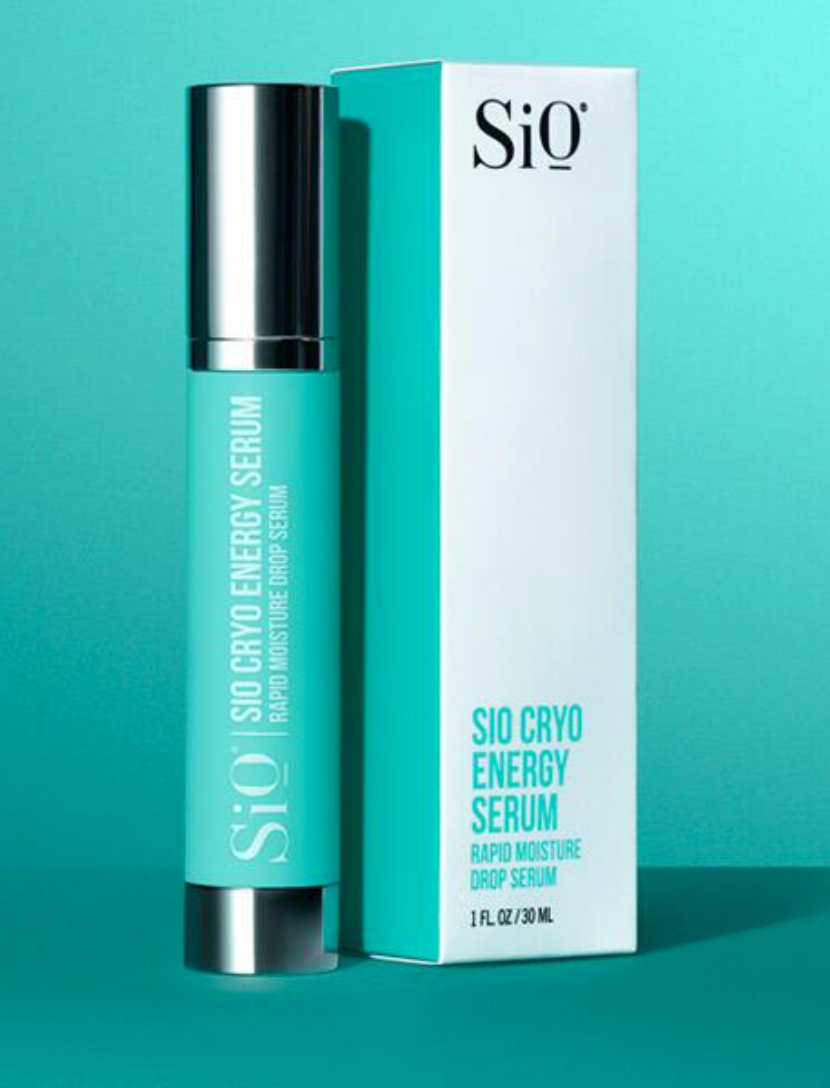 Give your skin a much-needed hydration boost with this skin-soothing serum from SiO Beauty. From the second you put it on your face, you'll feel its cooling technology. This helps to reduce redness and the appearance of lines while also improving moisture control. It's made with hyaluronic acid and collagen peptide PP56, which gives you a more youthful glow. And it has green tea and camellia japonica flower for antioxidant properties.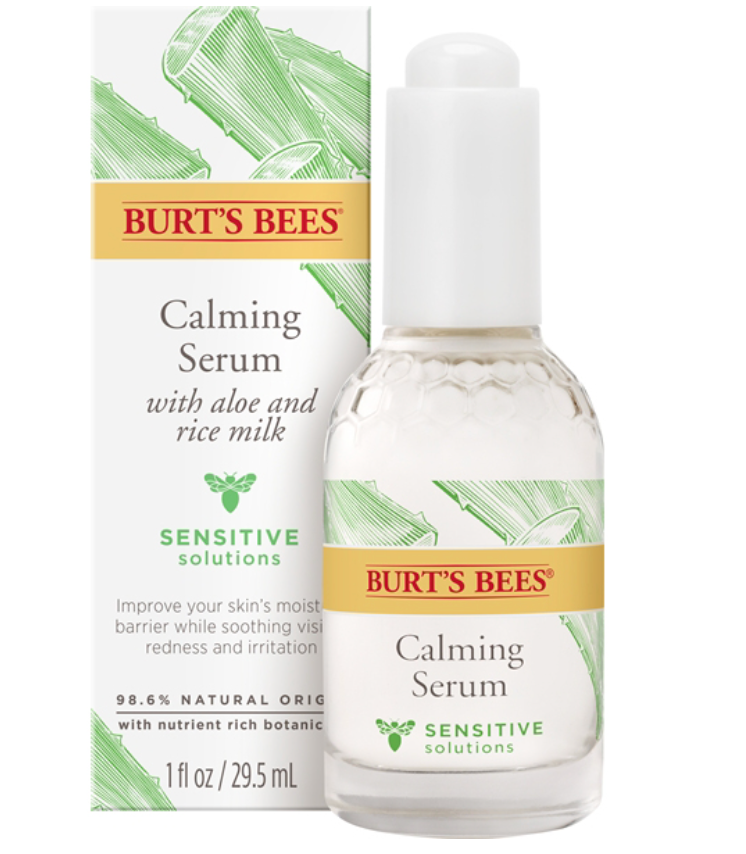 It isn't just your mind that needs rest. Your face can also benefit from the healing properties of Burt's Bee's Calming Serum. It can reduce redness and irritation that impacts both oily and dry skin. The serum, made with 98.6% natural ingredients, includes aloe, rice milk, honey, and jojoba seed oil. Together, these ingredients improve your skin's moisture barrier, giving it a healthy, hydrated look.
So, if you've been meaning to score a good hyaluronic acid serum to add to your skincare trunk Amy Mayers MD's Age Defying-Hyaluronic Acid is the one for you. Hyaluronic Acid binds to collagen, keeping essential moisture below your skin's surface for dewy, taught, and youthful skin that radiates health. It hydrates skin, rejuvenates tired skin, supports skin elasticity, promotes skin cell turnover, purifies clogged pores, and soothes irritated skin.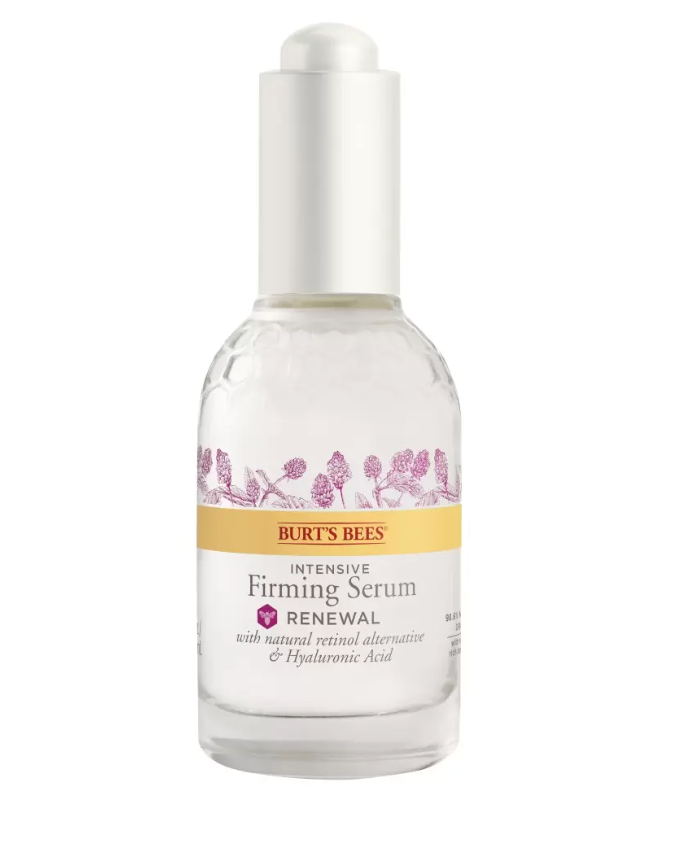 This concentrated, nutrient-rich serum from Burt's Bees is clinically proven to improve your skin's texture and firmness. It gets its serum benefits from bakuchiol, a natural retinol alternative. However, it's gentle enough to use day and night after cleansing. Just make sure to follow up with a lotion or cream to allow the ingredients to soak in.
This oil-free, dark spot correcting serum from Caudalie helps to reduce the appearance of existing dark spots and even skin tone, providing a radiance booster for the skin. It also works for all skin types, even the most sensitive skin.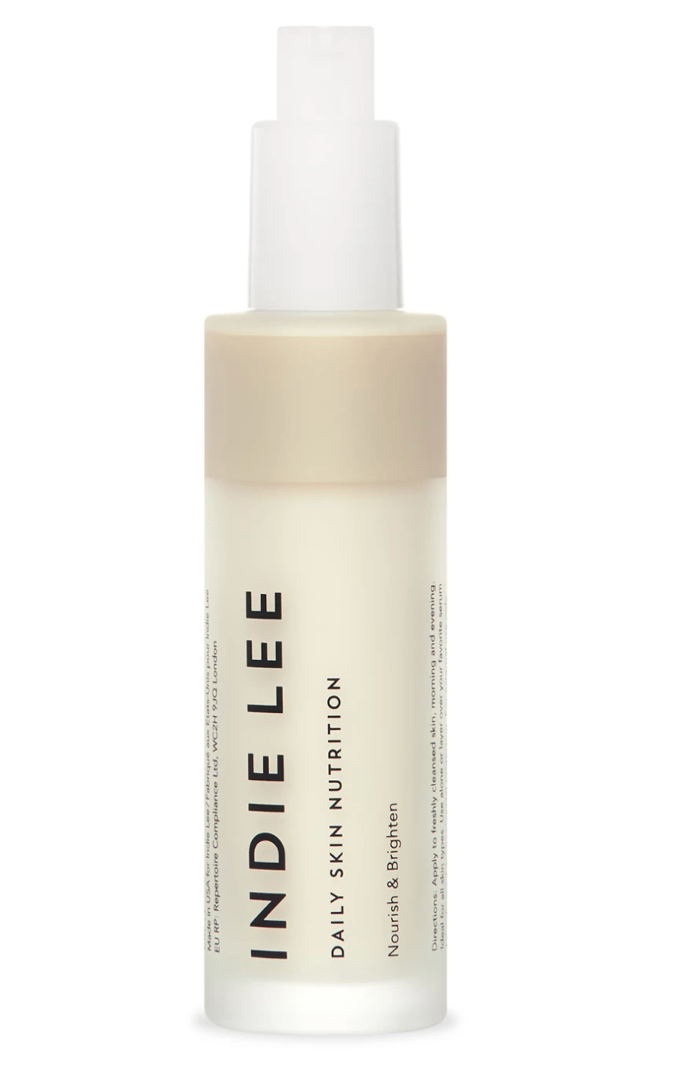 Ideal for sensitive skin types, Indie Lee Daily Skin Nutrition will leave your skin plump and healthy. It's only made using the highest quality ingredients, like avocado oil, rosehip, and sugarcane. It's completely free of parabens, sulfates, and other potentially harmful ingredients for your health and skin.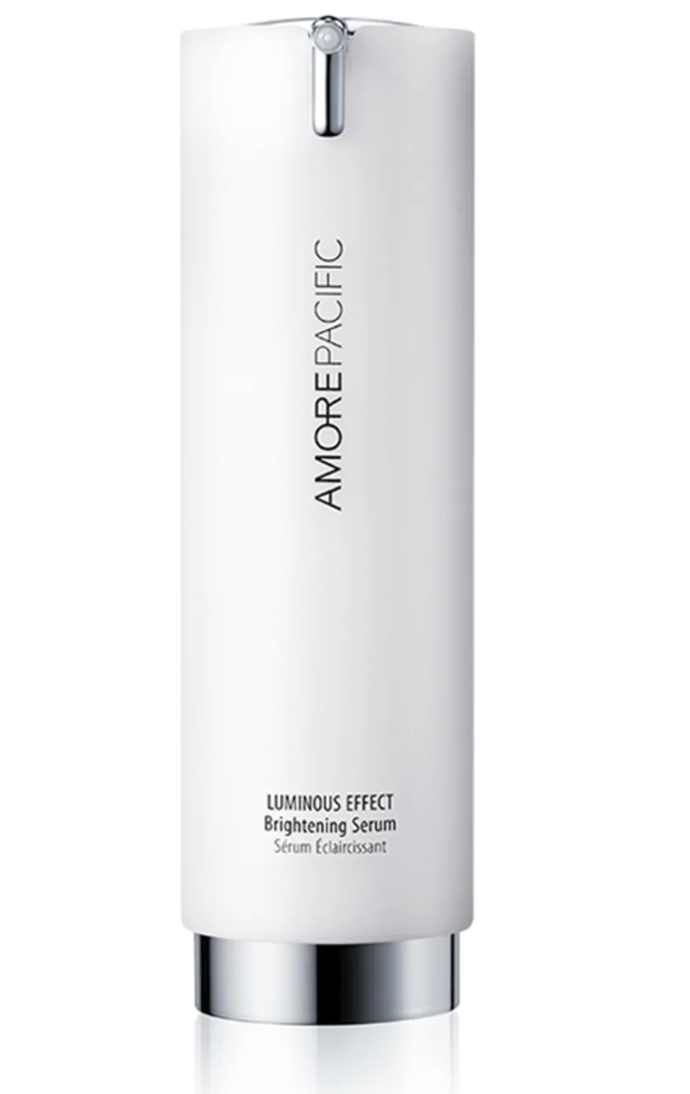 It may be one of the more expensive serums on this list, but AMOREPACIFIC Luminous Effect Brightening Serum is worth every cent. This brand has been around for over 60 years and is popular for its use of indigenous botanicals to help soothe and heal damaged skin. Its face serum benefits can help lighten dark spots and uneven coloring from aging. And it can even help discoloration before it even begins. It also brings out your face's natural brightness using green tea theanine and Korean red ginseng.
Retinol 6X Super Serum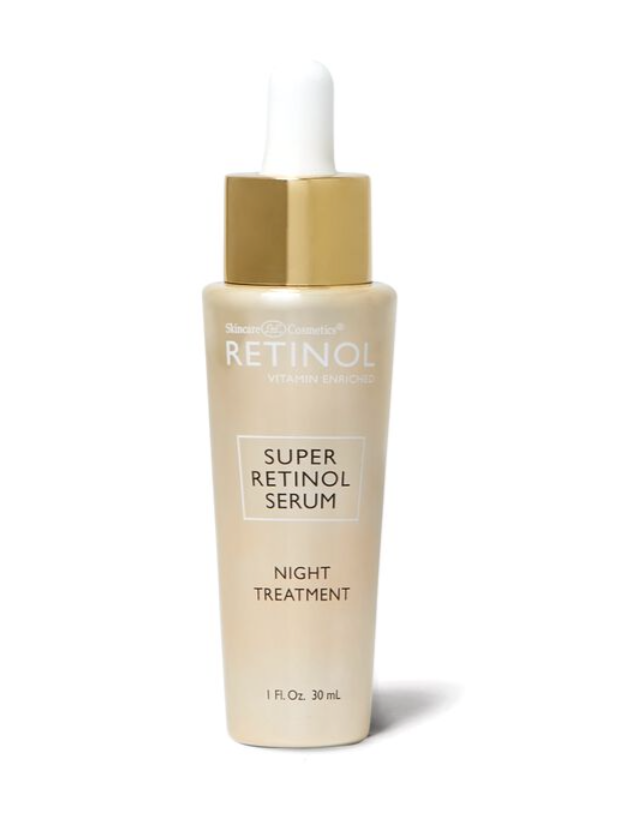 A little bit of Retinol 6X Super Serum from Sally Beauty at night can work wonders on your skin. It contains six times the potency compared to other anti-wrinkle facial serums. And with its blend of retinyl palmitate and vitamin A, you can see the serum benefits start after a few weeks. Your skin will appear firmer and tighter. Those fine lines and wrinkles will seem to disappear, as will your dark spots and enlarged pores. Follow up with face cream for extra moisturization.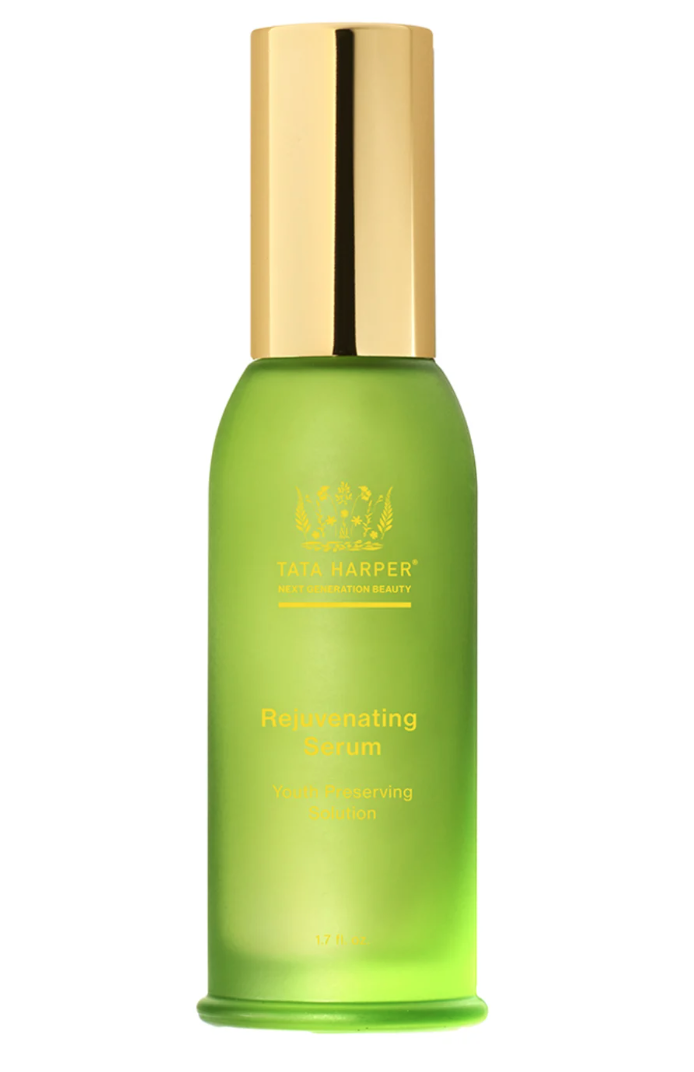 This is one of the best serums you can use to improve the brightness of your skin. It's made with Spanish lavender and date seed which minimizes wrinkles. And the Dabberlocks Seaweed targets sagging skin, making it firmer and more elastic.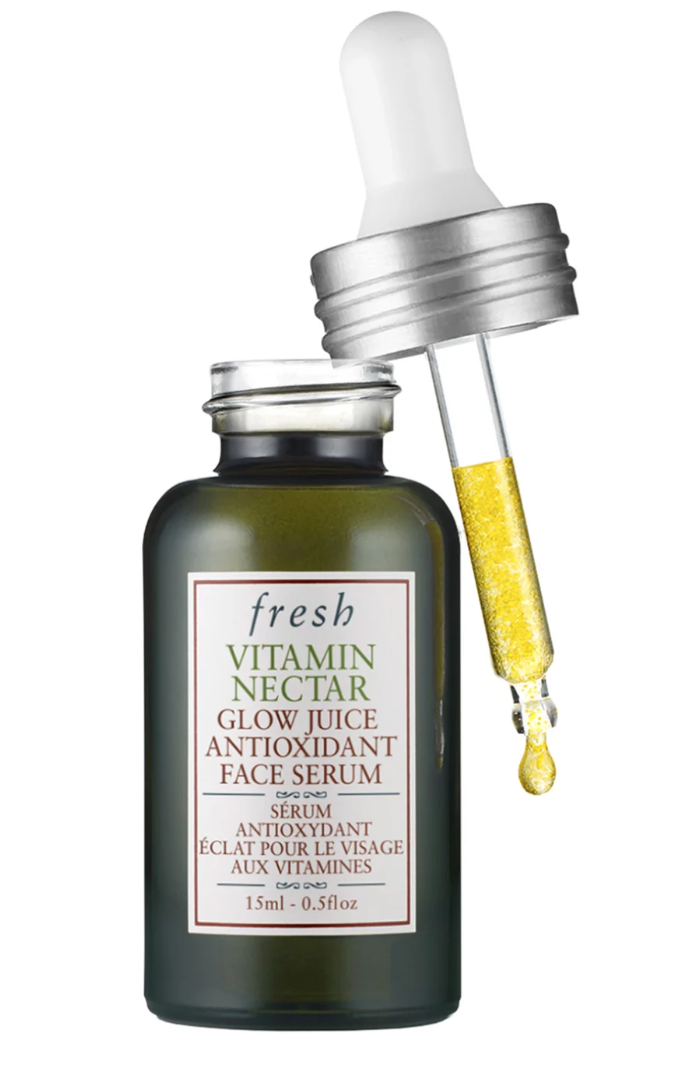 Vitamin Nectar Glow from Neiman Marcus is like a fresh-squeezed cup of juice just for your face! It contains a blend of fruit extracts like vitamins C, beta-carotene, and coconut oils. And it actually uses cold-pressed jicama root and ginger! Natural ingredients have some of the best face serum benefits to leave your skin energized and hydrated all day long.
Josh Rosebrook Active Infusion Oil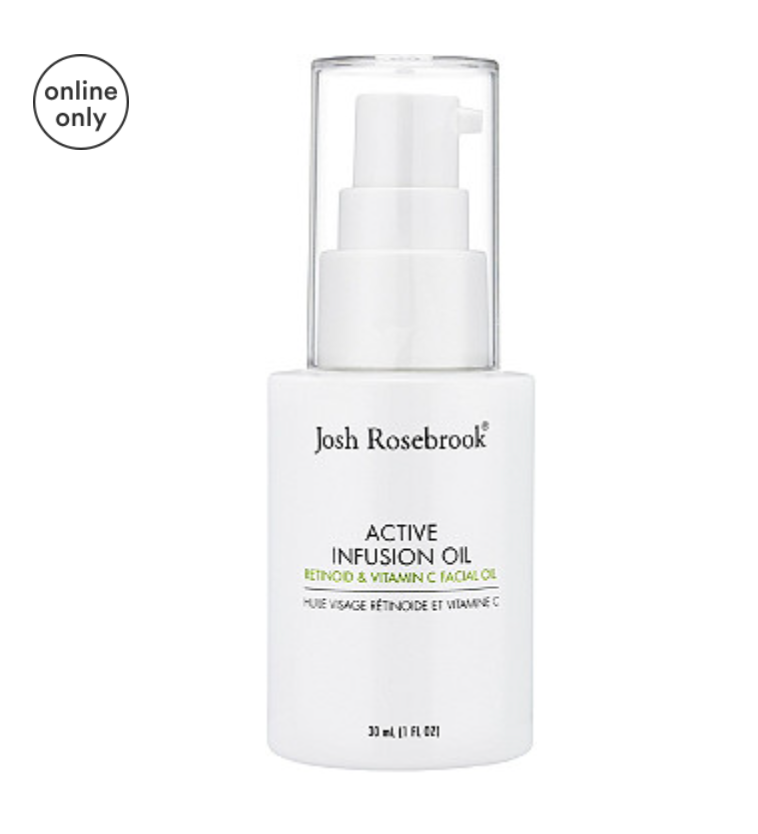 Retinoids are important for skin cell regeneration. And the Josh Rosebrook Active Infusion Oil from Ulta is a one-step serum that has retinoids along with vitamin A and C and antioxidant-rich herb and mushroom extract. The end result? Healthy, smooth, and beautiful skin that you can feel proud of.
More Beauty Products
A good face serum benefits your skin, although it's not the only product you should be using. Your skincare routine should also include cleansing, exfoliating, and moisturizing. And every once in a while, we recommend using a face scrub or mask to help with softness. It's worth investing in these products because it's never too late to take care of your skin!